Every day, human resources professionals are responsible for managing employee files, conducting interviews, and ensuring that company policies are followed. If you're interested in learning more about what a human resources internship is, keep reading! We will discuss everything you need to know about landing an internship program in this field.
Types of Human Resources Internship Programs
Human resources internships focus on a variety of topics related to the management of human capital within an organization. The most common types of human resources internships include benefits and compensation, employee relations, talent management, and inclusion initiatives. Let's explore each of them in more detail.
Benefits and Compensation Internships
The benefits and compensation department of human resources is responsible for developing and administering employee benefits packages. This can include health insurance, dental insurance, life insurance, retirement plans, and other financial assistance programs. As a human resources intern in this area, you will learn how to develop and manage these programs.
Employee Relations Internships
The employee relations department is in charge of maintaining a good relationship between employees and management. It involves handling conflict resolution, investigating complaints, and developing policies to improve the workplace. Interns often learn how to communicate with employees and resolve conflicts effectively.
Talent Management Internships
The talent management department's work consists of recruiting, hiring, and training new employees. As a human resources intern, you have to identify talented individuals, screen candidates, and conduct interviews. They will also gain valuable experience developing training programs and onboarding new employees.
Inclusion Initiatives Internships
The inclusion initiatives department develops and administers programs that promote diversity and inclusion in the workplace. For instance, creating employee resource groups, developing training programs, and conducting research on best practices. In this area, you will learn how to create an inclusive environment for all employees.
The most important thing to remember when choosing a human resources internship program is to find one that matches your interests and career goals.
What Does a Human Resources Intern Do?
Now that we've gone over the different types of human resources internships, you might wonder what a human resources intern does. The answer is: it depends on the company and the department you are interning in, but there are some common duties that all human resources interns perform. These include:
Screening resumes
Posting job ads
Conducting interviews
Managing employee files
Assisting with onboarding new employees
Developing and administering benefits packages
Investigating employee complaints and resolving conflicts
Creating and implementing training programs
In addition, human resources interns do a lot of research. They might be tasked with researching best practices in human resources management or investigating new employee benefits programs.
Are Human Resources Interns Paid?
The answer to this question is usually yes, human resources interns are paid. However, the amount of money you will make as a human resources intern is determined by the firm you are interning at and the country where you are doing the internship. In general, human resources interns in the United States make between $12 and $18 per hour. In other countries like Australia, human resources interns make between $20 and $25 per hour, and in China, human resources interns make around $300 per month.
How to Get a Human Resources Internship
These 11 steps will help you secure a successful internship and make the best of it:
Step #1: Research potential internships
Use your network, research human resources internship programs online, or look for postings on job boards. For example, human resources internships are often posted on Indeed, Glassdoor, LinkedIn, and humanresources.com.
Once you have identified a few potential opportunities, reach out to the human resources department to learn more about the program.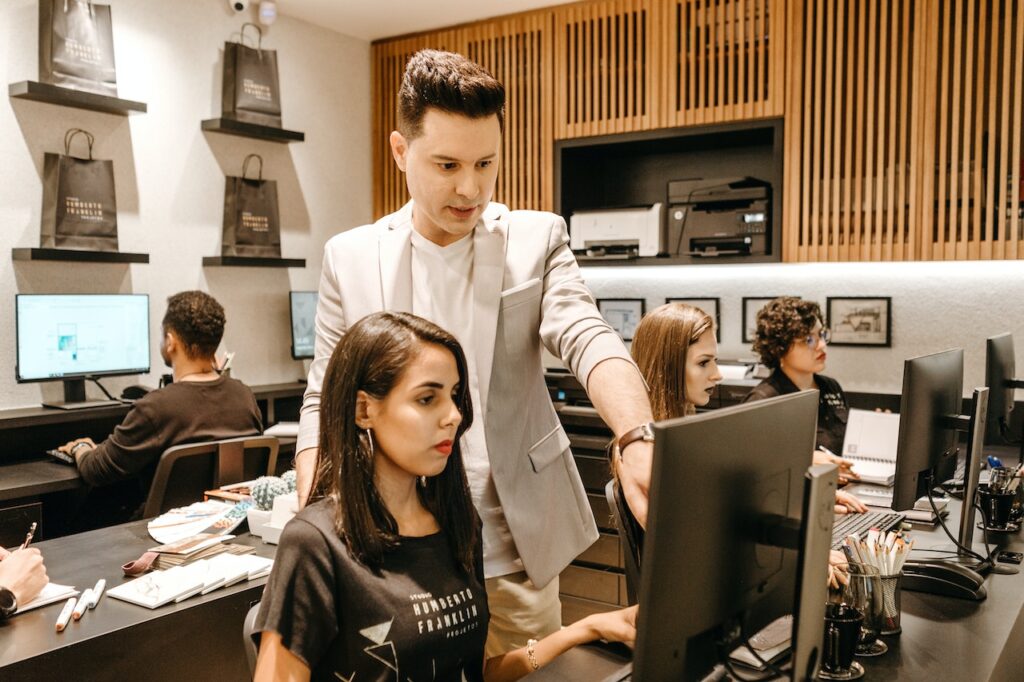 Top destinations: Cities & Countries for human resources internships:
The United States, China, Australia, and the United Kingdom are some of the best places to do a human resources internship. In the United States, New York City, Los Angeles, and Chicago are great places to start your search. Australian cities like Sydney and Melbourne also have a lot of human resources internship opportunities. And in the United Kingdom, London is a human resources internship hot spot.
Step #2: Create a strong application
When applying for human resources internships, be sure to highlight your relevant skills and experiences. Your resume should be tailored to each position you apply for, and you should include a cover letter outlining your interest in the role and what you hope to gain from experience.
Requirements for Applying to Human Resources Internship Programs Abroad:
There are a few requirements you'll need to meet before applying for human resources internships abroad. First, you must be at least 18 years old and have a high school diploma or equivalent. Second, you'll need to have strong English language skills, as most human resources internship programs require you to be fluent in English. Lastly, some programs may require you to have completed coursework in human resources or a related field since human resources internships are typically geared towards students and recent graduates.
Best Companies Offering Human Resources Internships:
The best places to intern in human resources include Google, Amazon, IBM, Microsoft, and Apple. These companies are known for their excellent internship programs and provide human resources interns with a wealth of experience and learning opportunities.
Step #3: Prepare for interviews
Once you have submitted your applications, it's time to start preparing for interviews. Review common human resources interview questions and practice your responses. Be prepared to discuss your qualifications and why you are interested in the internship.
Step #4: Prepare for your internship
This step involves both practical and emotional preparation. You will need to take care of practical matters, such as getting a visa while interning abroad. You also need to prepare yourself emotionally for the challenges of working in a new environment because human resources internships can be demanding.
Another key point is to set realistic goals and expectations for your internship. It's important to remember that an internship is a learning experience, and you will be expected to make mistakes.
Step #5: Be professional
Once you have landed an internship, it is important to remember that you are representing the company. Dress and speak professionally at all times, and be sure to follow the company's policies and procedures. Likewise, be respectful of your colleagues and superiors.
Step #6: Complete assigned tasks
Be sure to complete all assignments in a timely and accurate manner. If you have any questions, be sure to ask for clarification. Also, take the initiative to ask for additional assignments if you have extra time.
Step #7: Build relationships
An internship is a great opportunity to build relationships with potential mentors and colleagues. Get to know the people you work with, and don't be afraid to ask for advice or feedback. An excellent way to do this is to participate in company social events.
Step #8: Gain new skills
This is the step where the rubber meets the road. Be sure to make the most of your internship by working hard and taking advantage of all the learning opportunities that come your way, whether you are attending training sessions or shadowing a colleague. For example, if you are interested in learning more about recruiting, ask to sit in on a few interviews.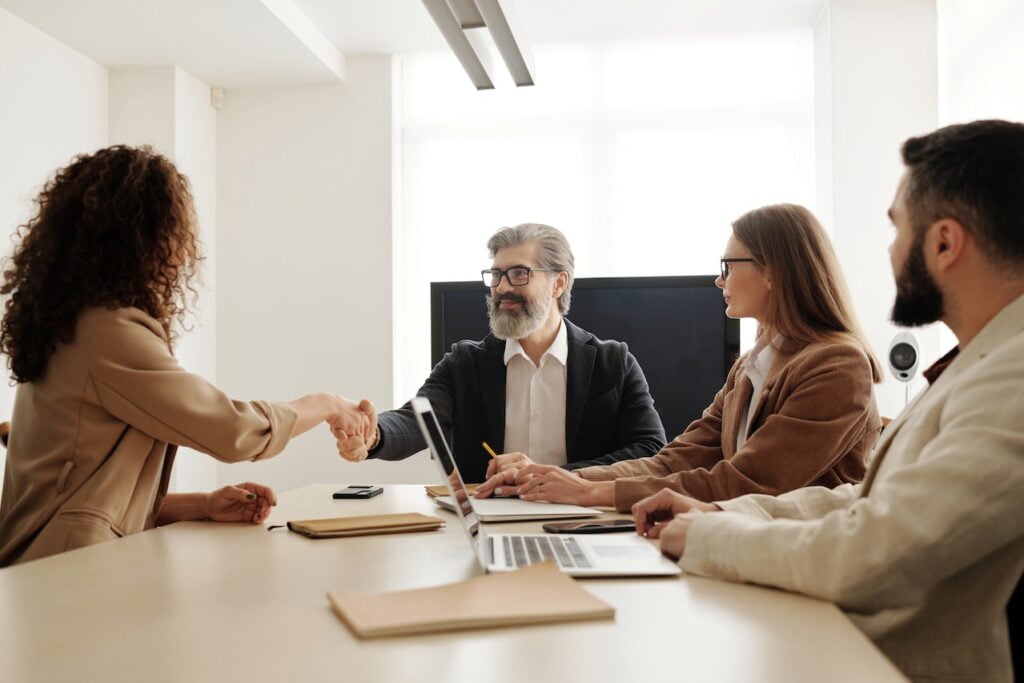 10 Skills to learn in a human resources internship:
– Use human resources software
– Post job openings
– Screen resumes
– Conduct interviews
– Onboard new employees
– Create employee development plans
– Administer benefits programs
– Handle employee relations issues
– Investigate workplace complaints
Technical Skills for Human resources internship
– Recruiting
– Training and development
– Employee relations
– Compensation and benefits
Step#9: Be proactive
In addition to completing assigned tasks, look for ways to go above and beyond. Volunteer for special projects, offer to help with event planning or take on additional responsibilities. Moreover, don't be afraid to share your ideas and provide feedback.
Some tips to help you be proactive include:
Keeping a positive attitude
Being a team player
Accepting constructive feedback
Showing initiative
Keeping a list of ideas to share with your supervisor
Asking questions and offering suggestions during team meetings
Observing company processes and procedures and suggesting improvements
Participating in training sessions and sharing your insights with the group
Step #10: Document your experience
Keep a record of your accomplishments and skills learned during your internship. This will be valuable when you are searching for jobs after graduation because you will be able to demonstrate the knowledge and experience you gained during your internship.
Step #11: Evaluate your experience
At the end of your internship, take some time to reflect on your experience. What did you learn? What skills did you develop? How did you grow? What challenges did you face? How did you overcome them? These reflections will be helpful as you move forward in your career.
Step #12: Use your human resources internship to get a job
One of the most important things you can do with your human resources internship is to use it as a springboard to launch your career. An internship can provide you with the experience and skills you need to get a job in human resources. It can also help you network with people in the field, which is essential for finding a job. After your internship ends, stay in touch with your colleagues and mentors.
Bonus: Make a lasting impression
As your internship comes to an end, take the time to reflect on all that you have accomplished. Be sure to thank your mentors and colleagues for their guidance and support. Lastly, don't forget to update
Follow these steps, and you will be on your way to a successful human resources internship. Wants more about internship abroad? Check out these resources to find your ideal internship abroad