Now Internships Abroad! The thought of having an internship abroad is exciting, but it can also be daunting. How do you find the right program for you? How do you know if it's legitimate? And what about the cost? Don't worry, we're here to help!
This blog post will provide a comprehensive guide to finding the perfect internship abroad. We will discuss the different types of programs available, how to choose the right one for you, and tips for making the most out of your experience. So whether you're just starting your research or ready to apply today, read on for all the information you need!
Finding an internship abroad is a great way to gain experience in the industry of your choice. It can also be an excellent opportunity to learn a new culture and language. Many programs are available, making it possible to find the perfect one for you.
There are many different ways to find an internship abroad. For example, you can search online, through various social media platforms, or by word of mouth. If you're looking for a more personal touch, you can also reach out to various embassies or consulates in your area. When applying for an internship abroad, make sure to have a well-crafted resume and cover letter.
What Is an Internship Abroad?
An internship abroad is an opportunity for students and graduates to gain international work experience in their chosen field. These programs typically last for 3 to 12 months and allow participants to learn new skills and build their professional networks. It can also help you stand out from the crowd when applying for jobs. In addition, many different destinations offer internship programs (in-person or virtual internships), each with unique benefits and opportunities.
Types of Internships Abroad
There are many different types of internships available abroad. Some programs are geared towards specific fields, such as business, engineering, communications, or medicine. Others offer general work experience in a variety of industries. There are also internships available for recent graduates and students who are still completing their studies.
No matter what your field of interest or level of experience, there is an internship abroad that is right for you. Some common types of internships abroad are available in fields like
Business: These programs are typically geared toward students interested in pursuing a career in business. They offer the opportunity to gain experience in various aspects of the industry, such as marketing, sales, finance, and human resources.
Finance: A finance internship is a position in which the intern works with a company or financial institution to gain related experiences in the industry.
Supply Chain Management: A supply chain internship is an opportunity for students to gain hands-on experience in a variety of supply chain-related tasks, such as order fulfillment, inventory management, and transportation.
Mechanical Engineering: Some mechanical engineering interns may work in the research and development department, while others may be assigned to a specific project.
Software Engineering: It is a field of work that is both creative and technical, requiring individuals to be able to solve complex problems while also being able to code.
Communications: These programs are perfect for students who want a career in communications. They offer the opportunity to gain experience in various aspects of the industry, such as media, public relations, marketing, and event planning.
Marketing: They are typically short-term positions in which students or recent graduates gain on-the-job training and experience in marketing.
Graphic Design: You will learn how to use different software to create designs for clients.
Web Development: Web development is a broad field that encompasses web application design, implementation, and maintenance. It can include everything from simple websites to complex web-based applications.
IT: Some IT internships will be focused on a specific area of IT, such as web development or network administration. Others may be more general, allowing you to explore various aspects of the IT field.
Medicine: These programs are designed for applicants interested in pursuing a career in medicine. They offer the opportunity to gain experience in various aspects of the field, such as research, patient care, and administration.
More Industries For Your Internship Abroad
In addition, there are other types of internships based on their target, such as:
General work experience internships: These programs are perfect for students who want to gain work experience in various industries.
Recent graduate internships: These programs are destinated for recent graduates who are looking to start their career in a specific field.
Student internships: These programs are perfect for students who are still completing their studies and want to gain work experience and build their professional network.
Gap Year internships: A Gap Year is a period, typically between high school and college, when students take time off to pursue other interests; although, fresh graduate students can benefit from this experience, as well.
Companies Hiring for Internships Abroad
It is sometimes difficult to find information about companies hiring college students for internships. We dug deep into the piles of information to list some of the most significant companies in the world that hire interns all the time.
Where to Find Internships Abroad
Top Countries to Intern Abroad
I always encourage my students to at least experience an internship abroad once in a lifetime. There are several benefits to going abroad, and here are some of my favorite list of cities and countries you should consider for your internships broad. Whether you like Europe, Africa, Asia, United stated or Latin America, you surely will get a great experience of your life. Take a look at some of the top cities suitable for your internship abroad plan:
New York, Washington DC- USA
London, Manchester, Scotland – UK
Paris, Lyon, – France
Barcelona, Madrid – Spain
Berlin, Germany
Dublin, Ireland
Sydney, Queensland, Tasmania, – Australia
Tokyo, Japan
Dubai, UAE
To 30 Countries to Consider for your internship abroad
Paid vs. Unpaid Internships Abroad
Internships abroad can be unpaid or paid, and the choice often comes down to personal preference and financial situation. Here are a few things to consider when making your decision:
Paid Internships Abroad
Paid internships usually provide a salary, which can be helpful if you are covering living expenses while in another country. However, they also may require a higher level of experience or qualifications. Here is a guide on how to find paid internships abroad
Unpaid Internships Abroad
Unpaid internships may not provide a salary, but they often offer other benefits like housing and stipends for living expenses. These types of internships are often more flexible in terms of qualifications and requirements.
Do some research to see what type of internship would best fit you. Consider your financial situation and what you hope to gain from this experience. There are pros and cons to both paid and unpaid internships, so make sure you choose the right option for you.
Benefits of Interning Abroad
Interning abroad has become essential for students and graduates who want to launch their careers. Some of its benefits include:
Gaining international work experience
Developing new skills
Earning college credit (in some cases)
Building your professional network
Improving your language skills
Exploring a new country or culture
Living and working in a different country
How to Find the Right Program for You in 2022 & 2023
There are many different programs available, so it's important to do your research to find the right one for you.
Start by creating a list of potential countries or regions (USA, Europe, Africa, Asia, etc.) and internship programs that interest you. Then, narrow down your options based on factors like cost of living, language requirements, and job prospects. Finally, consider your field of interest and level of experience. Once you have a good idea of what you are looking for, you can start searching for programs.
There are a few different ways to search for internships abroad:
Search online. There are many websites that list internship opportunities.
Contact a placement agency. Some agencies specialize in finding internships abroad.
Get in touch with your university. Many universities have programs or partnerships with organizations that offer internships abroad.
Look for programs that offer housing and other support. These programs can be a good option if you are new to interning abroad.
No matter how you search, read the program descriptions carefully to make sure the internship is a good fit for you. See also the 12 mistakes to avoid when applying for an internship abroad!
Read Reviews and Case Studies
Once you have found a few programs that interest you, take some time to read reviews and case studies. This can give you a good sense of what the program is like and whether or not it's right for you. You can also contact past participants to ask about their experiences.
When reading reviews, look for both positive and negative comments. Be sure to read reviews from various sources, such as program websites, online forums, youtube videos, and independent review sites.

What are the requirements for interning abroad?
You need to meet a few requirements to be eligible for an internship abroad. These include being at least 18 years old, having completed at least one year of university, and being proficient in the language of the country where you will be interning.
You will also need to have a valid passport and travel insurance. Some programs may require additional qualifications or experience. Be sure to check the requirements of each program before applying.
If you meet all of the requirements, then you are eligible to apply for an internship abroad. The next step is to start searching for programs and choosing the suitable one for you.
Internship Application Materials
To apply for an internship program abroad, you need to submit a few documents. These include:
Passport
Visa
Resume / CV – Get a summary of how to prepare your resume
Cover letter
Transcripts
Letters of recommendation
Writing sample or portfolio (in some cases)
Once you have gathered all the required materials, you can start the application process. The first step is to choose a program and complete the online application. Once you have submitted your application, you will usually be asked to participate in an interview.
After the interview, you will be notified if you have been accepted into the program. If you are accepted, then congratulations! You are one step closer to interning abroad.
When to Start Looking for an Internship Abroad?
The best time to start looking for an internship abroad is usually about six months before you want to begin the program; this can be in spring, summer, or winter. This will give you enough time to research different options, apply to programs, and secure funding if needed.
Winter Internships Abroad
Winter internships happen between the first and second semesters of the university calendar. Usually shorter than other seasonal internships, winter internships offer a lot of options. There is less competition because most of your peers think they cannot get a reasonable experience over that period. Looking to intern abroad in winter? Start the search very early at least before September ends and follow through the procedures. If you need more resources and help in finding winter internships abroad, check our content here
Summer Internships Abroad
Summer internships abroad programs are most sort after by university students and young graduates. There are limitless international internships for you to consider. Explore as much scholarships, programs or you can even combine study abroad with internships in summer. Checkout our international summer internship program guide here
How to Prepare for an Internship Abroad
There are a few things you can do to prepare for an internship abroad. First, start to prepare the documents mentioned above and the budget for the following things:
Accommodation
Booking flights
Travel and health insurance
Packing for your trip
Meals
Transportation
Entertainment
Work supplies
Emergency fund
Then, research the country where you will be interning. Learn about the culture and customs to be respectful of the local way of life. You should also brush up on your language skills, if necessary. Also, don't forget to download the apps that can help make your internship abroad trip a success.
Interview Preparation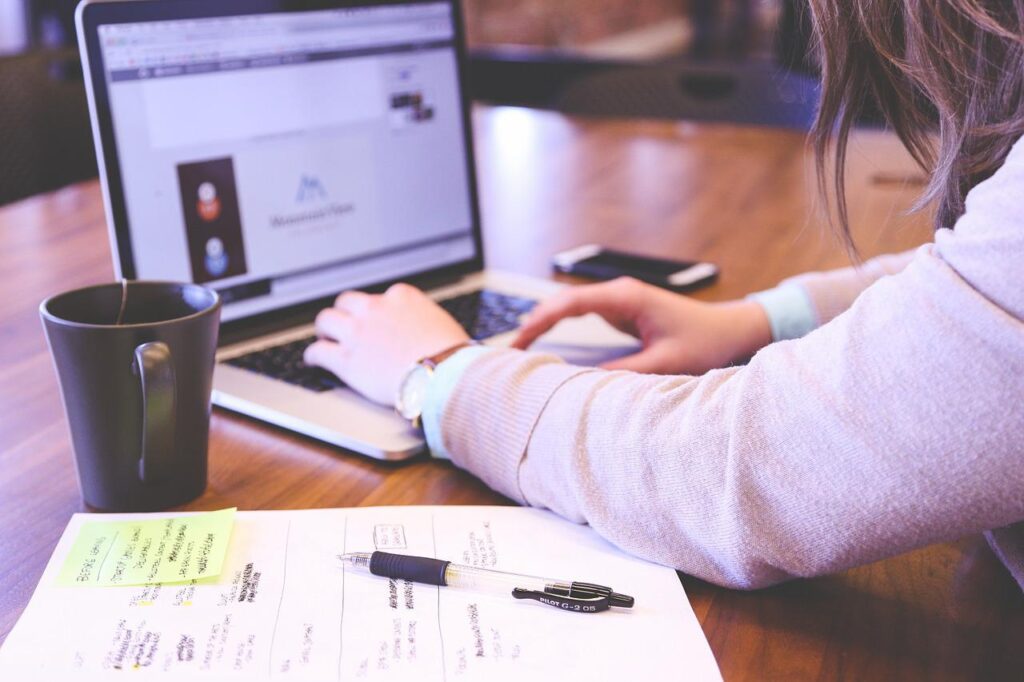 One of the most important steps in applying for internships abroad is preparing for the interview process. This can be a challenging task, but there are a few key things to keep in mind that will help you succeed.
Research the Company
First, research the company or organizations you will be interviewing with. This means familiarizing yourself with their mission and values, as well as their work in the country you are interested in. This will not only help you prepare for questions they may ask you but will also give you a better sense of whether or not the internship is a good fit for you.
Practice, Practice Practice for Your interview
Second, practice your answers to common interview questions. While each interviewer will ask different questions, there are some that are more common than others. By preparing your answers in advance, you will be able to deliver them confidently and with ease.
Make a Good First Impression
Third, first impressions matter, so make sure you are well-groomed and dressed in professional clothing, even if it's a virtual interview. This will show the interviewer that you are serious about the position and are eager to make a good impression.
By following these tips, you'll be well on your way to acing your internship interview abroad!
With proper preparation, you will be ready to embark on your internship abroad. This is an exciting and unique opportunity. Make the most of it!
What to Expect During Your Internship
Once you have found a program that you are interested in, there are a few things to keep in mind before you pack your bags and head overseas. Here are a few things to expect during your internship abroad:
First, internships abroad are typically unpaid. You may be able to receive academic credit or a stipend to help cover your living expenses, but it's essential to be prepared financially.
Different Working Hours
Additionally, your work hours may be different than what you are used to. An internship is not a vacation; it's a full-time job. Be prepared to work long hours, usually around 40 hours per week, and inquire about the work schedule before committing to a program.
Diverse working Environment
You will also be working with people from all over the world. This is a great opportunity to network and make connections. However, it can also be challenging to communicate with people from different cultures. Be patient and respectful of others' customs.
Experience New Culture
Likewise, you will be living in a new country. This is an exciting opportunity to experience a new culture. However, it can also be challenging to adjust to a new country. Be prepared for culture shock and homesickness.
Learning New Ways of Doing Things
Finally, you will be learning new things. Be open to learning, and don't be afraid to ask questions.
With the correct planning, you might be able to obtain the internship of your dreams. However, competition is fierce, particularly for those "Dream internships" at big companies. You may have to be creative or adjust your expectations if you are not in top form or knowledgeable in an essential area.
Tips for Making the Most of Your Experience
Once you arrive at your internship, there are a few things you can do to make the most of your experience:
Make the most of your networking opportunities. This is a great way to meet new people, learn about different career paths, and get feedback from professionals in your field.
Be sure always to ask questions and get feedback from your supervisor. It'll help you learn and grow during your internship.
Take some time to explore your new city or country. This is a great way to learn more about the culture and make new friends.
Be proactive and take the initiative.
Observe and learn as much as possible from your colleagues.
Keep a positive attitude during your performance.
How Much Does It Cost to Participate in an Internship Abroad Program?
The cost of an internship abroad program can vary depending on the country, duration, and type of program. Typically, programs range from $500 to $3000 for a four-week program. Some programs may also require a deposit or fee to secure your spot. Be sure to check with your program provider for more information on costs. Additionally, you will need to factor in visa fees, airfare, lodging, and living expenses.
While the cost of an internship abroad program may seem daunting, there are many ways to offset the cost. Many programs offer scholarships or financial aid. Also, you may be able to use your student loans to help cover the cost of your program. Be sure to check with your financial aid office for more information. Yet, it's important to remember that this is an investment in your future.
Internship Abroad Scholarship Search engines:
Fastweb
Big future
Scholarship.com
Student Aid Search
Internship Abroad Scholarships You can Apply Now:
AIFS Abroad Scholarship
Asian Cultural Council
Boren Scholarship
Freeman Asia
Fund for Education Abroad
Fulbright Scholarship
Gilman Scholarship
Go Overseas Study Abroad Scholarships
Hispanic Scholarship Fund
IIE Study Abroad Funding
Rotary International
US Department of Education
Student Aid on the Web
The Student Guide to Financial Aid
Crowd Funding for your internship abroad:
Fund My Travel
Go Fund Me
Indiegogo
Comprehensive Guide to Virtual internships
Virtual internships are here to stay. You remember pre covid days when no one talks about remote internship opportunities? Well, times have changed. Lots of students complain of the cost and risks of flying to an unknown destination. Here comes a patch to that.
You can now find internships abroad and work with some of your favorite companies without bearing the hefty cost. Read more about our detailed guides to securing virtual or remote internships
What Are the Challenges Associated with Interning Abroad?
One of the challenges associated with interning abroad is finding a program that is a good fit for you. There are many programs to choose from, and it can't be easy to find one that meets your needs. Likewise, internships abroad are typically unpaid, so you will need to factor in the cost of living expenses.
Another challenge is adjusting to a new culture. You may experience culture shock and homesickness when you first arrive in your new country. Finally, you will be working in a new environment with people from all over the world. This can be both exciting and challenging. Be prepared to communicate with people from different cultures and respect their customs.
Interning abroad can be a great way to launch your career despite these challenges. With the right planning, you can make the most of your experience and gain the skills and connections you need to succeed.
Best Destinations for an Internship Abroad
Several destinations offer interesting and well-rounded internship programs. Some of the best include Australia, Canada, China, France, Germany, Italy, and Spain. Each of these countries has something unique to offer interns, from stunning landscapes and vibrant cultures to world-class educational institutions and ample job opportunities. In addition, they also boast excellent public transportation, safety records, and quality of life.
30 Best Destinations for your Internship Abroad
Choosing the right destination for your internship abroad is crucial to having a positive and successful experience. If you're interested in pursuing an international career, be sure to research all of your options before making a decision.
Consider your career goals, personal interests, and budget when deciding. If you want to learn more about a certain culture or language, for instance, spending time in that country as an intern would be ideal. Doing your research ahead of time will help you make the best choice for your needs and interests.
After Your Internship Abroad
After your internship abroad, you will likely have a wealth of new skills, experiences, and connections. Be sure to keep in touch with your supervisor and colleagues. They may be able to provide you with valuable advice and recommendations in the future. Also, take some time to reflect on your experience. What did you learn? How did you grow? What challenges did you face? How did you overcome them?
Taking the time to reflect on your experience will help you identify your strengths and weaknesses and move forward in your career. Furthermore, It will also give you a better understanding of what you want in a career. Armed with this knowledge, you can start planning your next steps and pursuing your dream job.
An internship abroad looks great on a resume. Be sure to highlight your experience in your cover letter and interviews. Employers will be impressed by your willingness to step out of your comfort zone and take on new challenges. So, don't forget to include your time spent interning abroad when applying for jobs in the future.
Conclusion
We hope this guide was helpful in your search for an internship abroad! If you have any tips or advice to share, please leave them in the comments below. Good luck!
Check out our website for more information and advice on the best destinations for internship abroad programs! We offer a variety of resources to help you make the most of your experience. Thanks for reading!