MEMO from a Gap Year MOM By Susan Moeller
[tooltip gravity="nw" txtcolor="#1e73be" text="Tips"]Take it from this gap-year mom, it works[/tooltip]
[quotes quotes_style="bquotes" quotes_pos="center"]Yes, you should be ready for surprises. Perhaps your veterinary student will discover she faints at the sight of blood and just wants to be a musician. Think of a gap year as preventive medicine before you've paid freshman year tuition..[/quotes]
There are lots of reasons for your child to take a gap year abroad especially a Gap Year Program in China.
He's worn out Just from getting into college and needs a break before buckling down again. She needs more maturity to handle independence. He's struggling with academics and needs to learn to manage time. She wants to find out if she really wants to be a veterinarian.
As a parent, I'm a big fan of gap years. Two of my three Children took one, for reasons that were both similar and quite different. Both had been in boarding school and really wanted a year that did not involve living in a dorm. One wanted adventure and went abroad; the other was ready to be home and working. For both of them, there were things that worked out great and some that, well, were complicated. And knowing what I know now might have made a difference.
Career Development could be frustrating for parents and Children and one innovative way my husband and I have adopted for our kids is Gap Year Abroad. We allowed all our Children to spend at least 6 months Gaping in Asia. What has seemed to work for us is, language, Travel and 3 months internship in their desired career sectors. On arrival, we then have a full conversation.
Gap Year After High School have been so helpful in the following ways
Gap Year has saved us so much Emotional Stress especially for our young kids
Kids grow up and are able to have difficult discussions and contribute meaningfully
Also, start school with a bold understanding of shifting economic powers
The Greatest Arsenal of all is, they speak Chinese Language (Mandarin) at a standard rate
They made friends from across the world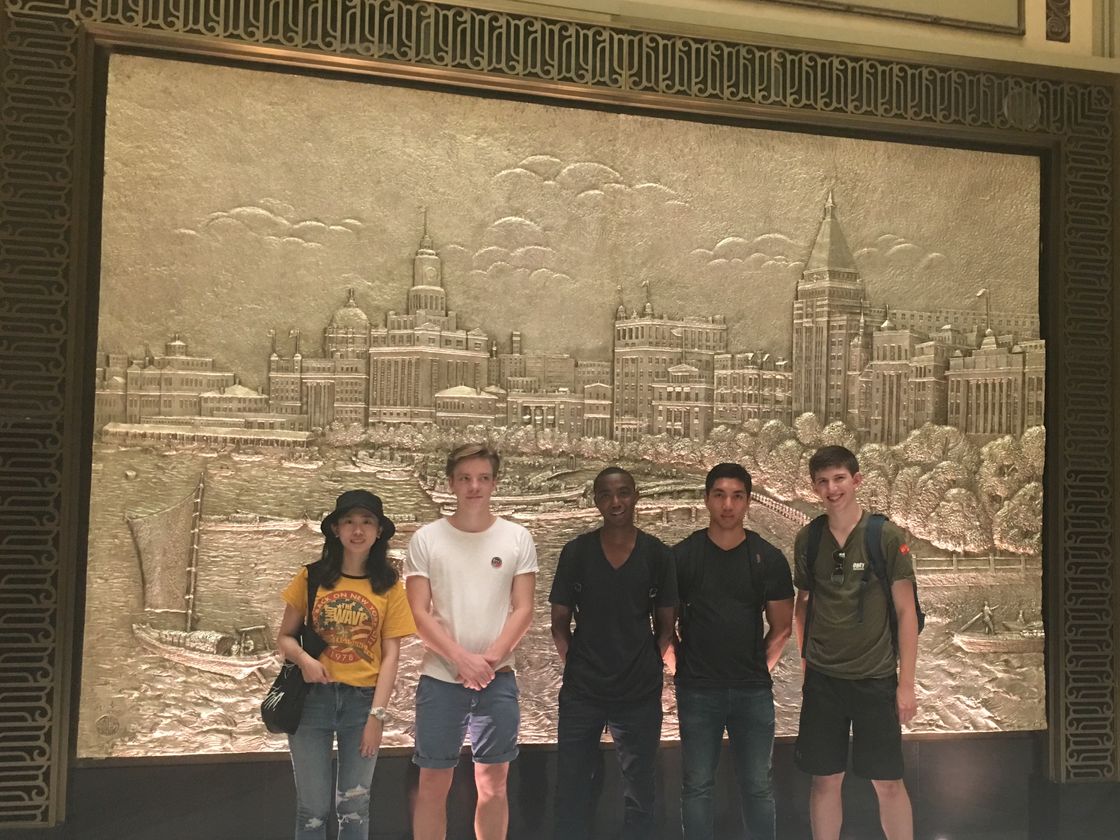 So what should you think about If your child comes home and starts talking Gap Year Programs?
Here's my list.
Go through the college application process anyway. No matter how your child decides to spend the first year after high school, it's a lot easier to do applications. get recommendations, take tests and moan about essays when you have the support of teachers, guidance counselors, and peers. That said, it's never too early to ask about a school's deferment policies and to find out how the school feels about gap kids. Gaps are becoming much more popular, so colleges and universities have become more flexible and are even encouraging kids to take gap years.
Be dear If or how a gap year could affect college financial aid or scholarships. Some schools will hold scholarships (or a year, and some even offer grants for gap years. You will, however, have to refile financial aid forms such as the FAFSA in some situations
Set some gap year goals together with your child – really, try to be all on the same page. Note that here is where, as parents, we need a big tile of realism. While you are Imagining all those multi-language classes and ecological adventures your child may be thinking about other cultural adventures, such as nearby ski mountains, tropical beaches, and lower drinking ages. So if your child is taking a Gap Year Program in China, what's the goal? Gap Year Internship to gain some career insight? Learn Chinese language? Support a cause? Earn money? Explore an Interest such as medicine or art? What are everyone's expectations, and what are the consequences of say, going skiing three days a week rather than attending class?
And speaking of realism, how much structure does your child need? Take a close look at gap programs. Some have more structure than a typical freshman year and some far less. if your child isn't ready for dorm life, is she ready to be in an apartment in a strange city getting herself to class on the tram? Will he just be frustrated in a total Spanish immersion program? How much mentoring or supervision is available? Resiliency and independence are fine, but make sure there Is enough support to guarantee that your child realizes some Success. And do some role-playing. What's the plan when your child loses her ATM card in a strange city late at night or, In the case of one of my daughters, has landlord problems? How will your big-hearted volunteer cope with compassion fatigue or avoid adopting all those homeless pets?
Let's talk about money. Even if you can afford to make this a free ride, don't. We all do better at anything in which we have a vested interest. If you're going to spend large or small on a gap program, ask your child to make some kind of contribution. Let them contribute financially to making the Gap Year Opportunity a Reality. This way, they own the process and remain committed to the course. If an 18-year-old really understands how long It takes to earn the money, it will mean a heck of a lot more. Don't think of a gap as having to be an entire year traveling to exotic ports There are plenty of less expensive ideas and programs. Your child can work part of the time and help pay for any program or adventure.
Imagine beyond the exotic. One of my daughters wanted to buy a horse, so she got a retail Job and lived at home with me – which, by the time your child gets to the end of senior year, might be one of your worst nightmares. But we negotiated how to live as (mostly) roommates. I still had a few sleepless nights. But it worked, and we both learned a lot about trust, sharing space, and each other. Her Job gave her a far more realistic view of life and what it takes to get the things you want than a year of college might have.
Even if your child stays close to home, consider some kind of adventure. It Could be a language class, working in a lab, taking an offbeat class at community college, or hiking nearby peaks. You want this year to be an experience that fosters maturity but also has some adventure, independence, and fun (you know, like college). Besides, you and your child are both going to need something awesome to talk about when everyone else Is home from college over Thanksgiving.
Don't panic. This Is likely to turn out to be terrific. Most kids who take gap years return to college refreshed and directed and do well. There's no question my kids learned things. It helped one get ready to hit the ground running freshman year and the other to know what she didn't want (saving what might have been misspent tuition.) Yes, you should be ready for surprises. Perhaps your veterinary student will discover she faints at the sight of blood and just wants to be a musician. Think of a gap year as preventive medicine before you've paid freshman year tuition.
You are not alone! After joining, you will notice you are not the only parent thinking ahead. There was enough resource to understand what others do and then adapt it to fit your Children.
Identifying Best Gap Year Programs Abroad
Gap Year Opportunities after high school comes in various shapes and sizes. Having an ideal goal in mind allows you the opportunity to select the best Gap Year Program for your Child. If you are considering a career path clearance for your teenagers, a Gap Year Internship will be great! Other volunteering opportunities and Language learning is clearly an opportunity to help them get out of their comfort zones, meet new people, immerse into the culture and mature. Language Skills especially Chinese Language looks good on the resume and will be a good ground to build their career.
I have tried CIP's programs and I have recommend several Parents already!