Not all Internship Programs are made equal. If you're looking for an internship, you want to ensure that you're doing it with one of the top Internship Programs. Oriental Career's Most Prestigious Internships is here to help! Our rankings are based on the results of an Internship Survey conducted in November of 2022 and beyond and represent the employers with the most prestigious internship programs. Find out who made our list of 2023's top Internship Programs and Micro internship Opportunities, so you can make sure you're getting a top opportunity.
The best Internship Programs can give you the opportunity to learn from some of the best minds in your industry and can help set you up for a successful career.
That's why we've put together this list of the Top 150 Internship Programs, based on feedback from current and former interns, Other Research Programs Out there hosted by experts. Our Judges then take time to scale all these together.
Companies were ranked according to the following factors:
Many internships are now taking place in a hybrid environment, with both in-person and remote work. This flexible approach is here to stay, as evidenced by the fact that 80% of the Top 100 List hosted their internship in a hybrid format.
The next generation of workers has a newfound appreciation for diversity, equity, and equality. In fact, 85% of leading organizations offer opportunities to participate in employee resource groups, receive training on unconscious bias, and get involved in community-building initiatives.
A majority of the most successful programs use their internship program as a way to bring in young talent for full-time work, aiming to convert 60% or more of interns into actual employees.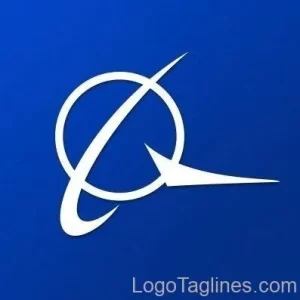 Boeing
One of the best Companies providing great internship programs out there for young professionals. Looking for Technical Internships? Consider Applying to Boeing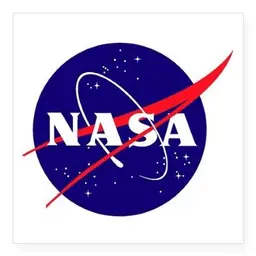 NASA
Every scientist's dream is to launch their career in Engineering. Very few are selected out of thousands of applicants, but its possible if you know how to play the internship game.
Boeing Internship Programs
Paid: Yes
Location: United States, France,
Target: University students & Fresh Graduates
At Boeing, interns can gain invaluable practical experience under the guidance of experienced employees. They can learn complex concepts while deepening their technical and leadership skills in a professional environment. Additionally, they enhance their knowledge by completing a challenging scope of projects with global stakeholders across multiple products and services. This internship program is a unique experience that allows them to apply these newly acquired skills and directly contribute to Boeing's world-leading technology teams.
Pros and cons of interning at Boeing:
Pros: Interns receive world-class training, gain invaluable experience in their field, and have the opportunity to work on projects with global stakeholders. Interns also benefit from a comprehensive benefits package that includes health insurance, paid time off, and other perks.
Paid internship Opportunities await you. You will be rewarded for the time you spend at Boeing
Cons: Internships at Boeing are highly competitive and require strong technical skills
Accenture Consulting Internships
Paid: Yes
Location: United States, UK, Singapore,
Target: University students & Fresh Graduates
Accenture internship program was excited to welcome 650+ interns over the course of two incredible days. On these days, celebrated guest speakers included Ali Stoker – Eric Weihenmayer – the champion blind mountaineer who achieved an impressive feat by scaling Mount Everest's summit. The gathering was not only an educational experience for the Interns, but also an inspirational one! It motivated each individual to strive towards achieving personal milestones and creating impact along the way.
Adobe Internship Programs
Paid: Yes
Location: United States,Canada, Australia, EU
Target: University students & Fresh Graduates
Adobe interns have a unique way to show the world their innovative projects. They use an Adobe-created platform to showcase their work to all employees globally. On this platform, individuals from different corners of the globe get to interact and vote on the most impressive projects. Who knew that collaboration across so many different locations could help shape new ideas? Surprisingly enough, several of these project ideas have actually been developed into patent applications by hardworking interns. This truly demonstrates the power of creative exploration and combining forces no matter what geographical boundaries are placed in our way! Want a summer or winter internship experience? Check out the opportunities below
Akamai Technologies Internships
Paid: Yes
Location: United States & Europe
Target: University students & Fresh Graduates
Akamai deeply values the feedback they get from interns. Their responses to intern inquiries have contributed to numerous changes to their program. One result is that they optimized their interviewing process, reducing unnecessary time and effort on applicants' part. Additionally, the company has gone beyond the virtual and taken initiative to host more events and socials catering specifically to in-office/hybrid interns. The increased opportunities allow these interns to create collaborative relationships outside of work which would improve office morale and dynamics.
ALSAC/St.Jude Children's Research Hospital
Paid: Yes
Location: Northern America
Target: Graduates and College Students
At St.Jude Children's Research Hospital, their paid interns have the exclusive opportunity to engage in a powerful innovation challenge! Challenged by relevant issues and utilizing specialized Design Thinking processes, each encounter expands their collective and individual skillsets. Upon conclusion on the project, selected interns are endorsed to pitch their unique solution to members of the St. Jude's Executive Team. Joining tens of other participants per cohort, these formidable winners create dreams out of puzzles and remind onlookers of what it looks like when ambition meets hunger.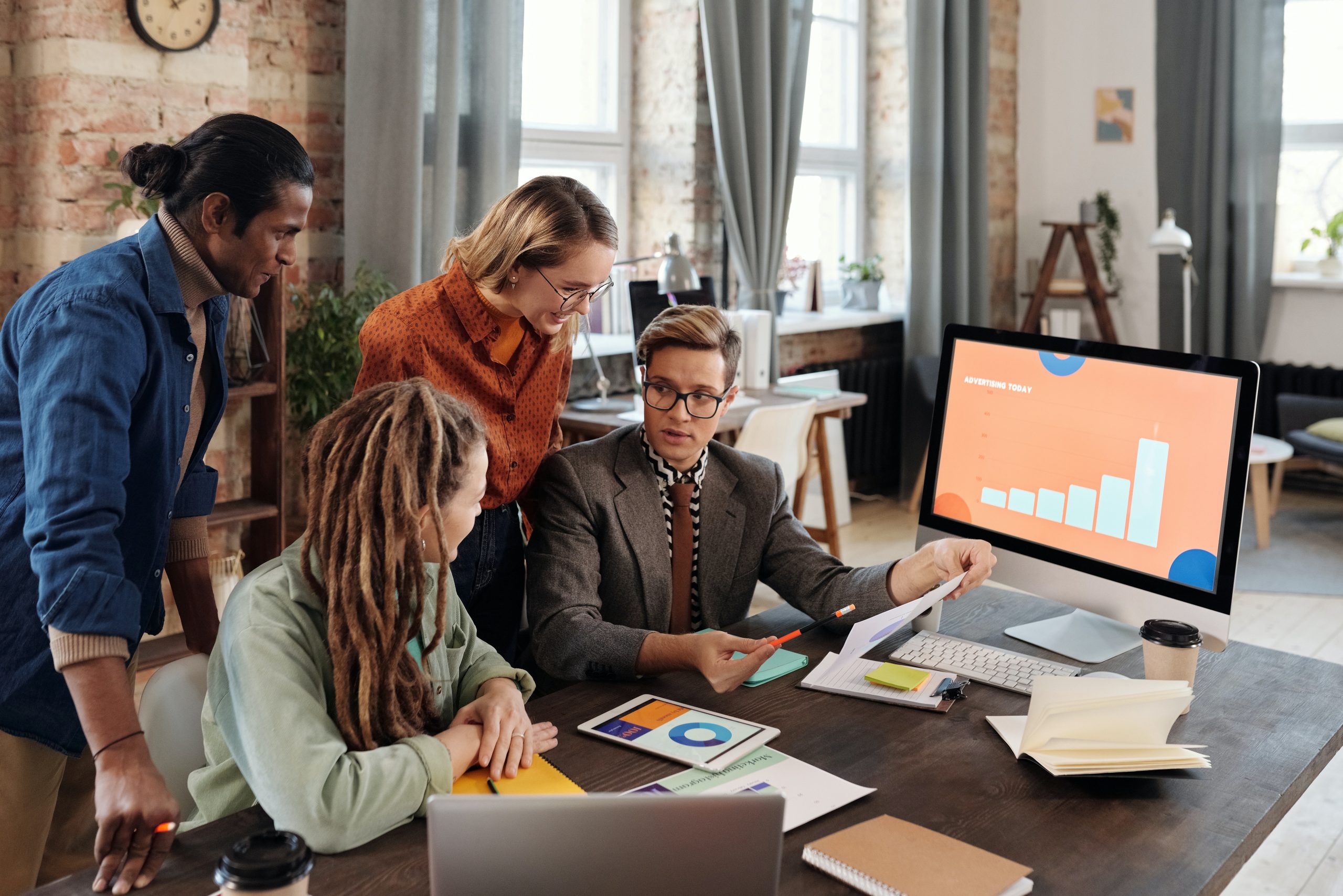 Internship Mistakes to Avoid! It's a common misconception that internships are just a walk in the park. While it's true that internships can provide an opportunity to learn new things and gain work experience, it's also true that there are…
American Express Internship Opportunities
Paid: Yes
Location: United States & Europe
This year, the American Express Campus Recruitment team collaborated with their trusted partners on the Leadership and Learning team to craft a comprehensive curriculum for upcoming interns in an exclusive internship program. Apart from succeeding in tasks assigned to them, this range of program focuses on the company's vision, mission, values and objectives based on the "Framework for Winning" bedrock. The students will have a chance to develop their leadership skills too through these interactive programs known as "Leadership Labs" conducted throughout their time as an intern at American Express. Though competitive, Amerrican express's internship programs offer you an entirely good experience
Anthem Inc. (soon to be Elevance Health)
Interns at Elevance had the unique opportunity to leave their mark on a truly transformative process. For starters, until recently, most of them knew the company as Anthem. But, with context from the Elevance leadership team, interns felt empowered to identify and implement strategies related to our rebrand each day. Along this journey of change and growth, they encountered many challenges but also rewards knowing their part would help change the face of the company. Plus, having direct involvement in process allowed them to develop valuable transferrable skills—ones worth encapsulating in a resume!
Apex Systems Internship for College Students
This year's Apex Systems internship was out of this world! The theme was aptly space, and employees celebrated in special ways. Employees anticipated its arrival through themed emails teasing the announcement. To involve more people in their excitement, they launched a social media challenge that they dubbed the 'Rocket Challenge'. Participants were encouraged to post to social media with an image that displayed what being an 'AJuer' meant to them. This engaged a broader freelance network and reeled in excited prospects. Who could pass up an opportunity as fun as this?!
Appian Internship Programs
Appian's Intern Committee is a group of full-time employees who strive to make the intern experience exceptional! Working year round, they are committed to making sure that every detail of the program offers interns meaningful assignments and maximum support during their stay. The members demonstrate genuine passion for Appian's internship program, always striving to create an impactful and unforgettable experience. As a result, former interns often look back fondly on their time at Appian and come away with a wealth of knowledge and new skills.
Arup Internship Opportunities
Arup believes that internship Programs should never take away from the chance to have fun while learning at the same time. That's why, interns are encouraged to visit sites of recently completed projects and projects still in progress. Interns also have the chance to go on various outings, such as Alcatraz, theatre plays, baseball games, and more! Every outing provides an incredible learning opportunity for interns, as well as lots of fun. Arup strongly believes in providing its interns with stimulating places that could help shape their future career in positive ways.
BlackRock Global Internship Programs
BlackRock was thrilled to usher in the largest intern class in its storied 41 year history this year into their internship programs at various levels. With 600 interns from 220 different universities, supporting 37 business divisions across 23 offices around the world, their keen initiative and student minds have already made immeasurable contributions to our legendary firm. Their diversity is a strength adding innovation, passion, and energy throughout our far reaching global community; as recent Blackrock alumni take on new roles across corporate America and at partner firms Building World. We're continually inspired knowing they always made great role models and were excited to invite them back among future interns Classes of Tomorrow!
Box Graduate and Student internships
The 2nd annual "Choose Your Own Adventure Week" hosted by Box has become SchoolHouse Sessions' signature event. Interns were tasked with building cohesion amongst their peers, so they had no shortage of exciting activities. From a virtual boba making workshop courtesy of a Bay Area favorite shop to painting classes, new experiences were guaranteed to make an impact. The goal was create something special enough for this one week that would lay the foundation for channels of communication between multiple interns, prior to kicking off the following year's projects as a condensed unit.
Bristol Myers Squibb
In 2021, Bristol Myers Squibb proudly provided internships and co-ops to hundreds of students across the US. With a team of over 300 new hires originating from 128 different education facilities spans in all 26 American states, it is clear that Bristol Myers Squibb propelled their recruitment value in both scope and breadth this year. BMS also took an earnest initiative to support its community by hosting many collaborations with non-profit organizations and Skills2Give, where champions of corporate volunteering have several times donated more than 700 hours of time being spent on 25 diverse projects ; altruism was deeply valued in 2021!
Capital One Student Internship Opportunities
Capital One celebrates all their interns who have worked hard throughout the summer with a special event. Interns experience an unforgettable opportunity when they get to hear directly from Capital One's founder and CEO. Throughout the evening, these achievers can also participate in a live Q&A to better understand the company and its vision. This meaningful experience helps remind outgoing Internship Program participants of their hard work's ultimate reward!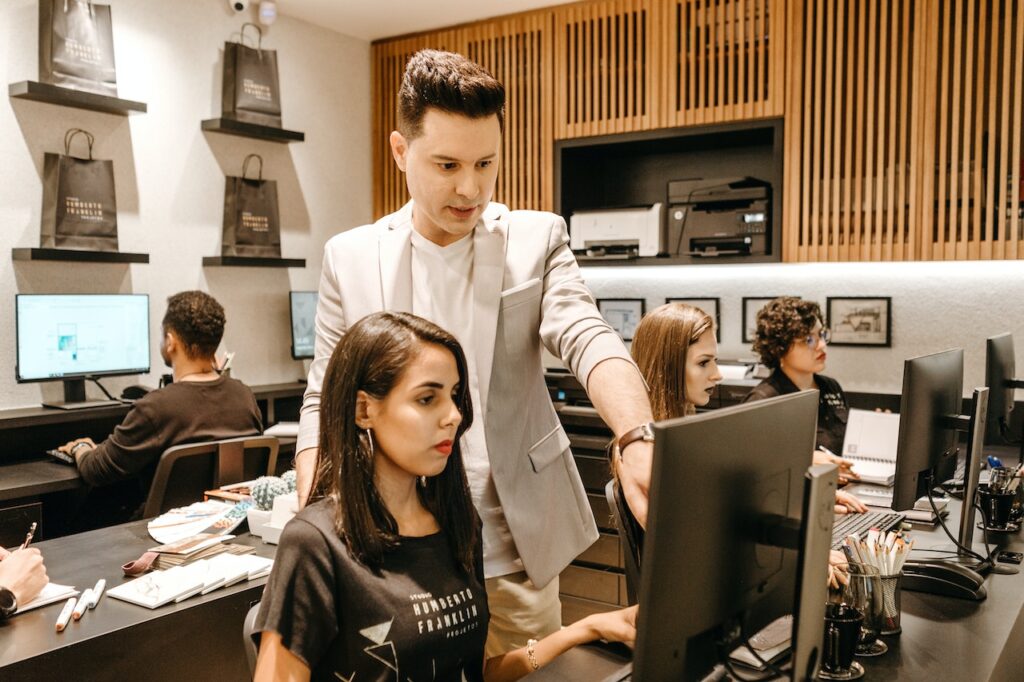 CBRE Internships
Every summer, CBRE's CEO takes the opportunity to personally meet its interns for a lunch gathering. During this time, anyone and everyone has an open invitation to join in and ask questions; truly making it a day anticipated by all of its participants. Interns attending the annual event come away feeling invigorated, observed, and heard; something the company prides itself on with much enthusiasm. The event quickly becoming a cherished tradition that reinforces its group values to the vast intern class. CBRE should surely be on your list of companies for your internship programs
CDK Global for Fresh Graduates and Students
At CDK Global, diving in after discovering software engineering is highly encouraged! Whether one has switched majors, has yet to start college, or just finished their freshman year, having an impressive GPA does not disqualify someone from being able to join. In turn, what their internship programs do have is a combination of incredibly passionate and diverse students who may not at first seem entirely typical for an intern.
CGI, Inc.
CGI believes strongly in Corporate Social Responsibility. To this end, they seek interns to lead an initiative dedicated to successful fundraising efforts for a chosen cause or organization. Through this opportunity, interns possess the perfect platform to let their leadership talents shine while honing their creative side and practicing essential project and time management skills. They have sole reign over the direction of these effort, complete creative liberty and oversight of their own accomplishment too! Looking for real internship programs globally? Consider CGI
CHA Consulting Internships
Paid: Yes
Location: United States and Canada
Target: fresh Graduates and College Students
CHA Consulting interns have an exciting opportunity to collaborate with peers from different departments, outside of their chosen career paths. By working in a dynamic group project setting, interns are exposed to a variety of subject areas. These projects not only facilitate learning and development beyond traditional careers, but also assist interns in forming new relationships and growing their professional networks. All around, it's an excellent way for the interns to get insight into various kinds of work across different disciplines.
Chamberlain Group
The Chamberlain Group gathered a critically diverse cohort of interns to create the comprehensive concept of the myQ Pet Portal. With the range of backgrounds and skill sets offered by each of its members, the group was able to fulfill every attribute for an outstanding solution entirely through this carefully assembled team. Collaboration within was foster and largely prominent; ideas were shared and thoughtfully nourished, resulting in highly successful driving force behind an innovative incarnation. The efficient and effective efforts from these interns led them to be accredited as listed inventors on the patent– a great accomplishment regardless of one's field or passions.
Chegg
Many Chegg interns have already established a relationship of trust and community with the company before applying for their internships. This engagement with current interns only strengthens as they remain on board, throughout the 12 week period. Growing lasting relationships helps to foster incredible lifelong bonds; together they advance far past their original expectations. By creating longterm relationships, this bonds these internship experiences together in meaningful ways that last long after the 12 weeks come to an end.
Chubb Internships
Chubb has an intranet page dedicated to its interns called Intern Central. In this portal, interns can find artifacts of all their resources, experiences and knowing. As part of those experiences, they can peruse phenomenal events geared towards actuating change in the community. Here, they have the chance to attend give backs or traverse a plethora of in person networking events each featuring prominent professionals. Moreover, Intern Central offers specially curated LinkedIn Learning playlist appropriate to their strengths motivating them forward into future opportunities. Moreover, Town Halls are readil preserved within Intern Central charming listeners with important insights. Furthermore, alongside these experiences lies a welath of resources availbale which span issues such as Wellness or general resources.– as well as is commonly suggested much more that awaits exploration teaming with further modifications relevant to each intern during thier exploration journey throigh Intern Central .
Citi Bank Internship Program
Citi is dedicated to assisting aspiring professionals by providing a dynamic and encouraging work environment. They have created an innovative summer program, tailored specifically for interns. The aim of the program is to offer interns a hybrid experience combining both remote and onsite working opportunities. As part of the experiment, qualified interns will have the chance to come into Citi headquarters up to three days per week. This brief period in person allows interns the opportunity to collaborate closely with various teams such as business development or design, aiding in accelerated growth within their career field.
Co-op Solutions
After a Co-op Solutions Executive session, an intern took it upon themselves to boldly extend a request; a 1:1 with the CEO. To their immense delight he graciously said yes, agreeing to carve out 30mins of his precious schedule to listen to their ideas and questions. This encouraged response reflects the company's comfortable and engaging climate that grantees ample opportunities for professional growth and expressing one's thoughts.
Comcast – Central Division
Comcast NBCUniversal interns have the extraordinary opportunity to present their work and receive insight from esteemed senior VPs and directors in an "Intern Showcase"; furthering engineers' longterm learning opportunities. Additionally, once per week, on what's known as "Intern Thursday," students partake in an engaging speaker series involving activities from cooking to product demos and much more! This remarkable initiative provides enthusiastic interns with newfound insights on the industry, plenty of networking potential, and a stimulating atmosphere through which young minds can be unleashed!
Credera Internships
Credera values its interns! That's why the company flies them to the headquarters for a 2-day Leadership Development Conference. This exciting event is dedicated solely to developing and honing the interns' own abilities, giving them the right tools needed to reach success in their futures. Skilled professionals lead relevant modules engrossed with insights, strategies, and ideas catered to interns growing their skills in each unique field they've chosen. It's such an incredible experience; Credera delegates are ready to develop themselves into industry leaders of tomorrow here confidently as individuals whom even today, we can be genuinely proud of!
Critical Mass Internship Programs
At Critical Mass, interns don't just tackle hypothetical projects and assignments — they work on actual client briefs for an organization. This is a unique opportunity to collaborate with various Global Executives as you develop a powerful idea that could come to fruition even beyond your time at the company. Imagine your own creative marketing campaign presented to the entire company during an inspiring Global Town Hall! It's not everyday that an intern gets to experience Creative Art Board critiques or presents directly to leaders of our craft and mission, but it happens here. An opportunity not many experience — taking something gone and bringing it to life!
Cummins Internships
This year, Cummins launched an incredible immersive experience at the corporate headquarters for all 350 interns. It all kicked off with an exciting executive leadership mixer that offered connectivity and insight from throughout coaching plus directors across the corporation.
After that, the interns had the unique opportunity to partake in a featured talk with the CEO where accelerated innovation topics were discussed. On top of that, a night was spent exploring beautiful Indianapolis and it's local hotspots with interactive avenues of sports entertainment, art shows, marketplaces and much more. To close out the remarkable stay together, synergistic teamwork was strongly emphasized through creative experiences involving outside meetings, dynamic challenges and thought provoking problem solving sessions. Overall, the weeklong stay at Dodgecorp provided promising and cherished exposure for the widespread group of motivated individuals who will aspire to keep turning dreams into reality.
CVS Health
The leadership team at CVS Health is constantly envisaging new ways to invest in talent. One of their latest initiatives has been to give interns the chance to apply for transferable opportunities once they graduate. This will not only offer them security, but it also encourages versatility and gives students the opportunity to explore new business areas that best fit their personal skill set and career interests. With internships becoming an ever more vital part of launching successful careers, this is an opportunity like no other, granting these ambitious students a chance to thrive by determining the environment most suited to their professional development.
Dolby Laboratories
The Dolby headquarters is home to the innovative Cinema Lab. Here, you'll find the world's best movie theater – literally. Not only is this an incredible way to immerse yourself in all cinema has to offer, it's an even better way for interns at Dolby to get a first-hand experience of their work. From screenings of familiar movies, to premieres and debuts of some of the industry's best upcoming projects- there is always something new to look forward to in the cinema at Dolby headquarters!
eBay Internship Programs
eBay has been devoted to cultivating individual growth through its internship program. In 2021, nearly 411 interns capitalized on the opportunity and acquired valuable new skills solely in their 12 week journey. Amongst these newly found abilities, the most valuable of all were focused on technical equipment proficiency, communication abilities, and stronger collaboration strategies. Such stimulating outcomes allowed ebay's intern program a gratifying close as many concluded their journeys with three powerful bits of expertise they could bring along into their professions.
Ecolab Internships
The Ecolab Recruiting team knows the importance of advice from current interns. That's why they have an Intern Advisory Board with 15 interns from different programs all connected to share their ideas and insights. They don't stop there n– they take initiative and promote exciting internship events, as well as hold biweekly networking events tailored to the needs and interests of fellow interns. This helps Ecolab attract the brightest minds and build valuable relationships in the process.
Fifth Third Bank
Last summer was incredibly momentous for winners of the Fifth Third Bank internship. Of all participants, an unbelievable 85% were presented offers to join the prestigious Leadership Program. Every single one of these individuals chose to embark on a full-time career with the bank, following their highly successful internships. The amount of strives and successes that each person has made is incredible and they now join many renowned colleagues in this broadening field. The company can be proud to say that their quality products and services, provided exclusively by its interns gone employees, will now reach unheard of levels.
FTI Consulting Internship Programs
As an FTI Consulting Intern, the possibilities for learning and growth are endless. From working in small teams and more intimate settings where interns have direct access to top leaders, to connecting with leading professionals in their field; there is no end to what can be achieved as part of an internship with FTI Consulting. With a wealth of opportunity able to be accessed, interns never feel like just another number– opening doors for greater potential than ever before.
GE Appliances, a Haier company
As a GE Appliances Software Engineering Co-op, you'll have the opportunity to utilize a 32×8 hour workweek wisely! This flexible schedule gives you four days to focus on your day-to-day work responsibilities, while still allowing you to make time in your week to invest in your personal and professional growth. During that day, we provide classes and project tailored just for them, allowing job evolution akin of what was learned at college. Whether it's brushing up on the fundamentals or building something new with potential business application at its heart–you have one less worry and one more accomplishable opportunity designed just for you. Invest in yourself when given the chance, see where it takes you!
GE Healthcare Internship Opportunities
GE Healthcare internships offer a unique, life-saving opportunity. Through their program, interns get to work on equipment that has the ability to enhance and even save the lives of many people in moments that truly matter. Since their launch in 2018, GE Healthcare has hired more than 800 interns according to research estimate and 75% of these interns have been converted into full time roles. Indeed this program not only gives participants exceptional hands on experience within one of the world's leading health technology companies, but it is a gateway to an extraordinary career path ahead.
GE Power
Our GE Explorers Series gives interns the opportunity to learn in a variety of ways, even before their official start date. From online training and classes, they can get exposure to the valuable aspects of what our company does at a deep level through examples and tangible work projects. With an ever growing digital presence, their learning is attributed to having first hand access, so that when it is time for the internship to kick off, they are well prepared and knowledgeable on where and how to begin!
General Dynamics Corporation
The interns worker under General Dynamics Electric Boat can be proud of the contribution they have made to our nation. They helped to design, build, and sustain an incredible nuclear powered submarine for the United States Navy. This immense undertaking required many hard working hands. These interns provided invaluable assistance directly related to paper protoypes, calculations and tests on components, along with directing teams assembly activities resulting in this amazing accomplishment. Truly, these interns made history when they assisted in developing one of the most valuable resources for the U.S.'s defense sectorion. Without their persistence and dedication this massive feat would not have been accomplished as successfully or efficiently.
General Mills
At General Mills, we are wholeheartedly devoted to making sure interns receive the same treatment as fulltime employees throughout their entire stay with us. We treat their internships as more than simply a learning experience, but instead embed them into meaningful projects that directly benefit our consumers and customers. By doing this, we make sure that the lasting solutions they create will sustain far beyond the length of thier short tenure here at GM.
General Motors Internship Programs
Are you a General Motors intern? Then you're in luck! You have the chance to join in on 'Super Slice with our Chairman and CEO' Academy, an exclusive virtual Q&A for GM interns only. Here, you get to learn more about the workings of the company from those at the top. In this exciting opportunity, one intern takes charge of the 60-minute session while they and their fellow peers connect candidly with the all pressing questions they need answered. Who knows what secrets will come floating out of this one!
Hilti North America
At Hilti North America, we recognize the value of giving back to the local community. Our commitment to this is evidenced through our internship programs, which characteristically offers each individual intern one day of paid time off. This opportunity can be employed to volunteer at a local organization of the intern's choice, ultimately allowing them to contribute in achieving something impactful! This provides recognition for often unrecognized forces in charities or non profit NGO's situated locally. We are proud of these unique positions that only require as little as one day devoted towards justice or service projects. Such positions produce meaningful returns both inside our internal ranks and external interests.
Honeywell Prestigious Internship Program
At Honeywell, interns are given opportunities to collaborate with senior leaders and many other stakeholders in order to brainstorm ideas and establish strategies of resolving obstacles.
This gives interns a chance to have their voices heard among the company's highest decision makers – allowing them to present real, impactful recommendations directly to C-suite executives.
Decisions made by the C-suite would essentially determine if an intern's recommendation goes into a presentation or become actualized based on their transferability and effectiveness.
Above all, no matter what their position is lower down the org sctructure, whatever recoomendation interns formed could represent a large step forward for Honeywell's organization growth.
HubSpot Internship Opportunities
Hubspot takes pride in taking care of its interns. Every year, they're included in the company's yearly "Global Week of Rest". During this time, employees are allowed to completely unplug and take a break from all their work obligations. They can finally take off the extra pressure and focus on themselves as they relax and rejuvenate while away from their computers. Global Week of Rest offers everybody a well-deserved chance to wind down, disconnect, be present—and even go on that nice long, stroll they've been meaning to squeeze into their schedule!
Humana Internship Opportunities
Upon joining Humana as an intern, a glittering surprise awaits! As part of an exciting welcome package, interns will be gifted with a friendly unboxing checklist call from their program buddy and brand new laptop case. Not to forget the professional high-end earbuds for your comfort during work marathon stints. Everything needed for a productive and smooth internship journey!
Husco Student Experience Program
Teamwork, integrity, and value creation as core ideals are embraced in every interaction at Husco. Consider the fact that this year, Husco interns dedicated over 80 volunteer hours to charitable causes! That alone demonstrates the esteemed level of sense of purpose and contribution amongst those who are part of the company. It goes further than just a goal on paper; each person affiliated with Husco truly understands and takes on their commitment to each other and those outside of their organisation seriously. Taking that thought one step further, it's through their shared purpose that they are able to show value to customers by providing them with positive experiences and insights like no other.
IBM Internships
IBM decided to think big, and created an extraordinary Summer Celebration Event entitled 'INturn UP – An IBM CELEBRATION'. With this remarkable event, they wanted to implement an uplifting virtual experience filled with energy and music. To make this possible, they partnered with a cutting-edge marketing technology vendor who helped curate the perfect atmosphere. Through their collaboration, the two successfully brought forth an event full of enthusiasm and excitement for all participants.
The IBM internship program is another excellent option for those looking to gain experience in the tech industry. Interns at IBM work in a variety of fields, including engineering, artificial intelligence, and analytics. IBM interns are paid very well and have the opportunity to work on cutting-edge projects.
Insight Partners Internships
Insight Partners interns put their professional skills to the test when they present a Case Study to the Investment Committee. Here, its operating partners provide useful and helpful insights into the intern's project. Internships at Insight Partners are a great introduction for soon-to-be professionals — with close to a 100% summer intern to full time conversion rate year over year, this company is definitely paving paths for individuals to embark onto successful careers.
Insperity
Insperity interns have a great opportunity to kickstart their careers before they even finish college! They create an engaging and eye catching teaser video for monthly LinkedIn live events. Additionally, they are invited to be guests on the interactive live streaming program and connect with viewers through its engaging programs. Above that, they'll be given the chance to "take over" InstaPages to come up with creative content and respond to its viewer's questions. By experiencing this day in the role of a social media professional, interns get an amazing glimpse into just checking out career possibilities when their studies come to an end.
Intuit Internship Programs
The Intuit Internship is structured around three main principles: I Can Learn and Grow, I Feel Connected, and I Can Make an Impact. All interns and co-ops become part of something larger than themselves: a community dedicated to giving back and creating positive change. During the internship program, Intuit encourages these ambitious participants to make their mark on the world by providing 8 hours of paid time each month eligible for #WeCare&GiveBack projects –so volunteers can dedicate their time to local communities throughout the year!
Jacobs Internship Program
600+ Jacobs interns are given the chance to join an extraordinary presentation competition where they can show off their newfound knowledge and expertise. This is their opportunity to prove what they've learned during the program in front of a panel of discerning judges. The best intern presenters will have the esteemed honor of presenting to their inspiring executive leaders. This is their time to make a statement among their jubilant peers, demonstrating persuasive argument and cooperative skill. All interns get to share in this meaningful celebration by supporting each other as bold proponents of learning.
Johnson Controls
Interns participating in the JCI project are given the opportunity to take part in an innovative 9 week long challenge that involves partnerships between different departments. Working together with each other, in addition to a knowledgeable mentor, teams energetically brainstorm creative ideas for products, processes, and solutions based on our organization's objectives. Consequently sharpening their strategic and resourceful thinking developments. At the conclusion of the initiative interns display projects to Senior Leaders. Through this process our interns learn important skills for problem solving along with working well alongside others in various fields for successfully producing genuine solutions.
KPMG LLP Internship Program
At KPMG, internships guarantee unique experiences like no other! Before even beginning their journey as a KPMG Intern, theywill go through extensive training giving them athorough overview of the company culture. During their developmental program they will be encouraged to exploreinnovative ideas while discovering the various avenues bywhich they can make powerful community impacts. Performance management, exclusive mentorship opportunities andreal world experiential learning ensure an insightful and rewarding career journey with this forward thinking corporation!
L3Harris
L3Harris has introduced an exciting new idea this year – a Social Media Blitz Competition! With creative challenges such as showing off wacky workspaces to Zoom gatherings of multiple interns, this competition provides the perfect opportunity for interns to let their unique personality shine through. The versatile range of competition categories gives interns the freedom to express their creativity however they like. This is a brilliant way to interact with colleagues and have fun while learning what makes our own workplace extraordinary.
Lincoln Financial Group
At Lincoln Financial Group, they value investing in internal managers. This provides incredible benefits for the interns, enhancing their overall experience. Every week, manager speaker series events are held, giving the intern managers a chance to take part in compelling and informative conversations with various topics that they become exposed to. This commitment to continual learning helps ameliorate the power hungry vortex of corporate competitions. Through attendance in these weekly seminars, an amounting awareness begins to arise which will eventually result in continuously improved experiences for managees.
Lumen Internships
At Luman, interns receive the unique opportunity to listen and learn from successful leaders across the organization. Professionals in every field share their insights with this attentive audience of motivated intern hopefuls, offering guidance on life lessons that are relevant to any individual striving for success in whatever ambitions they may have. It has become routine for these experienced professionals to sit down with University Relations team members for an in depth interview including thought provoking queries focused both on professional development as well as details of how each leader has reached his/her current role in life. By hearing about a variety of different journeys and stories, Luman interns gain insightful knowledge first hand.
Mars Inc Internship Opportunities
Mars Interns are presented with an exciting challenge: come up with a creative innovation, concept, or process improvement to submit to a panel of discerning judges. From this pool of imaginative minds, only the most innovative ideas will pass onto the global stage in a truly inspirational battle of creativity and talent. This ordeal is primed to showcase the astounding potential of our Next Generation they have to offer within Mars Inc. The results? An unforgettable celebration of research and breakthroughs alike!
Maximus
Maximus has taken the initiative to help create career paths for those with disabilities. They have connected with a vocational rehab program in New York, who have come up with the idea to form free consulting projects and assign groups of interns. This is immensely beneficial as they can not only acquire key skills, but also become reliable sources of support when it comes to helping people with disabilities.
MITRE
MITRE is known for pushing the boundaries of creativity with brilliant solutions, resulting from a collection of talented minds all driven by the same vision. Dedication and learning are in MITRE's nature, and those attributes all come together to help us tackle the grandest challenges facing our world today– so that life can be explored, discovered, and enjoyed to its fullest potential. Combining bright minds with meaningful goals serves as the foundation for MITRE's successful pursuit of ensuring everyone lives with security and freedom.
Motorola Solutions Internships
The Motorola Intern Program understands the importance of fostering connections, no matter where interns may be located geographically. The company designs the program with this in mind, so that interns have every chance of making lasting social bonds. These friendships can serve as a strong foundation on which their future professional talent can grow and blossom. It's their hope that these matches will lead mutually beneficial relationships, in which they continue to extent both personal and career support to each other over the long term.
Mutual of Omaha
Mutual of Omaha has been seeing an impressive growth in the number of interns they offer over the past 5 years – with a growth rate of over 160%. Through this effort, Mutual of Omaha now offers internships in 10 different departments. With their optimization for making professional resources and opportunities available to a wide range of individuals, Mutual of Omaha also partners with Avenue Scholars to grant high school students a chance to experience the workforce as interns.
Navy Federal Credit Union
Navy Federal Credit Union provides interns with an opportunity to gain insight into the organization's leadership and operations. As an added benefit of their work, interns are eligible for exclusive discounts on some of the most sought after products and services, as well as access to unique perks. These include virtual fitness classes to help stay in shape from home, as well as mixology classes filled with secrets for creating highly sought after drinks. Interested individuals can even experiment in creating flower arrangements or exploring the art of sushi making.
Northwestern Mutual
Northwestern Mutual was proud to recognize their top interns in Austin, TX. An exclusive event was planned just to honor these high achievers. On that special night, the guests were treated to custom decor and catering from some of the trendiest restaurants around. But the talk of the evening was the Ray Ban bar! Everyone got to pick out their very own pair of fashionable sunglasses for a memento of the evening and a stylish accessory to take home with them. The interns really appreciated being rewarded for using their hard work and dedication. With the celebration over, they all went back to creating future successes protected and looking sharp in their new Ray Bans!
NortonLifeLock
NortonLifeLock is proud to offer internships focused within the Software Engineering group. Dedicated interns will have an exciting chance to work on legitimate code and solve difficult problems in a challenging setting. This offers the chance for students to gain foundational skills that can be applied to the current and future job market, as well as unique insights into real working environment practices. Most importantly, it gives interns insightful hands-on experience coupled with quality mentorship that is proud underscored by recent technology industry trends.
OceanFirst Bank
On their first day as an intern at OceanFirst, investors are surprised to receive a special gift in the form of publicly traded stock; this provides a hands-on experience that implies OceanFirst emphasizes prospects' dedication and determination to the company. It is the advantage that comes with setting a precedent of responsible behavior and commitment to quality work. It continuously encourages continuous learning while fuelling ambition towards progress and meaningful contribution. This entrenched attitude reveals just how desirable Ocean First values diligence and faithfulness among leadership.
Okta Internship Program
At Okta, we believe that interns deserve a chance to thrive and succeed. We provide our interns with all the opportunities they need to do so. This includes moderating our Executive Speaker series, which gives them a platform to practice their public speaking without fear of judgment. As they connect with savvy executives, they gain invaluable insight into the industry while developing their knowledge and skills. Through this unique experience, they learn how to navigate corporate conversations with poise, confidence and finesse.
Pacific Northwest National Laboratory
Interns at the Pacific Northwest National Laboratory have a truly unique experience. Withdrawing from multiple disciplines and extraordinarily diverse people, the laboratory culture captures different yet similar energies for innovative collaboration. Every individual of all backgrounds is welcome with open arms to work together towards our unified mission of scientific research and development. Our labs provide a space where valuable knowledge is shared and interns build networks based on care and support to solidify their newfound identity in STEM (Science, Technology, Engineering, Mathematics). Additionally, they maximize what they can offer while embracing their multifaceted strengths and gain an extensive portfolio of world class skills during this dynamic cultural exchange undertaking!
Palo Alto Networks
Palo Alto Networks take an ongoing but robust approach to building relationships with their interns. Through a thorough, customized check in process, their teams are able to nurture meaningful connections that trickle into future opportunities for the interns. In fact, this past year alone, over 92% of eligible interns were invited to apply for full time positions — and by the numbers, 87% accepted! Needless to say, this method of structuring internships is yielding genuine success and overall excellent growth potential for those involved.
Paylocity Early Career Internships
It's the event that all interns have been waiting for! Paylocity is hosting a weekend summit at their headquarters in Chicago! It'll be an action-packed few days with activities ranging from volunteer events to exclusive sessions with executive leadership. Plus, attendees will have plenty of time to taste all that Chicago has to offer during group meals as well as a special cruise on Lake Michigan. Don't miss out on this memorable opportunity for growth and inspiration!
PNC Financial Services Group
Converging with a high chance of success is the goal of all entrepreneurs, so it's no wonder they all want to venture into Venture Vault. Who wouldn't want their business challenge plans pitched to PNC senior level executives and leaders? Serving as the go-between are the interns who volunteer their entrepreneurial skills in this opportune corporate connnection. Enter The Venture Vault banquet hall, where ideas more grandiose than any televised show's 'Shark Tank' are actively welcomed. Through passion, skill and collaboration two ingredients blend together to create infinite possibilities for profitability. Knowing that an ambitious proposal can lead to a unique brand success story is motivation these interns partake in powerfully propelling PNC through vigorous engagement.
Protiviti Internship Program
Protiviti has had tremendous growth since 2021! The internship program has boomed by a massive 33% between 2021 and 2022. Expansion due to the wonderful development of the Protiviti internships is remarkable, creating countless more opportunities than before. An increase this large in such rapid succession isa testament to how thoughtful and ambitious the Protiviti team can be. Participants of these internships definitely look forward to what new creations and surprises come in future!
Reckitt
At Reckitt, students have the opportunity to manage impactful projects. They engage in endeavors that range from sustainability & world conservation, such as their renowned Finish Skip the Rinse campaign, aimed at encouraging individuals to reduce their dishwashing water consumption. Moreover, with brands like Lysol, students find themselves at the center of navigating this current COVID-19 crisis through supply functions & omni-channel management. Thus, coming away from such projects, both student and forests alike benefit rewards reaped by contributing to these collective causes.
Reddit Internship Opportunities
Reddit has doubled its recruiting efforts towards Historically Black Colleges & Universities (HBCUs), National Society of Black Engineers (NSBE) and Society of Hispanic Professional Engineers (SHPE); a move which has resulted in an impressive and well rounded range of interns in the company. As part of building synergy amongst these diversified cohorts, Reddit set out to create extremely engaging outreach programs that revolve around joining forces to click with compatible minds as well as polishing critical networking and collaboration skills. The aim of these integral initiatives is education and exploration generated from social dynamism with purpose; that being to effectively operate as a team required for self propelled success under the subreddit banner.#
Restaurant Brands International
Restaurant Brands International offers interns the uniqe dream opportunity to work on business projects that affect the company in real and meaningful ways during its annual Summer Internship Program. With these ones-of-a-kind projects, interns are given a chance to experience various aspects of the business, ranging from problem solving to team collaboration. This can even greatly improve the overall guest experience! By involving itself so closely with current trends, Restaurant Brands International is able to bring innovation to its workplace and competition advantage within its industry. Therefore, RJ Summer Interns gain priceless experience while contributing vastly instrumental insight!
RICOH Internship Program
In RICOH, interns are always presented with intriguing opportunities. From the day they arrive to the day they finish for summer, amazing projects await them. This includes large tasks such as managing data and creating apps that improve the overall operations of the company. Providing valuable insights is one of their many responsibilities in this program. The best part? Experiences such as a successful business trip to The Netherlands where they consult on refining processes like finance!
ROI·DNA
ROI·DNA realizes the importance of giving valuable intern learning experiences. Our interns are engaged in deeply impactful work on an institutional level, such as composing client research briefs and presenting their results to the corporate marketing and executive teams. Moreover, there is no expense to our interns – any certifications required for the internship of their particular tasks will be can enthusiastically provided by company executives. We strive to provide weekly professional instruction which combines supplemental career topics as well as relevant developing field information!
RS&H
RS&H was recently congratulated for its commitment to providing new graduates with invaluable access to great employment opportunities. CollegeGrad.com named the company a top employer for 2022, citing their successful recruitment of internships and college graduates in 2021 as evidence. Specific achievements by RS&H include hiring 25 interns and 95 college graduates last year, an astounding figure surpassed today with six interns receiving advantageous extended job offers this summer.
Rubrik
Rubrik provides a variety of opportunities and support for its interns. All team members create a safe space and encourage each other's success; the organization collaborates and participates in professional development for those interested in expanding their knowledge. Interns have reported positive appraisal towards their time here, with one expressing "this is by far one of the best places to work; an experience that I would highly recommend!" Furthermore, Rubrick instils comfort through fostering an inclusive work culture. Such values permeate throughout all activities and intern interactions here at Rubrik.
Saint-Gobain
Saint-Gobain Interns have an enriching program to generate both meaningful and impactful outcomes, alongside gaining vital hands on experiences. Interns work on wildly diverse projects, ranging from fighting cancer in aid of medical developments, up to creating brand new products that could shape the construction industry. This exciting combination allows interns to learn in a centralised atmosphere whilst at the same time making a tangible difference.
Shopify Internships
After Shopify's successful company summit, the CEO had an ambitious plan in motion—designing an internal voting tool for employees to grow and contribute ideas. Excitingly, a team of around 20 interns were assigned to the exciting callenge woven with prestige and responsibility. After a month of concentrated goal setting, researching and creating the tools required, they designed a screen saver that would become a meaningful presence on the employee front line. They shared this invaluable tool with pride across the company after obtaining approval from the CEO himself.
Signet Jewelers
Signet Jewelers interns are gearing up for a summer full of collaborative activities. Group projects will be central to their summer, and each team will have the opportunity to present the results of their work to the brand's C-Suite at the conclusion. During this process, aspiring business leaders will have the unique chance to elucidate three competencies and explain how they relate directly to their end goal! This provides an invaluable opportunity for growth amongst driven professionals in all stages of their career paths.
Slalom Build
The Slalom Build internship program serves as an opportunity to strengthen beliefs that drive the future of education. Through team work, interactive challenge and competitive environment, interns are able to discover what it truly means to learn. Each experience aims to instill lasting knowledge that will define their future career pathways. Furthermore, they have a unique chance to directly apply hands on insight acquired from the Slalom Build dynamic in their professional endeavors. In operationalizing the idea that true learning takes place when immersed in a real world situation, the internship certainly promotes thoughtful reflections amongst the wider participative group. Most importantly though, after participating in the program individuals gain confidence in their ability to tackle complex conundrums and format creative solutions. Ultimately proving that 'learning is indeed a team sport'.
Sleep Number
At Sleep Number, each employee plays an important role. The company constantly reminds team members of their value and encourages them to contribute ideas, provide perspectives and help problem solve. Every single voice matters in the progress of our organization. Employee input is crucial for efficient development and growth. We proudly strive towards cultivating an environment where employees feel acknowledged for their hard work and obligations fulfilled by simply working in the company. And due to this commitment to recognizing each man and woman under the Sleep Number brand, it continually yields success both personally to our people and practically to our business operations.
Southwest Airlines
Working with Southwest Airlines as an intern offers an array of incredible advantages, chief of which is free, unlimited travel via their renowned space program! In addition to unrivaled "joyrides" in the sky, the SWA provides its interns with professional development and even an inspiring bootcamp that covers ethics code and "adulting 101" topics such as preparing for retirement, understanding quantitative finance concepts, and managing investment vehicles! What a fantastic way to kickstart a aspiring graduate's career!
Spectrum
Spectrum's hackathon offers interns an exciting and innovative opportunity: to create effective solutions that could spark a transformation in business strategies. Interns have to draw on their best powers of creativity, collaboration, and innovation to solve complex problems. Through this program, interns will understand the importance of forming tailored and adaptable solutions within teams. Some of the foremost minds have joined together in this challenge and the relief that accompanies success speaks loudly when those same solutions are adopted directly into business practices. Experienced mentors lend their suggestions while guiding intern's learning – having only failure positively effecting what can be gained regardless of the outcome.
Spirit AeroSystems
Interning with Spirit AeroSystems certainly has its perks. One of those is a get chance for interns to take part in a guided tour at the Doc Museum, which houses an amazing array of restored World War II aircraft. Among other prized possessions, the museum's piece de resistance is an original Boeing B-29 bomber. This warbird carries special importance because it served in the United States' air arsenal, becoming famous for its long-distance range and heavy bomb carrying capabilities during conflcits abroad. Immerse yourself in both technical brilliance and history while visiting Spirit Aero Systems' Doc Museum!
Stewart Law Group
The Stewart Law Group internship program has created a pipeline for aspiring young attorneys from diverse backgrounds. These high school, college, and law school students are heterogenous in culture, gender, and color. They get the chance to explore the world of tough business defense litigation that can often seem intangible or incomprehensible without exposure to it at an early age. More than just immersing themselves in the workplace environment however; these budding lawyers benefit profoundly from these given opportunities by gaining applicable legal practice while developing entrepreneurial and professional skills they would otherwise never obtain.
Stryker
Stryker interns are presented with an amazing and exclusive opportunity: they can take part in a special intern day dedicated to Operation Smile, the company's corporate social responsibility partner! They have the ability to give back to their community & work towards making an impact. During the intern day of service, multiple activities organized by Stryker provide interns with some insightful and valuable real world experience; while they spend their time assisting with coordinating events, working side by side with Operation Smile volunteers, promoting care packages to hospitals, raising primary funds towards a greater cause and more. This one day of dedication can further strengthen the corporeal relationship between interns and Stryker- its a role for them to play beyond many typical programs.
Synchrony
The Synchrony Hybrid intern experience sets itself apart from other programs in offering fully paid and furnished accommodations. At their corporate headquarters, interns can enjoy early career based spaces created to foster connection with fellow interns. Engage in on site meetings between mentorship and workshops without ever needing to worry about the costs of having quality housingresources. Not only that, knowledgeable members of staff for interns to collaborate with will always be accessible. All components are set up for each of the interns enrolled in the program to use this opportunity to develop skills betterong within their respective fields.
Tanium
Tanium internships provide the unique opportunity to be mentored by a former intern who made the successful transition to full-time hire. These interns are equipped with all the resources necessary to reach their fullest potential, from senior leadership forums and volunteering experiences to impactful projects, mixers, and a diverse array of events. Not only do interns have a chance to gain realistic experience related to their field of study, but ultimately work towards elevating…their professional acumen for when a full time gig officially launches career objectives within Tanium or beyond.
Tata Consultancy Services
Last summer, the Cincinnati office of Tata Consultancy Services hosted a team of ambitious interns for the purpose of advancing a Machine Learning program. This solution had the ability to positively effect our impact on the environment by guiding us in cleaning up trash from our local habitats. The project that was spearheaded by these talented interns had a radical and lasting impact on the nature surrounding us. As a result, not only did they make substantial advancements in modern technology but also partook in making an effort to better our environment.
Texas Instruments
The Texas Instruments Diversity Network festival is an unparalleled experience for interns, providing them the opportunity to immerse themselves in the company's culture and learn about its 15 employee resource groups. Institutions across several different campuses consider hosting this event a privilege; it helps open doors of possibility and allows students to gain more insight into how TI values diversity, inclusivity, and respect. Nearly 50 percent of interns assess that attending this festival improves their overall career prospects at the company and advances their understanding of policies therein. Promoting social value networks across all campuses, it provides both global and local support to respective alumni societies.
The Clorox Company
Clorox interns are treated to an experience unlike any other! At the beginning of their internship, these gifted interns take flight and land in the San Francisco Bay Area where they receive special access to the venerated corporate headquarters.
These rising stars stay on site in the luxuries of luxurious accommodations for five full days and nights, taking part in exclusive activities that draw them close each beloved brand name beneath Clorox's larger umbrella.
Not only do the interns interact with top executives but they also get extraordinary insight into what makes Clorox the celebrated company it is today: its culture. Through immersive events and unparalleled interactions, Clorox's ambitious young interns forge relationships that span much further than office hours.
Thermo Fisher Scientific
Thermo Fisher interns are given the opportunity to network, and gain insights into their career journeys through Behind the Science sessions, career journey presentations and more. These communications come from early career employees who were interning recently, creating a meaningful connection between those entering the workforce and those recently out of it. This takeover of knowledge is an invaluable one in which students can garner unique advice and experiences to aid them on their professional path. With such a wealth of information at their disposal, interns can expect real success with expectations that prove truly impactful for the future.
Toll Brothers
Toll Brothers is undeniably proud of its incredible intern conversion rate. Last summer, their success story unfolded with a record 68% of interns converting to being full-time employees. Adding to their pride, almost half – 47%, to be precise – of these hires were from underrepresented backgrounds. Toll Brothers was delighted that it hadn't just attained quantifiable intern success but that it had done so via meaningful inclusion practices. To reinforce the notion of organic acceptance, the improved statistics made visible Toll Brothers' honest commitment towards shaping a constructive and equitable environment.
Travelers Insurance
Travelers Interns have essential tools to support their personal growth through the Life Balance Program. They are given resources tailored to their specific life needs and can access appropriate counseling from a professional counselor, both digitally and in person. Providing a diverse range of mental health services, holistic happiness coaching, practical knowledge sessions and routine follow up checks along-with chats with career experts is what sets this program apart! The intern's wellbeing is at the heart of the program nestling raw potential in prevention mode brought towards creating a sustaining secure environment regardless how ambiguously tailored the intern's journey could be.
Twitter Internship Opportunities
The Twitter internship program is another excellent option for those looking to gain experience in the tech industry. Interns at Twitter work in a variety of fields, including engineering, product design, and marketing. Twitter interns are paid very well and have the opportunity to work on cutting-edge projects.
Visa
Visa is sure to set the trajectory of the global Cryptocurrency revolution! For its interns, this offers an incredible opportunity to be part of something special. They will explore and delve into the brand new technology that authority supreme monetary changes on a grand scale, as well as develop major skills processing blockchain transactions. Moreover, they may also learn how to craft their own Non-Fungible Tokens (NFTs), deftly showcasing artwork in the form of digital single seized pieces. Who knows? The same creative minds exploring cryptocurrency today may soon draft transactions allowing us allll to go cashless in our everyday lives tomorrow.
VMware
VMware interns have an amazing opportunity to unlock their full potential! With the entire world in view, they compete in a global hackathon for an entire week. The event allows the vibrant brains behind VMware to solve real challenges encountered by leadership, ultimately allowing them to showcase and sharpen their innovative talents. It's not blindly done either; there's a purpose for their brainstorming and creativity in tackling these worries. As tangible proof of their progress, interns join forces and build unique proofs of concept, hacks, or new workflows that are both interesting and productive. Let's face it– no one can resist stitching powerful puzzle pieces together while having a little fun at the same time!
Walgreens
Walgreens is capitalizing on the creativity and imagination of students with their summer challenge, the OneX Challenge. This exciting endeavour encourages interdepartmental collaboration and reveals fascinating insights in regards to potential innovations or substitutes. Drawing in a wide range of contributors and seeking novel improvements, this challenge has been fruitfully embraced highs schools. Lavishly rewarding members with luxuriously valuable prizes and pleasant lunches enthralling sessions with executives compounds the spiritful impacts. Brighten up hot summer days with these clever new concepts!
Workiva
Workiva interns have the opportunity to work beyond the standard 12-15 week program. Many incentivize their internships by allowing them to extend their commitment through the school year as a part time convenience. Interns who do so enjoy becoming fully integrated with a team and taking on work experience that benefit real growth in the industry. It is both a meaningful and educational reward for those looking to gain valuable marketable skills from a corporate setting.
World Wide Technology
In 1998, four eager interns set out with a dream to make an impact on the world. Little did they know that from those humble beginnings, World Wide Technology would grow into one of the largest organizations in the world today. Remarkably, three of those original interns still remain with the company now!
The alumni of World Wide Technology still actively participates in its intern program, providing advice and mentorship to present and future members. In fact, there's an incredibly special alumnus who rose through the ranks: no other than Stephen Del Signore – Chief Technology Officer of World Wide Technology – who he't been instrumental as an advisor when it comes to elevating his own interns and protégés at WWT.
Prestigious Internships: Notable Mentions
1. Google
The Google internship program is one of the most highly coveted in the world. The program offers internships in a variety of fields, including engineering, marketing, and sales. Interns at Google are paid very well and have the opportunity to work on cutting-edge projects.
2. Facebook
The Facebook internship program is another highly sought-after program. Interns at Facebook work in a variety of fields, including engineering, product design, and marketing. Like Google, Facebook interns are also paid very well and have the opportunity to work on cutting-edge projects.
3. Amazon
The Amazon internship program is another excellent option for those looking to gain experience in the tech industry. Interns at Amazon work in a variety of fields, including engineering, operations, and marketing. Amazon interns are paid very well and have the opportunity to work on cutting-edge projects.
4. Apple
The Apple internship program is another excellent option for those looking to gain experience in the tech industry. Interns at Apple work in a variety of fields, including engineering, design, and marketing. Apple interns are paid very well and have the opportunity to work on cutting-edge projects.
5. Microsoft
The Microsoft internship program is another excellent option for those looking to gain experience in the tech industry. Interns at Microsoft work in a variety of fields, including engineering, product development, and marketing. Microsoft interns are paid very well and have the opportunity to work on cutting-edge projects.
6. Uber
The Uber internship program is another excellent option for those looking to gain experience in the tech industry. Interns at Uber work in a variety of fields, including engineering, product design, and marketing. Uber interns are paid very well and have the opportunity to work on cutting-edge projects.
7. Airbnb
The Airbnb internship program is another excellent option for those looking to gain experience in the tech industry. Interns at Airbnb work in a variety of fields, including engineering, product design, and marketing. Airbnb interns are paid very well and have the opportunity to work on cutting-edge projects.
8. Oracle
The Oracle internship program is another excellent option for those looking to gain experience in the tech industry. Interns at Oracle work in a variety of fields, including engineering, product design, and marketing. Oracle interns are paid very well and have the opportunity to work on cutting-edge projects.
9. Uber Eats
The Uber Eats internship program is another excellent option for those looking to gain experience in the tech industry. Interns at Uber Eats work in a variety of fields, including engineering, product design, and marketing. Uber Eats interns are paid very well and have the opportunity to work on cutting-edge projects.
10. LinkedIn
The LinkedIn internship program is another excellent option for those looking to gain experience in the tech industry. Interns at LinkedIn work in a variety of fields, including engineering, product design, and marketing. LinkedIn interns are paid very well and have the opportunity to work on cutting-edge projects.
These top internship programs provide an unparalleled opportunity to gain experience in the tech industry and build relationships that will last a lifetime. Interns at these companies have access to some of the most prestigious positions in the world and are sure to receive a well-rounded education. Internships at these companies are highly sought after, so those interested should act
How To Successfully Apply for an internship in These Companies
Understand the company: Internship seekers should spend time researching the company they are applying to and understand their products, services, and values. This will give them an edge in crafting a resume that stands out.
Tailor your resume to the position: Internships often require specific skillsets or knowledge; make sure to customize your resume and highlight the skillsets that match the role.
Network: Internship seekers should reach out to their network of contacts, friends, and family to see if they have any connections at the company they are applying to. This will give them an edge in getting information about the culture and application process.
Follow up: Internship seekers should take the time to follow up on their applications, whether through email or phone call. This will show recruiters that they are passionate and invested in getting the position.
By following these tips, internship seekers will be able to apply for prestigious Internships at the top companies in successfully
Need Help to Prepare?
If you are looking for help in preparing for an Internship application at a top company, there are many resources available to assist. Internship preparation courses, mentorship programs and online communities offer invaluable advice and guidance for Interns looking to get the most out of their Internship experience. Additionally, internships websites such as Oriental Career Can assist you on this journey.