Get Ready to find your Winter Internship Abroad! Winter break is when many students are ready to hibernate for a couple of weeks, yet some students want to make the most of this time as well. A way to spend your winter productively is to find a winter internship, but this can be easier said than done. There are ways to make it easier for yourself to find a winter internship, and these are the secrets I'll be sharing with you today.
The advantages of a winter internship Abroad
Summer internships are the status quo; many students take them, but this doesn't mean they are necessarily better. Winter internship abroad have a lot of advantages over summer internships:
A greater workload:
Firstly, there is a lot more work to be done in the winter. This means that you could get the chance to work longer hours than during summer because companies need your effort more.
More earnings:
If you're receiving payment for your winter internship abroad, then this means that you can make a lot more money in the same timeframe, as long as you're prepared to work overtime of course. Being able to work longer hours has more advantages than just the money. You will also be able to learn more and become more experienced when you have the chance to work longer. On top of this, you will have more time to actually add value to the company you're doing the internship for, instead of just having time for some basic work. This means that your internship will be more useful.
Obviously, you will have to be prepared to work a 60-hour work week if you want to reap these benefits, and yes that can be exhausting, but sometimes you need to make a sacrifice to get on in life.
Benefits for your C.V.:
Along with these specific benefits of an internship, there are also general benefits. You can put it on your resume, which will benefit you when you need to look for an actual job after you graduate college. It will also make your studies easier for you, as you will finally be able to apply all the knowledge that you've gathered in college, and you will be able to see what you are studying for. This will work as a motivation booster but also as a way to understand the topics you are studying in more depth.[2]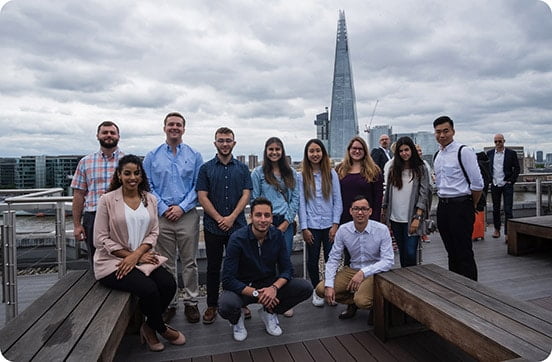 Best Destinations for Winter internships abroad
As you would expect, the Internet is invaluable for researching and discovering internship opportunities. When considering an internship, you should carefully evaluate what they can offer you. Consider whether college credit is offered and whether there is a wage element to the internship. Also, consider the size and influence of the company offering the internship; a Fortune 500 company can offer enhanced opportunities compared to a medium-sized business.
30 to Destinations for Internships abroad
Location is also a crucial factor; studying in your home country may be cheaper and less demanding, but completing an internship overseas offers an enhanced potential to learn new, and valuable, skills. Here are some suggestions for international opportunities:
Winter internship in the United States of America:
The United States is obviously at the forefront of global technology, economics, and academic studies. An internship in the USA has the potential to offer you access to the world's biggest companies and a wealth of opportunities. Naturally, competition may be fierce and you will need to demonstrate exceptional ability to guarantee a placement. Read more Guide on Finding internship in USA
Winter Internships in the United Kingdom:
The United Kingdom is a leading world, and the European economy contains some of the world's leading universities and technology companies. It also has the distinct advantage of sharing a common language with the US, allowing American students to experience a European culture without needing to learn a foreign language.
Winter Internship in the China – Beijing, and Shanghai:
China is a huge country with a booming economy. As a rapidly growing economic power, there is huge potential to learn valuable skills. Dealing with Chinese businesses can provide attractive additions to your C.V. However, it is essential to have a grasp of Mandarin, and so some commitment and planning will be necessary to succeed. How to find an internship in China
Winter Internship in Australia:
An internship in Australia allows you to become involved with the Asian sector without needing to learn an additional language. It also offers unique opportunities in environmental and cultural pursuits.
Winter Internship in Singapore:
Although part of China, Singapore offers a unique mix of international companies, creating a European environment. World-leading companies in finance and technology create an attractive proposition for students worldwide.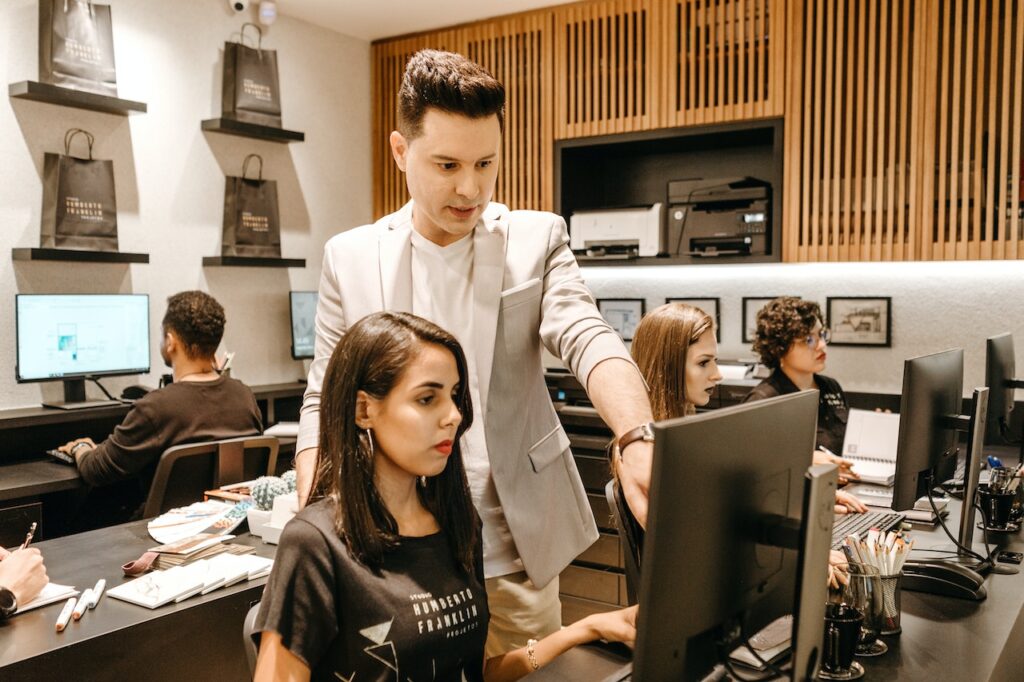 Industries and Sectors:
Choosing the correct sector is vital to your future career path. Clearly, the placement you desire should have relevance to your future ambitions. What follows is a list of sectors, with details on what work the internship will involve:
Finance Internships:
The USA, UK, and Singapore are world centers of international finance. An internship's duties may include Investment, asset and wealth management and dealing with private equity and venture capital funds.
Business Internships:
Human resources form a major aspect of big business, these companies increasingly rely on consultancies and data-driven analytics. Handling this data and realizing its' importance is an important skill.
Marketing internships:
A crucial part of the business is market awareness within international territories. Traditionally, marketing internships have involved public relations and community involvement, enhancing your professional skills. Social media and online market research have recently introduced a growing skill set in this sector.
Engineering Internships:
China and Europe offer world-class chemical, mechanical, and electrical engineering opportunities. Any science or engineering student will have their skills enhanced in this sector.
I.T / Programming Internships:
A booming sector offering a whole host of assets. China and the USA have world-leading AI companies in Artificial Intelligence, UX, UI, web development, and programming. Crypto-currency and blockchain analysis are fledging sectors that offer much potential.
Hospitality and Tourism Internship:
Major international companies such as Marriot and Hilton have bases in practically every major city. They offer invaluable practical experience in client management and administration that can complement academic studies. Guide to finding Hospitality internships abroad
Logistics and Supply Chain Internships:
A crucial part of international business with a particularly strong foothold in China. Dealing with complicated data analysis is an essential experience for the budding intern. Find our guide on Supply chain and international trade internships
Real Estate Internships:
Large industries in both the USA and Europe provide a range of opportunities in a sector that is always in demand. Guide to finding real estate internships
How do you find a winter internship Abroad?
The step to finding a winter internship abroad is finding out what your options are. You need to start with this process early on, and this needs to be done thoroughly, as it can be hard to find winter internships, much harder than finding a summer internship. Companies will often not think of hiring students during winter themselves but will be happy to take you on once you offer. Prepare your internship resume – get familiar with the important things employers look for on a resume and be ready for your internship interview
Networking for your Winter Internship
The first step to finding out what is possible is networking. If you want to find out where you would be able to do your winter internship, you need to know people in the industry.[3] It's easiest to start with people you already know, like friends and family. Another group of people that will be able to help you is your professors.[4]
Talk to Your Professor / Tutor
Your professors work in the field that you're trying to get an internship in, so they will probably have various contacts in this industry. They might have had students that now have important jobs in this industry. You can also directly contact alumni from your college, as most colleges make this possible. You could use social media to contact these alumni and via them get into contact with other people in the industry.
Try Your Peers
You can also network with friends of yours who are looking for the same kind of internship, maybe they'll find an awesome opportunity before you do and they can inform you about it. These friends will also remain handy after you've found your internship, you can give each other tips and help each other through the entire process. A little support can save the day when things get hard.
Search on the Internet For Winter Internship Opportunities
The internet can also come in handy; do use job portals to try and find a winter internship. There will be less on these portals than for the summer, but this doesn't mean that you won't be able to find anything. A lot of bigger companies will still be posting on these job portals, and you might just find the perfect winter internship. One of these online websites where you will be able to find all kinds of winter internships can be found over here.
It's important to let as many people as possible know what kind of internship you're looking for and what you have to offer. Once you've found some people that might be able to get you a winter internship, it's time to contact them directly. Call them, email them and let them know what added value you would be to their company.
Internship Agencies offering Placement:
Internship agencies essentially broker a deal between you and a prospective company. Also, Internship Placements companies can be very useful if you are struggling to access a suitable internship via networking. They can also reveal openings that you may not have considered. Here is a list of some online agencies to consider:
inspiringinterns.com
internships.com
usaid.gov/work-usaid/careers/student-internships
Can a winter internship be free?
A question that often dominates the notion of an internship is financed. Can an internship be free? The definition of a "free" internship is a fluid one; a placement that covers all of your expenses is rare, but there are some important factors to consider when calculating the cost of a placement.
The exchange rate, and the associated cost of living, should be your first consideration when applying for an international winter internship. If the rate is in your favor, then you may be in an ideal situation where the cost of the internship may be cheaper than staying at home!
Even if this isn't the case, many internships may provide free travel to work, free meals, or accommodation. This can be a major saving for the overall cost of the experience.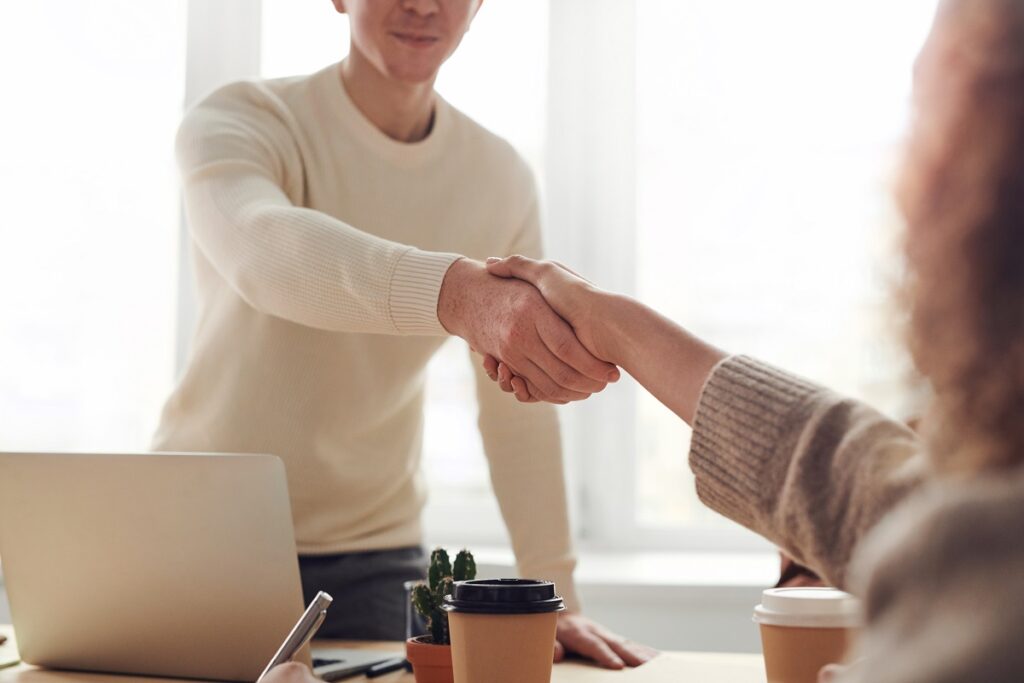 Fortune 500 companies providing paid internships
The fortune 500 companies are the 500 premier companies in the entire world. It would be great value for your resume if you were able to do your internship at one of these companies, which is not impossible. One place to check out if you're getting a degree in computer science or information technology is Computer Science Degree Hub. This website has a list of 50 companies from the Fortune 500 list that could be able to offer you an internship if you're getting a degree in computer science or information technology. How to get on the interview list of fortune 500 companies
This may just be for the computer science and information technology students, but in other fields, there is also room to find a winter internship in one of these fortune 500 companies. Companies like Google, C.H Robinson, Hulu, and FedEx services have many spaces for interns both in summer and winter.
Getting the winter internship
After you've spotted some options, it's time to ensure you get the winter internship you want instead of the other candidates. So, you need to sell yourself to this company, and I've got some tips for you.
You will need to research the company thoroughly so that you know everything about them, and you will also be able to tell them how you can be an asset to their company. You're a student, you possess skills, and you need to find ways to benefit the company with your skills. Let's take an example – you're a marketing major, and you know everything about digital marketing and social media. Perhaps you're targeting a company whose social media game is not quite on point, then you can definitely offer your knowledge on this and help them fix their social media.
This is just one example, but I am certain that one can be thought of for every set of skills a student would have.
Some things that will also help you get the winter internship is having work experience and diverse educational background. This means that you should take every opportunity at your college to expand your knowledge and your world. Being able to get a job, even if you're just getting coffee, at a firm in the industry you want to do your winter internship in can be beneficial.
How to get College credit after a Winter internship
Many students have a question about how a winter internship will affect their college credit, and I have the answer for you.
Not every internship will get you credit, but there are some internships that could get you as many as 6 credit points. This will be determined by your college, and the decision depends on the sort of internship, the requirements for your major, and if you've already had credit for another internship.
The smartest thing to do is ask your colleagues what the requirements are for an internship that will earn you credit, then you can take this information into account once you go looking for a winter internship.[5]
How to prepare for your internship
You've succeeded and managed to land a winter internship, now it's time to prepare yourself for this experience.
Firstly, you want to be up to date on all the information about the field in that you will be doing your internship in. You will need to search the internet, and read field literature and trade magazines. This will impress the people you're going to be working with.
Another thing you might consider is finding a mentor for your winter internship, this will make you feel a lot more secure during the internship itself, and they might give you tips and advice. A lot of people would be honored to mentor you during your internship, so don't be shy and just ask.
If you've gone through all these steps, then your winter internship can't be anything but a great success that is going to benefit your major and your job chances later on.
Here is a list of online resources that offer more in-depth information:
Goabroad.com
Gooverseas.com
Wayup.com
Handshake.com
Internships.com
Glassdoor.com
Indeed.com
Scholarships for Winter Internship Abroad:
A great way of lessening the cost of an internship is to acquire a scholarship or grant. Your college or university will usually have a range of possible scholarships, and you should contact your Admissions Coordinator for details. These are likely to be competitive, and you will need to have excellent credentials to qualify. However, there is nothing to lose by enquiring. Here are a list of scholarship search engines, and potential scholarships to consider:
Winter internship Scholarship Search engines:
Fastweb
Bigfuture
Scholarship.com
Student Aid Search
Winter Internship Scholarships:
AIFS Abroad Scholarship
Asian Cultural Council
Boren Scholarship
Freeman Asia
Fund for Education Abroad
Fulbright Scholarship
Gilman Scholarship
Go Overseas Study Abroad Scholarships
Hispanic Scholarship Fund
IIE Study Abroad Funding
Rotary International
US Department of Education
Student Aid on the Web
The Student Guide to Financial Aid
Crowd Funding for your internship abroad:
Fund My Travel
Go Fund Me
Indiegogo
Winter internships are great for developing your international career and we recommend all young graduates to try it at least once. Check out more guides on finding the right internships abroad