Internship programs are a powerful tool for companies looking to keep growing and innovating all the time. Interns bring new perspectives and new ideas to your team, and the outcome is outstanding. However, designing and implementing an internship program can be tough with many moving parts and also require some level of professionalism. An organization looking to thrive on great internship programs might as well need full-time staff.
One piece of advice and the best solution is to Outsource this process for Internship Placement Agencies. They are specialists in Planning, Delivering, and implementing Internship Programs in China. This little tip can save you a lot of time and money. Do you know that it cost you nothing to outsource this service to agencies? You read me right, it costs nothing!
You are also guaranteed the best and most hard-working students and graduates for your organization, handpicked from top universities around the world. They will take care of all the difficult tasks and scale up for smooth placement of interns. Basically, the internship placement agency will be the intermediary between employers and interns.
Why may companies need to Work with Internship Placement Agencies?
Using the services of an Internship Placement Agency is just one way to recruit interns, and there are equally efficient options. You can use social media, university career centers or hosting your internship program as alternatives. However, using placement agencies is pointed out to be one of the most effective ways to get the best interns. The agencies have a recruitment and training process optimized over years and years of working with different companies and hundreds of universities. Here are some reasons why you may need a placement agency:
The Agency taking off your stress handles program design and implementation;
Internship Placement Agencies bring onboard experience, knowledge and resource base that are very useful to make quick decisions and avoiding mistakes – they take care of the complex Chinese Visa requirements;
Training and orientation –prepare interns to deliver, you may always call on them if there is a mismatch;
Agencies provide cultural lessons such that students are prepared for the new environment;
Keep the students in check. They also monitor these students;
Provide them mentoring and career coaching – very essential to improving their professional ethics before starting work;
Will cost you nothing – it's free. Agencies do not charge anything for the services they render you! It's a no-brainer;
Free your Human Resources staff to other tasks;
Contracts and evaluation documents will be written for your approval;
You gain extensive access to University databases and a broader range of University Career Center;
Extra Campus Branding at no cost.
Worldwide Internships points out that guaranteeing a position in a company , assisting with essential paperwork (such as visa and insurance), mentoring, performing reviews and referees as the main advantages for students to use an Internship Placement Agency. It is therefore not wrong to put it that Agencies understand the need of students and Graduates therefore able to satisfy them. There is a fine list of  What Keeps Interns Motivated and Working Hard.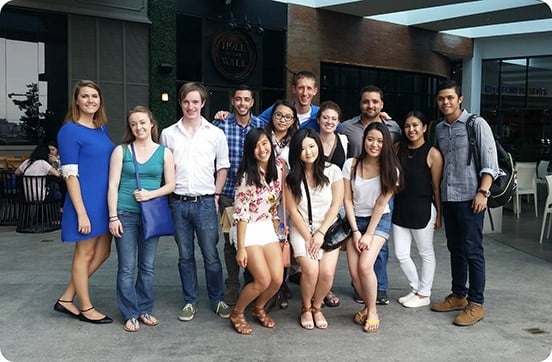 What makes the right Internship Placement agency?
When it comes to choosing the right agency you need to be careful and cautious. There are a lot of placement agencies, but not everyone is professional and deliver a quality service. Take some time to consider who do you want to work. These are some questions you may ask yourself when considering work with an agency:
How organized are they?
Review their recruitment process. Is it standard?
How do they screen these interns? Is it according to their ability to pay for their services only?
Do they provide you with after-placement support?
Which universities do they partner?
Which companies work with them?
Are their staff well vexed in the subject areas? Do they have to mentor and coaching as well as Cultural training for their interns?
How does CIP engage your company?
Over the years our Platform (China Internship Placements or CIP) carefully selected International Young Graduates and College Students for befitting internship placement for companies in China. We place highly motivated, critical thinking and hungry- for-experience interns who can lead corporate revolutions and are team players. CIP's China Internship Program participants are noted industry-wide for being the best.
Once you join our network of Companies (for free), you will have access to our excellent and qualify interns' database of about 10,000 applicants. Our process has the following 6 steps:
Assessment & Consultation – Diversity is ideal for every The process of hiring interns begins with us setting up a meeting with your organization to understand your expectations and goals. We will conduct an Intern-Need-Assessment.
The Matching Process – After identifying the intern roles, we work with our partner university career centers and use our extensive network to generate intern applications. We will create profiles for them, and you are called upon to review and select.
Final Interview and Decision – If your company is interested in any of the candidates, we process with arranging an interview through Skype or telephone. The key to a successful internship program is understanding their expectations.
Logistics – After selecting the right candidates, we process to handle the logistic preparations regarding visa, accommodation, and orientation. This puts interns in the right state of mind to deliver their best away from home.
Arrival and Hosting – Welcome the Intern to your team with the right set of training as established by the Training Schedule. They are more than happy to contribute meaningfully. They are mentored on the Job to deliver. Cross your fingers and watch blow performance appraisal scores.
Assessment and Feedback – We operate in a loop, and we look forward to your feedback about these interns as well as about the entire process. We use these recommendations to tailor recruitment in the future and train our staff on contingency plans. You own the process.
Conclusion
So as you can see, we deal with the details of matching, recruiting and handling visa issues, so you concentrate on the core of your business. It will cost nothing to your budget, and you will have access to qualified and motivated students. If you are interested in joining our wide network, you only need to contact our team via [email protected] or click here to fill the form on our website.
We also prepared a step by step guide to get you even more into this topic and help you build the perfect internship program. After going through it, you should be able to:
Understand the importance of hiring interns and if you need them on your team;
Know when you need an intern and whether you are ready for it;
Design and develop internship programs appealing to International interns;
Understand and conduct a recruitment process;
Measure interns' performance;
Deal with contract and visa issues;
Avoid common mistakes that could ruin your program.