Complete Guide to Find an Internship in China
Find an Internship in China! Taking an internship Program in China is thrilling, fun, and exciting but it also takes a lot of hard work and preparation. It could take the nature of Paid or unpaid internship, Free or even require program fees if you want to use the services of an agency. This is very doable especially if you know what you're doing and when you have a good plan.
Your China internship will be a lot better when you take your time to prepare and arrange everything well in time, it will also decrease the stress levels that arranging your Internship Abroad China can cause. Thus, I've got a guide to help you out.
It took me hours of sleepless nights and coffee to get this detailed content ready with so uch love. Its still undergoing review but Hey Enjoy it!
Internships have evolved to become the best possible approach to gaining experience, used by students and young graduates to begin their dream careers.
Most reasons why internships still appeal to young people is first of all to better their profile and prepare a profile that HR Managers are aiming to hire. On the other side also, Internships are means to bridging the gap between theoretical knowledge and the ultimate real business practice.
China has become an excellent destination for internships because of the unique advantages accruing to it. Apart from experience, interns get to explore a unique economy, immerse into the culture and also network into the Chinas multinational companies. Most companies value the China experience than most destinations as they view this as courage, independence and above all, mental curiosity. After taking an internship in China, you gain exposure to an economy that most employees are struggling to understand.
"to many young people, a China Internship is a great opportunity to self develop but find it difficult understand the entire process, what to expect and the requirements"
What you will get from this guide
Resources to find an internship
recommended services for anything you want (flight, airport pickup, accommodation, etc.)
Why Intern in China
How to find Free internships in China
Links to top Internship in China & Best internship Providers
What times can you intern in China and what to expect
The new face of internships
Selecting an ideal Sector to intern in China
Choosing the right platform
Size of companies as a decision factor
Important Apps
Visa For your internship in China
Best Cities for an internship in China
Do's and don'ts for foreign interns in China
Making your internship Fun
Surviving in China
Questions we will be answering to Find an Internship in China
How do I find an internship in China?
Why do an internship in China?
Why is China the best destination for an internship Abroad?
Can I get a free internship in China?
What is the right visa for an internship in China?
What is the best cities to find an internship in China?
Are Internships in China Paid?
What are the best industries to find an internship in China?
Why should I use an agency to find an internship in China? Is it worth it?
Checklists for a Good Internship Program-
Creating a good Internship Program that takes a lot of effort, energy, and resources to perfect. Companies are motivated to invest in this venture because they also benefit from your presence. To get the best out of an internship, the program should have necessities relevant to your experience nurturing, personal development, and a sense of belonging. Ask the following questions when in doubt
Will I be mentored on the Job?
Is the program well structured with Job descriptions?
What does the company expect from you?
Are there any learning outcomes?
How often do I meet my supervisor?
Is it competitive enough?
Any alumni reviews and videos to watch?
These will not entirely exhaust the appropriate due diligence but is a stepping stone. That's why you need to start your internship planning as early enough.
Why intern in China? The advantages it brings to international students
You may be wondering why out of all the internships abroad, or even all the Asia internships you should pick an internship in China. There are a couple of reasons why China has become the single most popular destination for internships.
The first reason to find an internship in China is that China offers you many opportunities to experience the benefits of Asia internships. It has become almost a Cliché and no more a secret that most Young Graduates and University students want to intern in China because of the exponential growth. China's economy is booming, which also means that having this China internship on your resume will impress potential future employers. Doing an internship Program in China opens so many doors for you. It will improve your resume, but it will also teach you new skills that you would never be able to learn anywhere else.
Networking and Personal Growth! On top of gaining knowledge and experience comes the fact that you'll have the ability to build up your network and develop your understanding of International Opportunities. Building your network in any given situation will improve your future job chances, but it's quite an asset to have a network in China. Your China summer internship or Industrial Placements and the network it creates might land you a job opportunity in the future since China's influence is only growing.
It is a Paid Internship too! China is especially a good place for your paid internships; you'll be able to see the beautiful country and experience the ancient and modern culture up-close. Visiting China is a unique experience that you won't be able to recreate anywhere else, which is why you shouldn't skip this opportunity.
An experience the Companies need! Interning in China will expose you to a wealth of knowledge that the Multinational Organizations need. As an intern puts it, "a China internship puts you ahead of your employer". Most Companies do not know what happens in China, the market insights and even how to take advantage of the growing consumer power. As an intern, you will learn about market entry strategy, the cultural nuances that every company should be aware of and on top of all, understand the micro policies. If you master these areas of your industry, you just became a China expert!
A different Culture and whole New World. Oh, yea! Empty your heard, come with a new heart and stay open-minded to enjoy China. Life in China could have two impacts, humble you for life or you hate it forever. However, what makes you think that your culture is superior? As the world gets over globalized, we all become global citizens and cultural empathy is ideal for harmony.
There are several reasons to intern in China, and you can check these two articles as written by Jessica Suotmaa, a seasoned writer, from Finland with a Chinese husband.
Myths and facts about internship Abroad in China
Everyone has their prejudices when it comes to the interning in China for foreigners, but the question is how many of these are true. This is exactly what I'll be going through right now while I bust some myths.
A very common myth is that interns get to do nothing but answer the phone and get coffee, but this is not the case for most interns. During your China summer internship, you are almost certain to get some more interesting work to do, as long as you've selected a good internship program. If you do your research, this won't happen.
Another popular myth that is often believed is that only rich kids will be able to do internships, especially when we're talking about free Internships in China. Luckily this is anything but true, when we look at the data, then this shows that the interns are almost equally distributed among the different income classes. In other words, anyone can take an internship, also the free internships in China are for everyone.
Sometimes it might feel like each student is going on paid internships abroad and that you won't stand out by doing it, the opposite is actually true. 90% of American college students never travel abroad for their studies while they're at college, so you are definitely special if you belong to the 10% that do travel abroad.
Chinese are too proud of their Country. One useful fact to know when in China is that you should refuse gifts and compliments if you want to be polite. In your home country this will probably be considered rude, but in China, it's better to show humbleness by refusing them.
What is considered luck and Bad luck! When you think of an unlucky number then I am certain the number 13 pops in your head, but in China 4 is considered the unluckiest number and they take this very seriously. The word for 4 sounds a a lot like word for death, and this causes many buildings to skip the 4th floor, and sometimes even all floors with the number 4 in it like 14 and 40-49.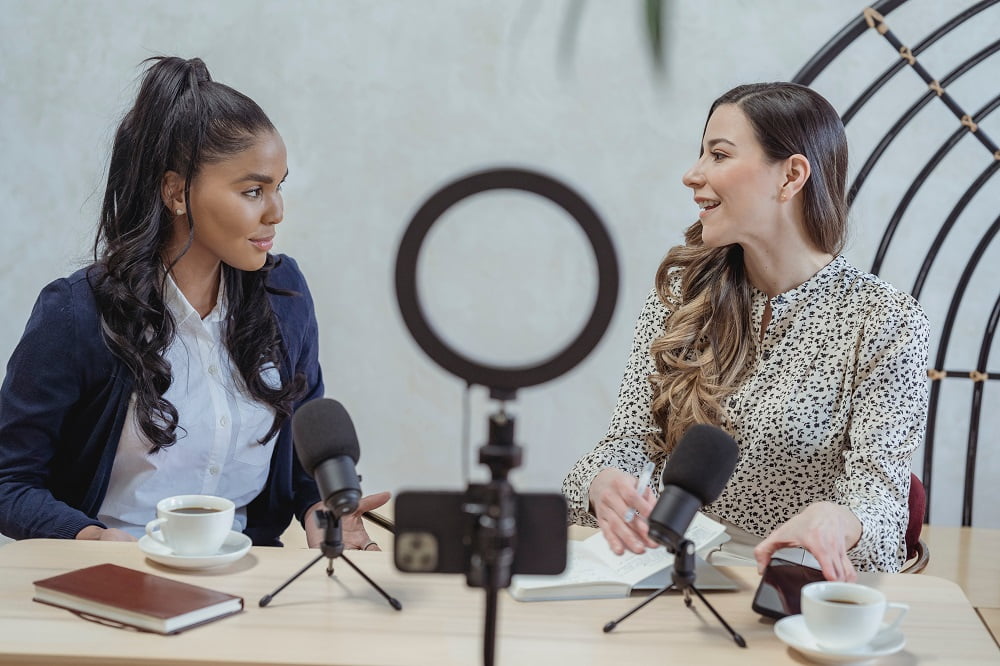 Best Sectors to Find an Internship in China
China's dynamic economy offers a plethora of internship opportunities in various sectors. Here are some of the most promising industries:
For a more detailed breakdown, refer to this publication on China's booming industries.
Best times to find an internship in China and when to start the Application
You may think that there are still years, months and weeks to the start of your China Internship Program so you are hesitant to get started. If there is any advice I can give out of my 10 years' experience placing interns, last minute arrangements lead to anxiety
Summer Internships in China normally starts around late May till September every year. Huge multinational companies open summer applications from October It is best to begin summer placements around December and latest preparation date. The summer internships are very unique and an opportunity to explore
Winter internships hosted in Beijing, Shanghai, and Shenzhen is at the heart of Chinese culture. Chinese New Year festival is celebrated around February. Applicants looking for Winter Internships should start submissions around September
Spring and Fall internships though not as popular as above, preparations are ideal and we always advise students and graduates looking for internship jobs to begin at least 3 months ahead.
| | |
| --- | --- |
| Desired Internship Start Month | When You Should Start the Process |
| September ———————— | January to May (Same Year) |
| January —————————– | September (Previous Year) |
| Summer – June ——————- | January (Same Year) |
| September (industrial Placements- 1 Year Internships)————– | January to May (Same Year) |
Intern and Learn Chinese Language: A Great Combination – using one bullet to kill two birds
One great way to use the time you have left over during your Shanghai Internship or Beijing Internship is learning the Chinese language. And yes you do want to put your time towards learning Chinese, for numerous reasons. Some of these reasons I've partially mentioned, the fact that China is a rising economic power for example. As China gains more ground in the business world it will become increasingly important to speak Chinese for your career.
On top of this, it's simply fun to learn Chinese. It keeps your mind active and it broadens your horizon. All of us know that it's an asset to know different languages, we don't learn foreign languages in school just because it's fun, although that is also true.
So, if this speaks to you, then I would advise you to find a way to combine your internship abroad China with taking language classes. You could use the weekends or the evenings for this, most language schools that you'll encounter will be able to work with your schedule.
How to find an internship in China
Now you sort of know why you don't want to skip out on your China internship, it's time to start the search and there are a couple of steps that you need to take.
First things first, you'll want to clean up your CV. This means that you have to edit it and make sure that it is up-to-date. Make sure that all your work experience and all your educational achievements are registered on your CV. After this, you want to edit your CV in such a way that it fits the Chinese standard since CV's are created differently in each country. I won't go into detail so you want to check out how to china proof your resume if you want to learn more about editing your CV to meet your Chinese internship.
After having your CV ready you are prepared to apply to the internship, which means that you need to send the CV along with the letter that you'll write in which you aim to convince the company that you are the right candidate for their internship.
Hopefully, you've done well, then now you have the chance to attend the interview that you have hopefully been invited to. This is your chance to make a good impression on the people that will be deciding whether you'll get into the internship or not, so make sure that you come prepared and that you look representable. People form their first impression of you in the first few seconds that they see you.
If you successfully rounded off the interview and have signed an internship offer from your host Company, then you need to apply for a visa. When you're traveling to China it's a good idea to do this well in advance since China is often very careful with giving out visa's so it can a long time before you receive this visa.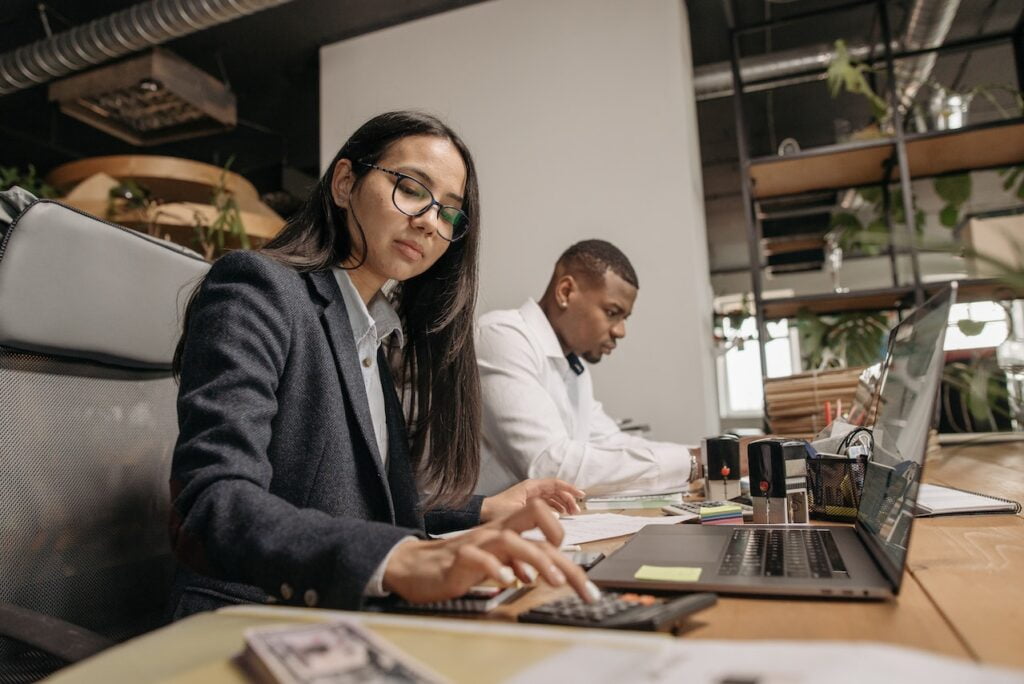 The process to Find an Internship in China
The Internship Placement process for China Internship Program is well detailed to ensure your expectations are properly channeled into the Internship arrangement. Always take note that delays could happen at any stage, whether from the visa side, placement or arrival so make room for 2 weeks to recover any problem The list below is what CIP's clients go through.
Read Reviews, conduct Research and remain informed
Decide when to start and Submit an Application directly to the host company or Placement agency
Schedule Video Interview(s) with a CIP Program Advisor and Placement Directors [1-2 weeks]
Receive Internship Offers after [4-5 weeks] There may be delays due to complex HR procedures.
Select and accept at least one offer or company [1-2 weeks]
Communicate with the HR department of the chosen company, clarifying any questions and expectations [2 weeks]
Guaranteed official placement [2 weeks]
Receive generated visa documents [1 week]
Obtain visa from Chinese embassy [2 weeks]
Attend CIP's Online Orientation via Skype
Arrive in China
How to Find Free Internships in China
Going on an internship in China will probably be a lot of fun, but it can also be expensive when you need to pay an internship Program Provider to fix you a suitable intern job. This is why you probably want to secure a free internship Program in China, and I have some tips for this. Cost should not stop! There are several ways to find an internship in China without spending much.
One big tip is finding your internship on your own without an organization that helps you, because these organizations will always need to make money, and you will be the one paying them. It costs a little more effort to find the internship without any help but it is possible so I urge you to try it. Visit this website for more information
Another tip is to see if your school offers any scholarships for internship abroad, cause this will save you so much money. You might not even be aware of this but there are a lot of universities that will want to offer you a scholarship when you do an internship in China, so I would advise you to talk to your counselor and see what the options are.
You must understand that an internship can never be completely free, there will always be costs involved. When you're doing an internship in China then this means that you'll need to live in China, and you will also have to get there. You will always have a certain amount of living expenses that you need to pay for, but when you live on your own then the chances are that you would also have to pay these if you were at home.
How to fund your internship in China [Money Matters]
I've already mentioned that your internship will never be completely free, but there are ways that you can make the money that you'll need to pay for the living expenses and this should be part of the process to find an internship in china
The first way is one I already mentioned, which is applying for a scholarship. There are schools and other organizations that offer scholarships for students that want to do an internship abroad, so you should definitely look deeper into that.
Another way to fund your scholarship to China is by getting a loan from a close friend or a family member. When you make your parents aware of the fact that this internship could land you an amazing job one day then I am almost certain they are willing to contribute to this as long as they have the resources to do so.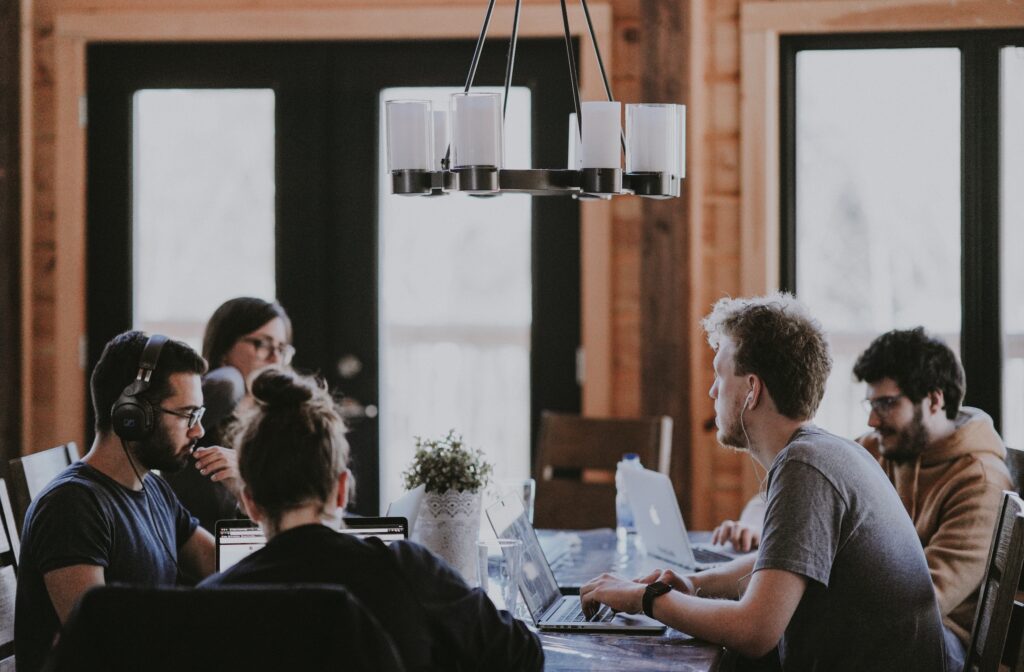 Internship scholarships
I can understand that it can be a little bit difficult to find a scholarship for your internship to China when you have no idea where to start looking, therefore I will go into a bit deeper so you know where you can find a scholarship for your internship.
The first place where you want to look is your own school, some universities have their own programs for internships abroad and are willing to pay for your internship. They probably want to put their school on the map and it provides them with well-cultured students. Even when your own school doesn't offer internship scholarships, they can direct you to a place where you can find internship scholarships.
Then you also have certain fellowship programs that send a number of students abroad. These fellowship programs can be quite competitive so it's important that you work hard to show them that you deserve to do an internship abroad. One such fellowship you can take a look at is the Luce scholarship program that sends various students to Asia.
Another option would be to study abroad, which is often paid for by your university, while you take a part-time internship. This way you can do an internship while you aren't missing anything from your study, so it's double efficient. You might want to take a look at China Study Abroad where they offer these combinations.
Scholarships search engines:
Scholarships some Interns have used in the past:
Student Loans: Loan Options
Crowdfunding
Online crowdfunding platforms have helped raise billions of dollars around the world. Working with a crowdfunding platform is a great way to receive financial support for an internship abroad. Tell your family and community, then they can easily contribute money to your cause.
Want Fully Paid Internships in China? You can get it
Internships usually don't pay anything, or they pay very little. But this doesn't mean that there aren't any internships that offer a decent pay, because they exist. It depends on the sector that you want an internship in. Some sectors never pay while other sectors often have well-paying internships.
The sectors that don't pay well are the law and finance sectors. These sectors often have internships where you don't pay anything, it's highly unlikely that you'll find a paid internship within these sectors.
Sectors that have a lot more fully-paid internships are the sectors of marketing, international trade and architecture. If you want to find a fully-paid internship then this is the place where you need to look. These are the sectors where you have the best chances of finding a fully paid internship.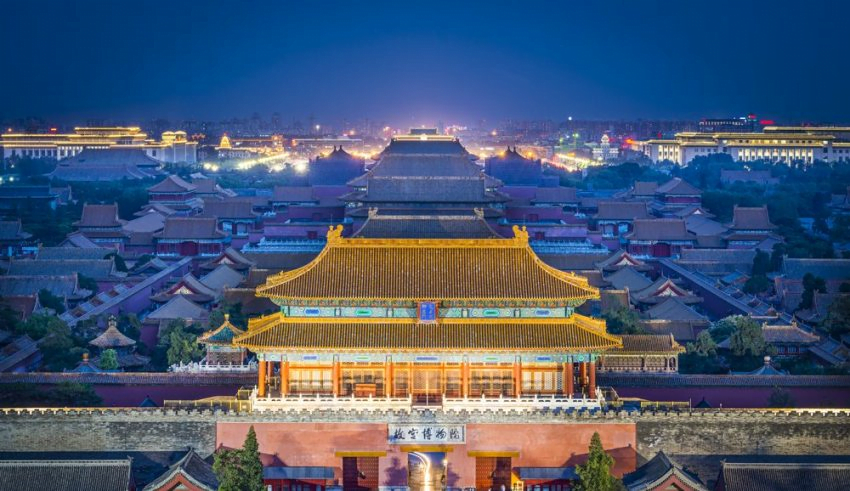 Best China Internship Cities
Doing an internship in China is amazing, but there are a couple of Chinese cities that offer their own unique features which make them extra amazing to do your internship at. So let me list these cities.
The first Shanghai Internship, which is an obvious one. Shanghai is the financial capital of China and it's one of the most modern cities in China. Shanghai has been colonized by a lot of European countries so you a lot of European influences in China, which makes it a unique city to visit. If you don't want to big of a culture shock, then Internship in Shanghai will be ideal including other top cities will be considering including Beijing.
Internship in Beijing! Beijing is the capital of China, and this is where you come to truly experience the culture and history of China. The atmosphere is a lot more formal in Beijing than in Shanghai, so that is something you have to take into consideration, but when you want to experience the Chinese culture then this is where you need to be.
Now, we'll come to the cities that you may not have heard of and the first one is Shenzhen. This was actually the first special zone where foreign trade was allowed to take place, so it marks a special part in China's history. It's a city that is growing very fast and a lot of Cantonese people live in this city. It's a city that offers a lot of beautiful parks
Then we have Guangzhou, which is known for International Trade and factory of the world. You will find a lot of internships in trade in this city. On top of this, it is a city that is a lot more laid-back than Shanghai for example. It's also a very safe city when you compare this to other big cities in China, so you might want to go here if you worry about this.
The next city we'll mention is Qingdao, which is smaller and quieter city than the other cities I mentioned. Qingdao is also a little less modern, which could be an annoyance when you don't want this. Living in Qingdao can give you a very at-home feeling though, with a real small-town experience.
Finally, there is Hangzhou, which is known to be a very beautiful city, and it has been for a long time. There is Chinese saying that goes under the heaven there are Suzhou and Hangzhou, which means that Hangzhou is a gorgeous city. The city is not as crowded as bigger cities, but the traffic tends to be horrible.
Exciting Sectors for China Internship
There are pretty fantastic Internship sectors to select because of the unique opportunities that accrue to it. Sectors such as Engineering, IT, Marketing, International Trade, and Entrepreneurship are best for internships in China. The benefits are great and you cannot avoid it.
It's possible that you already know exactly what kind of internship you want to do and in which sector you want to do it, but when this is not the case then I have some sectors that are very good for doing internships in.
The first sector is marketing, which is also a sector in which you'll be able to find fully-paid internships. There is a lot of different work within the marketing sector, so you might be able to try out a lot of different job types. Social media is a big part of the marketing sector, but you also have jobs that work with branding, public relations, organizing events or community Management. Marketing internships are ideal in China because it comes with an extra package which you may not learn anywhere in the world. Apart from the mainstream Social media, you know in your country, China has its own social methods of marketing. Understanding these concepts and applying them to your existing arsenal makes you a great asset to the marketing industry.
Another exciting sector is the engineering sector, which is perfect if you love anything technical. You have various kinds of engineers and of engineering companies. There are mechanical engineers, chemical engineers, electronic engineers and automation engineers. Perhaps you're studying something that looks like these things and you choose for such an internship, but perhaps you just want to do something that sounds fun.
Anyone who loves working with technology and computers as well off doing an IT internship, of which there are enough. IT encompasses areas like artificial intelligence, big data, and cryptocurrencies.
Hospitality is a sector that you can do an internship in when you absolutely love working with people and you love to provide service. Such an internship can be a really fun experience since you'll see a lot of things during your shifts. These hotels provide 3x meals, Accommodation and other perks which makes it the cheapest of all internships. You may work with noble hotels like Marriot, Pullman, Crowne Plaza, Hilton, and Sheraton
Finance and accounting is a sector that is very big in the city of Shanghai, you will find plenty of internships in this department there. You have to be aware that these internships are almost often unpaid, but they can be fun though.
I won't be going into depth regarding all the exciting sectors, but some other ones that are worth mentioning are logistics, legal partnerships, international development, international trade and business consulting
Why you may consider going to China through an agency;
why it is important to find an internship agency
Having an internship agency that arranges the internship for you can make finding the internship and going to do it a lot easier, which will give you more space to enjoy it.
The first reason you should have an internship agency is that they will be able to support you all the way through the internship. You will have your own contact person who will continually be there for you and who will be able to help you with every step of the process.
Things can go wrong! You may arrive at your host company and it is not exactly what you wanted. It could also happen that you may run into trouble with your company and you need someone with a good relationship with a senior executive to bail you out. If you are going through an internship provider, these are typical issues they can settle easily
Cultural Immersion and Support: It is true that avid travelers can survive any situation but its also important to be guided through the entire process. From arrival, settlement, airport pickups you will need people you can count on. Imagine being stranded after arriving tired, it will ruin your experience. Peace of mind and lower anxiety is needed for the first few days. Agencies also support you through the process of cultural immersion by organizing social, networking and city trips to places of interest
Finally, you will have the insurance of being placed for an internship. If you have to arrange things on your own then there always is the chance that you won't get the internship and you can't travel to China. An internship agency can offer this security and guarantee your placement.
Top 7 Internship Agencies for Your Summer Internship in China
Below we've listed the 7 best internship agencies when you want to find an internship I China, be sure to check these out. They have been around for years and have had so much exposure to International Student Community. Most of them have relationships with Universities
Hu-tong Chinese Language School
15 Big Companies offering Internships
Nothing is cooler than getting the chance to do your internship at a really big international company, which is why I've made a selection of 15 big companies that offer great International internships which you can join in China or abroad.
Selecting a good Agency
There are plenty of internship agencies out there and this can make it hard to find a good one. So I have a summarized list of the most important questions you have to ask when looking for your agency. Check out a list of fully blown list of due diligence and what factors to consider when selecting an agency
How long has the agency been around?
Will they provide you with the right visa? (It shouldn't be a tourist or a business visa)
Do they have alumni and references?
How do they place their interns?
Do you get an interview with your supervisor before you choose him
Is staff form the agency present at the internship
Is placement guaranteed?
What are the health and safety protocols?
What is included in the price?
Is housing included in the price?
Is there an alumni network?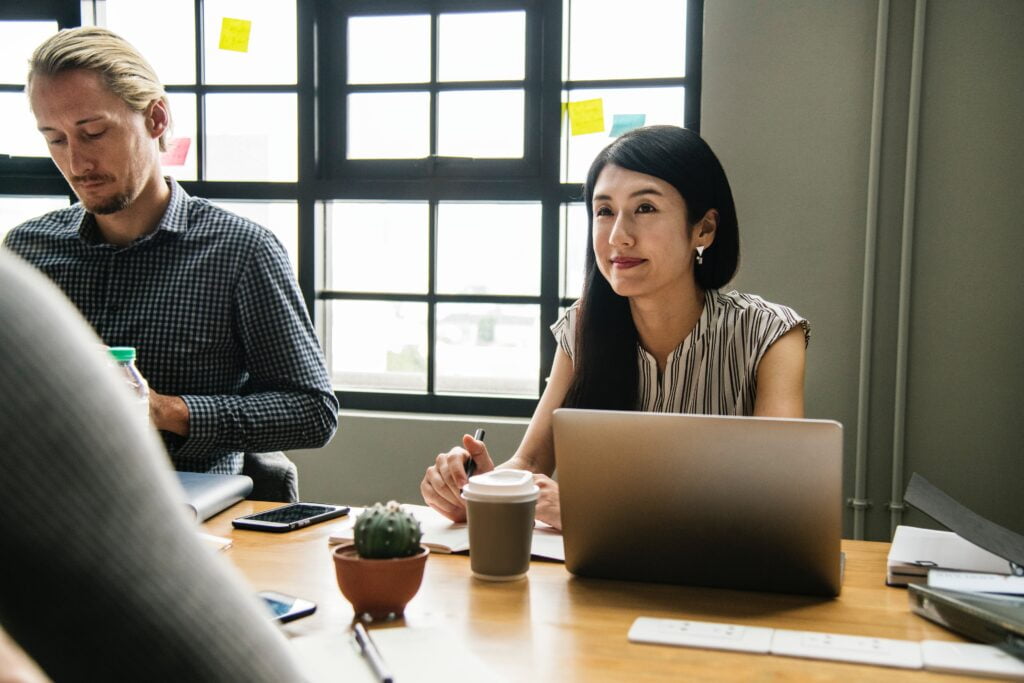 What is the best Visa for Internship in China?
The best visa for your internship is an X-visa or the Student visa, which is a visa that requires you to have registered residency. It is also known as the X2-visa and it is different from the X1- or F-visa which is also for students. S-visas are an option when you will be working at a very high-tech company that is allowed to give off these visas. Generally, you are always okay with an X2-visa and most companies prefer this visa.
The Right Visa for Internships in China
The Chinese visa system offers various options tailored to specific purposes of visitation. These visas serve as gateways for foreign citizens to engage in diverse activities within China:
F Visa: This visa category is designated for foreign citizens invited to China for a range of purposes including visits, research, lectures, business ventures, and cultural exchanges. It encompasses fields such as science, technology, and culture. The duration of stay is limited to a maximum of six months.
M Visa: Designed for individuals engaging in commercial and trade activities in China, the M Visa facilitates smooth entry for those involved in business transactions and trade endeavors.
L Visa (Tourist): Strictly reserved for tourism purposes, the L Visa is not suitable for internships or any form of professional engagement. Its primary function is to cater to tourists exploring the rich cultural and natural landscapes of China.
X Visa (Student): Especially for prolonged periods of stay, the X Visa is the most appropriate choice for those seeking internships in China. It is typically issued to foreign students pursuing education in the country and can be extended to accommodate internship opportunities.
S Visa: Reserved for internships in specific high-tech zones, the S Visa offers a streamlined process for foreign individuals looking to gain valuable experience in advanced technological environments.
Here is a detailed comparison of different visa types for individuals seeking opportunities in China:
| Visa Type | Compensation | Duration | Eligibility | Best Suited For |
| --- | --- | --- | --- | --- |
| Internship | X1, X2, or S | Sometimes paid | Usually a few months | Students can intern |
| | | | | Students wanting professional experience |
| Work-Study | X1 or X2 | Paid (per local | No more than 1 year | Students can work-study |
| | | minimum wage) | | Students wanting extra income |
| Full-time Job | Z | Paid (contracted | According to work contract | Non-students |
| | | salary) | | Non-students seeking full-time employment |
Internship and work visa comparisons
Internship (X1, X2, or S):
Compensation: May or may not be paid, depending on the arrangement with the employer.
Duration: Typically spans a few months, providing students with valuable professional experience.
Eligibility: Open to students looking to gain practical exposure in their field of study.
Best Suited For: Students who wish to complement their academic knowledge with hands-on experience.
Work-Study (X1 or X2):
Compensation: Paid according to the local minimum wage, offering students an opportunity to earn while they study.
Duration: Limited to no more than one year, allowing students to balance work and studies effectively.
Eligibility: Available to students who wish to engage in part-time work alongside their academic pursuits.
Best Suited For: Students seeking to supplement their income and gain work experience in parallel with their studies.
Full-time Job (Z):
Compensation: Paid according to the contracted salary, offering a stable income for non-students.
Duration: Determined by the terms of the work contract, providing long-term employment prospects.
Eligibility: Open to non-students looking for full-time employment opportunities in China.
Best Suited For: Non-students seeking stable, full-time employment in their chosen field.
Choosing the right visa type depends on your specific goals and circumstances. Whether you're a student seeking valuable internship experience, looking to balance work and study, or a non-student seeking full-time employment, there's a suitable visa option for every individual aspiring to work or study in China.
Dos and Don'ts for Foreign interns in China
No drugs
Respect the local culture
Workplace ethics
Don't Drive or ride Fuel powered motorbikes without a license
Don't get involved in street fights
Do not overstay your visa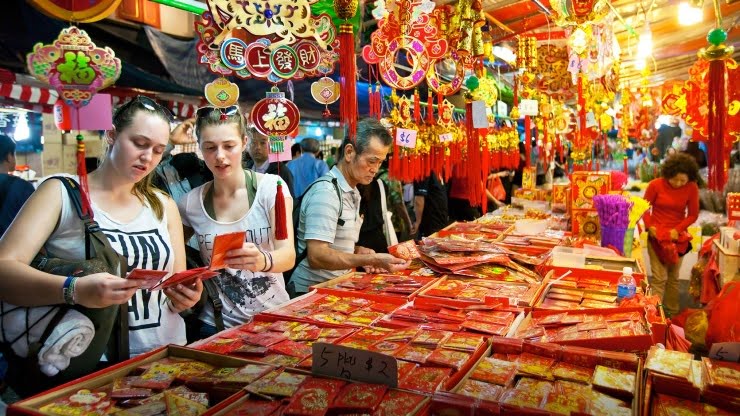 How Much Do Interns Earn in China?
Internship stipends in China vary widely based on factors like industry, company size, and location. On average, interns can expect to earn between 3,000 to 8,000 RMB per month. Some internships may also offer additional benefits like accommodation or transportation allowances. For more detailed statistics, refer to this source on intern salaries in China.
Is It Legal to Get Paid as an Intern in China?
Yes, it is legal to receive compensation as an intern in China. Chinese labor laws require employers to provide interns with a stipend that covers basic living expenses. For a comprehensive understanding of labor regulations, consult China's labor laws.
How Can I Make My Internship Legal in China?
Ensuring the legality of your internship involves several steps:
Obtain the Appropriate Visa: Secure either the X2 Student Visa or the M Visa for business and trade activities.
Formal Internship Agreement: Sign a formal agreement with your employer outlining the terms and conditions of your internship.
Familiarize Yourself with Your Rights and Responsibilities: Understand your legal rights and responsibilities as an intern in China. This includes working hours, breaks, and any additional benefits provided by the company.
Is It Better to Intern, Work-Study, or Have a Full-Time Job in China?
The choice between interning, engaging in a work-study program, or pursuing full-time employment depends on your goals and circumstances. Here's a brief overview:
Internship: Ideal for gaining industry-specific experience and expanding your professional network. Internships provide valuable insights into the Chinese work culture.
Work-Study Program: Offers a balance between academics and practical experience. This option allows you to study while working part-time, providing a holistic learning experience.
Full-Time Job: Suitable for individuals seeking long-term career opportunities in China. This option provides stability and the chance to immerse yourself in the local work culture.
Building Relationships and Guanxi to Find Internships
Networking is pivotal in China's professional landscape. Engaging with local communities, both online and offline, can significantly increase your chances of finding internship opportunities. Platforms like LinkedIn, professional forums, and expat groups are excellent resources for connecting with potential employers. For more tips on building relationships in China, refer to this networking guide for international students.
How to Convert Your China Internship into a fulltime Job
Here are the key points to transition from an internship to a full-time role in China:
Proactivity is Key: Take initiative, show enthusiasm, and be willing to take on new challenges during your internship.
Build Strong Relationships: Network with colleagues and mentors, and seek guidance on company culture and industry trends.
Deliver Quality Work: Consistently produce high-quality work to showcase your skills and dedication.
Highlight Achievements: Keep track of your accomplishments to demonstrate your impact.
Seek Feedback: Request constructive feedback to improve and show commitment to growth.
Express Interest: Initiate conversations about transitioning to a full-time role, emphasizing your commitment to the company.
Utilize Your Network: Seek advice and guidance from mentors or colleagues who have successfully transitioned within the company.
Monitor Job Openings: Keep an eye on internal job listings as many companies in China prefer internal hires.
Embrace Chinese Work Culture: Understand and respect Chinese work culture, including hierarchy, teamwork, and communication styles.
Highlight Language Skills: If you've learned Mandarin, emphasize it as a valuable asset.
Demonstrate Long-Term Commitment: Communicate your interest in growing with the company in the long run.
By following these steps, you'll position yourself as a valuable asset to any company in China and increase your chances of securing a full-time role after your internship. Here is aguide to find a fulltime job with your China internship
What If I Am Not in China?
If you're not currently in China, there are still avenues to explore:
Remote Internships: Consider virtual internships that allow you to work for a Chinese company from your home country.
International Internship Programs: Many universities and organizations offer programs that facilitate international internships, including those in China. Explore websites like Oriental Career GoAbroad and Internships.com for opportunities.
How to Register for Your China Internship
After securing an internship, your employer will guide you through the process of registering with the local authorities. They will assist you in obtaining the necessary paperwork, including a Foreigner Work Permit. For more information on registration requirements, consult China's Foreigner Work Permit guidelines.
---
Excelling in the Chinese Workplace
Adapting to the Chinese work culture is crucial for a successful internship experience. Key traits include punctuality, respect for hierarchy, effective communication, and strong teamwork skills. For more insights on thriving in a Chinese work environment, refer to these tips for succeeding in Chinese workplaces.
---
What If I Don't Get an Internship Offer?
If you don't secure an internship initially, consider alternative routes:
Volunteering: Gain relevant experience while contributing to a cause you're passionate about.
Online Courses and Certifications: Enhance your skillset and knowledge through online courses in your chosen field.
Freelancing: Explore freelance opportunities that align with your skills and interests.
Continue networking and seek guidance from university career services to increase your chances of finding an internship in the future.
---
More Tips for International Students
For additional tips on navigating life as an international student in China, refer to this comprehensive guide for international students in China. This resource covers topics such as cultural adaptation, language learning, and tips for making the most of your time in China.
China Internship Resources
Read Internship Reviews
If you want to read the stories of people who did their internship in China or who give advice about interning in China then you should check out the following blogs
Read about the Culture before Arrival
If you want to learn more about the Chinese culture to prepare yourself then you should check out the following blogs
Start Learning Mandarin Before Arrival
Perhaps you already want to start learning some Chinese, then you will need to check out the following platforms
Cheap Flight Tickets for China Internship
You will probably be flying to China, which means that you can save money on the flight when you find the right deal. This is why you need to check out these websites for flight deals
Internship Visa Information Portals
If you want to arrange your visa yourself then you will need the websites of the embassy of both China and your home country, so I have some links to embassy websites. Be sure to check out the articles about the right visa for your China internship
International Internship Resources
If you're looking for internships yourself then you will need to check out various job posting boards, and I've gathered some of the best for you
Accommodation Resources for International Students on Internship
You will also need a place to sleep when you're traveling to China, and if you have to arrange an Accommodation by yourself then you want to take a look at the following websites
Airport Pickup Services
You might also need a ride from the airport to where your accommodation is, and for that, you want a pickup service. You can find this on the following websites
Living and surviving in China as an Intern
Perhaps you feel a little lost in China as a foreigner or you don't know what to expect. Then these websites will help you out. There are lots of information for students and Young Graduates looking to live in China for an internship
Places to Visit as an Intern in China
If you want a little inspiration on the tourist attractions that you should definitely visit then you need to head over to the following websites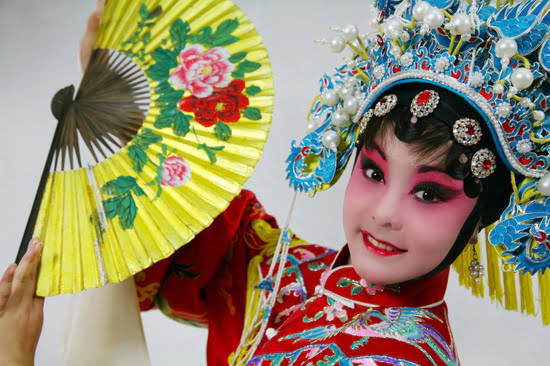 Want to Hire Tour Guides?
You might want your own tour guide while you're traveling to China, especially if you're visiting certain attractions, you can find them on the following websites.
Health Insurance for Your Internship in China
Having a good travel insurance is very important if you want to prevent anything bad from happening, so check out the following websites if you're still looking for an insurance
Apps you need to install before coming to China
Applications you need installed before coming to China
Wechat – Freeway to keep in touch with your family
Baidu Maps – FInding your way out in town
http://www.psiphon3.com/Payphon Free VPN for your Internet Needs
Didi Dache – hailing Taxis
Pleco – Translation
Metro Man – for your subway navigations
Ctrip – For booking Plane tickets and flights
What if I want to work in China?
Embarking on a career in China opens doors to a world of vibrant culture, unparalleled professional opportunities, and personal growth. In this guide, we'll navigate the intricate landscape of China's job market, drawing on years of experience and insights to equip you with the knowledge and tools you need to thrive. From understanding cultural nuances to mastering visa requirements, join us on this transformative journey towards a fulfilling career in the heart of the East. Check out these resources
Factors to consider when starting a career in China
Conclusion
*sigh* Finally, we can now call it a comprehensive guide to find an internship in China including guides and vital information to help you every step of the way. A China Internship is surely an envious achievement every young graduate will love to have on their CV. Don't be scared about China or the cost involved in coming here. If you are determined, there is surely a way out. Explore all scholarship options as well as your University Career Center Resources. Reach out to companies yourself and make a deal.
Internship Service Providers also exist to assist you with a guaranteed professional placement and they assist with basically everything you need. Don't forget to read reviews and ask questions if this is an option. While in China, keep an open mind and enjoy the new culture and environment. Don't forget to make friends.
At CIP, we also provide Internship Placements all year round, if you need any assistance or need a free consultation to find an internship in China, feel free to email us via [email protected] we will respond within 2 hours.