Find the Best Paid Marketing Internships Abroad
Marketing internships abroad are undoubtedly a differentiator and separate prepared graduates from the others. Mastering the art of marketing requires that Young graduates understand what it takes to prepare strategies to promote brands in all markets. Dr. Philip Kotler defines marketing as "the science and art of exploring, creating, and delivering value to satisfy the needs of a target market at a profit. Marketing identifies unfulfilled needs and desires. It defines, measures, and quantifies the size of the identified market and the profit potential."
If you've been studying anything related to marketing, and this is where your interest lies, then taking a marketing internship abroad might be the right step. Taking an internship abroad isn't just a fun project, so you need to prepare well, which we'll help you with.   Whether it's Sales, Public Relations Media, Digital Marketing, Events, or Branding, an International Marketing Internships present a Great Opportunity to expand beyond borders. Destinations such as Internships In China make you a real Marketer.

Types of Marketing Internships
International Sales Internships
In business, the terms Sales or Marketing are usually used interchangeably, especially in smaller companies. Apart from actually selling the product, the two typically give you a similar experience. In any business venture, the sales department deals with creating awareness for the prospective buyers, generating interest, making the sale, and retaining the customers.
For example, when doing an Internship in a sales position abroad, you can be placed at any of the four stages: Creating awareness– Deals with attracting your prospect buyers and has to do with everything before sales happen. Most Summer marketing internships present interns with tasks such as creating lists of potential workers, observing sales calls by the manager, and preparing a presentation for clients.
Generating Interest– This involves generating leads in the attraction stage by organizing, cold calling, and emailing your potential clients. Closing the sale – Doing follow-ups on clients by making visitations and assisting the sales manager in closing the deals. Retaining Customers– Work on after-sales, including getting customer feedback from existing clients and sending newsletters and mailers.
PR Internships Abroad
All Companies thrive on PR. When you are in Public relations, you need excellent communication skills and a good sense of what information is trending and how to complete multiple tasks over a shorter period. Public relations can be a handful and can gain many skills. As a PR intern, you will work around; Media tracking-look for news from various media posting on the internet and other sources. Press release and additional content: Put up stories together and other content like media releases from different channels to be released.
Having a range of different writing skills in all levels of discipline is required. You will gain knowledge of many market sectors and the emerging trends of upcoming industries. Market research- Collect information by directly getting involved with the customers in the market and using existing materials already published in the company.
International Media Internship
When pursuing a career in media, you will have several positions to choose from. The industry is quickly growing with several career paths that you can take, such as digital prints and broadcasting. A media internship requires strong communication skills and soft skills to collaborate as a team. It is beneficial for you to know at least a couple of computers, software, and application. Print involves creating value by distributing information in different mediums such as newspapers, ebooks, and the internet. Broadcasting has to do with giving information.
In a media or journalism internship, you might be assigned a team to work on the designs for the next digital poster or ebook.
Digital Marketing Internship Abroad
Digital Marketing is the new type of marketing where advertising is done using digital technologies that are not intrusive to the viewer but directs them to valuable information. It mainly happens on the internet or through other digital media like email, mobile apps, and display advertising. Creativity is critical in becoming an excellent Digital Marketer. As an intern, you will get to write press releases, features, articles, blog posts, and other social media content on various topics.
Events Management Internship
Event Management or event planning opens Career doors to numerous types of industries. The industry Increases your management and planning skills, exposing young graduates to organizations such as Nonprofits, Government entities, large corporations, and so forth.
Doing an internship in event management, you need to be proactive, multitask, and have excellent time management skills. Internship tasks may include; Event planning, Selecting Venues, Logistics Planning, and Monitoring events promotion. In addition, an event Management internship will set you apart from other graduates as you advance and understand the field.
Branding Internships
Branding marketing has to do with ensuring the quality of the product or service to customers represents their market identity. Brand marketing is essential to every business, from food to new technologies. Every product in a company must be authentic to its manufacturer, influencing customer decisions.
An intern in a Branding marketing position is responsible for developing brand campaigns, increasing customers' awareness, and communicating what the company does through posts on social media. It also may cover logo designs, coordinating other campaigns, and participating in events and fairs representing the company. Brand marketing may also require strong speaking and writing skills and knowledge of different tools and digital software like photoshop and illustrator.
Product Developments
Creativity is vital in a product development internship—much of the work involves the processes to get a new product into the market. Every product goes through a series of steps before being created, including the conceptualization, design, development and marketing, and branding of the goods or service. An intern in product development will usually work hand in hand with the product managers to develop new ideas.
When working in a  given technology industry that builds applications, you will need to ask questions like; What features and functionalities should the app have? Is the interface good enough, or can we make it more user-friendly? Customer feedback is vital in contributing to the final results of the product during Alpha testing, as well as when the final product is released. As an intern, you may be required to analyze customer feedback to find the root of the problem and provide a solution to the product's issues.
Marketing Consulting and Strategy
If you develop marketing consulting and strategy skills, be working with clients to fix their marketing strategies. It involves revising the company's current business strategies and giving recommendations based on facts to increase performance to achieve business goals. As an intern in consulting, you may be assigned to assist in planning and to give presentations, building analytical models, and gathering data through research. In addition, a management consulting internship develops aptitudes such as problem-solving, analytical, and communications skills that strengthen your research and decision-making.
Market Entry Research
Market entry refers to planning the distribution and method of delivery of goods and services to enter a niche market. In initializing the proposal of a given product, the barriers to entry must be checked and considered, including those that have to do with the cost of marketing, sales, and delivery. To be a great market entry intern, you must be a dynamic thinker and proactive problem solver. This field requires an aptitude for writing long reports about the different industries.
To excel, a good intern must update their client on important dates such as relevant exhibition dates, etc. Securing this type of marketing internship improves your research skills and will you stand out in your resume as a detail-oriented person and a professional planner. You will likely gain country and industry-specific skills when looking for a paid marketing internship abroad.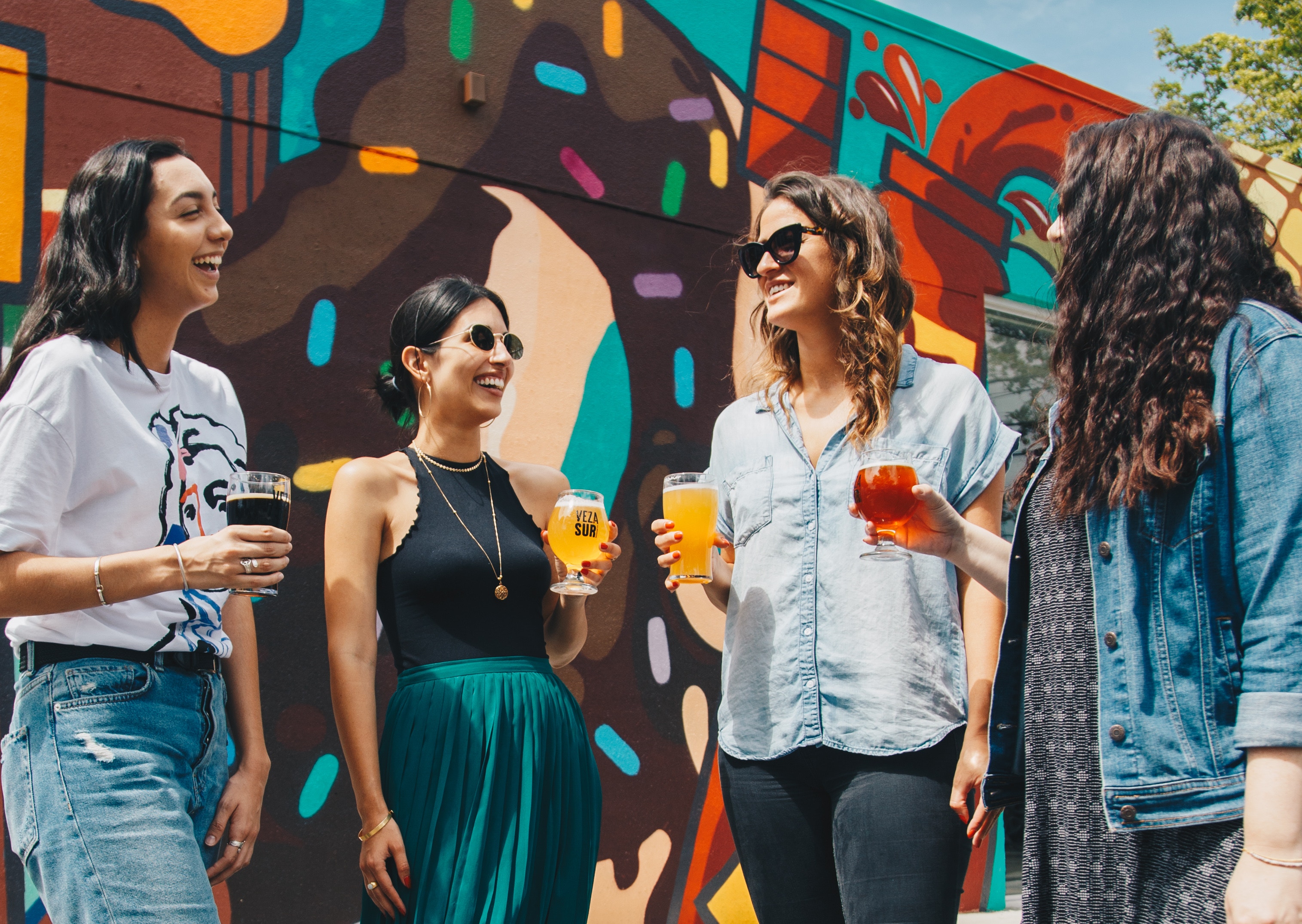 Best sectors for marketing internships
There are a couple of upcoming sectors that are best for marketing Internships. These are merging industries, and most growth-prone, you'll find a lot of paid marketing internships abroad within these sectors. Unfortunately, they are not likely to go down anytime soon.
Try Marketing Internship in IT Area
Information technology is one of the fastest-growing fields in the world, with many career opportunities. It allows for digital operations, including web design computing and many other digital tasks. As the world is getting digitized, there's a new need for IT to run organizations and businesses. So why marketing Internship in the IT area is an excellent idea? As an intern, you will be selling technology solutions to Companies and helping them make the right choices. The knowledge deepens your understanding of tech trends and other innovative industry shortfalls. As an aspiring marketer, you will gather information about competitors and reviews, maintain a database, manage projects, and develop websites and other applications. So taking an internship in the IT sector exposes you a great deal.
Why not do Marketing Internships in E-commerce?
E-commerce is the future of marketing, replacing the brick-and-mortar approach to selling. E-commerce internships will expose you to ways businesses or individuals do business through electronic networks. There are four primary operations that e-commerce functions around, and that includes; Business to business (B2B), Business to consumer (B2C), Consumer to consumer (C2C), and then Consumer to business (C2B).
Depending on the category of e-commerce you are in, you will use marketing strategies. For example, in B2B companies, marketing interns may join the team that promotes products to wholesalers through promotions or customer retention. In the consumer-to-business type, a company can use targeting advertising to have broader customer outreach. Youtube is an excellent example of targeted advertising where different companies use the platform to promote their products through other people's channels. Gaining experience in this industry will surely enhance your profile.
Marketing Internship in Finance Companies
Most fascinating of all is an international Marketing internship in the finance industry. It feels like an imperfect combination but very possible. Finance is a field of study that deals with allocating assets and liabilities over a certain amount of time. It may seem that finance is entirely different from marketing, but the two cohabit to ensure that innovative financial services are delivered to the correct category of people. As an Internship Service Provider, we do advise young graduates and interns to pick up Marketing internships with Financial organizations. Most of the time, Marketing majors feel intimated by the industry, but the fact is that Investment Banking, Private Equity, Investment Management, and Wealth Management are all built on Marketing.
As an intern in finance, you will be trained to understand all Financial Instruments and their target consumers. This means consistency in the area could create a shortcut to Senior Finance roles in the future. Are you looking to transition from marketing to Finance? This is an excellent strategy to consider
Marketing Internship with International Trade Companies
Are they looking for a marketing internship that covers areas of International Trade and Business? I recommend trying this abroad. It's merely the distribution of products from manufacturers to distributors or retailers across borders. So a Manufacturer in China could sell to a retailer in London or Los Angeles through international Trade. College students and Young graduates considering marketing internships engage in Trade shows, Business Development in Various markets, and researching consumer trends.
In addition, you will Create promotions using adverts to reach consumers beyond borders. With the help of logistics import and export, clients can receive the goods they ordered. In addition, you will gain digital marketing skills and the art of targeting customers through the website, social media, and other marketing platforms.
Marketing Internship in Consulting Sector
Before a business starts in a given venture, it must first get expert advice from a consultant to succeed. But Consulting firms need to market their services to attract the right clients. Consulting is essential in marketing because it allows the business to think creatively and analytically about the appropriate marketing strategies that produce the most exceptional results. A marketing internship will engage you in fundamental skills such as trend analysis, consumer activity review, implementation of marketing campaigns, and so much more. Marketing interns who join Consulting Companies understand corporate problem-solving and client engagement.
Why are international marketing internships valuable?
Perhaps you still doubt whether you should take an international marketing internship or need some reasons to persuade your parents. Well, let me tell you why a paid marketing internship abroad is so good for you and your career. First of all, it's a great stepping stone for your career as you'll be able to get your first experience in the work field. Perhaps you'll do so well in your internship that they offer you a job. Even though that doesn't happen, you have some experience on your resume that will help you in the work field.
On top of this, getting experience is excellent, but in this context, you're getting international experience. This looks even more impressive on your resume and will differentiate you in the job market. Next, you're looking for a paid marketing internship, meaning you'll be making money. It's always a benefit to recoup placements and travel abroad costs.
An international internship abroad allows you to come into contact and learn about another culture, which is excellent for personal growth. Learning about other cultures and meeting people from different cultures can broaden your horizon and help you grow as a person.
As an aspiring marketing executive, cultural insights and understanding of how people make a Global Strategy decision are critical skills. Cultural exposure informs your marketing strategies and decisions.
Build that International network for the future. Your international Internship will expose you to real marketing executives who have succeeded in leading corporate strategy and conquering markets. These are real advantages.
How to find a marketing internship abroad?
Now it's time to find that international marketing internship, so let's go through a few tips.
First, you'll need to update your resume related to the placement that you're applying for. Add all your international experience, special skills, and university work relevant for that specific internship. Your resume is the first impression such a company will get from you, so make it count.
Don't forget to mention extracurricular work, either volunteering you've done or worked on a school newspaper if this is relevant.
The chances are that employers won't read your entire resume, so put your most relevant skills and achievements on top right after your personal information. This way, you can catch their attention and spark their interest in the rest of your resume and cover letter.
Your resume needs to be complete, but it shouldn't be unnecessarily long. So only mention the things that are relevant and use concise language.
Try to get and mention references; employers might not necessarily ask for them, but they sure better your position.
You should be sincere on your resume. Made-up skills and made-up references will only get you into trouble.
Write a specific cover letter for each internship, and you can't recycle the same cover letter. The cover letter needs to focus on the kind of intern they are looking for and why you are that intern. To this, you need to add why you want to work for their company, which is why you need to write a new cover letter each time.
Use the keywords in the listing to make the cover letter specifically for the internship. When they mention Time Management skills, make sure you mention these too.
Use examples from past work or university experience that prove you have the skills you talk about. This shows the company that you do know what you're doing.
Make sure to proofread your cover letter several times before sending it. This way, you certainly know that you've included everything and that there are no mistakes in the message.
To make sure you secure a paid marketing internship abroad, you need to remain optimistic to begin. You will probably be facing a lot of rejection before finding a paid marketing internship opportunity. But remember that you are competing with hundreds or thousands of other students, so there is no shame in being rejected. This reflects the job market, so you should get used to it.
Interview Preparation: Marketing Internship Abroad
Interviewing for a marketing position can be daunting. It's essential to be well-prepared and know what to expect. We have a comprehensive article on how to ace an interview for your internship abroad, and you may want to check it out. Finally, don't forget to follow up after the interview. A thank-you note is always appreciated and will
Preparing your CV for a Marketing internship Abroad
When applying for an internship abroad, it is essential to tailor your resume to the specific program and country. Include any relevant work or volunteer experience, as well as any skills that would benefit the country you are applying to.
For example, if you are applying for an internship in France, include any French language skills you may have. It is also essential to research the company or organization you are applying to. Familiarize yourself with their mission and values, and be prepared to discuss why you would be a good fit for the internship.
Best Marketing Internships Abroad –
What is the best city or country for Marketing internships?
Below you'll find some of the most popular destinations for a paid marketing internship abroad, along with a couple of providers and websites where you can find these internships. For example, China has become one of the best destinations for Marketing internships because Most Western Countries are actively involved in selling to the Chinese.

Marketing internship in China:
China's economy is booming, with many startups and large enterprises, making it easy for any high school or college graduate to get a job. If you are a Young Graduate looking for an internship abroad relevant to the future, then China is a place to be. The country promises to give you multiple skills and make you an expert in your career path, including Cultural and language skills.
Not only does China offer a chance to learn a new foreign language, but it also has beautiful sites to visit that are culturally enriched. Big cities like Beijing and Shanghai have a higher number of growing businesses trying to gain a larger market share, opening up many marketing jobs. So getting a Marketing internship here will look amazing on your resume. If you're ready to dive head-first into a completely different culture, then China is where you want to go.
Consider the following resources if you need assistance arranging internships in China and also help to navigate the culture and language; these Companies can help.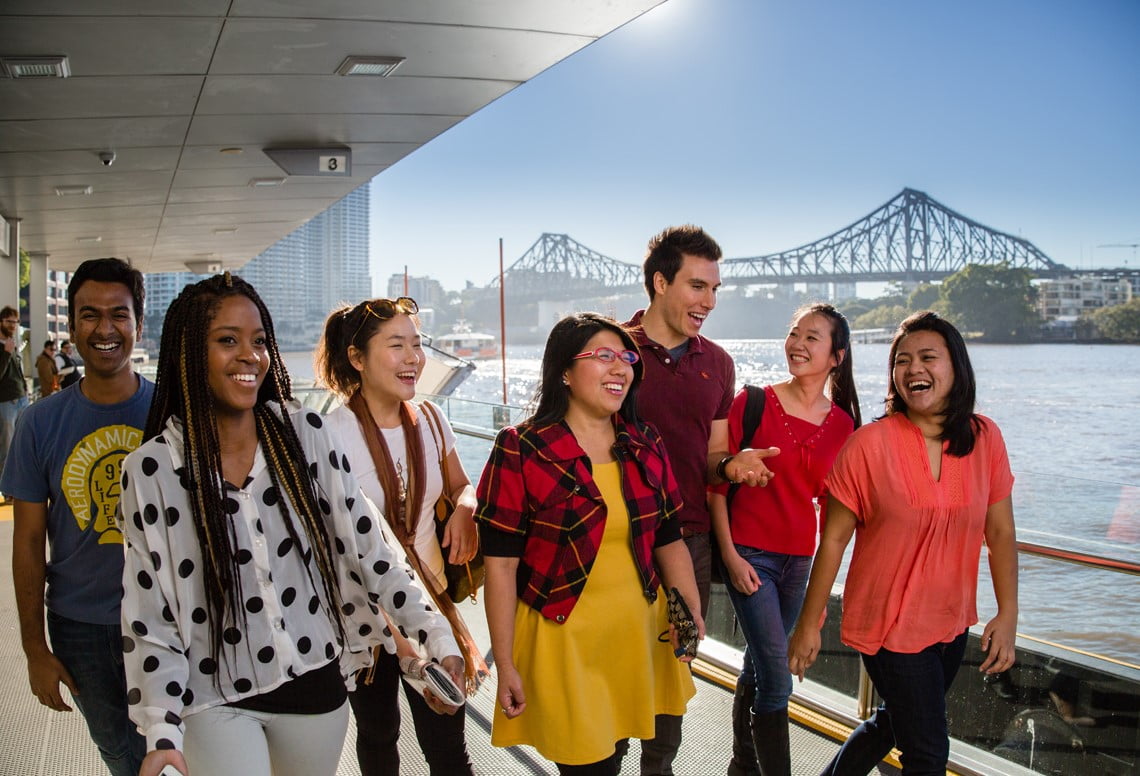 Marketing internship in Australia:
Australia has an excellent economy, making it perfect for a paid internship. The country is filled with fantastic scenery, diverse wildlife, and unique architecture. A marketing internship in Australia is ideal for international students as it has people from multiple cultural backgrounds; that would surely make you feel welcome. If you are searching for marketing internships, it is the right place to be, for it is leading in advertising and marketing worldwide. Apart from being in a land filled with endless opportunities, you'll experience the laid-back Australian lifestyle, making it feel like a holiday. Internationalized cities like Sydney, Alberta, and Queensland are great for marketing internships.
Availability: Summer Marketing Internships, Winter and All Year Round
Marketing internship in the UK:
Experience and get immersed in an authentic British Culture with a Marketing internship. The UK might be an English-speaking country, but you'll experience authenticity. The country has an increasingly large number of international businesses and is host to many Fortune 500 companies. In London, you won't miss the chance to get into the right Marketing internship as many industries such as Fashion, art, and design look for young creative minds. The city also has spectacular architecture and many fun places to visit. On top of that, why wouldn't you want to live in London? Manchester, Liverpool, and other exciting cities will give you a lifetime treat.
Availability: Summer Marketing Internships, Winter and All Year Round
Marketing internship in the USA:
For many European students visiting the USA is a dream, so make that dream come true! Northern America has some of the most rebus economies in the world where you can get employed by the world's renowned companies with excellent career experience. The United States and Canada are great destinations that would give you substantial marketing internship experience and put you ahead of your peers. If you want to build a significant professional network and improve your English, then this is where you need to be. Cities like Los Angeles, San Francisco, Colorado, etc., will make a suitable homes for international students.
Availability: Summer Marketing Internships, Winter and All Year Round
Marketing internship in India:
In India, you have the chance to discover its diverse culture along with the booming economy, one of the fastest-growing economies in the world. There are many paid marketing internships to choose from, and life in India is affordable. You can visit the local shops, purchase a load full of items, and travel around to different areas of the countries that will leave you with a story to tell once you're done.
Availability: Summer Marketing Internships, Winter and All Year Round
Marketing internship in Spain:
To combine interning with a holiday, Spain is the place to be. Spain has a very relaxed work ethic, leaving you with time to discover the small town cities or lay on the beach. You will see beautiful architecture that will leave you in awe, experience the vibrant culture in cities like Barcelona, and visit fantastic art galleries and museums. Whatever marketing sector you are in, you will surely get a life-changing experience.
Availability: Summer Marketing Internships, Winter and All Year Round
Marketing Internship in Italy
To get your foot in the door in Europe, Italy is where you need to start. Italy has connections throughout Europe, so you'll be able to build an extensive professional network here. It is known for its relaxed culture and an excellent work-life balance, making it a unique opportunity to enjoy the vibrant city when you are not working. It's a chance to learn the history, see the country's art and architecture, and learn a foreign language. In addition, there are many marketing internship opportunities, especially in the fashion and design industries.
Availability: Summer Marketing Internships, Winter and All Year Round
Marketing internship in Argentina
Argentina has various regions of unique nature, so there will be enough for you to enjoy on your free days. Unfortunately, the country is not too crowded compared to many other countries in the Americas. You won't luck things to do, by the day you got to the city's restaurants that will satisfy your appetite with delicious local cuisines and enjoyable music by night. So if you are planning to do a Marketing internship, prepare to get a fantastic experience and create valuable connections.
Availability: Summer Marketing Internships, Winter and All Year Round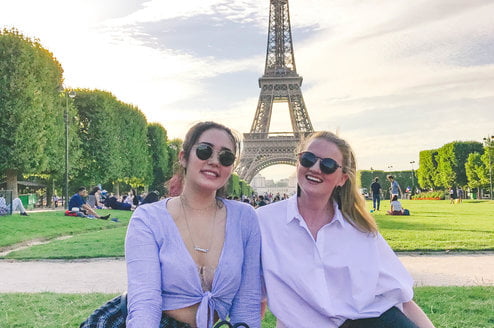 Marketing Internship in France:
For a marketing internship, France is great for building an international network. Plus you will get the chance to learn French and see some of the most exquisite architecture like the Eifel Tower or the famous Louvre Museum in Paris.
Availability: Summer Marketing Internship Abroad, Winter and All Year Round
Gain Marketing Experience in South Africa:
South Africa offers a beautiful blend of African, European, and Asian cultures. This country is unique and has some great business opportunities too. Besides, you won't have to spend your entire internship duration behind closed doors, but some time to go to National parks, view the wildlife, taste the varied cuisine and make a global connection.
Availability: Summer Marketing Internship Abroad, Winter and All Year Round

The preparations for going abroad
If you've secured an international marketing internship, it's time to start preparing for the journey, and we've got some tips for you.
You might need a visa depending on the country you're going to, the country you're from, and the amount of time you'll be there. Make sure to check this, and if you need a visa, you should start arranging this a couple of months before the start of your internship. You'll need to get the paperwork done with your future employer, so contact them about this.
The next thing you need to arrange is your flight; also, make sure to book this well in advance so that you won't be struggling last-minute to find a trip. On top of this, it will probably save you some money if you get it done now.
You'll also need a place to stay during the paid marketing internship. For example, you could ask your employer for help on this part; they have probably had interns before and know where to get suitable accommodation.
Proper insurance could easily slip your mind, but it's essential to have this. If anything happens to you or your possessions during the internship, then proper insurance will save you. So check out your options and perhaps pay a little more to be covered well.
If you're interning in a country where the culture is wildly different, then educate yourself ahead of time. Learn about the food, their cultural customs, and how space various places are. It's possible that in your country, it's not safe for women to be alone on the street at night, so make sure you are aware of this.
Companies recruiting for Paid Marketing Internships Abroad
Below you'll find a list of some companies that hire interns for paid marketing internships so you can get some inspiration.
McKinsey
BCG
Amazon
HUL
Nestle
Coca-cola
PepsiCo
Johnson & Johnson
Disney Internships Summer
Google Internships Summer
But also, don't forget to check out start-ups and other entrepreneurial internships. They present good exposure since you will have the chance to work on real projects. The possibilities are that you might not get into one of these more prominent companies. Explore more about finding internships abroad