We will be talking about Summer Internship Abroad or Local. Choosing your major in college is one thing, but at some point, you need to figure out which career path you want to embark on, which is not easy at all. One thing that could help you figure out where you want to go is taking on paid internships abroad. Exactly why this is what's going to help you figure out which career path you want to take, is what I'll be explaining to you here now. And when you take this very serious you might even be able to land an all-expense-paid internship abroad
Nothing is at stake yet During Summer Internships
Now, I don't mean that there is nothing at stake at all, you don't want to completely ruin your expectations. Yet, no man is overboard when you don't enjoy your summer internship as much as you hoped to, it's only for a limited time anyway. This gives you the freedom to try something out, whether you think this is a career you want to do for the rest of your life or whether this is something completely out of your comfort zone.
Participating in an internship basically allows you to try out a career for a short amount of time, without being stuck to anything. After all, you'll never know if you really like something until you've had the possibility to try it out for yourself. This is why doing a summer internship in your country or abroad is one of the best ways of finding out if a certain career path is the right one for you. Many graduates love the courses they study in College and thus assume they'll love the job that comes after, but more often than you'd think they end up hating their job. Of course, you can always do something else, but it would be handier if you knew this in advance.
You can learn a lot about different Skills As an Intern
The great thing about being an intern is that you don't have one set job, you might be able to try out several jobs while you're spending your summer internship at this company. In this way you'll be able to learn more about several sorts of jobs, thus finding out faster which job is your favourite. You'll be able to speak to all different members of the team that you're interning in. When you're lucky you'll even be able to learn how the entire company works together. If this is something that you want to do then I would always advise you to ask your guide about the possibilities.[2]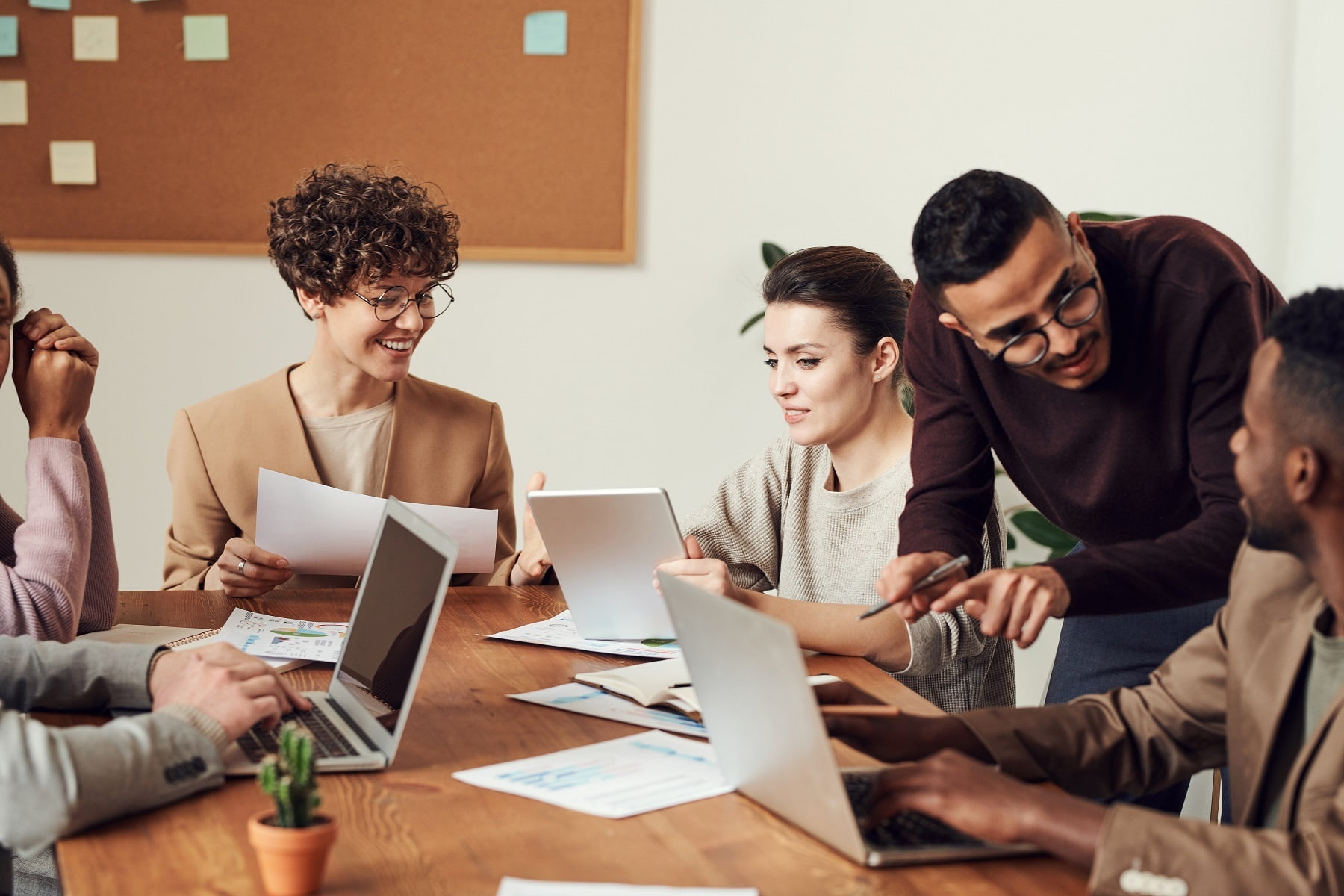 Get to know the work culture Through Summer Internships
This is especially handy when you're thinking about starting a future career at the company that you're doing one of the summer internships. Not only does the job function that you're going to do matter, but the company that you're going to work at is also important as well. You could hold the same job function at two companies, and the work will be completely different.
Thus it's important to get to know the work culture of a specific company and see how you like it. By getting to know one kind of work culture you'll be able to figure out which kind of work culture is your favorite. Perhaps you like a very strict and official work culture, or it could be the complete opposite and you enjoy a very casual atmosphere. This is the kind of stuff you can learn during the China summer internships offered by China Internship Placements.
Summer Internships Improve Your confidence in your Career choices
Let's say that the summer internship turns out to be exactly what you hoped it to be, and now you know that this is what career path you want to embark on, then you're going to be a lot more confident following this path. Being more confident isn't just comforting to you, it will also shine through when you make your way towards this career, making it easier to actually get the career. Now, it's not always the case that your summer internship meets your expectations, which brings me to the next point.
You can reflect on your choice of career
If during your Summer Internship, you hated the tasks then this means you shouldn't be heading for this career, which is already good to know. Further on you can figure out what it is about this career that you didn't like, so you can figure out which changes you need to make to your choice of career. So, if you know that this career isn't for you, then you now have the chance to find the right career for you, possibly even by trying different international opportunities like a summer internship in Shanghai.
Talk to people in the workplace
You'll have to make the end decision for your career path yourself, but this doesn't mean you can't ask for help. Your guide during the internship, or even your colleagues, may be able to give you valuable advice. When they've seen you do the work for a couple of weeks and kind of got to know you, they might be able to see where in the work field you would fit best. If you're interested in hearing their opinion, never be afraid to ask.
It is mostly students and recent graduates that use an internship to figure out what they want to do and to gain some work experience, but this doesn't mean that you can only ever do an internship when you have this age. Are you looking to make a change within your career, then read this article.
Other ways paid summer internships will help you
Doing paid summer internships has more benefits than just figuring out which kind of career you want to do, so I'll cover these briefly.
Doing paid internships abroad as a graduate will not only make it easier to choose a career path, you'll also be better capable of following through on this career path. Whether it is unpaid or paid internships abroad you are going to add value to your resume in the form of work experience.
Experience on the Resume
Nowadays, a resume without some kind of work experience is useless. Thus, doing a summer internship is a smart move to make if you want to increase your chances of landing a job after graduation. Not only does this work experience look good on your resume, it will also make working a job easier for you. It's much easier to integrate into a company when you've done similar work before.
The chances aren't huge, but if you're really lucky then summer internships in China might even lead to a job offer. You should never count on this, but you can always hope for it of course. The chances of being offered a job will obviously be larger when you try your hardest and do the work very well, which you should of course always do. If you are planning on trying to get a job offer, then you should read this.[4]
Acquire relevant Skills for the Next Move
Of course, during one of the internships abroad as a recent graduate, you will have also learned new skills that can be applied to any other job, even if they are simple skills like time management. These can be skills that are very specific to the job that you did now and that you want to do in the future, but they can also be as broad as knowing how to type up the perfect business letter. This is something awesome that you can do during one of your experience enhancement programs.
Make Connections
Another benefit is that you'll have made new connections, got to know new people, and broadened your network. In today's world, it's all about who you know, instead of what you know. I know this is a cliché, but the thing about clichés is that they're usually true. This does mean that you'll have to make an effort to talk to various people in the office and that you follow up with them after the summer internship. Who knows which of these people might have a job offer for you in two years.
On top of this, they could end up being good references when you're applying for a job later on. You should obviously ask them this when you end the summer internships in China, and once again ask their permission when you're actually giving them up as a reference.
Want an Internship for the summer? Check out these opportunities
If you're searching between all those summer internships for college students then one opportunity you might want to look at is the Kone All-Expenses Paid Internship Abroad. Kone is a leader in the elevator and escalator industry. They will be able to offer you all-expense-paid internships abroad when you're a major in engineering, law, IT, or anything of that sort. So definitely check out the One All-expense paid internship abroad, it's one of the best free internships abroad available.
http://www.nyc.gov/html/dcas/html/work/internship.shtml
http://www.gooverseas.com/blog/10-paid-internships-abroad-in-summer – Get some interesting list from this article
Short But Transforming
One thing is for sure, this short amount of time you spend doing your summer internship can benefit your career for a long time and in many different ways. Finally, there is one thing that I believe we shouldn't forget. This is because summer internships should also be fun. College students are often so occupied with trying to boost their resume and figuring out their career path that they forget to simply have some fun.
A summer internship in Shanghai is a great way to really have some fun, and it can even make you some money when you land one of the paid summer internships. Therefore I urge you to choose one of the programs and you will love it. If you search very well then you might even be able to land one of the all-expense-paid international internships or one of the free internships abroad.
And you also have to know that you don't have to be a college student to join summer internships, there are plenty of summer internships for high school students. Our website has different other articles that will help you find summer internships, so you might want to check that out.
Conclusion
All in all, being part of a summer internship is one of the best ways to figure out which kind of career you want to have in the future. One of these paid summer internships for college students will help you figure out if the job that you're doing the internship in is right for you, or whether you want to do something completely different. On top of this, you'll be able to explore other functions as well and see what the options are within the company you're doing one of the paid internships abroad in the summer. This wasn't even the only benefit, you'll also be able to learn more about the work field, build your resume, learn new skills and build your network.
Links
http://work.chron.com/internship-reach-goals-9195.html

http://www.businessinsider.com/what-you-can-learn-from-your-summer-internship-2015-8?international=true&r=US&IR=T
GET IN TOUCH FOR
Free Internship Abroad Support