Aerospace engineering internship programs provide students with an opportunity to learn about various aspects of aerospace engineering, including aircraft design, propulsion systems, aerospace materials, and flight dynamics.
If you are passionate about aerospace engineering, internship programs offer students a chance to gain real-world experience in the field and learn from some of the best engineers in the industry.
Most aerospace engineering internship programs are available to students currently enrolled in an accredited engineering program. However, a few aerospace engineering internship programs are open to students who have completed their undergraduate degrees.
If you have the opportunity to participate in an aerospace engineering internship program, it is crucial to take advantage of the resources that are available to you.
Type of Aerospace Engineering Internships
Some aerospace employers let interns participate in their programs during the school year and over the summer. Academic or research lab work might also be open to you. Here are the types of aerospace engineering internships:
Research and development (R&D) engineering internships focus on developing new technologies for aerospace applications. R&D interns typically work in teams to develop new aerospace products or improve existing ones.
Design aerospace engineering internships focus on the design of aerospace systems, such as aircraft, spacecraft, satellites, and missiles. Design interns typically work on projects that require them to use CAD software to create models and drawings of aerospace systems.
Testing Internship is an internship in which the intern assists in testing aerospace products.
Construction Internship is a program in which the intern helps construct aerospace prototypes.
Aerospace Engineering Interns' Duties and Responsibilities
Aerospace engineering interns work closely with aerospace engineers on various projects. Duties may include conducting research, designing and testing aerospace products, analyzing data, and writing reports. Aerospace engineering interns may also be asked to give presentations and lead meetings. Likewise, aerospace engineering interns are responsible for learning about aerospace engineering concepts and keeping up with current aerospace news.
Qualifications for an Aerospace Engineering Internship
Aerospace engineering interns should have
be currently enrolled in an accredited engineering program
strong analytical and problem-solving skills
be proficient in using CAD software (have experience using it to create models and drawings)
be able to work independently
good oral and written communication skills
Tips for Your Aerospace Engineering Internship Search
When searching for aerospace engineering internships, you must start early and be prepared. Begin your search by looking for aerospace engineering internship postings on job boards, online directories, and company websites. Also, you can search for aerospace engineering internships by location, type of internship, or specific aerospace employer.
It is important to research the aerospace employers you are interested in and tailor your resume and cover letter to each position. Finally, don't forget to apply for scholarships and financial aid to help fund your aerospace engineering internship.
What Can You Learn from an Aerospace Engineering Internship?
During your aerospace engineering internship, you'll learn excellent generic skills like time management, accountability, organization, and teamwork. Additionally, you'll be immersed in the world of aerospace engineering, which will help you develop your knowledge of quantitative aptitude, how to manage aerospace engineering projects effectively, and your company's contribution to the industry.
Top 10 Countries with the Best Aerospace Engineering Internships
The United States
The United Kingdom
China
Japan
India
Germany
France
Canada
Australia
Switzerland
These countries offer aerospace engineering internship programs that offer students opportunities to work on cutting-edge technologies in world-renowned aerospace companies.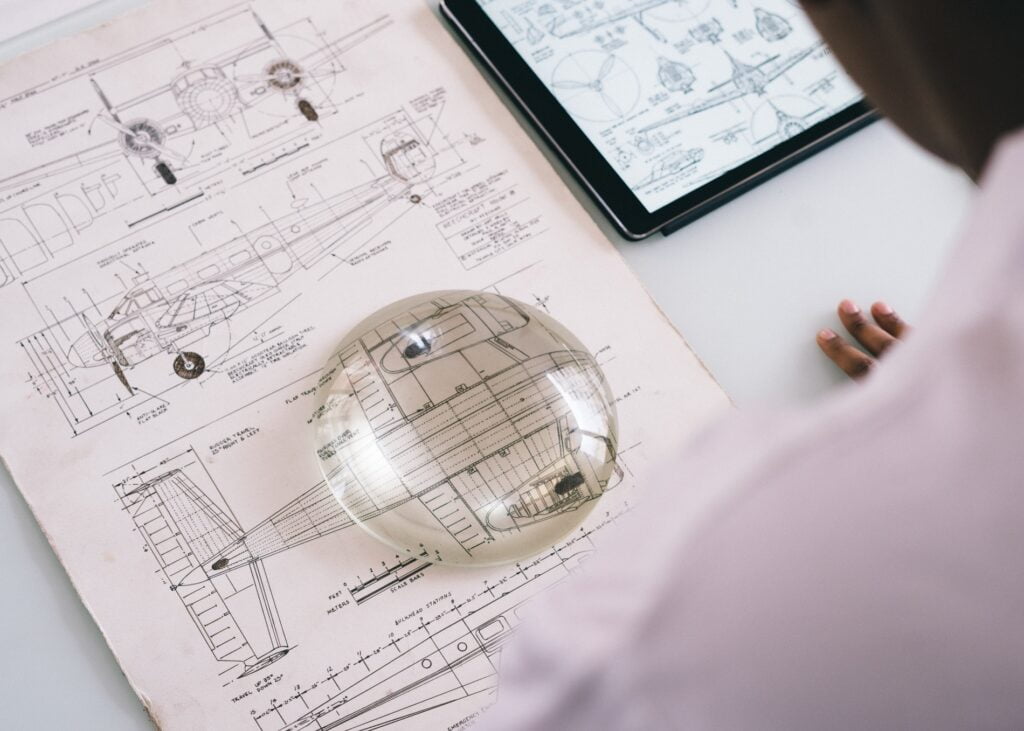 Best Companies Offering Aerospace Engineering Internships
The following companies offer internships in aerospace engineering, mechanical engineering, electrical engineering, and more.
Aerospace Job Internship Boards
How Long Is the Internship for Aerospace Engineering Students?
The aerospace engineering internship is usually two months long, but it can vary depending on the company and location. For example, internships in the United States typically last ten weeks, while in Europe can last up to six months, and in Asia, they can last up to one year.
Are Aerospace Engineering Interns Get Paid?
The answer to this question depends on the aerospace employer and the type of internship. Therefore, ask about pay and benefits before accepting an aerospace engineering internship position.
Compensation for Aerospace Engineering Interns
Aerospace engineering interns in the United States typically receive a stipend of $2000 per month, although this can vary based on the company and location. In Europe, aerospace engineering interns usually earn a monthly stipend of €700-900, while in Asia, they can earn up to $1500 per month.
The median salary is a good indicator of what an aerospace engineering intern should expect to earn. However, actual payments will depend on your qualifications, skills, experience, and the aerospace employer you work for.
What Are the Perks of Being an Aerospace Engineering Intern?
In addition to a competitive salary, aerospace engineering interns can receive other benefits, such as free housing, travel expenses, and health insurance. Some aerospace employers also offer their interns the opportunity to work on cutting-edge technologies and projects they would not otherwise have access to.
Requirements for Applying to Aerospace Engineering Internships Abroad
To apply for an aerospace engineering internship, you will need to have the following:
A resume
Unofficial Transcripts
Letters of Recommendation (optional)
GRE Scores (optional)
In order to stand out among aerospace engineering internship applicants, it is helpful to have work experience in the aerospace industry, research experience, and strong grades. Overall, aerospace employers often look for proactive interns who have good communication skills and can work well in a team environment.
What Should Aerospace Engineering Interns Add to Their Resume?
In addition to the basics like your name, address, and contact information, aerospace engineering interns should include:
Relevant coursework
GPA
Skills (i.e., programming languages, software, research experience)
Work experience (i.e., research assistant, teaching assistant)
Projects
Leadership experience
Certifications
Furthermore, aerospace engineering interns should consider adding a section on their resume that highlights their aerospace-related skills and experience.
What to Expect During the Aerospace Engineering Internship Interview Process
The aerospace engineering internship interview process usually consists of two parts:
A phone screen with a recruiter or hiring manager
One or more in-person interviews with a panel of aerospace engineers
In the phone interview, the recruiter or hiring manager will ask questions about your qualifications, experience, and aerospace engineering knowledge. They will also ask you behavioral questions to gauge your fit for the internship program.
During the in-person interview, you will be asked similar and technical questions about aerospace engineering topics. The panel of aerospace engineers will also assess your problem-solving skills through a case study or coding exercise.
Aerospace engineering internship programs are highly competitive, so it is crucial to be prepared for the interview process. Also, be sure to dress professionally and arrive early for your interviews.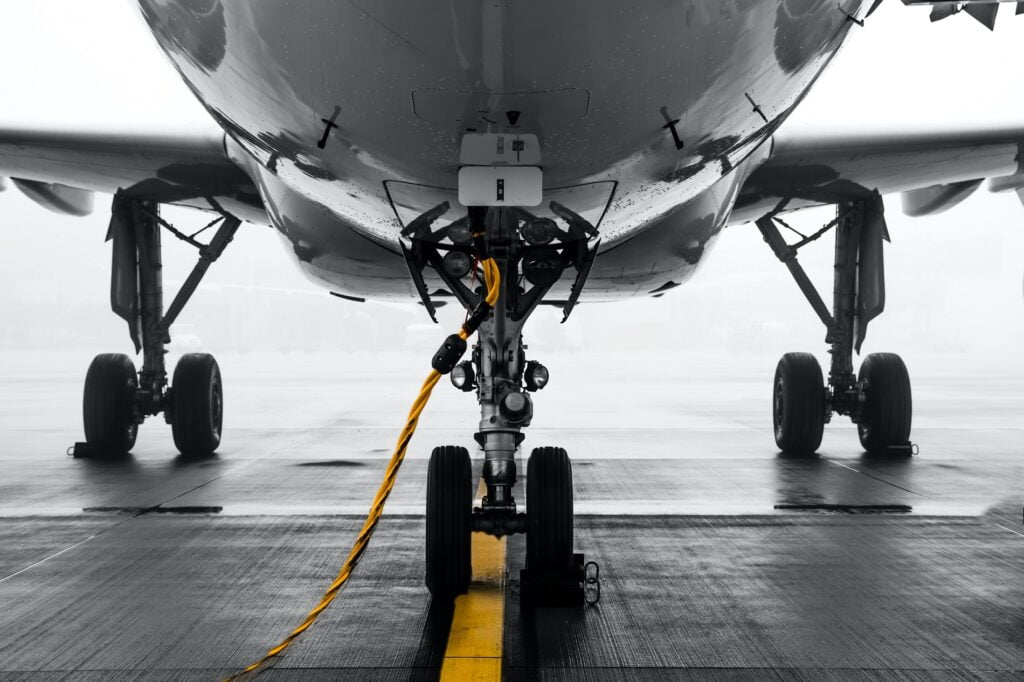 What to Expect During Your Aerospace Engineering Internship
As an aerospace engineering intern, you can expect to:
Gain exposure to the aerospace engineering field
Work on projects that contribute to the company's bottom line
Be mentored by a senior engineer
Present your findings to the engineering team
Publish papers or give presentations at conferences (optional)
Finally, Internships in this discipline frequently lead to full-time employment after graduation.
Are Internships Necessary for Aerospace Engineering Majors?
While aerospace engineering majors do not require internships, these are highly recommended. Internships provide aerospace engineering students with the chance to gain real-world experience and explore different aspects of the field. Moreover, internships can lead to full-time employment after graduation.
Networking at Your Internship
Once you obtain an aerospace engineering internship, networking is a key component to succeed among your colleagues. Hence,
Get to know as many people in the company as possible, especially those in the aerospace engineering department.
Attend company social events and strike up conversations with your co-workers. The connections you make during your internship could lead to job opportunities down the road.
Don't be afraid to ask questions. Aerospace engineering is a complex field, and there is a lot to learn. Your colleagues will be more than happy to share their knowledge with you. By asking questions and networking with your co-workers, you can make the most of your aerospace engineering internship experience.
In this sense, networking can help you:
Learn about different aerospace engineering career paths
Gain insights into the aerospace engineering industry
Make connections that may lead to full-time employment
Aerospace engineering internships are a unique opportunity to explore the field of aerospace.
By taking advantage of the resources and opportunities available to you, you can set yourself up for success in your career.
Key Takeaways
If you are considering an aerospace engineering internship, research various programs and companies to find the best fit for your skills and interests. It might be very challenging to get an internship in aerospace engineering, so ensure a strong resume and interview game plan.
After landing your internship, make the most of it by working hard, networking, and learning as much as possible.
Check out our Guide to Apply for Internship Programs Abroad!