Environmental engineering is a relatively new field that emerged in the late 19th century as a result of the industrial revolution. Internship programs in this field are, therefore, relatively new, but they are becoming increasingly popular as environmental awareness grows.
This is a great field to get into since it is a rapidly growing field with plenty of room for career advancement. Additionally, environmental engineers often have the opportunity to work on cutting-edge projects that make a real difference in the world.
In this article, we will discuss environmental engineering internships and how to land the perfect job in this exciting field.
What Is Environmental Engineering?
Environmental engineering is the branch of engineering that deals with the protection of human health and the environment from environmental hazards. Environmental engineers work to solve environmental problems such as water and air pollution, solid waste management, and recycling.
They may also work on projects such as developing new green technologies or finding ways to reduce our reliance on fossil fuels.
Types of Environmental Engineering Internships
Green Technology Internships focus on developing and implementing a range of environmentally friendly technologies: renewable energy sources, efficient transportation solutions, and sustainable building design.
Sustainability Internships focus on finding ways to make our society more sustainable. It involves working on projects such as renewable energy or water conservation.
Environmental Policy Internships refer to environmental policy and advocacy. Interns work for a government agency or environmental NGO.
Environmental Education Internships address environmental education and outreach. This may involve working in a school or community center to teach people about environmental issues and how they can make a difference.
Research internships involve conducting research on environmental problems and possible solutions.
Engineering design internships concentrate on helping to design and implement environmental engineering solutions.
Communications internships refer to working with the media or developing educational materials about environmental issues.
Check some other environmental engineering internship career paths.
Environmental Engineering Interns' Duties & Responsibilities
Duties and responsibilities vary depending on the type of internship but may include:
Conducting research
Writing reports
Assisting with environmental impact studies
Helping to develop environmental policy
Assisting with the design and implementation of environmental engineering solutions
Working on educational outreach programs
Creating awareness materials about environmental issues
Working with the media or developing educational materials about environmental issues
Teaching people about environmental issues and how they can make a difference
Qualifications for Environmental Engineering Internships
Most environmental engineering internships will require a basic understanding of environmental engineering principles. Many internship programs will also need you to be enrolled in or have completed a degree in environmental engineering, science, or a related field (e.g., environmental law, environmental policy, etc.).
Other qualifications that may be required include:
Excellent written and verbal communication skills
Strong research and analytical skills
The ability to work independently
Proficiency in Microsoft Office or other similar software programs
Some environmental engineering internships may also require specific skills such as GIS (geographic information systems), CAD (computer-aided design), or computer programming. So, check the job listing carefully to see if there are any required skills or qualifications.
Where to Find Environmental Engineering Internships?
The best place to start is with your university or college career center. Many universities have environmental engineering internship programs that place students in local, state, and federal government agencies as well as private companies.
Another great way to find environmental engineering internships is through online job boards. Some environmental engineering internships may also be advertised on environmental NGO websites.
Job Boards:
NGO Websites: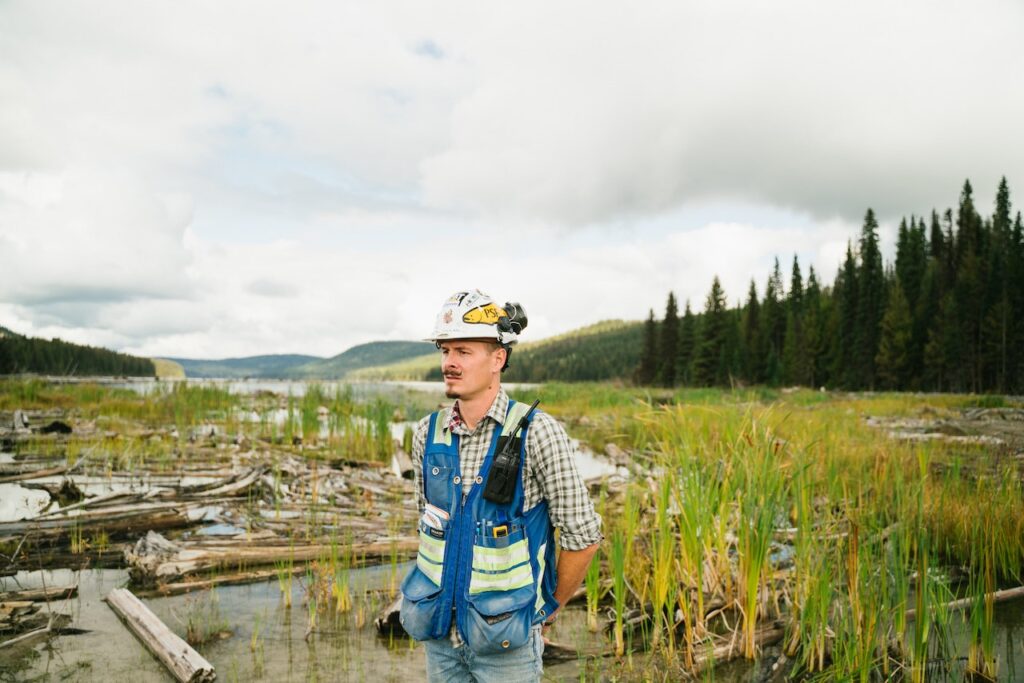 Top Destinations to Intern in Environmental Engineering Abroad
Environmental engineering internships are available all over the world. Here are some of the top destinations to consider:
USA: there are many environmental engineering internship opportunities in the United States, especially with government agencies and private companies.
Australia: is a great place to intern in environmental engineering because of its strong focus on sustainability.
Canada: is another country with many environmental engineering internship opportunities, especially in the government and NGO sectors.
UK: also has a number of environmental engineering internships available, particularly in London.
Germany: is a good destination for environmental engineering internships because of its well-developed environmental policies and green technologies.
Spain: is a top destination for environmental engineering internships, particularly in Barcelona and Madrid, because of its environmental regulations and commitment to sustainability.
South Africa: is a great place to intern in environmental engineering because of its diverse landscape and abundance of natural resources.
China: is an up-and-coming destination for environmental engineering internships because of its growing economy and environmental concerns.
How to Apply for Environmental Engineering Internships?
When applying for environmental engineering internships, your resume and cover letter are just as important as your qualifications. Be sure to tailor your application materials to each internship program you apply to. Highlight any relevant experience and skills that match the internship requirements.
It is also a good idea to include a letter of recommendation from a professor or previous employer. This will give the internship program an extra layer of assurance that you are a capable environmental engineer.
Here are three key points to keep in mind when applying for environmental engineering internships:
Make sure to research the company thoroughly before applying. You want to be sure that their values align with your own, and that you would be a good fit for the company.
Be prepared for a competitive application process. Because environmental engineering is such a popular field, there will likely be many other qualified candidates applying for the same internship as you. Make sure your application is stand-out.
Be willing to intern abroad. Many environmental engineering internship programs are located in other countries, so you should be prepared to travel if you want to participate in one of these programs.
Are Environmental Engineering Interns Paid?
The majority of environmental engineering internships are unpaid. However, some environmental engineering internships may offer a stipend to help offset the costs of living and working in another city or country. On average, an intern abroad may earn around $700 per month.
In addition, many internships offer academic credit instead of pay. So, if you are enrolled in an environmental engineering program, you may be able to receive credit for your internship.
Finally, some environmental engineering internships offer a combination of pay and academic credit.
Other Tips to Pursue a Career in Environmental Engineering
In addition to environmental engineering internships, there are other ways you can pursue a career in environmental engineering.
One way is to get involved with environmental clubs and organizations on your campus or in your community. This will give you the opportunity to learn more about environmental issues and network with other like-minded individuals.
Another way is to volunteer for environmental organizations. This will give you first-hand experience working on environmental projects and campaigns. Lastly, you can also look into environmental fellowships and scholarships. These programs will provide you with funding to help support your studies or research in environmental engineering.
Environmental Fellowships and Scholarships Abroad
There are many environmental engineering scholarships available through different international organizations and companies. A few notable examples include the Environmental Defense Fund Scholarships, the National Wildlife Federation Scholarships, and the World Wildlife Fund Scholarships.
The Bottom Line
Applying for environmental engineering internships is a great way to jumpstart your career in green technologies. Be sure to do your research, tailor your application, and be prepared to intern abroad. With a little hard work and dedication, you can land the perfect environmental engineering internship.
This is usually the case for internships that are more research-oriented or that require a higher level of skill. Therefore, if you are interested in environmental engineering internships, be sure to inquire about the compensation before you apply.
See also our Guide to Apply for Internships Abroad!