Do you want to take a gap year abroad? Do you want to stop studying for a while? Maybe you're not ready yet for college or your first job? It doesn't matter what the reason for your gap year is, one thing is for sure, you don't want to waste a year of your life. Thus, you need a good way to spend this year both productively and fun. I've got 13 gap year jobs and opportunities for you that will cost you no money at all but that will still give you an amazing gap year experience.
Can gap year programs be free?
When thinking about gap year jobs, the first thing you ask is – can I get a free gap year program? There are lots of free and paid gap year programs. Planning Gap Year abroad should not be a rush, you need to weigh all options to guarantee a good experience. Some tips on how to find a free or low-cost gap year job:
Check the program fee
Some gap year programs are free and some cost you money. This is mainly connected with the fact that some programs are aimed at charity work and the company takes care of all the costs. In other cases, your chosen destination is highly popular and the gap year jobs compensate pocket money only.
Apply for gap year scholarships and grants
If you are actively looking for a gap year scholarship, you will surely find a volunteer abroad scholarship. Find some volunteering communities and ask others how they got their scholarship.
Join NGOs and Sending Companies
Some companies are interested in exchange programs and want bright young people to go take a job or internship abroad, come back and make a change in their hometown. Finding such programs is mutually beneficial both for you and for the sending company.
Find other ways of reducing your travel costs
There can be other means of reducing your expenses, for example, living with a host family, avoiding traveling at hot seasons.
Should I trust free Gap Year Programs?
Another important question that comes to your mind is whether a gap year program can be trustworthy. To choose the best option, you need to have research and select the best and the most reliable program. There are some key aspects you need to take into account. Here are they:
Check All the Available Resources
The website, social media pages, reviews. These are the main things you need to check at first. How much information is there on their website? Do they have social media engagement? Do people comment on their posts? What are the reviews others wrote? Get the answer to all of these questions and decide how trustworthy this information is.
Check their case studies and success stories, analyze the participants and what they have learned from their gap year abroad job. Understand the key takeaways they have had and how important they are for you.
Interview Previous Participants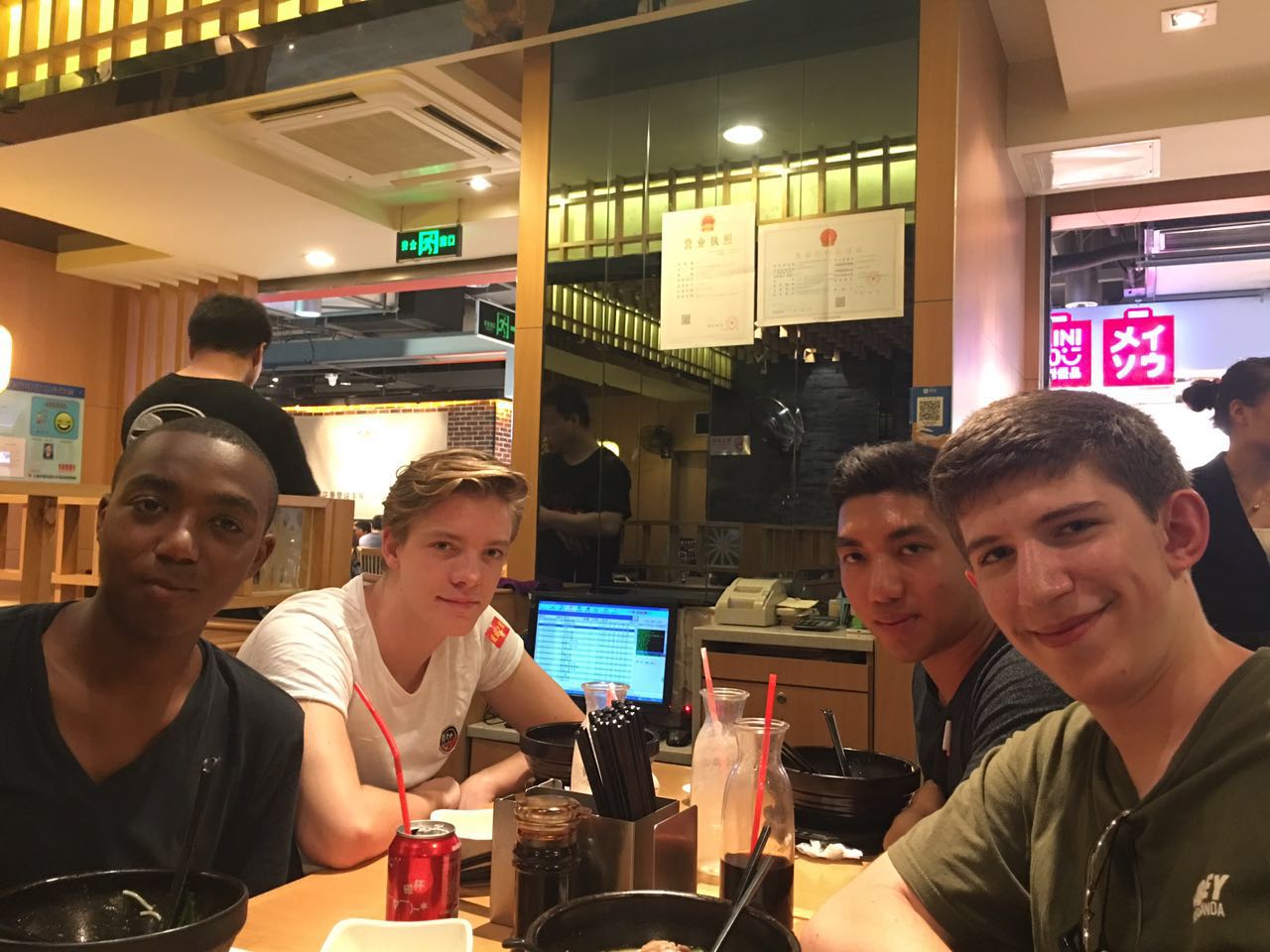 Go to forums, volunteering discussion platforms and find people who have taken the same or similar project as you did. Ask them to share their experience and impressions with you. Ask them about the weather, the food, the people, the climate and all the other aspect important to you.  
This information will help you understand how comfortable you will feel in that environment. But remember that it's not about getting out of your comfort zone, it's about basic conveniences you need to have for being more effective. For example, if you are allergic to the sun, you wouldn't feel happy in a very sunny city. Check our article on factors to consider for your Gap Year in China
Trust Your Gut
Even if the gap year job is really trustworthy but deep in your heart you are not excited about it, look for something else. After lots of research, you can't feel wrong about the right position. Make sure you differentiate between the fear of the unknown and the "I don't feel right about this" moment.
How to find a free gap year job
Finding a free gap year opportunities abroad is not as easy as it seems. There is lots of leg work and you have to look for something that will help you stand out and become more professional. We have selected 13 free gap year jobs that will be highly interesting and reliable.
Teaching English in China
One way to travel the world and make some money at the same time is teaching English in China. In China people are always looking for English teachers, the entire country is trying to learn English and they need teachers for this. If you want to learn more about this, then you should definitely read the following article. We have Teach in China gap year opportunities
Work on a cruise ship
If you want to have the chance of making money while still being on some sort of holiday, then you should try to find a job on a cruise ship. There are plenty of different jobs available, you could be on the animation team or work in the kitchen. You'll have little living expenses as you're living on the cruise ship, and you'll be able to make between $30,000 and $45,000 in one year, which is quite a lot of money. This way you'll be able to earn while still seeing the world.
Travel locally
Traveling is something that many teens would love to do on their gap year, but it's not very cheap. One thing you could do is stay close to home. When you live in the US,  there are plenty of states you might have never visited before. This isn't necessarily free, but you can always work while you're traveling, which assures that you won't need any extra money for your traveling.
Travel abroad and learn a new language
This may sound like an idea that is going to cost you a lot of money, but that's not actually the case. You should check out Language for Exchange, this is a community where you can meet people from different nationalities so you can help each other learn new languages. You can meet people via the community and decide to spend some time with each other, you visit them in their country and the other way around. It's an awesome way of making new friends, traveling and learning a new language.
Being an AU pair
One job for your gap year that can be a lot of fun, and that also allows you to explore a different culture is being an AU pair. You can travel to any country in the entire world and work as an AU pair for a family, which is usually for a longer period of time. Spending a gap year as an AU pair is basically like a year living abroad that completely pays itself. Of course, you'll need to find a family that fits you, so make sure to check out the following page for more information.
Look for gap year scholarships
Yes, there are scholarships that will pay for your gap year, you just need to find them. One place to start looking is GoAbroad Scholarships. Here you'll be able to find some scholarships that will pay for a gap year full of traveling. There are academic scholarships that will pay for your gap year when you've got a high GPA, for example. You also have athletic scholarships for when you have put down a remarkable athletic performance. These are the typical scholarships, but there are also scholarships for when you're not stellar at one of these activities, so be sure to keep looking.  
A work exchange
There are plenty of companies that will offer to pay for your living expenses and accommodation when you work for them for a set amount of hours. Think of working on a farm or working in a hotel. Yes, you'll have to do work that might not be your favorite, but at least it's a lot cheaper than regular traveling and you'll still get to see the world a little bit.
Volunteer work
You are probably aware you don't get paid for volunteer work, but you are often able to find volunteering opportunities abroad that do pay for your living expenses and have accommodation for you. There are many volunteer programs out there and although some do cost money, there are also programs that cost very little or nothing at all; you'll just have to invest your time in doing some good research.
Mission-oriented Opportunities
If you're going to college next year then it might be nice to take a gap year to prepare for this year. This is where mission oriented opportunities come into the picture. These programs are made especially for transitioning into college and being prepared for this. The following website offers some of these mission-oriented opportunities that will give you an awesome gap year to prepare for college. 
Become a travel tour leader
What is the perfect combination of traveling and working? Being a tour leader, of course! You can make money being a junior tour leader while your accommodation, food, and flights are being paid for. This is an awesome gap year that allows you to travel the world while making money. Now, it's not all fun – you will need to work hard and be capable of dealing with problems. On the other hand, it can be the most fun job you'll ever have. There are plenty of countries where there is a need for tour leaders, think of India, Egypt, Thailand etc.
Work at a music festival
If you've ever been to a music festival then you know how amazing the atmosphere can be: that is a place that you want to work at. Especially during the summer, there are music festivals around the entire world looking for staff. You can do volunteer work, get a free ticket and perhaps even some food. You could also be a photographer for their festival. There are plenty of different jobs that need to be fulfilled. You might not be making a lot of cash, but at least you can have a fun time for little money.
Be a summer camp counselor
Another gap year job that is a lot of fun today is being a counselor at a summer camp. When you want to be a summer camp counselor, there are plenty of options – you can travel all over the world and there are plenty of different kinds of summer camps. For example, you could work at a crafting camp for small children or a sports camp for teenagers.
Work as a barista or bartender
Two jobs that you can practice anywhere in the world are being a barista and bartender. These are also amazing jobs for coming into contact with the local population. It's even better when you already have some sort of experience being a barista or bartender. You want to start searching well ahead of time so you can find bartending and barista jobs in the country or countries that you want to travel to. This way, you can travel without having to spend any extra money. Plus, you might even meet new people while you're bartending or being a barista.
Final Words
All of these ideas are amazing ways to spend your gap year without spending too much money, but of course, not all of these ideas are for you. I am certain that one of these ideas works for you, as there are many different kinds of opportunities. If you love children, then you might want to try being a summer camp counselor or an AU pair. But when you really want to learn a new language, then it may be smarter to join the Language Exchange community.
One thing's for sure, it doesn't have to cost a lot of money to have an amazing gap year abroad. Now it's up to you to find something to do and to find a way that you can finance perfectly, as not all ideas are 100% free, or you'll be making the money during the gap year. You will also need reserve money, so be sure to have this. Make sure to arrange other matters like your accommodation and your transport. It might be smart to start at least 6 months before the start of your gap year with organizing everything.