Chinese Summer Camp in China
If you have the aspiration to learn Chinese and have a free summer, then it may just be a good idea to go to a Chinese summer camp. A Chinese summer camp can be a lot more fun than you think. So let me first tell you why going to a Chinese summer camp is one of the best decisions you'll ever make, and then I'll show you how to plan a summer camp in china. Some wonder why they should learn Chinese but the answer is well laid in this article
Why you should plan a Chinese summer camp early
The very first reason seems obvious to me and that is that you get the chance to learn Chinese. Chinese is not a language that many high schoolers get to pick as their second language, which is what makes it extra special. Actually, it's weird that more people do not choose Chinese as their second language, yes it is a little harder to learn than Spanish, but 16% of the entire world population speaks Chinese. There are more people that speak Chinese than any other language.
On top of this, China's economy is booming and well on its' way to becoming the biggest economy in the world. If you want to work in any sort of business when you get older, then the chances are huge that you'll have to work with Chinese companies. Speaking Chinese is a huge asset to have when it comes to your career.
Besides, Chinese is a beautiful language. Speaking Chinese will help you understand the culture and history of China a lot better, which is extra useful when you're on a Chinese summer camp where you'll actually get the chance to see all the culture and history for yourself. There are plenty of Chinese summer camps that allow you to visit beautiful Chinese sites and learn more about Chinese culture and history.
Traveling to China isn't something you do everyday, you need to be independent and responsible to make it work, which are skills you'll pick up as you make this journey. You'll need to organize things for yourself and get there by yourself. This way you'll learn way more than just speaking Chinese, you'll be able to learn life skills that are always going to benefit you in your future.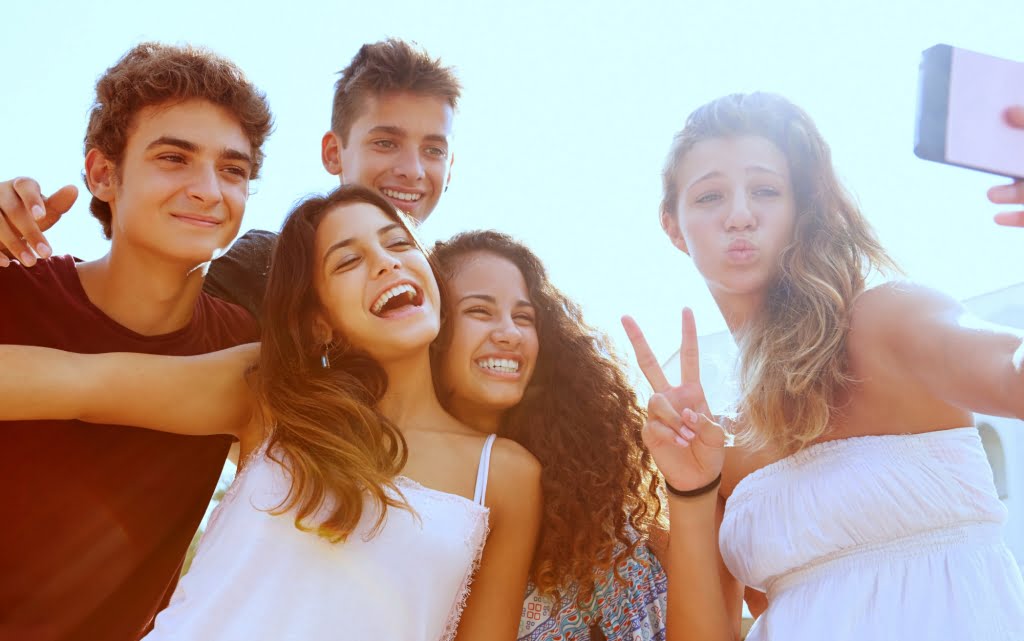 Finding a Chinese summer camp
If I haven't convinced you that you need to go to a Chinese summer camp, then I don't know what to tell you anymore. But when you do know that going to a Chinese summer camp is one of the best decisions you'll ever make, then you now need to find the ideal Chinese summer camp.
Firstly, you need to decide where you want to go to China to attend your Chinese summer camp. There are plenty of cities where you have the option to go to a Chinese summer camp as you'll be able to find here. Beijing and Shanghai are two options that are very popular, which makes sense as they are the two biggest cities in China. When you want to experience Chinese city life then these are the places where you want to be.
There is quite a big difference between Shanghai and Beijing. Beijing is very cultural and historical, this is where you'll find more historical sites than anywhere else. Shanghai, on the other hand, is a lot more international. Because of the many European occupations over the centuries, Shanghai has many European influences. Shanghai is the perfect combination of Europe and China in a big metropolitan city.  If you're looking for a Chinese summer camp in Beijing or in Shanghai, then you should check out our famous Summer camp for teenagers and college students.
When you're not looking to spend your Chinese summer camp in an urban area, then there are options for you as well. The following summer camp, for example, will give you the best of both worlds. You'll get to spend some time in Beijing, but a huge part of the camp will be spent traveling to the Chinese grasslands, where not a car can be seen.
Where you'll be going isn't the only factor that should influence your choice of summer camp. The way you'll be learning Chinese is important as well. Some summer camps offer classes the entire day, while others only have classes in the mornings and you then have free time in the afternoon. It depends on your preference which of these two options sounds the most attractive. Not only does the amount of teaching matter, but the manner of teaching also matters. Some Chinese summer camps will teach in very traditional ways, while others practice interactive learning.
Finally, you also want to consider what the activities around the learning of Chinese are going to be. Some Chinese summer camps will mainly give you free time to do what you like doing, while others have a lot of planned activities. Some summer camps will even combine the learning of Mandarin with volunteer work. Most summer camps will also include some cultural and historical activities in the plan for the weeks, but this differs per summer camp. Therefore, it's very important to compare a lot of Chinese summer camps before you pick one.
Planning the trip and Visa
When you've found the Chinese summer camp program that you want to go to, then the real work begins. You'll need to find a way to get there and get your documents in order. Accommodation, transport during the trip, and food will all be included in the plan for the summer camp, but sometimes you'll need to arrange your own flight.
The chances are that you'll have to arrange your own flight, so make sure that you do this well ahead of time and that you have room in your budget for it. It would be unfortunate if you sort out and apply for a Chinese summer camp but you aren't able to get there because you can't get on or afford a flight. Arranging your flight is what you should do directly after applying to the Chinese summer camp.
Another thing that you should think about is arranging a VISA. The Chinese government is quite careful with the issuing of VISAs, you might even need to undergo a medical examination before you get the visa. You'll probably just want to get a tourist VISA, as I don't suspect that your Chinese summer camp is going to last more than three months. You'll need to apply for the VISA, gather all the documents that you need and then pay the VISA fee to arrange your VISA. [2]
Preparing for the Chinese summer camp
When you've arranged everything all there is left for you to do is prepare for the Chinese summer camp. There are multiple things you can do to prepare for a Chinese summer camp:
Begin learning Mandarin:
The first thing you might want to do, while your motivation is fresh, is to start learning some Mandarin before your trip happens.  Having a head start is always a good thing, and you'll probably enjoy learning more when you get there because you will have this small grounding in the subject.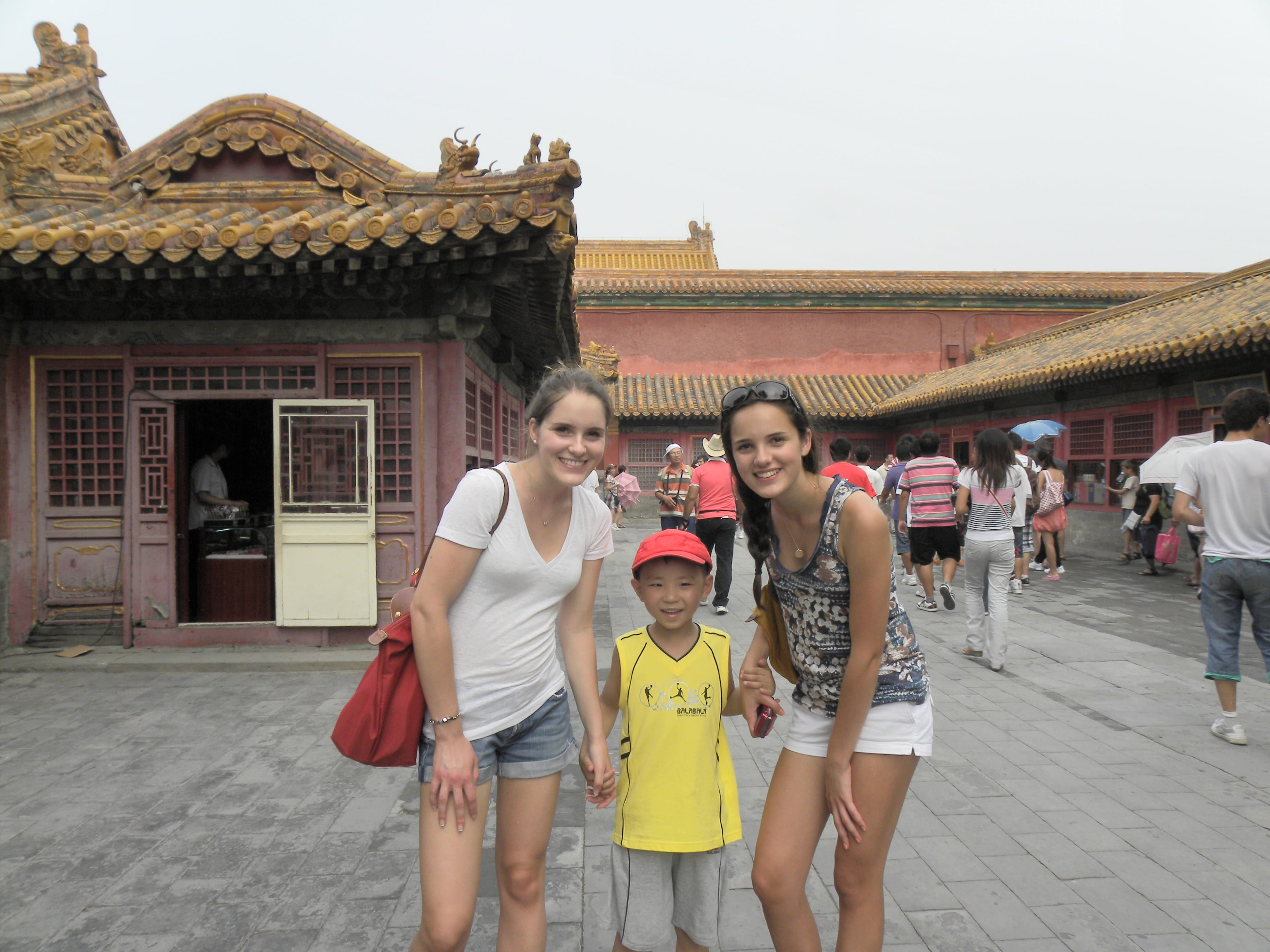 Plan your free time:
If you are going with CIP's Program, we have a well laid itinerary. But when coming to China aloneYou also want to sort of figure out how you want to spend all your free time during the Chinese summer camp. Maybe there are places where you want to eat, or there are some places you particularly want to see. Everything is possible as long as you plan it ahead of time.
Prepare your luggage, and personal details:
You will need to do some packing if you're going to be in a Chinese summer camp for a long time. It's important to pack enough clothing and personal hygiene items, as you can probably figure out for yourself. Something you want to bring for example is a nasal spray, to protect your nose from all the polluted air. Having good hiking shoes along with all your medical Information, like the phone number of your doctor, will get you very far. These are just a couple of examples of all the things you'll need in China, so it might be smart to do a little more research. Try and make comprehensive lists so you can tick off items and jobs as you go. Read about experiences other people have had, you can pick up all manner of tips!
What are the main benefits of a Chinese summer camp?
Compared to travelling alone a summer camp provides a range of benefits. You will be surrounded by eager students of a similar age, in a collegiate environment. The classes will be tailored to your needs and the current level of your language skills. Accommodation will be fully provided, with easy access to facilities plus all your meals and travel arrangements, will be pre-arranged. You will even be picked up directly from the airport upon your arrival. All this creates a stress free experience, so you can concentrate on what matters – learning Mandarin.
How shall I choose a summer camp?
The easiest way to assess the quality of any summer camp is to consult peer reviews on the internet. These will allow you to independently compare the numerous camps on offer, and provide inspiration for what your stay will involve.
Goverseas.com provides in-depth details on language courses and peer reviews of the facilities available. Goabroad.com offers similar details with a focus on volunteering, and internships. For high-school students looking for pre-college summer camps, Teenlife.com offers particular information pertaining to pre-college gap years and extra studies. For college-age students Gapyear.com offers a similar service.
Now you know almost everything you need to know for a successful trip to a Chinese summer camp. The most important thing of all though, is that you're going to have a lot of fun. You should be very excited to be planning such an enjoyable and eye-opening experience, and it will be educational too! Choosing a Chinese summer camp that seems like a lot of fun, and planning activities for yourself that appeal to you is what you need to do if you want to have the best time of your life. Traveling to China for a Chinese summer camp can end up being the most fun that you'll ever have. This can be the experience of a lifetime, and you'll not just have a lot of fun, you'll also be able to learn many new things, as well as the Mandarin language.