Have you ever thought about planning the trip of your lifetime, and traveling to Shanghai for a period of time so you can learn Chinese? If you've never considered this, then now is the time to think about it, as there is no better place to study Chinese than in Shanghai.
Learning Chinese should always be done in China itself, when possible at least, but best of all taking Chinese language courses in Shanghai is an amazing choice within China for reasons that we'll discuss. So, let's figure out how you're going to follow intensive Chinese classes in Shanghai 
Why You Should Learn Chinese in China
The Native Practice
The very first, and the obvious reason is that you'll be able to continuously practice your Chinese while you're staying in China. When you're in your home country where people don't speak Chinese, you'll much sooner forget all the things you learned during your Chinese classes. When you're in China, every moment you spend outside is a moment you get to practice what you learned during the classes, so you'll learn Chinese in China a lot faster.
You will Experience the Culture
On top of this comes the fact that you'll also get to learn more about Chinese culture. This is essential when you want to understand the language. A culture and its language are always intertwined, so learning more about one will help you understand the other. When you get a chance to learn more about Chinese culture, you'll also automatically be better capable of learning how to speak Chinese.
It's a Good Employment Opportunity
Visiting China, and possibly even living there for up to a year, is something that will appear very impressive on your resume. Understanding a different culture is something that is appreciated by almost all employees. Especially China is a good country to include in your resume, as the economy of China is booming, and a lot of business is being done with China.
You will Meet Lots of Challenges
Something that applies to living temporarily in any different culture is that it will broaden your horizon and help you grow as a person. Being all by yourself in a strange culture is challenging, but it will help you be more open-minded and dare do more in the future. Meeting various challenges will make you more competitive and open to new opportunities. This will be a good self-exploration period for you.
You will be in an International Environment
Even though you're a stranger in China, you're sure not to be the only international student, especially in a modern city like Shanghai. This means you'll be able to meet people from various cultures and learn more about these cultures as well.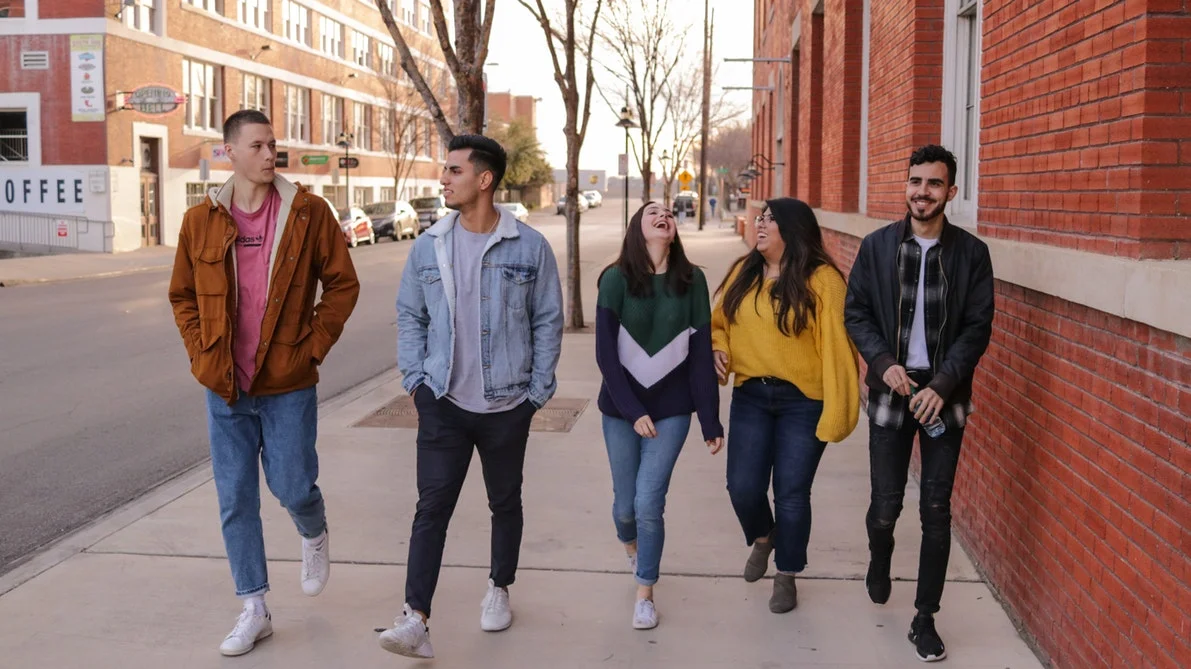 Why Take a Chinese Course in Shanghai
So, you sort of understand why China should be where you need to be if you want to learn Chinese, but why should you go to Shanghai? There are plenty of other big cities in China. Well, I've got the reasons for you- why learn Chinese in Shanghai.
Shanghai is Dynamic
Shanghai is a dynamic city that has the best of both worlds when it comes to a combination of modern and ancient history. Things are changing all the time in this beautiful city. You probably won't find a single city in China that is more modern than Shanghai. This can be seen perfectly when you go skyscraper-spotting. One of the best examples is the Shanghai Tower – the second tallest building in the world (632 meters).
Shanghai is Modern and a Global Financial Center
Shanghai is a modern city and ensures that there is enough entertainment for you. The nightlife is almost as booming as the economy and there is always something to do. The food is delicious and diverse – you will find what you like in different parts of the city.
Don't mistake Shanghai for being completely new though, although you won't find the kind of history you do in Beijing. Shanghai has been occupied by European countries throughout the years, and this is still visible. Sometimes it's like you're in an ancient British city. This mix of Eastern and Western culture is rare to find.
Where to take Chinese Lessons in Shanghai?
So you're certain that you want to travel to Shanghai for learning Chinese, now you need to find a place where you can take Chinese lessons.
Language Schools
One thing that you'll find in abundance in China is language schools – they are absolutely everywhere. Language school is the right place for taking Chinese classes all year round and they have very flexible opportunities. Firstly, you will be able to combine intensive Chinese classes in Shanghai with working or exploring the city, as you are often capable of filling in your own schedule. You'll be able to follow as little or as many classes as you want and you'll also be able to stay and go whenever you want.
On top of this, a lot of language schools offer high-quality education and small class sizes․ But you do have to find these good language schools. One language school that you might want to take a look at is with CIP. An amazing website for looking at various language schools for intensive Chinese classes in Shanghai is this one. Here, you'll be able to compare various language schools.
Universities
You can also opt for following a university course, where intensive Chinese classes in Shanghai are offered. There are some top universities in Shanghai that are known all around the world for their education. The backside of following a university course is that it will be a full-time course for a set amount of time. It can be a semester or a summer school for example. On the other hand, you will be able to learn Chinese a lot faster when you're forced to follow full-time courses, and you're ensured to get a high-quality education.
Universities could provide credit which you may transfer to your university

Its got accommodation on campus

larger class size
It is restricted to schedules and not flexible with start dates
Types of Chinese Language Courses in Shanghai
There are various Chinese courses in Shanghai and all you need to do is to choose a relevant course. Here are some good suggestions:
Summer Language Programs
If you want to spend your summer vacation learning Chinese, a summer language program is the best solution. But be aware that you need to start your application process earlier – in Winter and/or Spring. The deadline highly depends on the course. So make your research earlier and decide where you want to learn Chinese in summer.
Summer Camp for Teens
If you are aged between 14-17, a summer camp in China will be an unforgettable experience for you. Apart from learning Chinese, you will have time to explore Shanghai. There are interesting summer camps in China for high school students, you can choose the best one for you.
Semester Abroad in China
A semester abroad is a good chance for university students to spend six months of their education in another country. You will have the opportunity to learn Chinese at a Chinese university. The programs run at various level, from beginner to advanced.
A Year Abroad
There are many "Study abroad" programs which are a year-long. If you decide to study abroad in China, there will be lots of opportunities. If you decide to work abroad in China, again, you will ample choice. There are lots of cities that offer good opportunities for learning Chinese in China. All you have to do is to make research and see which city/program matches your needs.
Family Programs
If you want to have a first-hand experience of Chinese family culture, family programs are what you should be looking for. You will stay in a family, get involved in the daily life of a local Chinese family. What else can help you learn Chinese in China faster than staying with a host family!?
Best Universities to Study Chinese Language in Shanghai
Fudan University: Chinese language courses in shanghai
Fudan University has a history of years and has a good reputation in China. The university is multicultural which implies you will not be the only foreign student in the campus. This will broaden your mind as you will deal with students from different cultures.
You can take intensive Chinese classes at Fudan University. Alternatively, you can learn Chinese History or the Chinese economy. The university gives you lots of options to choose from.   
Shanghai Jiao Tong University Mandarin Program
This is a major research university in Shanghai. The programs vary from non-degree programs to Ph.D. programs. You will surely find the field of your interest at Jiao Tong University as it offers a wide variety of disciplines – economics, law, literature, agriculture, science and so on.
Jiao Tong University welcomes both Chinese and international students. Their aim is to preserve the age-old tradition on education that the university has had and to combine it with the mindset of the millennials.
Shanghai University Chinese Language Courses
Shanghai University is one of the top 40 universities in China. It offers 82 undergraduate programs, 187 graduate programs, and 97 doctoral programs in various disciplines. The disciplines include science, engineering, economics, management and a lot of other fields. The aim of the university is to be a key player in the education sector both in China and abroad.
The university has three campuses which confirm the shape of "One Body" and "Two Wings". Baoshan Campus is the main campus – the "One Body". Jiading Campus and Yanchang Campus are the "Two Wings".
East China Normal University
East China Normal University is one of the top public research universities in China. It is included in different national education programs in China. For example, "Project 211" and "Project 985".
The programs in East China Normal University include undergraduate admissions, graduate admissions, language programs, programs taught in English. The university also offers short-term sessions. You are free to apply online right on their website.
Tongji University
Tongji University, formerly Tongji German Medical School, is another state university in China. It has a long history and is considered to be one of the prestigious educational institutions in China.   
The international faculty also offers courses in English, German, French, Spanish, and Italian. In case of questions, you can reach out to them via email or phone provided in the website.
Factors to Consider: Deciding to study Chinese language courses in shanghai
When to Study in Shanghai
The first thing to consider is when to go, although this only applies when you're not going for an entire year or for summer school. This only applies when you're free in your choice of when to go. You should try to go during the fall as the weather is the most agreeable with a lot of clear days. You want to avoid the first week of October though, as this is China's national day when all tourist amenities are packed and extra expensive.
Finding Accommodation
When it comes to finding accommodation, an amazing option would be living with a host family for an amount of time. This way you'll get even more chances to practice what you learned during those intensive Chinese classes. You can use the following website to search for the perfect host family in Shanghai. Other options for accommodation also exist when you don't feel comfortable with this, taking a hotel will always work when you're only there for a short time, an AirBnB can be very nice and affordable as well. If you were to follow a university course then they will be able to arrange accommodation for you on the campus This also cuts the costs and makes it easier to connect to other international students on the university.
Right Visa for Your stay in China
Something that is important, especially when you want to study in China, is arranging your visa way ahead of time. The Chinese government is quite strict about this, so it's important to apply for a student visa far ahead of your visit. It might even be necessary to get a medical examination before you can get your visa. Generally, you will always get the visa, but you do need to gather and send them all the necessary documents before you get.
All in all, planning this trip to following intensive Chinese classes in Shanghai should be fun. Yes, it's a lot of work, and yes, it's not cheap, but in the end, it will all be worth it. You will not only have an awesome experience to put on your resume and to score your dream job, you'll also have an awesome experience that is going to shape you as a person and that is going to be an incredible amount of fun. How special is it to travel off to China, learn Chinese, meet many internationals, and explore the culture of China. Shanghai is a world city that everyone should visit at least once in their lives, so now is your chance to meet this goal. Visiting China is something that you're never going to regret, so now it's up to you to arrange the sort of education that you want to follow, to arrange the accommodation that you'll be staying at and to get your visa in order. After doing all of these things, you'll be ready to travel.
Learn Chinese at Language School in Shanghai
If you don't want to take a university course but you still want to learn Chinese in Shanghai, studying in a language center is a good option. You still get the benefits of exploring Shanghai and learning Chinese in China.
Especially if you decided to pursue a university degree in China, a language school can help you with your application process.
Here are the main advantages of learning Chinese at a language school:
Flexibility – Chinese courses at a language school are more flexible. You are free to choose the timing of your courses. However, you don't have this freedom while studying at a university.
Comprehensive – some schools include 6 classes a day while universities only have 4 standard classes per day
Smaller groups – student ratio in language schools is about 15 participants. University groups are usually larger.
Easier to combine with other activities – as you are not too loaded with exams, you will have more chances to travel, volunteer, take an internship in Shanghai
Easier to get into a university – after taking a Chinese course in a language school, it becomes easier to apply to a Chinese university.
Here are the pros and cons of hiring a language center when applying to study Chinese at a University in Shanghai.
Pros of Using the service of language center/agency
Hassle free and peace of mind

The agency deals with the language barrier and admission processes

You get 24/7 support and feedback on your application

Offers extra immersion services like travel, internship etc which you don't get applying by yourself

Accommodation arrangements can be tough and Agencies are able to sort you out

Settlement – Agencies provide personalized services to make sure your first few weeks of arrival is properly planned and removes any anxiety – like you don't get stranded at the airport

Can be customized with agencies  
Cons:
May cost extra money  

May not be reliable

May not meet the deadlines
When it comes to taking a Chinese course in Shanghai, you have lots of options. You can take a Chinese language course at a university or at a language school. Meanwhile, you will have the opportunity to volunteer and to explore Shanghai.
Traveling and meeting new people will indirectly impact learning Chinese faster than it would be at your hometown. Studying Chinese in China is going to be an unforgettable experience for you.