How to Learn Chinese Online
Learn Chinese online! It's now a fancy way to acquire Mandarin skills without traveling to China. COVID-19 has taught us; this is the ideal way forward. If you are planning to visit China or just learning Mandarin for professional, may be personal reasons, then learning Chinese Online is a golden opportunity to kick start. You can interact with Chinese people in their native language, and it will open more doors for you.
Why Learn Chinese Language online?
As the Chinese economy and market become the world's playing field, more international companies need bilingual Chinese speaking staff. This is why several international students and business people are aggressively pursuing Chinese lessons. Chinese was developed in the 10th century BC and spoken in 8 countries. Over 800 million people have Chinese as a native language. Chinese is spoken in Hong Kong, Taiwan, Thailand, and Singapore. Almost 18% world's population speaks Chinese, and if you want to excel in your business in the Chinese, then learning Chinese is a smart choice. Learning Chinese online is a very affordable and transformative experience.
Daily Free Lessons for learning Chinese Online
If you are looking for a way to take the initiative, start with online Chinese Language learning. All you have to do is to spend time exploring the best Chinese lessons online. Different applications are helping millions of people in learning the Chinese language.
There different approaches to learn the Chinese language, but you can choose the best one depending upon your situation and comfort. Multiple Online resources are available for learning Mandarin Chinese.
I will tell you about a few resources that will excel your command in learning Chinese to expert level.
1. Anki: Learn Chinese Online
If you are a beginner in learning the Mandarin language, Anki is the best software to learn basic concepts with a local understanding of traditional Chinese characters. Anki is relatively easy to use, and it comes with significant features that enhance your Chinese vocabulary.
Anki provides free audio flashcards that can be a great help to improve Chinese listening ability. You can listen to the character's pronunciation and review new words from the audio flash words.
If you are looking for the easiest way to learn, use Anki. It is a smart learning system where flashcards are used to show a specific character multiple times repeatedly.
2. TuDou, YouTube, YouKu:
These three video sharing websites have millions of video contents to teach beginner to advanced level Chinese language. Using Anki applications, you can memories Chinese characters, but using these three video websites, you interact with the best Mandarin teaching experts.
Plenty of lesson content help available to get started, and you can listen to native Chinese speakers. Moreover, you can gather free audio-video materials. On YouTube, there are different channels available that teach traditional to simplified Chinese characters.
3. Jukuu
Dictionaries are helpful to check words, and Jukuu helps to find the Chinese English example sentences. If you want to learn a new Chinese word, you can search in the Chinese dictionary to look up Chinese sentences or phrases.
4. Free Chinese Podcasts
If you are learning the Chinese language, it is crucial to provide yourself an environment where you can seek different Chinese language concepts. Podcasts are a great way to listen to different Mandarin Chinese lessons.
Listening to Chinese native will help to improve your Chinese accent. Moreover, you can build a listening ability by exploring different Chinese podcasts.
5. Tatoeba
If you search for another application like Jukuu, Tatoeba offers a vast database to search for different Chinese sentences. With every hour, the Tatoeba database got updated and offered a 1-1 translation.
If you want to check the translation of a specified sentence, you can simply add an English sentence to check the Chinese translation. Moreover, it is entirely free to use Tatoeba,
Using tatoeba, you can learn new Chinese phrases and words. And you are allowed to post new material for others to learn.
6. Join Chinese Forums
If you want to interact with your peers or experts to ask any question related to Mandarin, you post your query in the Chinese forums. If you search on Google, you will come across plenty of Chinese forums.
You can interact with native Chinese people, and in the forums, there are plenty of materials available to learn Chinese. People can share their challenges, and the user can get a quick response to their queries.
People worldwide are paying huge amounts to get their Mandarin question answer, but you can ask questions for free on Chinese forums. You can gather great stuff on the forums for free.
7. Chinese Language Stack Exchange
For international students, it is difficult for them to learn the Chinese language. There are plenty of stack exchange sites through which people can exchange their Chinese related quires.
You can interact with second language speakers that will teach you effective techniques to learn the Chinese language. Moreover, you can filter good and bad answers. Sometimes, native speakers are not qualified enough to teach Chinese as a second language.
Using the stack exchange, international students can interact with the teachers to help foreigners learn Chinese concepts. You can read other people's opinions on the stack exchange.
8. Perapera–Kun Plugin
Learning Chinese characters is the most daunting task; if you learn Chinese as a second language, it becomes difficult to take the initiative. Perapera kun is a plugin that defines specific Chinese words and phrases.
If you mouse over a specific word or sentence, it will provide you detail about that specific word or sentence in your browser.
If you search on the internet for the best Chinese learning lesson, you can get millions of resources, but I will suggest not overwhelm yourself with many resources simultaneously. Focus on one or two resources to get the basic to advance level understanding.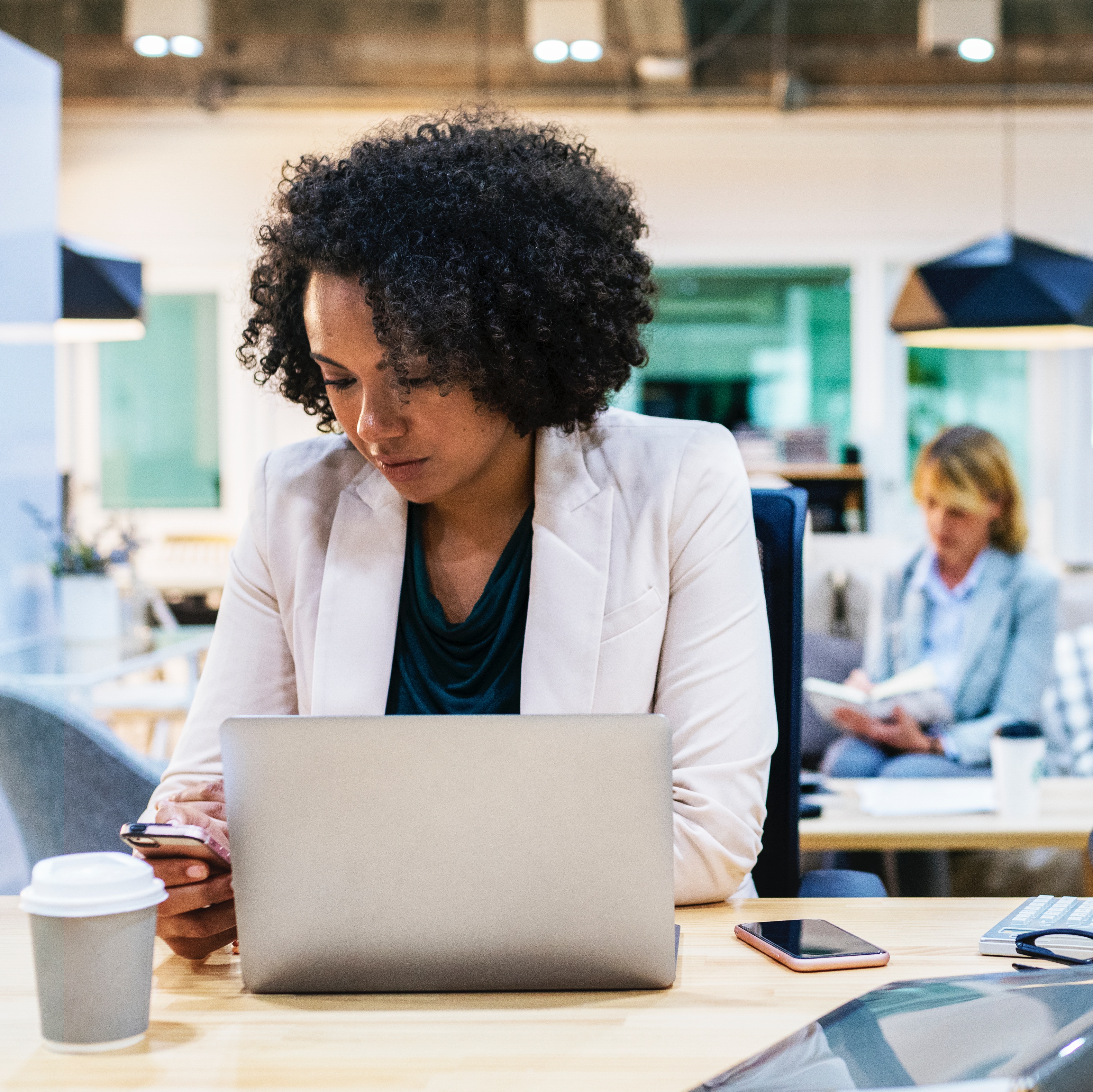 Effective Tips to Learn Chinese Mandarin Language Online
Listen to Mandarin:
The first one to three months will be difficult to handle because Chinese characters are not easy to learn. Listening to Mandarin will help you to recognize different tones of Chinese characters. Mandarin is a tonal language, which means that a similar character can pronounce differently can alter its meaning.
Listening to Mandarin, you will get used to different tones. I know starting struggle is too difficult to understand characters. But listening to Chinese characters will make complete sense of what a specific character sounds like and how to combine one or two characters.
Moreover, listening to different words can increase your vocabulary, and you become accustomed to different sounds. Listen to audiobooks and podcasts, or you can watch Chinese videos and drama series.
Memorize Chinese Characters:
Suppose you are going to learn Chinese start learning traditional Chinese characters. There are no alphabets in the Chinese language, as different characters are combined to make new words or sentences.
Start learning 10-20 characters daily and listen to their pronunciation and practice them daily. Devote daily one hour in learning Chinese Characters and get familiar with basic Chinese Characters.
Why is it necessary to study Chinese Characters daily?
Learning Chinese characters is not a one-time process but a continuous process to get familiar with various characters. It will help you to speak Chinese without getting confused. If you do not repeat character daily, you will forget them quickly; therefore, it is crucial to relearn repeatedly.
Focus on Patterns:
Instead of learning rules, focus more on patterns. If you are an international student, it becomes difficult for you to learn grammatical rules first. Instead of learning grammatical rules, focus more on the patterns.
The patterns show a complete frame of how you could build a specific word using multiple characters' variations. Chinese grammar is completely different from the English language, as there are no complicated tenses, genders, conjunctions.
Read, Read, and Read:
The more you read, the more you understand Chinese sentence logic. If you read Chinese newspapers daily, you will get familiar with many Chinese characters. Explore Yale for reading authentic Chinese stuff. Yale holds a huge collection of Chinese literature, history, politics, and the latest technology news.
Moreover, by reading different articles online, you can build your vocabulary without making much effort. If you are not interested in reading Chinese news, you can read fiction and non-fiction novels. There is an application known as LingQ, and here you can find useful stuff to read.
Speak a lot:
If you are learning, listening to Chinese lectures but not practicing, you will forget everything. You can do practice by speaking to yourself or talking to someone else. If you pick new words, include them in your speaking practice. Listen to sentences or phrases and practice them without worrying too much about tones.
Try to learn character tones, and it will improve your speaking accent. Interact with native Chinese and initiate conservation with them in the Chinese language. Practicing is a continuous process, and within a few months, you will see fluency in your Chinese speaking abilities.
In the beginning, do not worry about the pronunciation; it is a slow process in which you will adopt correct pronunciation gradually. Listen to Chinese music as it will improve your character pronunciation effectively.
Do not rush to the process of learning a new language but trust your journey that you will naturally improve and sound like a native speaker.
Basic Research before Learning the Chinese language online:
There is a quote in the Chinese language.
"磨刀不误砍柴工," which means "the more preparation you will, the faster the results will produce."
Before learning Chinese, research for the best links or material for basic learning. There are no alphabets in the Chinese language as it contains characters which are difficult to memorize. There are two types of characters, traditional and simplified.
If you want to explore China's historical part, then learning traditional characters is fruitful for you. Many universities in Taiwan are offering free online programs for the Chinese language.
You can learn simplified characters in Mainland China, and Mainland has some best-qualified Chinese language training institutions.
If you search Google, there are thousands of videos and articles that will help you gather the best material for learning the Chinese language. But do not trap in the sea of knowledge. Simply choose one or two best resources and start learning from the basics.
How to Learn Chinese Online Fast?
Choosing the right study material and be consistent in your learning goals can fasten your Chinese learning process. There are two processes of learning the Chinese language,
Self-Learning
Learning with a tutor
Chinese Language Self Learning:
For self-learning, you have to collect the best relevant material that will excel your knowledge gradually. The internet has made things much easier, and you can access the best notes to take the initiative. Some different websites and applications are helping to upgrade your Chinese language process. Create your schedule and adopt a learning style that is suitable for you.
Chinese Class 101 is offering incredible material and programs for learning the Chinese language for international students. Please focus on the video course content as it will help you listen to the Chinese character's pronunciation. By starting with the pinyin, you can quickly learn Chinese characters and understand each character formation's logic.
Learning with a tutor:
If you hire a professional Chinese tutor to help you learn Chinese, it will save a lot of time. Many universities and educational programs in China offering Online classes for international students. A professional Chinese teacher can save a lot of your time and offers a proven strategy to learn things faster.
They provide complete strategy and related notes in a series that will gradually help you speak Chinese like a native. Moreover, you can face-to-face interaction with your tutor, and you can start real-time conservation with your teacher to improve your speaking abilities.
Chinese as a Second Language:
Adopting Chinese as a second language makes it difficult for you to imitate the conservation; thus, many international learners keep silent. Try to come out of your comfort zone and use Chinese as much as you can. Don't care for the accent or tones. You are allowed to made mistakes while speaking but learn from those mistakes.
Ask your Chinese friends to improve your accent and support you in increasing your Chinese vocabulary. Open your ear and mouth if you are a serious Chinese language learner and strengthen your weak parts.
Best Practices to Learn Chinese Online (Do's and Don'ts)
Do's:
Do hangout with Chinese friends.
Be punctual in taking Online classes.
Learn at 20 new Chinese characters daily.
Ask the Chinese native to help in learning their language.
Keep track of deadlines.
Learn Chinese tones
Don'ts:
Do not take stress while learning Chinese characters.
Don't take huge tasks to complete in a day.
Do not take advanced level material to learn in the beginning.
Apps for Learning Chinese Online for free:
On a quick search on Google, you can access many websites and applications for free Chinese learning.
Duolingo: An incredible application to learn the Chinese language
Mondly: Get free access for beginner to advance level Chinese course. You can master your writing, reading, and listening skills using mondly.
HSK Online: Hanyu Shuiping Kaoshi (HSK) is a standard test that measures individual chinses skills. It provides the vocabulary list through which you can learn different Chinese modules.
Best Online Chinese Courses:
The following are the websites that offer incredible Chinese courses.
Best Online Chinese Language Schools
Chinese Language Institute
Beijing Language and Culture University (BLCU)
That's Mandarin (TM)
Mandarin House
Culture Yard Language School