In His Own Words: James W. F. | CIP GAP YEAR PROGRAM Alumni
[tooltip gravity="nw" text="Quote:"]"There is hope for Human Kind as long as we connect Rural and Urban folks and make available equal opportunities. I have witnessed first hand and learned about how China lifted over 900 Million from poverty into Middle class in just a decade! Technology is at the heart of it all – Lessons from My Gap Year in China Program "[/tooltip]
Why did you decide to participate in a China Gap Year Program?
I had known for a while that I need to take a Gap Year Abroad. I wanted to travel and do things I could not do while I was busy in High School. I also thought I might not be ready to go straight to college. I hope that traveling abroad and exploring the world would help me figure out what I wanted to do with my life. At the heart of this decision, I wanted to be sure that my career path is justified deep in my heartbeat but I worried this may lead me wandering for years, without making any progress. I also feared it might be even more difficult for me to go back to school after my colleagues are advanced. One Day, my Mum discovered the CIP  Gap Year Program in China: a program that would allow me to combine as many program components and possible. During my research, I touched on lots of program components and lived in major cities and rural parts of China. My parents and I selected CIP because of the flexibility and variety guarantees a  deeper experience. The China Gap Year Program Packages proved to be more affordable within CIP's Gap Year Program. I Combined, Chinese Language, Internship, Kunfu Classes, Travel, History and Volunteering. I do not have to spend separately on these experiences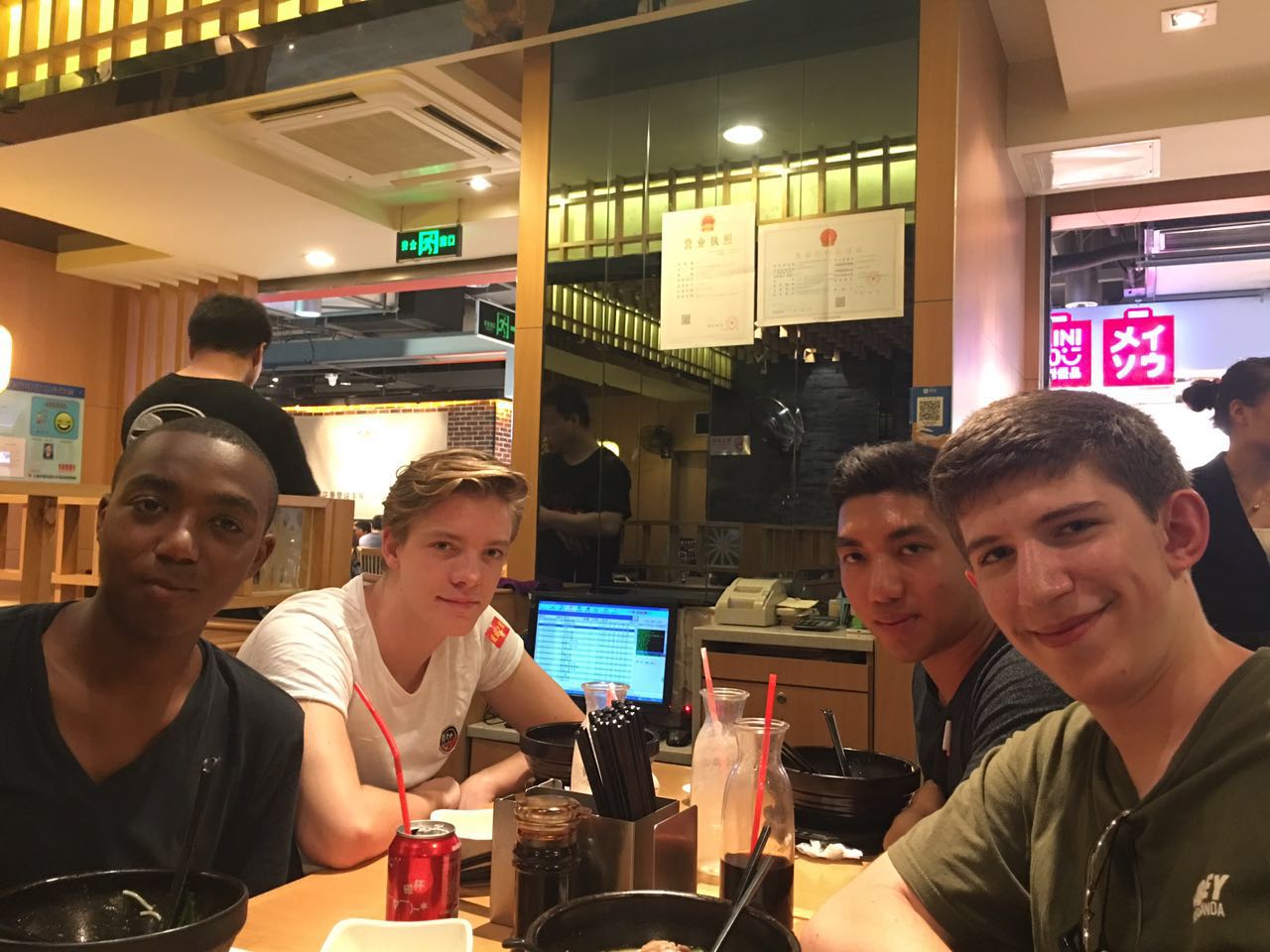 Why China for Gap Year Abroad?
I chose Gap Year in China because I knew it was an opportunity for me to be immersed in the Asian culture and history while developing skills relevant to my career. I am considering venturing into International Business or Relations and I was advised by my Course Instructor to consider Asia. China being home to 1.4 billion people and a merging superpower, it is definitely a country to consider.
What Did You Do on Your Gap Experience Abroad?
I got my visa quicker than expected and decided to arrive in Beijing few days before start of program. We started the China Gap Year program with history in perspective because in order to understand the journey at hand. There was the need to understand the People and Culture and CIP scheduled trips and travels to historical places. I remember vividly my trip to Nanjing and the history in perspective. The Nanjing Massacre Museum was a real exposure to parts of World War II and the Japanese invitation of the Middle Kingdom. Our team made a revealing trip including a backpacking trip in rural China around Sichuan.
We then rafted down the Yellow River, stopping along the river to do some trail work and volunteer service for the local farmers. Then, we learned about urban poverty, the problems it creates, and how we can make a difference. We visited a homeless shelter, volunteered at inner-city schools and met countless people who shared their experiences with us. Then it was on to Xian and an alternative break program with a focus on outdoor education. While there, we volunteered Qi'ng Dynasty's Museum where most of the Emperor's artifacts were kept.
After a week-long break where we had to reconnect with our language tutors for practice and other classroom lessons. It then brought the language alive.
I had the opportunity to do a 3-month Internship with an organization that runs an International Trade and logistics business. Depending on our career goals were split into various organizations. My company is a State-owned institution with massive FDI from abroad. During this internship, I learned how to conduct consultancy services for market penetration and strategy.
I took some kungfu classes as well as kickboxing which and it helped me do away with negative energy, stress, and anxiety.  There was too much I accomplished on the journey and I have committed to writing a book regarding this. Stay tuned!
What was the Most Memorable Part of Your Gap Year in China Opportunity?
So far my time in China has been the most memorable experience because it was emotionally wrenching and because, although I knew about the serious problems connected to urban poverty, I had never seen them firsthand. I also had the opportunity to witness a variety of Chines Tea Culture, interacted with the Culture and it was awesome. I noticed how the culture of the people swept through the land with variations. The Drinking Culture is nice to witness, Chinese are very friendly people especially the rural folks. Their understanding of Human relation and values are deep. These surpass any book knowledge. I guess as young Man, I missed all these vital aspects of life. I learned to meditate and listen to my instinct and observe the quiet moment when my soul speaks to me.
What Aspect of Your Gap Year Internship Impact Your Professional Career
I have since infancy loved the concept of International Business and Trade. Growing up, I have read how China was dominating the world in terms of trade with the rest of the world I also studied the impact and investment of China into other developing countries advancing the case of south-south cooperation. I studied Chinese for close 7 months and when it got to my Gap Year Internship, I had no illusion as to what I wanted. I was placed to work with a Chinese State-owned Company. The organization played a very vital role in championing Chinese trade, and helping local organizations develop internationalization strategy
My Job Role
Assisted with researching and compiling trade facts on European and South American Countries
Researching about huge organizations abroad who host large Tradeshows
20% of my job include Social Media Marketing
Writing reports and preparing Presentations for my supervisor
Taking notes during meeting
Attending trade shows
What I learned as a Gap Year Intern
Chinese Business Ethics and work place politics
Business strategies and product distribution
Some business skills such as presentation
Improved my confidence and also acquired some networking skills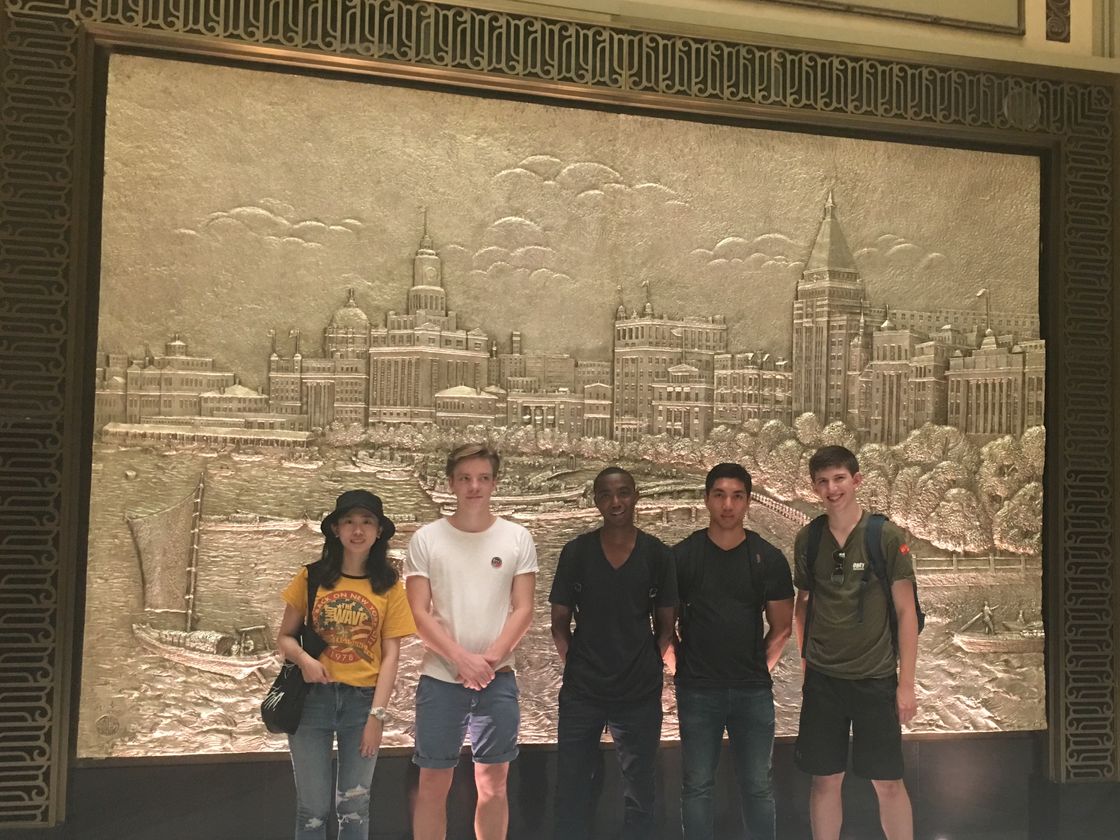 Would you encourage other students to take part in a gap year program in China?
I would certainly recommend a gap year to anyone who feels they aren't quite ready to go right to college, or anyone who doesn't think they know themselves well enough. If you want to take control over your life decisions and grow up, its time to shift from your comfort zone and try something relevant. My gap year experience so far has really helped me mature, and more importantly, it has helped me figure out who I am and given me an idea of what I want to make of my life. I have read so many reviews online prior to going to China but I think the experiences in China are second to none compared to other destinations. It is ideal to combine adventure, volunteering and then on the other side, combine studies and Internships. If you can commit 6 months and above to this, then you can even get more!
How will your Gap Year affect the rest of your life in College and After College?
The experiences I've had this semester will stay with me forever and ever! I'm now more educated about world issues, and more motivated to do my part to make the world a better place.  My personal philosophies and ideals will be forever influenced by my time the CIP Gap Year Program
When My Parents Arrived in China
My parents paid a surprise visit while I was in China. It's been months since I left Washington DC and I was happy to see them again. We had a real family Reunion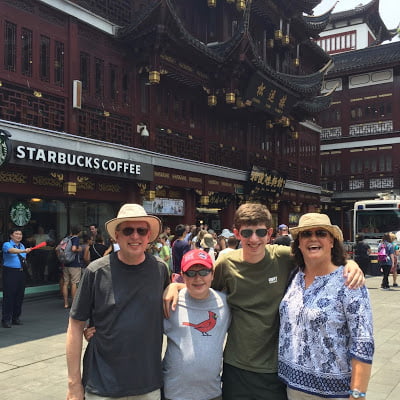 [quotes quotes_style="bquotes" quotes_pos="left"]Insert By CIP's Client Service Team[/quotes]
A Big Thank You Note From His Mum
While the program was going on, James' Mum made a request to come over and we managed to coordinate that. These simple one line appreciation from parents keep us going. We spend