Your chance to discover yourself and develop your career through a summer Internship in China
If you haven't already secured an internship for this summer, you're probably worried.  It's already late in the game, and you know your friends have been receiving responses.  But fret not—if you act now, it won't be too late to land a summer internship in China! CIP's Best and Competitive summer internships will position you to start a career that you have been thinking about. We do not provide raw internships! Yes, you heard me right. Our internships are combined with Mentoring and coaching so to ensure you develop holistically and understand what it takes to succeed in today's competitive job market. You may not have heard of this innovative and modern internships but its here now.
When you've read why you should intern in China, and decided to grab the opportunity and apply, you might find that there is a multitude of websites and companies that provide this service. So why come to China Internship Placements (CIP) for an internship this summer? Here are Four reasons: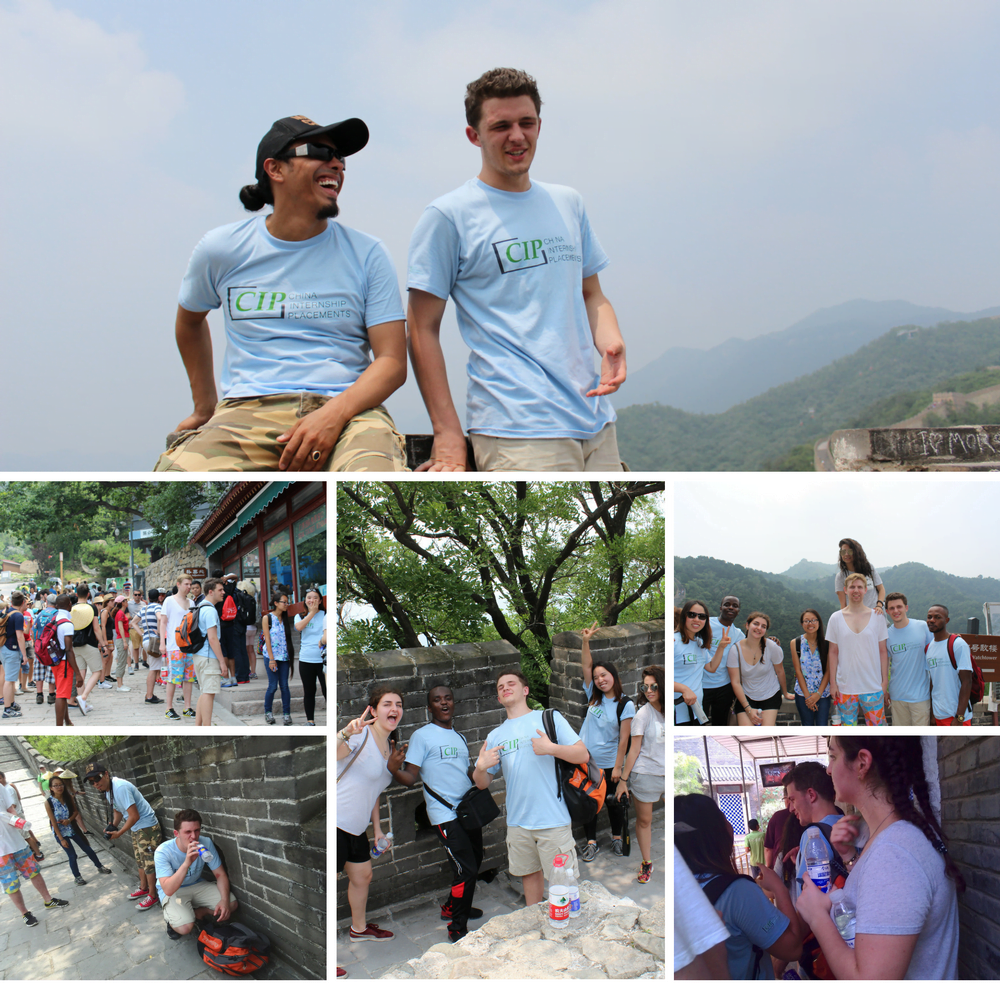 Training
At CIP, aside from a guaranteed Internship in a sector of your choice this summer, you'll also receive entrepreneurial training with China's most prominent acceleration house. They are the experts in Business Incubation and have trained several successful CEOs and invested in several start-ups. The practice covers topics around starting a business in China, policy changes in trade, the booming Chinese sectors worth spending in, and sourcing funds for entrepreneurial ventures. These skills come in handy for young graduates especially in this age of innovation.
Mentoring and Coaching
Worried about what to do in the future?  You will also be allocated two (2) mentors, one at the company you're interning at (host company), who will assist you with job tasks, performance appraisal, constructive feedback, workplace culture integration, and provide insights on successfully completing your internship in China. The second mentor is a career expert from the United States (working on the Wall Street and Silicon Valley) who will help map out your career, provide advice and professional guidance on serious topics most young graduates are not aware of (remotely). I assure you, 95% of your colleagues do not know about these advanced tactics of quickly securing opportunities in Fortune 500 Companies. This is what makes an internship successful such that you have an experienced person guiding you every step of the way. CIP Internships are more than just job roles; it's a whole new experience, utterly transformative. Get more information about our award-winning double Mentoring and Coaching Program
Cultural Enrichment
Not only do we provide Mandarin Chinese language classes, but we also schedule activities and trips around your selected city. You will have opportunities to visit scenic and historical landmarks in your chosen city neighborhood or travel to farther locations.  CIP also arranges cultural enrichment lessons in the history of the Middle Kingdom, cooking local cuisine (such as dumplings), and martial arts (kung fu).
Opportunity to Volunteer – Giving back to Society
A fulfilling volunteering opportunity over the weekend will earn you more satisfaction. CIP arranges to volunteer for our Summer participants. You will have the chance to give back to society and spend time with the less privileged. Our Summer volunteering projects range from caring for the deprived Migrant Children, aged and Orphans. We also arrange community-related projects
The Fun
All work and no play make a Summer Intern dull. We have integrated activities and so much fun to make sure that your workaholic mode does not get activated. So what can you expect?  Mountain hikes, treasure hunt, Games and KTV visits. We will conduct a brainstorming segment where interns get to list activities they would like to have, and then we arrange them in order of priority.
You will learn to work with others, break the ice, and make new friends who are like-minded and are on a career enhancement mission in China. So shake off the boredom. We have noticed that the fun side of our Summer internships and Internships Abroad gets you refreshed each week for the Job.
A Vibrant Summer Intern Community – After Internship Service
CIP prepares to host over 200 interns each summer. Our Summer Internship participants mostly come from UK, USA, Canada, Spain, Italy, Germany and some other countries. Their profiles are usually Graduates and Students, very affable and inclined towards developing a professional career. Flying all the way from their respective countries to China for a summer internship tells so much about who they are.
After your program is ended we do not just escort you out of China and say goodbye! our commitment towards your career development does not end there. We will introduce you to our Alumni community where you gain lots of support services in the future. Some Alumni had opportunities to return to China and others were able to connect with each other when it comes to Jobs and other opportunities. We also have career coaches giving our Alumni detailed counseling segments on how to develop a good career.
Job Search Assistance
CIP can assist with your employment search post internship if you would like to work in China immediately after (if you've already obtained your degree), or later on when you've completed your studies. Besides, only CIP offers alumni a Job Portal with over 800 companies and their combined listings of at least 2,000 job opportunities!
Available Summer Internship in China Vacancies (2019)
As a summer intern in China, you have lots of vacancies and Multinational organizations to chose from. We make sure you are in charge of the process and contribute 100% to designing your summer Internship. Our Summer Finance internships in China provides lots of opportunities from Investment Banking to any role in the finance sector. Marketing and Business Internships this summer will present you the chance to work with the world's best PR and Communication houses and also Boutique consulting firms. The good news is that CIP Internship Programs are diverse, so there is something for everyone
Bitcoin Investment internships
Internet of Things (IoT) Related Internships
Wealth Management
Investment Banking
Mergers and Acquisitions
Corporate Communication
Summer Marketing Internships
Law and Paralegal Internships
Public Relations (PR) Internships
Hotel and Hospitality Internships
Charity and NGO Internships in China
Consulting Internships
Engineering Internships (Mechanical, Auto, and Electrical)
Companies you may be working with
You will be placed in well-organized companies and businesses where your skill sets are developed. You do not need mandarin skills to intern with these organizations because they are multinational firms