Information on various categories of visa and  the Right China Internship Visa [Updated in 2019]
Finding an internship in China or even particularly summer internship in China is actually not that difficult, especially if you go through the CIP Platform.  However, China requires most nationals to obtain a visa just to enter the country, and definitely a visa to study and intern.  Visa regulations are constantly changing, and different agencies will tell you a variety of truths, so here we provide you an overview of possible visas you might be offered, or could encounter, during your China internship program search. Whether you are looking for a visa for an internship in Shanghai or Beijing, this article gives you a good information you can rely on. With over 10 years working in the industry as an expat, I have experienced several visa policy changes and I can say that the Chinese Government is strict with its visa regulations and will punish any violation. With the rise in China's economic powers, Internships have become a window to experience the Ancient kingdom from a special perspective. Many young graduates and university students are eager to discover China in order to understand what it has to offer. With the persistent rise in average salary in China, adults as well have picked the interest to work and building their career. It is therefore essential that we understand the rules governing entering, living and legally staying in China
We hope you'll use the information provided to choose the right visa for an internship in China and enjoy your life in top cities like Shanghai, Beijing or Nanjing.
If you are considering to intern in China, you need to be concerned about securing the right visa for your internship and always insist on getting the right category. It's no secret that the Public Safety Buraex authorities seldom visit workplaces to conduct a routine inspection especially after Summer 2016. Summer 2017, Shanghai had a massive inspection and some companies were fined. This article will help you understand what is required and the visa application process. The Internship in China Visa, I will say is easy to acquire, if you get the right institution to assist you through it all
The Visitor Visa (F-visa)
Back in the day (pre-2013), a visitor F-visa would allow for a six-month internship, paid or non-paid.  However, nowadays the wording allowing students to intern has been removed, and it has become a gray area. Strictly speaking, the F-visas are described as for non-commercial "visits, exchanges, inspections, etc.", offered to experts invited for non-commercial conferences, cultural exchange, investigation, scientific/technological/educational tours, or for sports and other health activities.  The F-visa should probably not be used for internships, which could be why many applicants applying for internships have had their F-visa applications rejected. However, since there is no official "internship visa" and nowhere does it strictly state that an F-visa can be used for an internship; but China visa category F (F-visas) are still offered to interns in China by some Internship Providers.  
F-visas are best applied for when wanting to volunteer without compensation. A very small organization who do not have legal and compliance department may allow this but let the intern "beware"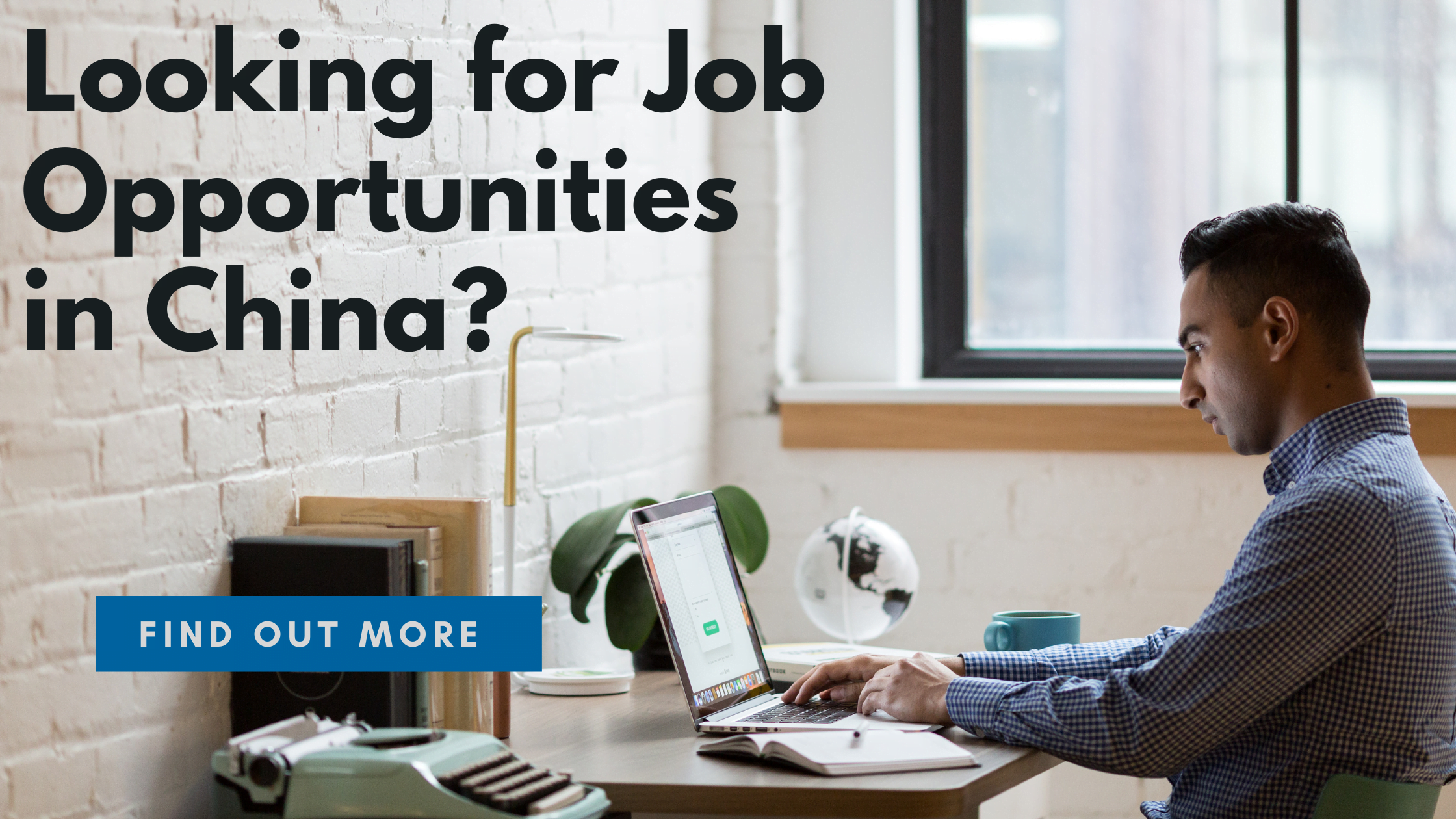 The Business Visa (M-visa)
The most commonly offered internship visa is the business M-visa, which does not allow the intern to be paid for their services neither any form of compensation.  Officially, the M-visa is only for "commerce or trade", which is why it is a very short-term and requires exit and entry every 30, 60, or 90 days.  Having to leave the country and re-enter China can significantly increase the cost of your internship, depending on where you intern. For example, if you interned in Beijing and had to renew your visa in Hong Kong, you might spend between RMB 3,000-5,000 for a weekday visa run (note: you would have to take at least a day off work), but if you lived in Shenzhen, you would still need at least a day off work, but could probably get away with less than RMB 1,000.
Although the M-visa is for the business of commerce and trade and nowhere does it strictly state that an M-visa can be used for an internship, but China visa category M (M-visas) are still the most commonly offered visa to interns in China.
The reasons some internship providers ignore the law to still provide business visas is because it costs them nothing. But as an intern, you should be concerned about the legality of your stay regarding what you do in China. You have future ambitions in China, hence the need to be cautious. You will be paying program fees so make sure the Agency gives you the right visa which in this case is the X category which is described in the next 2 paragraphs
The Tourist Visa (L-visa)
Many companies will offer a position, but require the candidate to enter China with a tourist visa first with the promise of changing it to a work visa, or another proper visa, later.  This is especially true with full-time employment offers.  However, remember that it is strictly illegal to work on a tourist L-visa (no gray area at all), and if you were to take the agency or company's bait, there is absolutely no guarantee that you will not have any employee rights.
The consequences of working on a tourist visa could be an employer who refuses to pay a salary, changes the working conditions or wage amount, or other unethical change because the company knows that you have no employee rights when you're working illegally.  In addition, they know that you will not report them to anyone because by working illegally you are engaging in risky behavior that could result in substantial fines or even deportation.
The Student Visa (X-visa)
The difference between the X-visa (often broken down to X1 and X2) and F-visa is that X-visa students need to have registered residency.  Students who study in China with universities on an X1-visa are allowed to perform internships and other work as long as they have submitted internship applications to their schools and received approval. They then take that approval letter to the local Entry and Exit office at the Public Security Bureau and update their residence permits with detailed information about their new employers, such as the company name, location, and employment length. The X1 Visa allows stay up to a year and can be issued by universities with a JW202. The X2 Visa is usually issued to students who will stay in China for up to 6 months. Most organizations prefer X2 for internships.
The X visa could be extended while in mainland China. Some situations may require students to travel to Hong Kong to extend.
Companies such as Benz, Audi, Marriot Hotels, and other Fortune 500 organizations with legal and compliance department will only accept X visa.
As at the beginning of 2016, the only approved visa for an internship is the X category. The law is clear on what is required to get interns legally signed on. There is not any grey areas anymore. It will cost you some money to get hooked to the right institutions to provide you the right visa but dont risk your Future in China with the wrong visa
The Private Affairs Visa (S-visa)
The S-visa is for relatives of foreigners living and working in China, such as trailing spouses and visiting parents.  The visa can normally only be given to relatives of Z and X visa holders, but companies in Beijing's Zhongguancun Science Park allow all foreign university students studying in Beijing to complete internships with S2 visas since the S2 (short-term) visa is loosely described as for "private affairs".
If you need a detailed list of visas, China issues apart from what is discussed here, you may check out visa policies on websites of Embassy of the People's Republic of China. Under special arrangements, some countries have special arrangements with China. For example, citizens of the United States can Check the State Department Web portal
Summary
F-visas are for invited visitors and volunteers.
M-visas are for business people; when used with internships there are limitations.
L-visas are strictly for tourism and should not be used for internships.
X-visas, especially long-term ones, are the most appropriate visas for internships.
S-visas are alright for internships in certain high-tech zones.
Keep in mind that regardless of visa type, non-paid internships are as legal as they are in the United States and other countries.
Nonpaid internships might compensate by offering travel, housing, or food stipends.
Note that different cities might have different guidelines and that certain tech centers have more foreigner-friendly policies.
What to look out for (
red flags

)

There are possible red flags to getting you to know what visa the Program provider will give you
1. If they will send your visa documents through email – The right internship visa requires original documents which means they have to be delivered through the registered mail (DHL or FedEx) rather than an email for you to print out. This is an indication they are offering you an illegal visa.
2. Your Program Coordinator tells you the Host Company will provide you Visa invitation document – Note that Companies CANNOT provide an internship visa for you. With this arrangement, you are rather being arranged for a Business Visa and this is a big red flag
3. They send you an invitation letter through email including a scanned Copy of an ID card of a Chinese Citizen:- This is an indication you are getting a tourist visa and you should reject it outright.
What Documents are Required for an Internship Visa
Your internship visa needs to be sponsored by an educational institution. This means all documents will come from them because the government of China has legally vested these powers into them. On arrival, you should visit to the Public SafBureauxaeux to complete your registration and officially qualify to intern in China.
While in your home country, you will need the ORIGINAL copies of the following documents
1. Copy of Certification from the Ministry of Education (it comes with a red stamp ). This document allows the Institution to issue the visa and has all their records
2. Invitation letter from the Educational institution
3. Certificate of incorporation (not required in all countries. Chinese Embassies located in western Countries will not require this)
4. Other Documents with itinerary and accommodation contracts.
Internship Visa Application Process
Now that you have secured an Internship, its time to go through the visa application process. It's so simple and straightforward with submission.
Ø  STEP 1: Contact an institution that can help you acquire the relevant documents required as stated above.
Ø  STEP 2: Fill out the Visa application form
Ø  STEP 3: Now Submit your visa documents at the Chinese Consulate in your country. But you first of all need to locate the submission office. Google search Engine is the best tool to use at this stage. (Locate a Visa Office that serves your state for those in the United States)
Ø  STEP 4: Pay the visa application fee at the Visa Office and pick up your visa.
Ø  STEP 5: After 5 working days, your visa should be ready for collection.
This is the normal application process but China is a sovereign state hence reserves the right to vary this process. All you need is to know what extra levels of information required and act accordingly. This steps will not replace the situation in your country.
Looking for an Internship China visa advice?
Get in touch with our department in charge of Visa to get detailed guidance We can help you secure the right visa after accessing your situation and in compliance with our standards. You may contact us via
Leave comments and questions below and we will assist you to answer them
Disclosure: CIP provides internship services and studies abroad opportunities. We wrote the article because there are several unanswered questions. We have compiled our standard practice and response from our legal consultants to put this together. As the laws change, we may make amendments but are not liable for late updates