加油 (jiayou) – Go Get it! If you've been following the Olympics on Chinese television or watched a few games with your Chinese friends, you've probably heard the Chinese exclaim "jiāyóu" (加油) more than once. Most obvious are the Chinese Fans at the Stadium, especially when their Teams are leading on the scoreboard. At the time, maybe you thought they were just yelling at the TV or that it's just something people yell when they're excited.
Then, you were on WeChat, telling someone how tired you are on Monday morning because of all the work you had to do over the weekend—and you're still not finished! Your sympathetic friend sends you the characters 加油 (jiāyóu) with a fist emoticon.
Where to Find Meaning of Jia You
Being the studious Chinese learner you are, you look it up in Pleco and your handy Chinese dictionary, where you learn that the term means "to add gasoline to a vehicle".  Your Chinese friends confirm that indeed, you can jiāyóu (add gasoline) at "jiā yóu zhan" (gas station)—so why are they yelling at Olympic athletes to add gasoline? Is there any connection between boosting the morale of an athlete and the phenomenon above? Students on our China Internship and  Learn Chinese Program Participants will be able to tell the meaning or even understand the history behind the phrase. it is in the Chinese culture to motivate and support business associates, family members or a national team.
The literal translation can be a little bit confusing at first, but it isn't far-fetched. Jiāyóu does mean "to add fuel", which could mean you should refuel to keep going. Or, it could be translated as "to add oil", as in adding oil to a flame to keep it burning or to strengthen it.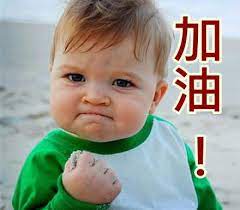 Verb = JiaYou or 加油
加⫽油 (verb-object) (intransitive) (source)
加 – Jia (verb)- meaning "To add"
油 – You (Noun or Object) – Meaning Oil
(literally) to oil; to lubricate
(literally) to refuel
(figuratively) to refuel to accelerate; to hit the gas
(figuratively) to make extra effort; to work hard
(figuratively) to cheer someone on
So what Does JiaYou Actually Mean?
Alright, so now that we know its literal meaning, what does jiāyóu really mean?
Lets Translate "Jia You" to English
Jia you can be used as a cheer, or a form of encouragement:
"Go! Go! Go!"
"Persist!"
"Don't give up!"
"Do your best!"
"Good luck!"
"Go, team, go!"
"Come on!"
"Hang in there!"
"I'm rooting for you!"
"More power to you!"
"Keep it up!"
You got this! 你能做到的!你行的!(前面可加细节)
You studied for this test for so long. You went over the books so many times. Come on, you got this!
Go get them! = get'em 去展现你的能力吧!(常用于在别人面试之前和他说)
Hang in there. It'll be over soon! 再坚持坚持!
Giving up is not an option. 别放弃!加油! Third time is a chance. Giving up is not an option.
Giving up should not be in your vocabulary.
USC slogan: Fight On! 南加州大学口号:加油!
You go girl! 取争取吧! 8. May the force be with you! (May forth 的谐音) 愿神力与你同在!
Use Case of Jia You or 加油
It can also be used with a more negative meaning in a sentence, such as: "Look at your grades this semester! You should jiāyóu" where it can be replaced with "put in more effort" or "try harder".
As far as context goes, jiāyóu can be used outside the athletic or achievement context, such as when your friend has unrequited love or in emotional situations where you want to show a friend they have your support. Then it can also mean, "I'm behind you", "I think what you're doing is worth all your effort", "You have my blessings", or "I look forward to seeing your success". So you can use JiaYou 加油 in the following situations
During competitive sports, push the winning spirit within your team. Shout their name and say JiaYou, "加油."
Encouraging a business friend or team to push harder for success "Jia you" is usually said at the end of meetings.
When the going gets tough in any situation, you can say JiaYou "加油" to push for their
The etymology of JiaYou "加油"
The word JiaYou or 加油 has been unofficially used in social circles as an urgan palance but not officially used in professional settings. According to sources, it started to be used as an interjection in the '60s and '70s during the Macau Grand Prix when people started chanting "加油", urging the drivers to step on the gas pedal to increase speed.
Pronunciation of JiaYou "加油"
Mandarin(Pinyin): jiāyóu(Zhuyin): ㄐㄧㄚ ㄧㄡˊ
Cantonese (Jyutping): gaa1 jau4-2
Hakka(Sixian, PFS): kâ-yù(Meixian, Guangdong): ga1 yu2
Jin (Wiktionary): jia1 iou1
Min Dong (BUC): gă-ìu
Min Nan(Hokkien, POJ): ka-iû / kee-iû(Teochew, Peng'im): gia1 iu5 / gê1 iu
Asian countries seem to all have their own version of jiāyóu, where in Japan they use the verb 頑張る ganbaru ("Ganbatte!") and in South Korea, they say "Aja aja fighting!" (or "fighting!" for short). Perhaps it's up to us to create an English equivalent! So the next time you hear Jia You, you know what it means