Internship Abroad is here to stay! You probably understand the importance of an International Internship Experience and thinking about how to find one. After deciding to intern abroad, You will face two options; to either apply directly to Host companies or use the services of a Professional Internship Placement Agency or Internship Provider.
This article will guide you to understand why it's essential to use an Internship Platform for your experience Abroad. The latter part also highlights some important factors to consider when deciding on which Agency is right as well as how to discover them
As a young graduate, you expect to get prepared for the job market, and the sure bet is to stand out from the crowd. One of the ways to look different is to have the right blend of local and international work experience. I had a conversation with a good friend who works for Accenture in Beijing as an HR Associate, and he was very blunt with the truth. He said, "Not all international experiences count, and when they see the great experience they know." However, he was quick to add that it is a significant factor they consider during the screening stage. Aside from presenting an excellent profile, you will need to defend it during an interview.
It is therefore imperative to secure good experiences that get you talking to the real issues during an interview. I stand for the cliché
"that if it must be done, it must be done well."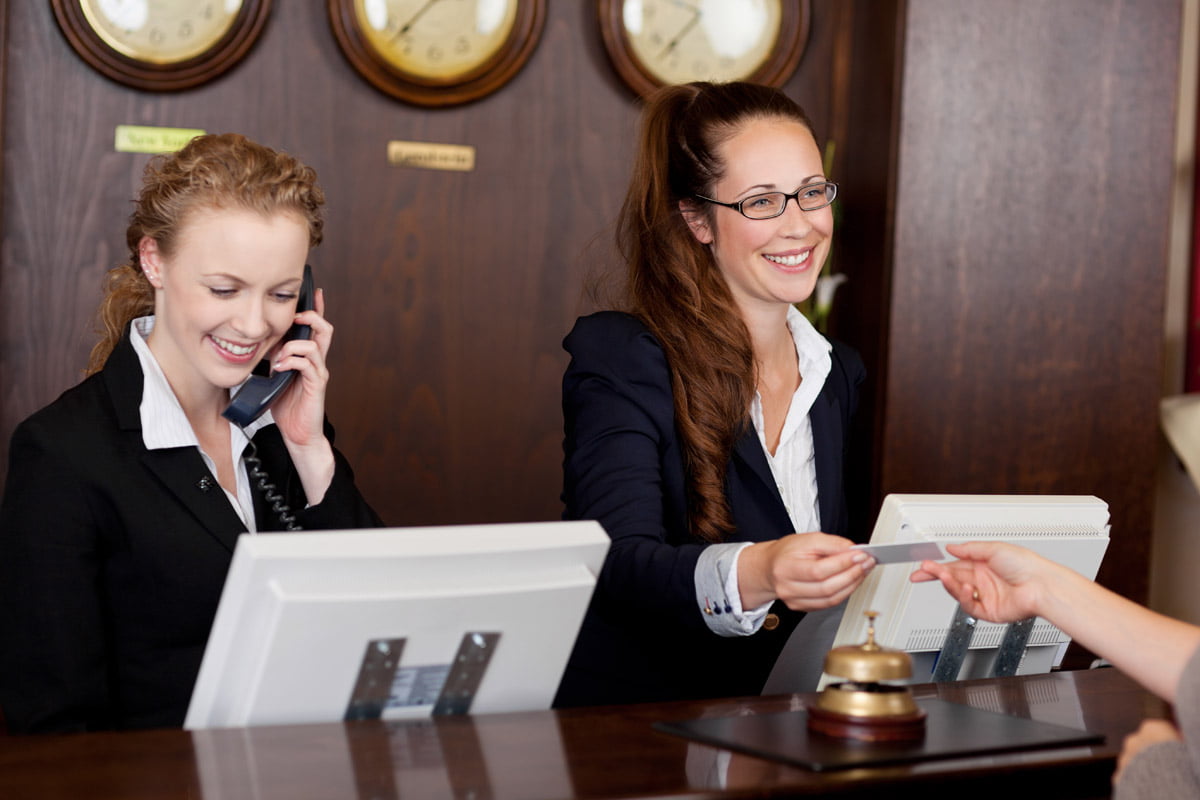 What is an Internship Agency or Placement Provider?
An internship Agency is an organization set up to help young graduates and university students secure internships in sectors of their Choice. They play the "middleman" role serving the interest of Companies and their intern clients. These internship positions are paid or unpaid, local or international, and Credit or non-credit. They provide a comprehensive package to include visas, accommodation, support, etc. I will be quick to add that these organizations charge Program Management Fees to keep their operations funded and staff paid.
Internship Placement Agencies vary in components, coverage, flexibility, price and program outcomes. Your experience is as good as the Agency you decide to go abroad with
Two ways to find an Internship Abroad
As I indicated in the opening paragraph, there are two possible options to secure an International Internship. You may either apply directly to the company or take advantage of the services of an Internship Placement Agency. There are lots of them, and I will also discuss the factors that make a right Internship Agency. To set the discussion in perspective, I will give you some basic strategies to help you in both scenarios.
Directly to the Company
I have known several young graduates who take on the task of finding their internships by applying directly to the Company overseas. Though it is stressful and comes with so much risk, it is worth it when all things work well. It is cheaper as you do not need to pay for the services of an agency which may vary from about $500 to $2000 depending on the size and nature of the Agency.
Here are a few ways to secure an internship directly from an international Company.
Company's Website (some Links):
There are several Fortune 500 Companies and International Organizations that design and manage their internship programs. Most of these Companies accept applications through a dedicated application portal. It also requires several levels of interviews, online tests, and other screening approaches. These are some companies that organize their Internship Programs. Few examples are below
Job Portals – some links
There are several Job portals with Business Models built around them. They keep an updated list of Job and internship opportunities with application systems. You may browse through these opportunities and submit applications if you meet the requirements.
Here are examples of Job portals you may refer to for your International Internship Planning
Career Builder
Monster Career
Rate My Placement
Education for Students
Networking
Have you worked for a local company that has branches abroad? This will be a high point of call, reach out to your previous supervisor and request an introduction.
You can also reach out to members of the HR team on LinkedIn of your target companies. Although this takes time to develop, it is undoubtedly an excellent way to get started. These insiders are an excellent source of information to internal Internship opportunities
You can also join Groups on Social Media. For a fact, I know that there are job groups on Facebook and LinkedIn that are country-specific. Join these groups, and you will notice there are periodic posts about short-term jobs and internships abroad. I word of caution though! Beware of scams and fraud.
Career Center
Every university has a career center dedicated to making sure they provide adequate information for their students who want to intern abroad or join local internships. I have worked with several Career centers, and I noticed their motivation is to make sure they provide adequate information to students. Some International organizations work with Career centers to recruit interns on a predetermined timeline basis. These resources are well-vetted so are more reliable than social media
Applying through an Internship Agency
The second most efficient way to secure an internship abroad is through an agency or Internship Placement Provider. As stated in the preamble of this article, Internship Placement Companies are firms that work directly with Host Companies that are willing to accept international interns. Intern Agencies have done the hard work of pulling together qualified Internship Companies from various sectors. There are so many Internship Agencies sprouting out with different business models that present many options for Interns to select.
As a prospective international Intern, securing an internship through any of these agencies will mean paying them for the service of finding an Internship for you abroad.  While some International Students feel reluctant paying Internship Recruitment Agencies for their placement service, there are compelling reasons you should consider using a Professional Internship Placement Agency when looking for an International Experience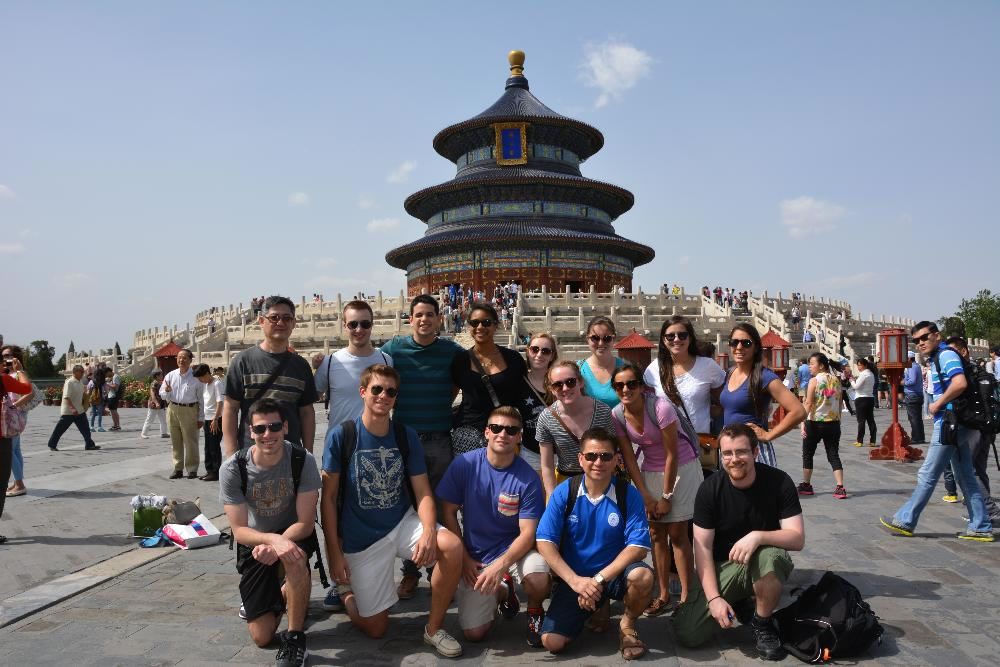 Why use the services of an Internship Recruitment Company / Agency?
Program support and assistance: If you finally opt to Intern abroad through an Agency,  they will provide an Internship Coordinator who will be there for you throughout your stay. Before your start date, the agency will help you re-write your resume or CV, and cover letter and prepare you for upcoming interviews. During an internship, so many things may go wrong, and you need someone who understands the culture to help without destroying the purpose of your stay
[quotes quotes_style="bquotes" quotes_pos="center"]"24/7 support. Traveling abroad means that you know no one in your destination country, but there are always opportunities to fit. Your Internship agency will help with your airport pick up and help circumvent navigation and Language barrier."[/quotes]
Visa Issues: In most countries, it is always prudent to use the services of an agency because of the complexities surrounding visa acquisition. USA Internships with J-1 visa may be complex likewise China Internship Visa acquisition. China internship visa cannot be provided by Companies which makes sense applying through an agency to help fix all these details, guide you through the visa application process and also assist you to register with the Public Safety Bureau on arrival
360 Personal Development Solution including Mentoring and Coaching:- An internship must contain critical elements to transform you. Therefore is a reason to always say no to Internship recruitment Companies that do not provide the essentials. You will need to be coached and mentored on the job. You will need a well-designed program that has all these essential services in place. The internship should help clarify your confusion about career decisions rather than leave you more confused than before.
During your internship the agency can assist you in case, there are any problems with the internship or general problems.  Maybe you are not satisfied with the tasks you're given; because the company gave you work experience and Job descriptions that do not match the offer presented to you, or you are not able to assimilate into your new working environment. The Agency has a stronger relationship with the company and will help you with finding another placement that is a better fit or meets with your supervisor to upgrade your engagements. Performance reviews are also very essential to the success of your internship. It requires that you provide feedback about your performance periodically to measure the success and progress you are making
Guaranteed Placement and Quality Internship: an agency can assure you the possibility of being matched to an organization and sector of your choice. Internship Placement Agencies have several Organizations and roles that vary in requirements such that although your profile may not be strong, they can help you with a befitting Internship Opportunity.  Agencies often have a well-established and advanced network of companies that you may not get on the internet. They can offer placements based on your preferences, career choices, and insights.
Extra benefits: many agencies provide interns with additional services to add value to their experience. These can include social meetings, newsletters, and insightful information about packing, weather details, etc. With regular intern meetings, you will soon meet people that are in the same situation as you which takes away homesickness.
[quotes quotes_style="bquotes" quotes_pos="center"]"Extra Assistance: Agencies offer additional services aside from the internship Placement Process. Before your departure from your home, they will be able to help you with finding the right Visa and insurance."[/quotes]
Comprehensive Service, Local Knowledge Expertise, and Proper Immersion – The comprehensiveness of services that Internship Agencies provide makes it reassuring that your experience will be complete. You have several options to select from and also can combine your internship with other free components such as Travel, Volunteering, etc
Networking and Business Exposure are essential to increase your social networks while abroad. One of the significant pillars of studying abroad is to expand your network of influence –Agencies arrange weekend networking events and activities that expose you to several business fraternities.
Say Bye-bye to stress: Travelling abroad comes with its stress, especially last-minute preparations. You need someone to work with you by taking care of the most relevant portions of your workload. Planning insurance arrangements, airport pickup, and post-arrival essentials including registering with the PSB could be daunting.
Referees and Future Support:– Some agencies operate very active Alumni groups that provide so much value even after the internship. Your internship Agency may also assist you with future references for your prospective Employers. The staff of your host company may change, but your Internship Agency will always remember you.
These agencies also provide opportunities for full-time to their alumni.
It could be Cheaper with Discounts and Cost-Saving Strategies: – if the cost of using the services of an agency scares you, there may be a way around this. Internship talent recruitment companies do provide discounts, scholarships, and other very interesting cost-cutting options. On the China Internship Placement Package, one very popular cost-saving strategy for our interns is –living with carefully selected Chinese families. This way you do not pay for accommodation, this is an arrangement foreign interns cannot find on their own
Though it is possible to arrange your own internship, there are a thousand reasons to believe that you should consider selecting an agency for your internship abroad experience.
Disadvantages of Using an Internship Company or a Placement Agency
Though there are very good reasons to believe that selecting an Agency will be a good way to study or intern abroad, there are some disadvantages.
Expensive: it could be expensive as the International Internship Agencies charge fees to cover their operations. Some agencies are very inefficient and transfer the cost of their operations to interns. It is therefore important to request transparency with their pricing strategy, and you may identify some of these issues
The difference in expectation: It's likely interns may experience a difference in expectation of what the agencies promised and the reality. It is therefore important to read reviews, check google for their names (google: Name of Agency + Scam), or even request to speak with an Alumni
Paying for services you may not need: Some Agencies are not flexible with pricing and you will need to pay for the entire package. However, there are others out there that do offer more flexible packages
Wrong Information: it is possible an agency may give you the wrong visa or illegally arrange internships for you. For example in China, the only visa for an internship is the X Visa (Student Visa), but there are some agencies out there offering travel and Business visas for their interns. Always google and check for important details online before accepting any of these arrangements. Check this page for some important factors you should consider
What makes a Good Internship Placement Service? Factors to Consider before accepting an Agency  
Do they offer extra Personal Development components? Example Mentoring and coaching
Do they have a good reputation online?
Do they provide Business Networking? It's essential to expand your social circle in a new country
Years of experience and how long they have been in Business
Read Reviews- do they have enough information online to read more reviews?
How is their placement Process arranged? Do they allow you to speak with the companies before you pay program fees?
How many companies do they work with?
List of Internship Abroad Providers
There are a few recommended internship agencies for your experience abroad some of these are:
City Internships
China Internship Placements
World International Internships
CRCC Asia
Get Into China
Internships Down Australia
Global Experiences
How to find proper International Internship Agencies for your experience abroad
China has become one of the best destinations for internships. China Internship Placements provides professional internship Programs that match you to multinational Organizations in China. With over 600 networks of companies, Partnerships with several Universities, and also over a decade of experience, we are able to provide a 360-degree learning experience for Students and Young graduates who wish to distinguish themselves in the job market. We Combine Mentoring and on Job Coaching to challenge participants. CIP also partners with Career coaches from Silicon Valley and Wall Street who mentor our interns to a career they desire.