As many College students and Graduates consider an internship in Shanghai as a project leading them into the heart of China, there is increasing demand for reviews and stories. At CIP, we are committed to making available independent and real reviews to help applicants understand what to expect. Internship in China is a great Experience, sit back and enjoy Kassandra's account of her internship in shanghai
Now, we will be talking to Cassandra who comes from Wittenberg University, Ohio in the United States. She enrolled in the Creative Marketing Internship in China and had a perfect time. Now she wants to talk about her trip to China.
I am actually coming back to Shanghai– to this company, who actually offered me a full time position . I'm very, very excited about the opportunity to come back to Shanghai and actually work in China. I never thought this would come out of the program but it did and I am thrilled about it

Kassandra (2019 Summer Intern)
Check out the Testimonial Video below or read the transcript
Hi! Can you tell me your name, give a short introduction?
I'm Kassandra, I'm 21 years old, and I currently live in Ohio. I have never left the United States so traveling this far was a big deal for me, but I loved every second of it
And how far along with your internship in shanghai are you?
I still have one-quarter of my internship left to go. I am sad that it is almost over, but I will be enjoying the remainder of the program. Its been a great exposure.
What did you think about the admission process and interview preparation for the internship in shanghai?
CIP has a very comprehensive admission and selection system, and I am not surprised at the quality of other interns I met so far. The CIP placement team prepared me for the interview through a short coaching segment. My interview process was pretty quick. My CV was reviewed, and they asked me about my interests and also what work experience I've had in the past. It was a pretty standard interview, and it went very quickly and easy. It was a nice start of the entire process.
Which professional and personal skills do you feel like you've gained so far?
I feel like professionally I've learned so much about the Chinese market, which is very handy and hands-on knowledge to have. And I feel like I've grown a lot—this experience has given me lot of opportunities to self-reflect and learn things about myself I could have never learned back in Ohio.
Can you name some specific examples of professional and personal skills you acquired?
Some skills I've picked up on here have been working with people, especially working with people from other cultures and understanding their different points of view. I also feel like another main skill I've learned is organization and planning—and I think that this is a skill that will come in handy at any other job. I worked with a life-style company as a branding and marketing intern. It is knowing that this is one of the fastest developing industries with tremendous prospects is reassuring. I learnt about events Management, Networking at the professional level, product development and other insigts about the Chinese Market.
How did you find out about CIP?
I was doing a lot of research on different internship programs because I want to do an internship in Shangai, and I came across China Internship Placements. Then I compared it to other internship programs, I looked at the costs, what people liked about it and the reviews it had. Out of all the programs, the CIP program seemed to have the highest-rated reviews and generally be the best internship Abroad program. The CIP program also aimed to help people professionally with mentors being present throughout the entire process to help you. This really spoke to me and made me want to sign up with the CIP program.
Did you find the program expensive, and if you did, why did you chose the CIP program anyway?
I believe cost should be evaluated based on quality and program content. On first instance, I did feel the program was expensive, but I also have to realize that it's given me an opportunity that I can't have anywhere else. The CIP program placed me in such a great working environment that has also offered me a job in the future- This means I will be back to China to work after graduation. I think if I had gone with other programs, I would never have had the experience I had with CIP. So even though it cost me, I would definitely say that it was worth the price.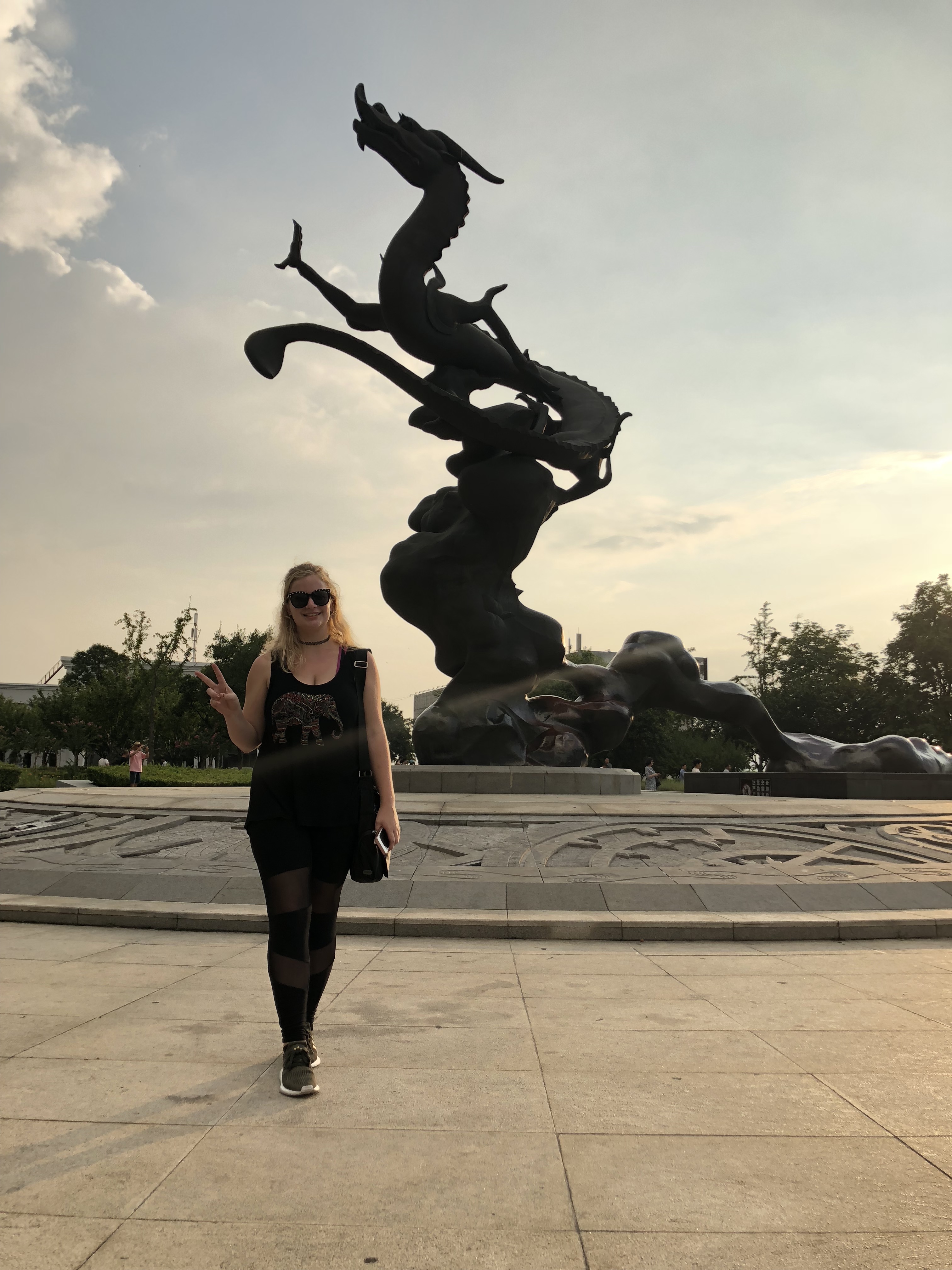 Did you feel like CIP had your back and that they made the process easy for you?
Definitely, I feel like CIP has been there and that it had my back. I had a few issues with my apartment, specifically, but I contacted CIP and they got a room service team to come to fix the issue and it was fixed in less than a day. That is great work. Which means, you can count on them such that even though there was an issue they fixed it immediately and it is great to know that there is always an organization present to solve any issue you might have. This really gives you the opportunity to focus on the internship knowing you are safe.
What would you say to your past self who is unsure about joining the program? Do you think you made the right choice in joining?
So if I could speak to my past self, like before I started this program and when I was in the process of applying, I would definitely tell myself to go for it . I've learned so much from this program that I wouldn't have learned anywhere else. I am so happy that I chose this program and I am glad that I didn't pick any other program.
Memories During Her Internship in Shanghai
What are some of your favorite memories you made during your internship in Shanghai?
I will name a couple of my favourite memories. The first will be meeting so many different people from different places, my roommates from the Netherlands, Thailand, Vietnam ,and UK were really great feeling, and it was very cool to live with so many people from different cultures. I feel like meeting so many people was definitely a highlight. My second favourite memory has actually been working at my company. Then there was the networking, we had a lot of networking opportunities such as going to high clubs and going for free. There was a lot of working but also a lot of playing at the same time. This combination made the internship in Shangai a lot of fun.
What advice would you give to someone else who is unsure about joining?
I would definitely say, "join the program". However, maybe look into a set of different tour opportunities and try to be a little more self-reliant. I realized that whiles all those opportunities were really great, I don't regret paying for it or anything like that, I did learn a lot about myself being more independent than I thought and that I could probably could have easily done a lot of these things by myself. So I would tell them that they should definitely look into the program but that they should also check what things they want to by themselves without a program
And what are you planning to do now the program is almost over?
My plans for the future are that I still I have a couple of weeks in this Shanghai internship and when I return home, I will finish my last year at the university and when I graduate, I am actually coming back to Shanghai– to this company, who actually offered me a full-time position. I'm very, very excited about the opportunity to come back to Shanghai and actually work in China. I never thought this would come out of the program but it did and I am thrilled about it.
You can now join our Internship Abroad program both virtual and offline. Contact us now and get an instant free consultation from our team of experts.