Do you know Summer Internship Abroad for High School Students Exist? Some high schoolers love to spend their summer doing absolutely nothing, just enjoying the free time, going to the beach, playing video games or whatever they fancy doing. Then you also have the high schoolers that love to make something of their summer and use all this free time in a useful way. These students would be fit for doing a summer internship, which is exactly what I'll be showing you how to get.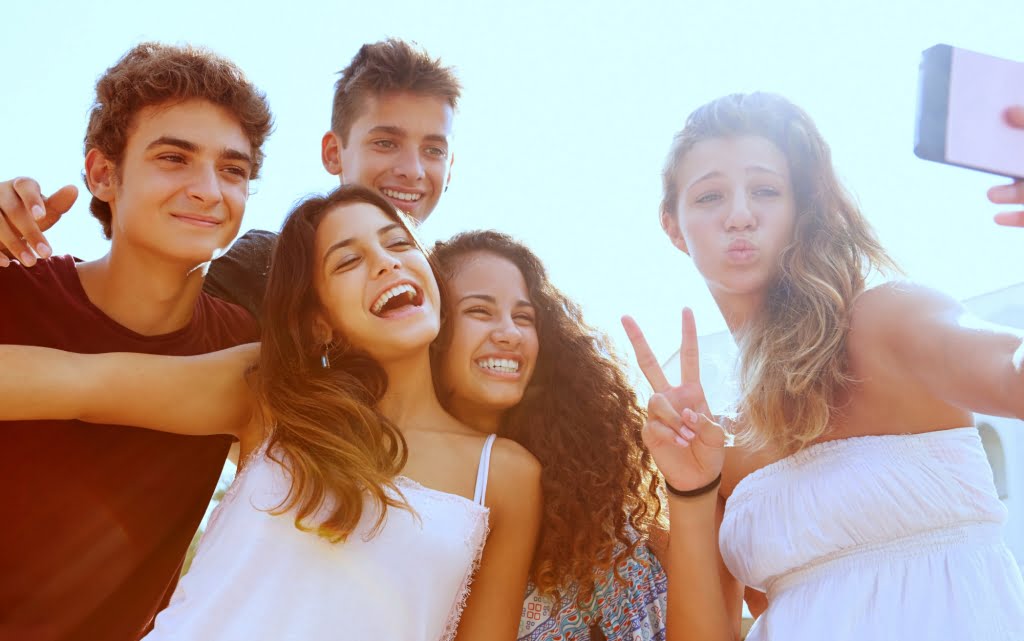 Why you want to do a summer internship as a high school student
Perhaps you're still doubting whether a summer internship is for you, perhaps it's better to just go on holiday with the rest of your family. I don't think it is, I think you should grab this chance, and I've got some arguments that are certain to convince you as well:
1. You will Live Apart from Your Family
Sometimes there are things we take for granted – our mother making our favorite food and waking us up, father bringing our favorite cookies. We sometimes ignore the bigger sacrifices – them paying for our tuition and everyday expenses while they could have afforded to buy that car they are so eager to have.
Only after living apart from your family do you understand you actually love them and acknowledge what they have done for you. Even if you don't experience all of this, at least you will have time to reconsider your relationship with your siblings and parents, will evaluate all the past fights and sweet moments you have experienced together.
2. You will Have a Proper Work Experience
First of all, you have a chance to gain some work experience. Having it, in whatever field, will always be an asset to your resume. Perhaps you get the chance to do a summer internship that relates to the college major you want to do next year. Your relevant work experience will give you a head start when you're going to apply for colleges. On the other hand, having any sort of work experience might get you that side job you really want to do.
3. You will Learn New Skills
Work experience also translates to you learning new skills, which will help you grow as a person. Having skills in a certain field will also make you feel more confident if you ever were to work in such an environment, or any environment, again. Let's say you get the chance to do an internship at the local hospital, you'll feel much more confident when you're later going to start your first job as a doctor. After you've graduated from college, you will already know the environment.
4. You will Get Out of Your Comfort Zone
While your peers are taking selfies at a beach, you will be working in a completely new country and environment. This will get you out of your comfort zone and you will become more open to experiencing new things. Moreover,  you will be more open to learning and exploring other cultures. This will give you essential skills like listening to others' perspective – you have experienced new cultures and work ethics so you will understand there is not just one side – your side. Instead, you will be a better listener and just opposing for the sake of the argument will seem to be a really childish thing for you.
Sharing a room with a complete stranger will be another challenge for you. You will find out that others go to bed earlier and don't like noise, your neighbor on the right listens to the same type of music as you do – and you thought you are the only one listening to that song. Now you have a common topic of conversation with a complete stranger and it feels good.
5. You will Get to Know Your Future Specialization
If you don't know what you want to major in yet, then doing a summer internship is also a great way of coming closer to knowing what you want to do. Doing a summer internship is a no-risk way of trying out one kind of career. Perhaps you'll love it, and now you know what you want to do in the future. But you might hate it, then at least you know what you don't want to do.  
An internship abroad is a good adaptation for life  – it will empower you with strong adjustment skills you will be thankful for. You will gain friends you would have never met in your hometown. You start it as a fun adventure and at the end, you get hear-warming flashbacks of all the events that have made you stronger and ready for life. The importance of high school internships abroad can never be underestimated. In your lifetime, you have just one chance of a high school internship abroad. Of course, you will have various other experiences and internship opportunities but high school years is the perfect time to give it all a start.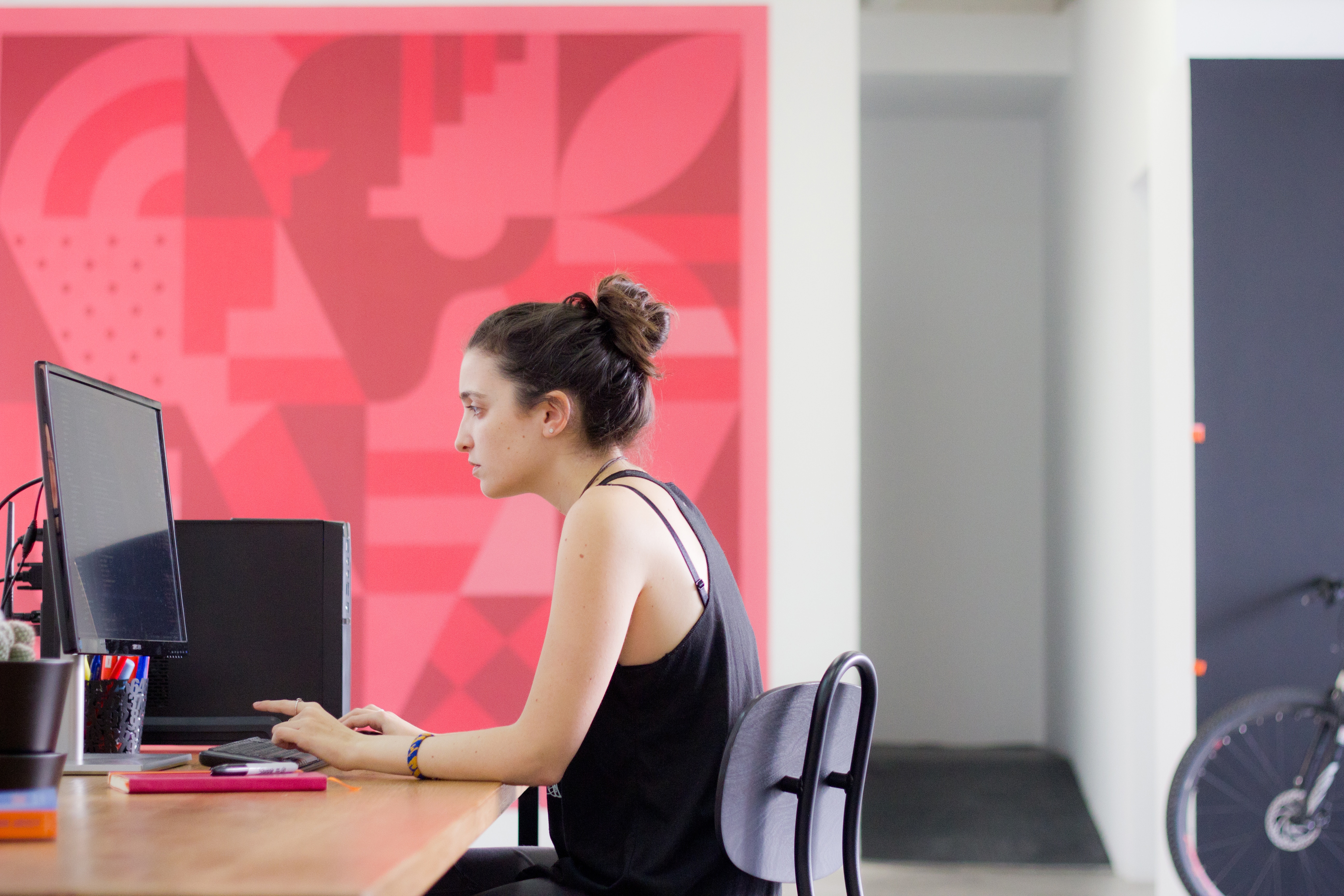 Why  High School Students Should You Do an Internship in China?
When high school students want to take an internship abroad, they consider European countries as they think Italy, Spain are the most desired destinations with ample opportunities for high schoolers. However, during recent years, high school student flow to China has increased and now this country is becoming a leading desired and must-visit internship destinations. The reasons are numerous and the most important ones are:
Safety
Parents taking their high school teenagers to the airport across their broad smile worry about their child's safety. But when it comes to China, lots of parents are sure that this peace-loving nation is safer than lots of European countries.
The Unique Combination of Rich History and Modernization
China is an ancient country with a rich history and breathtaking sightseeing places, quiet corners and noisy -. Whether you like silence or crowded places, you will surely find them in China. All you need is good research on which city to visit.
The Amazing Language
Chinese is becoming more and more demanded. It is not a secret that Chinese is not an easy language to learn. So, spending a considerable amount of time in this country will help you learn Chinese easily and with less effort. High school is the perfect age for learning a new language as your brain is more flexible at acquiring information. So you have all the benefits at the right time.
Friendly People
Chinese people are friendly and kind to foreigners. They are hard-working and polite, too. So, whether you want to become friends or just ask a direction, you will be surely met with a warm smile and eagerness to help.
The Superb Food
Though mainly known for its tea and rice, Chinese cuisine has a lot more to offer. You will be amazed at how diverse the food is here – the cuisine greatly varies from region to region so you will never get bored at trying new food. For example, some regions are known for their spicy food while others – seafood. Roasted sweet potatoes, Chinese barbecue, and Shao Kao are quite another topic of conversation when it comes to trying street food in China.
Natural Wonders and Astonishing Landscape
The Great Wall of China, The Yellow Mountains near Shanghai, Victoria Harbor in Hong Kong and lots of other must-visit sights in China have always attracted tourists from all over the world and became one of the reasons foreigners take an internship abroad opportunity in China.
Internship in China is going to be an incredible opportunity for you as a high school student. You will be so impressed that you will recommend interning abroad to your friends, too. Now that you are thinking of the internship opportunities a high school student can get abroad, it's high time to look for a relevant internship for you.
How to find a summer internship as a high school student
You can probably understand that as a high school student, you don't have the skills that college students have. This doesn't mean that you can't be an asset to a company though. There are plenty of companies who would love to give you the chance of doing unpaid work for them, it helps them out for free and you get the chance to learn many new things. Here is what you need for finding a summer internship abroad
Prepare a Resume and a Cover Letter
To prepare for finding a summer internship, you'll need a resume and a cover letter in place. In school, you've hopefully learned how to write a resume and a cover letter, so you know how to do this. It's best to ask some feedback from your teachers or your parents. This way,  you will know for sure that your resume and cover letter are of high quality.
The minimal things that your resume should include are a record of any previous employment you had, any coursework that is relevant to the kind of internship that you want to be doing, extracurricular work, volunteer work you did and of course any awards or special skills you have.
Identify Your Interests
Now, before you can actually start looking, you need to know what you're looking for. This means that you need to identify what your interests are and what kind of job you would like to have in the future. If you know that you're crazy about science then it's a good move to try and find an internship with a laboratory or a hospital in the neighborhood.
Prepare an Elevator Pitch
Something else you might want to have prepared, especially when you're going to visit companies to promote yourself, is an elevator pitch. This is like a short speech in which you promote yourself as an intern. Approaching companies or people is a lot easier when you know what you're going to say. This means that you should tell them about your academic history, your skills, your interests and why hiring a high school student as an intern would benefit their company. The following blog article has more tips for you in that department.
The first, and also the easiest place to look is your own high school. They may have a program in place for finding internships. You should definitely talk to your academic counselor to see if they can help you and what the options are. Even if your school doesn't have an internship program, your teachers might have some connections to local businesses, they might be able to set up an internship for you. It never hurts to ask them for some help, this will usually work well if you get along well with your teachers.
Perhaps your school can't find an internship at a company for you, but they might be able to take you on as an intern of their own. Schools also need to solve organizational problems, and a fresh outlook might just be what they need.
When your school isn't capable of arranging anything for you then you can ask your parents and their friends if they would be able to arrange anything for you. Maybe a friend of your mother is in the management team of a company and can arrange an internship for you, or perhaps your uncle knows someone who has got the perfect internship spot. Networking is key over here, that is how you're going to get places. Then you can also directly contact companies that you know of and show them what you've got to offer. You could send an email, but it will probably work better if you go there directly or make a call. This shows how committed you really are.
Search Online
It can be possible that you don't find anything at first, but it doesn't mean that everything is lost. You can also find a lot of internships via the internet, although you do need to be wary as many of these internships are meant for college students. You'll also be able to find special high school internship programs via the internet, although these do usually charge some sort of fee. Some examples can be found over here. These internship programs are not cheap but they are perfect for preparing yourself for a science major when you enroll in college after this.
Many small companies would love to take on unpaid interns during the summer, but they can be hard to find. Contacting your local Chamber of Commerce can help you get into contact with some of these small companies.
When you've found a potential summer internship abroad
Let's say you found a potential internship, and now you need to decide whether you want to take it or not, then you need to consider a couple of things. Perhaps you've been searching for a long time and you're very eager to say yes, but you need to take a couple of steps back first. A question you should definitely ask is what your duties will be during the internship. An internship at a laboratory sounds very interesting until you find out that you'll be doing nothing but cleaning the material all summer.
It's also to figure out how much and for how long they expect you to work. The risk is always there that companies try to take advantage of you by having you work long hours each day, which is not pleasant or healthy for you. Clear arrangements should be made on the working times beforehand.
If you did decide to say yes to your internship, then I can only congratulate you and tell you that you now need to make the most out of this summer. Try to learn as many new things as you can during your internship, this also means that you shouldn't be scared to ask questions. On top of this, you want to talk to as many different people as you can. This way, you won't only learn more about different aspects in the company but you'll also be able to build yourself a network.
When you follow all of these tips, then your internship is bound to be a success. It's important to realize that your internship won't be one big party all summer, but that doesn't mean that you can't have fun. After all, you don't want to waste your summer away sitting in an office getting everyone coffee. That's fun for a couple of days, but after a couple of weeks, you are certain to go crazy. Therefore it's important to be a little picky about your internship as well. Of course, you'll need to do some busywork, but you don't want to just do busywork. And now it's time for you to move to a different web page and start your search for your high school internship.
Resources for Finding Summer Internships Abroad for High School Students
Want a High School Summer Internship for your Child or even for your self? China is one of the hottest destinations to consider. With a combination of rich cultural exposure and access to one of the largest economy participants return with so much experience and complete transformation. Join the Best International Internship for High School Students.