Launch Your Career in a Unique Way
Gain experience in the largest emerging market with an Internship in China and study abroad opportunities
Join an Internship in China: Invest in Your Future
An Internship in China is the best decision any college student or young graduate will ever make. The programs come with unique opportunities that none other destination has. Interning in Beijing, Shanghai or any major city positions you to understand the macroeconomic fundamentals. Multinational organizations do prefer young graduates with a good understanding of emerging markets because these economies are the embodiment of growth. Skills you gain in China will surely pay off. Study Abroad or intern in China on CIP's platform. Apply now to be considered
SECTOR UPDATES
At CIP, we conduct extensive research into the kind of opportunities we make available to our interns. We consider Job market demands and reports coming from Reputable Research houses to keep providing relevant and exciting Internships. Our new set of additions for 2018 and beyond are:
BlockChain and Cryptocurrencies
Fintech
Internet of things (IoT)
Artificial Intelligence / Machine Learning
Big Data
Virtual Reality and Augmented Reality
Combined Digital Marketing (PR, Events, Branding, Content, Media and Research)
CIP is once again leading the Internship Industry with an expanded service delivery to prepare our Interns for the demands of the Job Market. We guarantee Value for Money Apply Now to be Considered for these opportunities
How Do You Stand Out?
Create a career you have been dreaming and craft the future that brings you fulfillment and satisfaction. Apply now, sharpen your competitive edges to stand out in the job market
Internship for Young Graduates and College Students
CIP provides 21st-century internship and Study Abroad solutions to young graduates by grooming, transforming and mentoring them to face real life challenges. We are transforming the face of the internship industry with revolutionized internship and Mandarin study programs. We dare to be different and unique in all ways by combining sound research and development as well as investment into program design just to keep young people abreast with opportunities and skills.Our internship in China program is solid with real experiences. It is noticed that over the past 20 years, Internship Providers have resort to same internship approaches and the face of the industry has been static mean while the 21st century presents serious challenges which require that young people get specific skills to face it head on. Our operations manager puts it this simple: "When the goal post changes, the direction of the ball must change if the player really wants to score" For young people to be properly positioned the contents of internship programs and study abroad opportunities must change because the rules of engagement have changed. If this is not done, we are going to produce graduates who can define technical terms and not experts. We are committed to making sure that young graduates get the best internship program and opportunities.
What we Offer
Professional Internship placement in china specially crafted per your requirement. Our internships are offered to all participants irrespective of whether you choose it or not. If you join our language program, we will also offer you internship placements at no extra cost.
Dedicated grooming throughout the process to prepare your mind and psych you up to take opportunities outside your territory. The relevant skills are impacted on you throughout the grooming process
We offer you mentoring and coaching as part of Our Internship in China program and is optional for Mandarin Study Program participants
Entrepreneurship Training is an integral part of our program as well. We hold training sessions for you polishing up your entrepreneurial skills to fit into international perspective
We build your courage to enable you reason and act like a global citizen
Opportunity to be part of our CIP Opportunity Network. This is a dedicated network of experts scattered all over the world as well as expats in China, spotting opportunities for our members. The network works out opportunities for those who would like to establish their career in China, this is the right place. They have the connections: both social and corporate. Check our CIP Opportunity Network Page
We continue to support you till you drop out. We are always available to support you whenever you needed us even after the project is ended
We aim to make it as safe as possible. We try to make sure you are secured and safe during your time in China. We are the safest program in China. We do risk assessment 3 times every year or on emergency basis in case the need arises. There adequate emergency evacuation policies and standards.
Why Get Mentored?
Our programs are Unique because we focus on your Career, Personal Development and wholistic 360 approaches rather than just the Experience.
Its Personalized, Private and One-one-one with the Coach
It's a Personal Private Career coaching segment where the conversation is all about you! Your Career Coach will guide you through some of the challenges, opportunities, or dilemmas along the way and provide a huge boost of professional confidence and insight around being successful. You may think that hiring one is just for those who are newly unemployed or those hitting roadblocks in a job search, but they can help you in many more scenarios than you might've considered. You will practically learn about Personal Branding, Career Development, Job Search Strategy, Constructing Professional Application Portfolios, Salary negotiation and so much more! These tips combined with an internship in China puts you ahead of the competition. Our Previous Interns have secured Jobs at HSBC, EY, AXA and other top companies and they do agree that the Mentoring process played a vital role
This is not a seminar where a lot of interns are gathered and lectured on common sense career development which you may find on the internet. It is a personal drill to assist you to define your career 
Internship Abroad Pacesetters
We raised Service Delivery Standards Just for you
Acquire smart Career skills that 95% of your peers do not know yet. Quicken the Learning Curve and Own Your Career Development Process.
Testimonies from our Alumni have been awesome about our Career Development Solutions. We invest into our interns to ensuring that the experience is life-changing. If you are looking to intern in China, the CIP Internship is certainly the right platform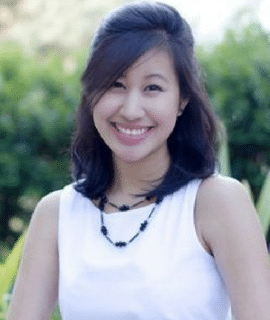 I have spent over 6 years headhunting and recruiting top talent for Fortune 500 companies like Google, Facebook, and The J.M., along with Silicon Valley's hottest startups. I am here to help you make meaningful life Choices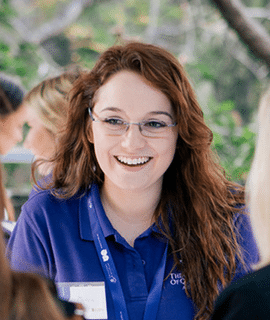 As the first Australian Chattered Innovator, I work with top Executives of Fortune 500 companies and Entry level staff to equip them with leadership skills. I will work with you to design an innovative attitude which puts you ahead - that's all you need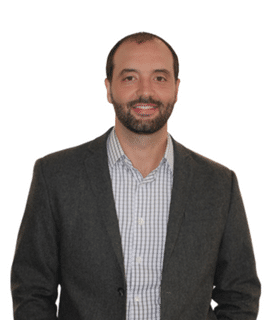 Let's hop on a ride to self-discovery, polished life purpose and Professional Development - I am sure you will be pleased. I will help you understand what Companies require of you in order to be hired. You need an experienced expert to hold your hand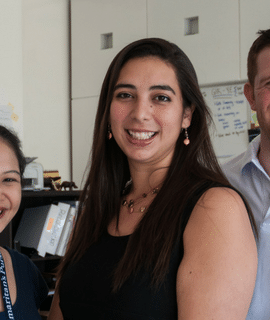 I am pleased because of the opportunity given by CIP. Very few Internship Agencies will commit to investing part of your program fee to preparing you for the future. I have helped over 65 Young Graduates from top Universities and I am committed to helping you too.