Summer Chinese Language Programs are designed for Teenagers and Adults. We combine Intensive Chinese Language Lessons with creative learning methods, trips and seminars to spice up your Summer. There are participants from all across the world. Our Classes are segmented according to Age Groups and Level of Mandarin. There are varieties for you to select. Participants can join our Small Group Programs or be part of a University Program for a full credit transfer. Classes start in June till September. Enroll now to secure your seat before its fully booked
Intensive Summer Chinese Language Program
Spend this and any other summer getting immersed in a Chinese language learning environment that challenges you to explore beyond the little part of the world you know with our popular Summer Chinese Language Program. China Internship Placements' (CIP) Summer Intensive Chinese program is available for 4 to 16 weeks within which participants are exposed to Intensive language study. The program also has components that prepare participants for HSK exams at no extra cost. It is a complete combination of University Chinese language study and private mandarin study. The curriculum is scheduled on university-level Chinese language study at China's most prestigious universities like Beijing Language and Cultural University Summer Program in Beijing, Peking University's Summer Intensive Chinese Language Program, Fudan University in Shanghai, Nanjing University and to mention but few.
Summer Intensive Chinese Learning Outcomes
Our intensive Chinese Language in the summer is for participants from age 14 to 50 years. The classes are separated according to age groups and language proficiency level. We host over 110 participants every summer. Here are the learning outcomes you should expect
Best Summer Chinese Language Program combine immersion, trips, and learning - Inquire Now
Summer Intensive Mandarin Program Options
We have over 20 International Internships Abroad and Study Abroad Programs Hosted in Beijing. We host several International students each year and we have several combinations to offer. Looking for a customized program? Inquire with our program consultants. With affiliation to 500 multinational organizations, 2000 medium sized companies and over 1000 startups, CIP is able to place interns into any sector at all.
Summer Intensive Chinese Language
Summer Chinese Language Program
The intensive Chinese Language Program Organized in Summer is designed to be more flexible schedules and could be customized. The intensive Program has 30 hours of language study per week (6 hours per day) while the standard programs is 20 hours. Participants can combine mandarin lessons alongside other components such as internships, volunteering, travel etc. This program is flexible and has make-up classes if some tour programs have to extend. This program and has a preparation for those who would like to take HSK courses before leaving China.
Learn Chinese in a University
University Summer Chinese Study Programs
Our Summer Program in China offers intellectual discovery, cross-cultural awareness, and personal growth. By joining one of our Summer Programs, you'll together with other participants from all over the world gain a complete awareness about Chinese Business Environment and Economy, confidence, and skills to help prepare you for life.This segment of the program houses participants who are willing to study in a university setting and would like to feel the impact of some of our partner Universities. It is made for participants whose parents, Sponsors or schools require this. Credits are awarded to this and they are Intensive Chinese language programs.
Our partner Universities offers Sumer Programs are Peking University, Tsinghua University, Shanghai Fudan University, Shanghai Jiaotong Uni and so much more. Applicants can also Combine Mandarin and Business electives
LEARN MORE  
Summer Camp For Teenagers
China Summer Camp with Mandarin Immersion
Immerse yourself in China's rich culture while learning Mandarin with our Chinese Summer Camp. Discover China's history, legacy and place in the modern world all while interacting with locals and building on your language skills. Get ready for a thrilling and adventurous summer within the safest summer 2016 program. Got your cameras ready? you will be visiting places like
• Trek from village to village through the Dragon's Backbone rice terraces
• Learn to speak Mandarin
• Visit Miao, Guida, Dong, Tiantouzhai and Xiaozhai minority villages
• Hike through Zuolong Gorge to get to your guesthouse
• Stay in the ancient riverside town of Fenghuang
• Camp on the Great Wall
• Visit Tian'anmen Square and the Forbidden City
• Rock climb and camp in Yangshuo surrounded by karst peaks and the Lijiang
River
• Hike in the unique Zhangjiajie National Park
LEARN MORE  
Study Tour
Customized
Customized and Affordable Chinese Language Programs in China
We understand you would like to learn on your own terms and we are here to motivate you make it. We provide customized services to our applicants. There are host of other services available
Family Chinese language Lessons: This is specialized lessons for family members who want to learn intensive Chinese language together
Chinese Mandarin + Travel: The lessons are scheduled to allow participants some space to travel to other parts of China
Intensive Chinese + Volunteering: Most Applicants would like to give back to society while studying the Chinese language. This usually is fulfilling
Aside these, we are always available to help you design a program that you will look back and be proud of
LEARN MORE  
Summer Chinese Language Program For Credit - University Courses
Where will you study Chinese in Summer for Credit? if you decide to study within a university environment, CIP hosts the University Mandarin Programs and study abroad programs in China's topmost universities. These Programs are organized and administered by University staff and Participants can transfer Credit. Join other participants from the rest of the world to a Summer Treat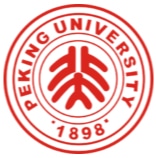 Peking University
Study Mandarin in Peking University for a semester or a year and gain exposure to Chinese language and culture

Tsinghua University
Learn Chinese in China this summer winter fall or spring with Tsinghua University. There are semester, year options
Beijing Language and Cultural University
Learn Chinese language in Beijing Language and Cultural University for a year or semester. Study with the best

Beijing Normal University
Study Mandarin in Beijing Normal university and sharpen your skills in Chinese language and experience

Shanghai Fudan University
Learn Chinese in Shanghai's Best University. Fudan University is one of best universities to learn Mandarin
Nanjing University
Nanjing University has opportunities to study Chinese language in China combined within a university curriculum
Mandarin Program Components
Components of our Chinese language and Immersion programs are rich and exhaustive, to give our participants the best exposure, inducing a complete understanding of Chinese Culture (Including Language) and its diverse people. We make thorough research and expert consultations to vary them with, for the purpose of Participant satisfaction. Speed up your mandarin skills with intensive Chinese language arrangements, and stay safe with our Insurance worth $100,000 health expenditure and emergency evacuation.
Chinese Language Admission into any of our Programs
Extra Value:- Combined with Internship / Volunteer
Discover China:- Business Seminars, Networking & Social Events, Including Fun Trips to Historical Sites
Accommodation, Visa & Insurance
All Learning Materials Provided / HSK Preparation
24/7 China Support, Orientation, Airport Pickup, dropoff. SIM, Transport Card & Phone
Application Process
Due to the volume of applications received on a daily basis, we have built a standard application procedure that all applications should go through. Due to the structured nature of this Program, we require that all applicants adhere to dates
Submit Application and Book Appointment
After submitting your application, you will be allocated to a personal program consultant who will help you book an appointment to speak with the team. Your expectations will be collected and the program processed detailed out.
Planning Phase
After an appointment with our team, we will use information gathered to design a complete program. Final Program draft will be submitted to you in a form of proposal. You reserve the right to demand corrections and additions.
Approval and Admission
You have to approve the content, price and all details. Then CIP will create a profile for you and submit your application to our partner universities. At this point, applicants have to Pay Program Processing fee and then we proceed with submitting all details to Summer Program Admission Committee. Admission letters will be issued thereafter
Execution and Delivery
At this Point, the program is well matured and you will go through orientations and pre arrival preparations including visa etc Bingo! You are welcome to China and we will treat you to a professional study abroad Program
Beijing Language and Culture University Summer Program and Immersion Activities
7 Cities in China
CIP's Engineering Internshisp in China is hosted in a variety of locations and cities across China.  Come study Chinese in some of the most culturally aware cities in China, combine fun and experience.
Language Cities and Locations
Best Cities to Learn Mandarin during Summer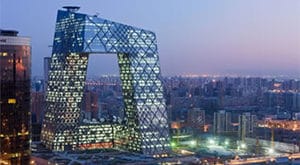 Summer Chinese School in Beijing – 北京
Our Study abroad in Beijing program is an ideal and unique opportunity for participants to learn the ever important Chinese language – Mandarin.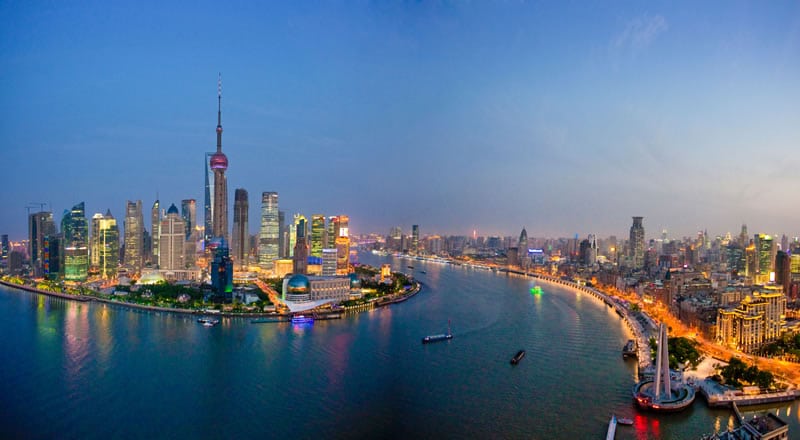 Summer Chinese Language Course in Shanghai - 上海
CIP's Study Abroad program in Shanghai sharpens participants' Mandarin language skills, while held in one of the most dynamic, fast-paced developing cities in the world.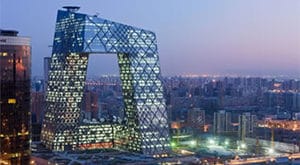 Study Abroad China in Guangzhou – 广州
Our Study abroad in Beijing program is an ideal and unique opportunity for participants to learn the ever important Chinese language – Mandarin.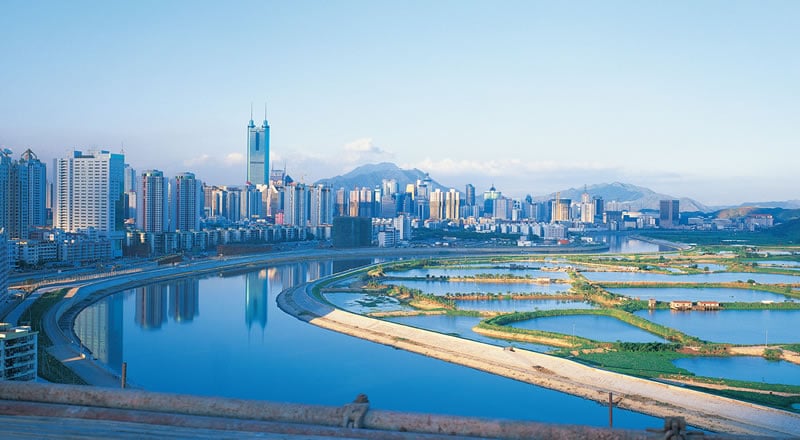 Learn Mandarin in Shenzhen Summer – 深圳
Our Study Abroad in Shenzhen program immerses participants in the Chinese language through a combination  of intensive Chinese language Studies, immersion programs and cultural trips.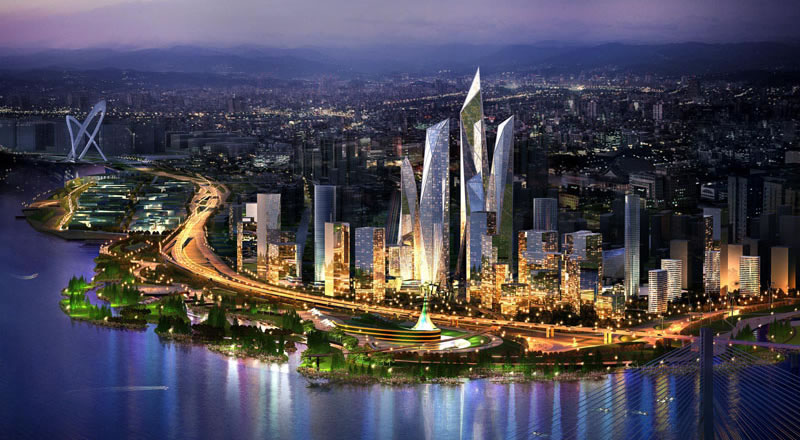 Study Mandarin in Nanjing – 南京
Our Study Abroad in Nanjing Program combines structured, intensive, university-level Chinese lessons with Internship programs, immersion and mentoring.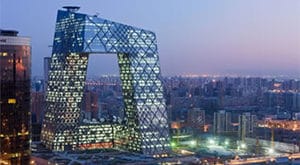 Intensive Chinese Language Chengdu – 成都
Our Study abroad in Beijing program is an ideal and unique opportunity for participants to learn the ever important Chinese language – Mandarin.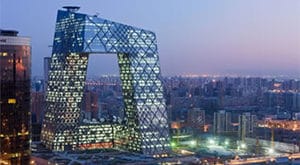 Mandarin Programs Qingdao – 青岛
Our Study abroad in Beijing program is an ideal and unique opportunity for participants to learn the ever important Chinese language – Mandarin.
Dates and Fees
Language Program Prices and Start Dates
We have several programs running on the CIP platform and each vary with Prices and dates For extra and detailed information, kindly visit our Language price page for extra details.
| | |
| --- | --- |
| Duration | Standard Program Price (USD$) |
| 2 weeks | 2246 |
| 1 Month | 3342 |
| 6 weeks | 4688 |
| 2 Months | 5334 |
| 3 Months | 7276 |
| | | |
| --- | --- | --- |
| Start Months | Location / Dates | Duration |
| June  2019 | All Locations / Starts Every Monday | 2 weeks -12 weeks |
| July   2019 | All Locations / Starts Every Monday | 2 weeks -12 weeks |
| August  2019 | All Locations / Starts Every Monday | 2 weeks -12 Weeks |
| September  2019 | All Locations / Starts Every Monday | 2 weeks  -12 Weeks |
Visa Process / CIP Provides Comprehensive Visa Support
Internship and Study Visas for our Participants 
In order to Intern in China legally, you will need a student visa which is an X Chinese Visa category. Though it costs CIP so much money to get these documents, we do not want to put you into legal brawls while in China. The Chinese Government is very serious about this.
CIP Partners with the right government organizations to provide these visas. Check out our Visa Description Page
Learning Chinese in China, CIP will provide a student visa for your trip to China. We have a Dedicated Support Team standing by to help you with filling visa application forms, submission procedures etc.
How to Customize your Experience
Want a complete Experience?Make the best of your study in China and engage in other services for free
Our Programs can be combined and customized at all levels. Studying Chinese Language in China? you are allowed to combine it with internships, volunteering and part-time Teaching. These are possible options available but there are limitless combinations you can make and Our staff is experienced enough to help you realize the maximum benefits in Coming to China.
Learn Chinese and Intern
Study Mandarin and Teach English
 Learn Chinese and Travel
Learn Chinese and Volunteer  etc
Study Mandarin with Certified Language Tutors
Join our Summer, Winter, Fall or spring program arrangements to develop your Chinese language skills and gain deep cultural immersion to discover China like a local. Combine, Chinese lessons with Travel, Cultural immersion, Volunteering, and Fun. You may also combine these with internships.
Main details of our programs
Our programs come with a diverse participation base of: Individuals, Experts, Students & Young Graduates and also, Business people from all over the world. This presents serious environments for dialogue and networking.Pursuing cultural immersion programs in China does not only speed your Chinese language proficiency skills, but also grants an opportunity to Know China better. China Internship Placements (CIP) organizes excursions and trips to very insightful places like the Great Wall of China, The summer palace (read more about our Excursions and Trips), and more.
Highlights: Learn Chinese in China
Our experience over the past 10 years makes us Gap Year Experts. Our staffs have been at the front of planning Gap Year Programs for over thousand young graduates. CIP's Gap Year Abroad Programs in China offer high school graduates an international exposure and experience. The program comes with
Why Learn Chinese WIth CIP During the Summer

Modern Approach to Learning Mandarin
Study in an internationally induced atmosphere mixed with participants from all over the world, expats, business community. Have an opportunity to speedily improve their Chinese language skills through a-30- hour intensive language studies per week. This is garnished with optional one-on-one or group lessons. Participants are allowed to select one of these options in addition to the normal coursework.

Customized to Your Level
Enroll in language classes that are exactly your level. China Internship Placements' Affordable Summer Study Abroad Program in China tests all participants' level before placing them into their various classes. At CIP, no square pegs are allowed into round holes: meaning right price for right value.

Experience China like a local
Efficiently combine our summer Chinese language course lessons with trips and excursions to historical sites. It is an opportunity to explore the cities properly rather than seeing them in pictures. Experience adrenaline igniting segments like hiking, Swimming competitions, Dumpling cooking, Chinese Calligraphy, and explore traditional sites such as the Great Wall, Tiananmen Square and Temple of Heaven. For a comprehensive list of Cultural activities and trips visits our cultural immersion page for more and refer to our city pages as well for exciting places.

Location and Cities
Intensive Chinese Language programs in Beijing, Shanghai, Shenzhen, and Nanjing.

The Extras
Gain the deeper satisfaction by giving back to society and engaging in our volunteering program at no extra fee. There are exciting projects like Teaching Migrant Children basic English skills, spend time caring for the aged, Environmental conservation and many more. Check our volunteering page for more. These are available based on city and location.

Extended Weekend Trips
Participants are allowed to spend weekends embarking on a dream tour visiting a wonderful Chinese tourist site which they have longed to ever see* Visit our tour China guide page.

Support & Language Partners
China Internship Placements Provides Learning materials including books, Facilities and language partners who are locals
Learn Intensive Chinese Lessons this Summer
There exists another Program option called Summer Accelerated Chinese Language Study organized in partnership with our partner language Institutions located in Beijing, Shanghai, Shenzhen and Nanjing. It is designed to be, flexible and combines Group Intensive Chinese Lessons with One on One or private Studies. It is flexible and could be tailored to personal schedules and there are makeup classes as well. Throughout the summer, the course combines intensive Mandarin (Chinese Language) language lessons, weekly cultural trips and tour program, a homestay accommodation option, and volunteering, corporate courtesy calls. It is not just an opportunity to intensively study the Chinese language with natives to acquire the original accent but also to discover China and its century of history. It is an opportunity to spice your summer with a tight combination of language program contents.Whichever option is selected, the components are intact and does not vary.We combine the fun and the studies that's why it intensive. The program runs in china's most exciting culturally aware cities Beijing, shanghai, Shenzhen, and Nanjing. Visit our Chinese study location pages for the in-depth insight into each of these cities.
Read More
Our Summer Program in China offers intellectual discovery, cross-cultural awareness, and personal growth. By joining one of our Summer Programs, you'll together with other participants from all over the world gain a complete awareness about Chinese Business Environment and Economy, confidence, and skills to help prepare you for life.
China Internship Placements has for the past 8 years been organizing Safe and captivating Summer Programs in all cities China with 93% positive reviews and satisfaction. Just as our philosophy indicates, we review our programs each year to reflect changing situations for Summer Programs and incorporating new Standards. It is our passion and we do it best.Our Summer Programs incorporate a complete blend of ignited Experience, excitement and above all transformation. No wonder we are the only Internship and Study Abroad Professionals with huge research department. We release at least 3 reports from our field every year. We ensure our participants and remain responsible for their safety.
While we provide mainstream programs running any time of the year, we also hold summer and winter programs to serve participants who are busy with their academic work during the year. Our International Summer Programs in china are meant for Young graduates, undergraduates and all and sundry who would like to make meaningful use of the summer with travel opportunities.
Our programs are held in China's magnificent cities with future opportunities for Young Graduates and High School Students. These cities present golden opportunities whichever is finally selected as the destination, the value is the same CIP will make sure participants' expectations are met. Our summer Programs in Shanghai is ideal and content rich. Shanghai is a commercial giant, financial and cultural hub, and home to the largest container port on Earth. Taking your Internships and study programs will bring the world to your doorstep.
Beijing is no exception it is a living testimony to a coexistence of modern and historical part of China. It comes with full swag as its culture and accent is considered the native of Mandarin. Other interesting cities like Shenzhen which is very close to Hong Kong with at least 2 international companies formed each day that is what we call economic speed. Nanjing also like Beijing has serious developments and historical antecedents worth knowing about.
Gap Year Chinese Immersion
This program is designed for participants who wish to take a year or semester between high school and college in order to discover the world, learn Chinese Language and improve their strengths. The program also admits University/college students looking to take a year out of university and build their profile
Intensive Summer Chinese Language
Join our Summer Mandarin Programs and explore China as a local. We combine intensive Chinese language lessons, cultural trips, and deep immersion. Applicants can also intern in China. Due to a high application, we accept only selected few based early application
Get Started with CIP
Wondering why CIP is an ideal platform for your Immersion and Language study in China? Check out a list of compelling reasons why we are a cut above cutting edge for international internships and study abroad opportunities. Identify how the CIP Platform can help you plan your study and Internship Abroad.
A Wonderful Review
You know it's not easy to please parents but we did! Listen to a proud Father talking about CIP and the transformation his daughter had on our program
INTENSIVE CHINESE LANGUAGE
Learn the language with accredited courses designed to fit. Don't get left behind: full immersion study for best results!
Housing
Regardless of program, all accommodations adhere to our standards and regulations guaranteeing safety, security and peace of mind. Let CIP handle arranging your accommodation before you arrive, ensuring on arrival your new place is ready for you to make it home.
Choose an accommodation option that suits you. Three main options are available, with special requests handled on a case-by-case basis. For more on CIP accommodations and for more photos, visit our Accommodation Page
LOCAL HOMESTAYS
Live with local resident Chinese families under the same roof. Get culturally immersed into the Chinese culture, while networking with Chinese families that are eager to welcome you to China.
SHARED APARTMENTS
Shared apartments are a great opportunity to get immersed into the local culture. Share accommodation with a young Chinese counterpart, while having a level of privacy.
PRIVATE APARTMENTS
Want complete privacy? Need more space? Everything from retrofitted studio apartments to spacious apartments are available – according to your budget and needs.