Top Chinese Course, Beijing
[Hosted by Best Chinese Schools and Top Universities] Learn Chinese Mandarin in Beijing for a semester, a year or even over the summer, winter, spring or fall. The Chinese course, Beijing program is designed to guarantee deep immersion and foster a quick Chinese language learning opportunity. You will be taught by certified language tutors within our Chinese school in Beijing who had experience in teaching foreigners to speak, read, and write Chinese Language. Our Chinese Language Courses are Intensive and combine classroom lessons with real-life conversations with a language partner. The program is very supportive such that first-time visitors to Beijing feel at home. We have handled more than 2600 participants over the past 8 years. Whether you are a total Beginner, Elementary, intermediate, Advanced or Business level, we have something extra to add value to you. Enrol in our Chinese language course in Beijing and master the language in the shortest possible time.
CIP's Chinese Language Programs in Beijing
Chinese Language School in Beijing Provides Modern Teaching and Learning Services and Real Immersion
Learn Chinese Language in Beijing and Acquire Authentic Accent with Experienced Tutors
Application Process
Due to the volume of applications received on a daily basis, we have built a standard application procedure that all applications should go through. Due to the structured nature of this Program, we require that all applicants adhere to dates
Intensive Mandarin Program Components -
Get the best combination of components that maximize your resources and experience while on an internship in China. Its Internship and Career strategy on same platform. Get ahead of your peers with our Mentoring and Coaching, and stay safe with our Insurance worth $100,000 health expenditure and emergency evacuation
Chinese Language Admission into any of our Programs
Extra Value:- Combined with Internship / Volunteer
Discover China:- Business Seminars, Networking & Social Events, Including Fun Trips to Historical Sites
Accommodation, Visa & Insurance
All Learning Materials Provided & HSK Preparation
24/7 China Support, Orientation, Airport Pickup, dropoff. SIM, Transport Card & Phone
Real Cultural Immersion on the Capital City of China with Trips
The main reason International Programs in China is toping most destinations for Study Abroad or better still Internship Abroad is that the Language has become important and differentiates you in the Job Market.
Program Details: Chinese Course in Beijing
Not Just a language Course but a Complete immersion Experience! Enhance your experience learning in the best Chinese school in Beijing or University. CIP adds Extra Value Added services to boost your immersion, you will combine Social Activities, Trips, Volunteering and work experiences in Beijing; one of the Best Cities to Learn Chinese Language. Participants get through and comprehensive Chinese Courses. Enrol in our Chinese Course, Beijing for extra service guaranteeing value for money and augmenting your experience
Beijing program is an ideal and unique opportunity for participants to learn the Chinese language also known as Mandarin. Our robust All-year Abroad and semester abroad Courses in China features in important cities such as Beijing. CIP's Chinese course, Beijing programs combine intensive Chinese lessons within reputable universities and best Chinese Schools and learning centers. You will also be part of our extended weekend trips, cultural activities, and extra Chinese language lesson times to improve your Chinese language skills as well as history and culture. These are the best Chinese Courses in Beijing as it comes with so much experience enhancement. Witness the vibrancy of the capital of the country noted as world's most populous and fastest developing. Beijing is a city that blends visual artistry of historical china and the modern day features. To study Chinese language in Beijing with CIP's program means going through a thorough process of transformation and experience enhancing moments changing your personality and preparing you to face 21st-century challenges within a global context. Our programs do not only for the acquisition of language skills but also grooming participants to be business executives. If you are considering to study Abroad in China for a year, trimester or  semester, these programs are ideal for you
Program Highlights
Master Chinese Language quicker that you can evern imagine.
Effortlessly Learn Chinese Language with Modern Teaching Menthodology and out-of-class arrangements
Visit to the Great Wall, Summer Palace, Temple of Heaven, Forbidden City and practicing Chinese
Get Immersed interacting with the locals in Beijing, eating famous delicious street food at Wangfujing
Combine your Language with Internships, VOlunteering, Travel etc You dont only learn Chinese Language
Network with other participants from all parts of the world, connect with business community in China and Make lasting friends
The best universities for studying Chinese Mandarin in Beijing
Our Intensive Chinese Language Course in Beijing is hosted with the best Universities noted for excellent teaching and learning environment as well as Certified Chinese school in Beijing. We ensure smooth admission process, help participants enjoy free internships and also complete the immersion process. You will be treated to weekend trips around most cities in China and experience Beijing as a local. Get prepared for Kungfu Classes, Yoga Lessons, Meditation, Calligraphy and so much fun.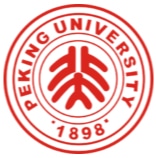 Peking University
Study Mandarin in Peking University for a semester or a year and gain exposure to Chinese language and culture

Tsinghua University
Learn Chinese in China this summer winter fall or spring with Tsinghua University. There are semester, year options
Beijing Language and Cultural University
Learn Chinese language in Beijing Language and Cultural University for a year or semester. Study with the best

Beijing Normal University
Study Mandarin in Beijing Normal university and sharpen your skills in Chinese language and experience
Liked what you have seen so Far? Want to be part of Our Mandarin Program?
Its a Complete Learning Package with Extras Guaranteeing value for money
The life of a Language Participant in Beijing
Intensive Language lessons, Trips, Social activities and immersion
The main reason internship in China is toping most destinations for International internships or better still Internship Abroad, is the opportunity to understand Chinese language and Culture. CIP therefore emphasis on the need to have enough of the essentials. We treat you to trips and cultural activities and networking activities during your internship in Beijing. We also organize business seminars to educate our interns about doing business in China and how to negotiate with Asians. There are more opportunities to it.
Housing
Regardless of program, all accommodations adhere to our standards and regulations guaranteeing safety, security and peace of mind. Let CIP handle arranging your accommodation before you arrive, ensuring on arrival your new place is ready for you to make it home.
Choose an accommodation option that suits you. Three main options are available, with special requests handled on a case-by-case basis. For more on CIP accommodations and for more photos, visit our Accommodation Page
LOCAL HOMESTAYS
Live with local resident Chinese families under the same roof. Get culturally immersed into the Chinese culture, while networking with Chinese families that are eager to welcome you to China.
SHARED APARTMENTS
Shared apartments are a great opportunity to get immersed into the local culture. Share accommodation with a young Chinese counterpart, while having a level of privacy.
PRIVATE APARTMENTS
Want complete privacy? Need more space? Everything from retrofitted studio apartments to spacious apartments are available – according to your budget and needs.
Learn Chinese  in Beijing
Immerse yourself into the culture with the best language programs in Beijing. The program is well planned to speed the rate at which participants learn Mandarin. Apply to gain free consultation with our Program Coordinators