Applying to Learn Chinese in China University requires so much process, logistical arrangements, and deadlines. CIP Makes it easy with our Partnership with these universities; You will gain an instant admission without hassle. With our staff on the ground, CIP deals with your visa documentation, Payments, accommodation arrangements, airport pickups etc. You concentrate on getting yourself prepared for the experience while we deal with the details. CIP also provides extra value added services like Work experiences and internships, Volunteering opportunities, Safety and care, cultural immersion which you may not get applying directly to the university. We enhance your Experience with the Extras 
University Mandarin Program
Our University Mandarin Programs are professionally fashioned with structured University curriculum to improve and accelerate participants' Chinese language skills.  These programs are arranged in partnership with China's most prestigious Universities with state-of-the-art Chinese language study laboratories.  Learn Mandarin on our Study Abroad programs in China's most vibrant and culturally-aware cities, combining: Cultural Immersion, Oral Lessons and Classroom Interactions carried out by professors and trained tutors. If you are looking to combine an internship with Chinese Language Program in China, CIP has a better combination for you. We place you in on of the best place to study Chinese in China.
Studying Chinese in a university in Beijing or Shanghai gives you the opportunity to culturally explore and immerse in the values of China, develop a sense of independence and global awareness of economic advancement in China prior to graduation. Participants will also get credit transfer which makes it a win! Submit your application now for our Summer, Winter, Fall or spring University Mandarin Program admissions.
Victoria was part of  our Shanghai Jiaotong University Summer Program
Featured University: Fudan University in Shanghai
Our Alumni enjoy Our University language programs and rate highly among other very professional Programs on our platform. Follow this Fudan University Alumni and she takes you through the campus. Applications are always opened for Semester / Year and Summer Programs
Chinese Language Courses in Beijing and Shanghai
Learn Chinese Language in Beijing and Shanghai. There are plenty of varieties to Choose. Select from Semester, Year Study Abroad, Summer, Winter and including short-term programs from 4-12 weeks. These Language Programs run at various levels 
The Best Platform to Study Chinese in China: There is a Perfect Combination for Every participant.
Variety of Mandarin Programs Avaliable
We have over 20 International Internships Abroad and Study Abroad Programs Hosted in Beijing. We host several International students each year and we have several combinations to offer. Looking for a customized program? Inquire with our program consultants. With affiliation to 500 multinational organizations, 2000 medium sized companies and over 1000 startups, CIP is able to place interns into any sector at all.
A Year Abroad
One Year Chinese Language Course in China
The Chinese Language Program is hosted by the best universities in China and participants can choose to learn Chinese language for a year. This is an intensive Chinese language Course in Beijing or Shanghai. Participants will study with several combinations and are assured quick and faster-spoken Mandarin. 12 months study duration gets participants to pass HSK 4 or 5 with ease. Participants will combine Cultural activities, trips, social events networking or even internship to enhance their experience
Semester Abroad
Semester Chinese Language Course in China
For a semester, you will learn Speaking, writing, reading Chinese Language with the best language universities in Shanghai and Beijing. The objective of the Program is to get you speaking Mandarin within the shortest possible time. The program is an intensive Mandarin course in your selected cities, either Beijing or Shanghai. Learning in a university, the program is taught by Professionals who are trained to teach foreigners to speak Chinese Language. If you are considering to learn Chinese in China University, the CIP platform is your sure bet as we take care of the entire process so you concentrate on the important things
LEARN MORE  
Intensive University Programs
Customize Your Intensive Mandarin Classes
Crash the Language within the shortest time possible. Our Programs could be customized to meet your expectation. The intensive University Chinese Program combines 4 hours of classroom lectures with 2 hours of practical Chinese Language conversations. This is s dynamic approach to ensuring all levels are properly delivered. The program is designed for participants who want to speed their language skills within the shortest possible time. To make the best of their stay in China, we have made room for language partners, volunteering opportunities and also trips.
LEARN MORE  
Summer and Seasons
Summer Chinese Language School within a University
Learn Chinese Language within a university for credit. You will be placed with the best universities to study with other Foreigners. Combine fun, intensive Chinese courses and explore China like a local. This program is also unique with several value addition services. CIP takes care of the entire process including Airport pickups, accommodation arrangements. Speak with our Program Directors for more information
Major China Summer and winter Program combinations
Our major summer programs are classified into two major categories. Visit these pages for more
Summer Intensive Chinese language study

University programs
Intensive Summer Chinese Study Program organized by CIP
Intensive Summer Camps
Summer Study and Tours

Summer Internships in China
Intensive Winter Chinese Language Programs
Intensive Spring / Fall Mandarin Programs
LEARN MORE  
Winter
Fall and Spring Chinese Language Programs in Shanghai and Beijing
Fall and Spring Chinese language programs present several opportunities for participants who only have time around these times of the year. You may Choose Semester programs or join one of the customized university Programs. We get you admitted into universities such as Peking University, Fudan University, Shanghai University and other top institutions where foreigners study Chinese language. The reviews from those who learn chinese in China University are great and you will also like the experience
LEARN MORE  
Best Universities to Study Chinese Language
Learn Chinese Language in top China Universities for a semester, A year or  Summer, Winter, Fall and Spring with the best universities in China. The Program Comes with intensive Mandarin Courses and Business Modules. Participants get credit after the program.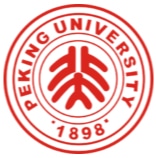 Peking University
Study Mandarin in Peking University for a semester or a year and gain exposure to Chinese language and culture

Tsinghua University
Learn Chinese in China this summer winter fall or spring with Tsinghua University. There are semester, year options
Beijing Language and Cultural University
Learn Chinese language in Beijing Language and Cultural University for a year or semester. Study with the best

Beijing Normal University
Study Mandarin in Beijing Normal university and sharpen your skills in Chinese language and experience

Shanghai Fudan University
Learn Chinese in Shanghai's Best University. Fudan University is one of best universities to learn Mandarin
Nanjing University
Nanjing University has opportunities to study Chinese language in China combined within a university curriculum
Mandarin Program Components
Components of our Chinese language and Immersion programs are rich and exhaustive, to give our participants the best exposure, inducing a complete understanding of Chinese Culture (Including Language) and its diverse people. We make thorough research and expert consultations to vary them with, for the purpose of Participant satisfaction. Speed up your mandarin skills with intensive Chinese language arrangements, and stay safe with our Insurance worth $100,000 health expenditure and emergency evacuation.
Chinese Language Admission into any of our Programs
Extra Value:- Combined with Internship / Volunteer
Discover China:- Business Seminars, Networking & Social Events, Including Fun Trips to Historical Sites
Accommodation, Visa & Insurance
All Learning Materials Provided / HSK Preparation
24/7 China Support, Orientation, Airport Pickup, dropoff. SIM, Transport Card & Phone
Application Process
Due to the volume of applications received on a daily basis, we have built a standard application procedure that all applications should go through. Due to the structured nature of this Program, we require that all applicants adhere to dates
7 Cities in China
CIP's Engineering Internshisp in China is hosted in a variety of locations and cities across China.  Come study Chinese in some of the most culturally aware cities in China, combine fun and experience.
Language Cities and Locations
Best Cities to Learn Mandarin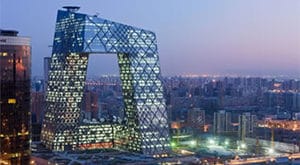 Study Chinese in Beijing – 北京
Our Study abroad in Beijing program is an ideal and unique opportunity for participants to learn the ever important Chinese language – Mandarin.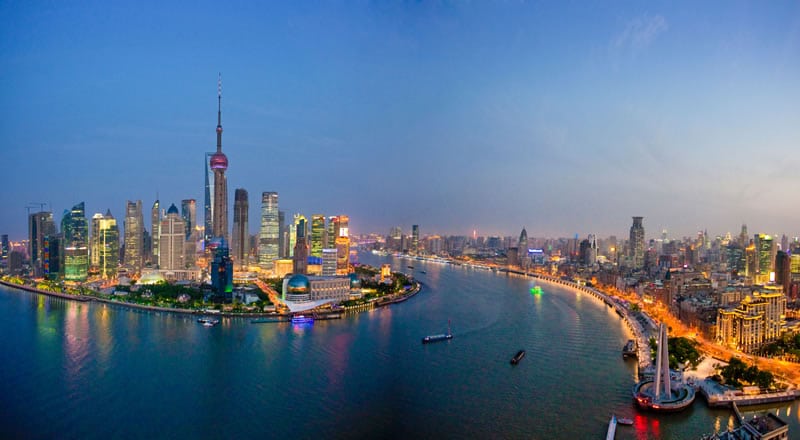 Learn Chinese in Shanghai - 上海
CIP's Study Abroad program in Shanghai sharpens participants' Mandarin language skills, while held in one of the most dynamic, fast-paced developing cities in the world.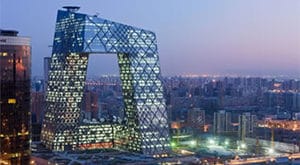 Study Abroad China in Guangzhou – 广州
Our Study abroad in Beijing program is an ideal and unique opportunity for participants to learn the ever important Chinese language – Mandarin.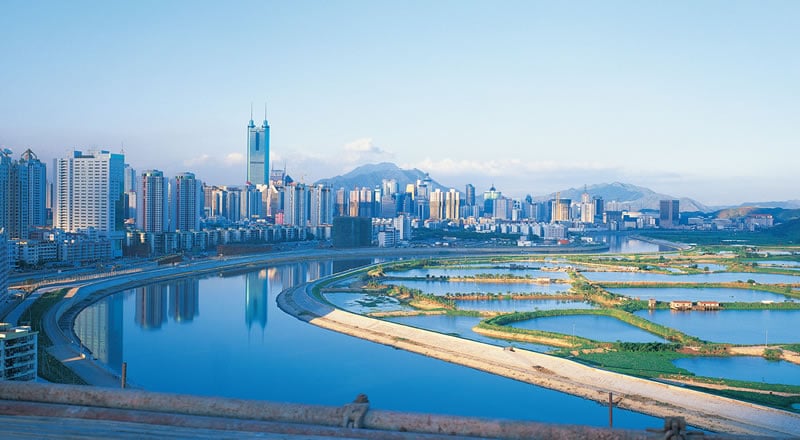 Learn Mandarin in Shenzhen – 深圳
Our Study Abroad in Shenzhen program immerses participants in the Chinese language through a combination  of intensive Chinese language Studies, immersion programs and cultural trips.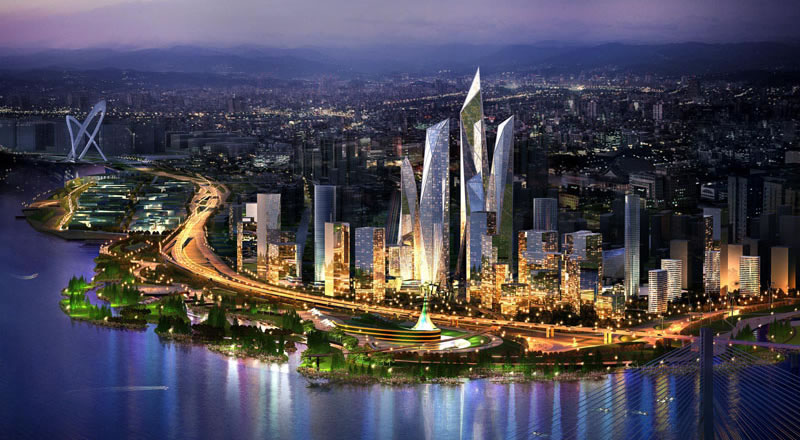 Study Mandarin in Nanjing – 南京
Our Study Abroad in Nanjing Program combines structured, intensive, university-level Chinese lessons with Internship programs, immersion and mentoring.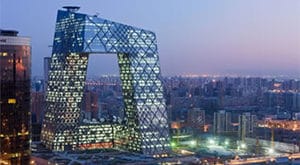 Intensive Chinese Language Chengdu – 成都
Our Study abroad in Beijing program is an ideal and unique opportunity for participants to learn the ever important Chinese language – Mandarin.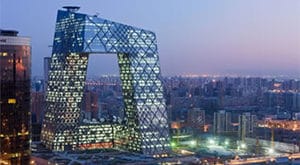 Mandarin Programs Qingdao – 青岛
Our Study abroad in Beijing program is an ideal and unique opportunity for participants to learn the ever important Chinese language – Mandarin.
Dates and Fees
Language Program Prices and Start Dates
We have several programs running on the CIP platform and each varies with Prices and dates For extra and detailed information, kindly visit our Language price page for extra details. Most University pricing is also not same. We created a dedicated page to handle all these requirements. Click on the link below to see our language pricing for various packages
Visa Process / CIP Provides Comprehensive Visa Support
Internship and Study Visas for our Participants 
In order to Intern in China legally, you will need a student visa which is an X Chinese Visa category. Though it costs CIP so much money to get these documents, we do not want to put you into legal brawls while in China. The Chinese Government is very serious about this.
CIP Partners with the right government organizations to provide these visas. Check out our Visa Description Page
Learning Chinese in China, CIP will provide a student visa for your trip to China. We have a Dedicated Support Team standing by to help you with filling visa application forms, submission procedures etc.
How to Customize your Experience
Want a complete Experience?Make the best of your study in China and engage in other services for free
Our Programs can be combined and customized at all levels. Studying Chinese Language in China? you are allowed to combine it with internships, volunteering and part-time Teaching. These are possible options available but there are limitless combinations you can make and Our staff is experienced enough to help you realize the maximum benefits in Coming to China.
Learn Chinese and Intern
Study Mandarin and Teach English
 Learn Chinese and Travel
Learn Chinese and Volunteer  etc
Study Mandarin in Asia's Best Universities
Spend a Semester, A year, studying Chinese Language in China's Best Universities. Join participants from USA, UK, Australia, Canada, Germany, Italy and the rest of the world to a deep cultural immersion and read to discover China like a local. Combine, Chinese lessons with Travel, Cultural immersion and Fun. Apply Now to reserve your slot
Main details of our programs
Our programs come with a diverse participation base of: Individuals, Experts, Students & Young Graduates and also, Business people from all over the world. This presents serious environments for dialogue and networking.Pursuing cultural immersion programs in China does not only speed your Chinese language proficiency skills, but also grants an opportunity to Know China better. China Internship Placements (CIP) organizes excursions and trips to very insightful places like the Great Wall of China, The summer palace (read more about our Excursions and Trips), and more. Our Programs are flexible with add-on options like Internships, Volunteering, Travel, and Teaching. Intensify the course with additional study hours to accelerate proficiency
Highlights: Learn Chinese in China
Using CIP's platform for your Chinese language study in China, grants you extra support than you will ever get else where. You will gain access to complete 24/7 support, and we will design it to your expectation
Gap Year Chinese Immersion
This program is designed for participants who wish to take a year or semester between high school and college in order to discover the world, learn Chinese Language and improve their strengths. The program also admits University/college students looking to take a year out of university and build their profile
Intensive Summer Chinese Language
Join our Summer Mandarin Programs and explore China as a local. We combine intensive Chinese language lessons, cultural trips, and deep immersion. Applicants can also intern in China. Due to a high application, we accept only selected few based early application
Get Started with CIP
Wondering why CIP is an ideal platform for your Immersion and Language study in China? Check out a list of compelling reasons why we are a cut above cutting edge for international internships and study abroad opportunities. Identify how the CIP Platform can help you plan your study and Internship Abroad.
A Wonderful Review
You know it's not easy to please parents but we did! Listen to a proud Father talking about CIP and the transformation his daughter had on our program
INTENSIVE CHINESE LANGUAGE
Learn the language with accredited courses designed to fit. Don't get left behind: full immersion study for best results!
Housing
Regardless of program, all accommodations adhere to our standards and regulations guaranteeing safety, security and peace of mind. Let CIP handle arranging your accommodation before you arrive, ensuring on arrival your new place is ready for you to make it home.
Choose an accommodation option that suits you. Three main options are available, with special requests handled on a case-by-case basis. For more on CIP accommodations and for more photos, visit our Accommodation Page
LOCAL HOMESTAYS
Live with local resident Chinese families under the same roof. Get culturally immersed into the Chinese culture, while networking with Chinese families that are eager to welcome you to China.
SHARED APARTMENTS
Shared apartments are a great opportunity to get immersed into the local culture. Share accommodation with a young Chinese counterpart, while having a level of privacy.
PRIVATE APARTMENTS
Want complete privacy? Need more space? Everything from retrofitted studio apartments to spacious apartments are available – according to your budget and needs.