Unique Internships in China
This is not just an ordinary internship Program! Our Internships in China is designed to help University Students / Graduates decode the complex job market; pre 4th industrial revolution. Young Graduates and College students require information, experience, and skills to reap the benefits of college expenditure and years of hard learning. CIP's platform, therefore, combines internship experience with career coaching to complete the gap. Gaining an International Internships experience in emerging markets such as China puts you in line with global agenda of Multinational Companies. Interning in China on CIP's Platform enables you to gain the best of a China internship program that differentiates and sharpens your competitive edges in a professional capacity from your peers. You will work with multinational organizations, get coached by Career Experts from Silicon Valley and Wallstreet and also be part of Cultural Immersion. Our Business Seminars will equip you with understanding the Chinese Business Environment, negotiation, business ethics, Values and how to invest in China. Launch your Career through our Internship in China Program!
CIP Reviews
Don't take our word for it. Hear it directly from post program participants across range fields. Watch the reviews below.
Intern in China's
Most Exciting Industries
CIP's Paid internship in China Program provides opportunities in China across very vital and booming sectors. Our Internship Abroad program is made across over 25 distinct sectors. Job Shadowing via CIP sharpen your technical skills and expose you to vital China-specific knowledge. Our internships in China are stepping stones to greater career paths as a good Majority of previous participants had the chance to be maintained on the job, we also help enthusiastic interns to launch their career in China.  Whatever path you end up taking after university, your China internship will prove valuable. Start a temporary Job in Shanghai and Beijing this summer or all year round.

Trade, Logistics & Finance
Legal, Med. & Insurance
IT, Consultancy & PR
Architecture & Engineering
Hotel & Charity
Types of CIP Internships: You name it, we got it
Application Process
Book Appointment to Enroll
Paid Internships in Beijing and Shanghai
Get the best combination of components that maximize your resources and experience while on an internship in China. Its Internship and Career strategy on the same platform. Get ahead of your peers with our Mentoring and Coaching, and stay safe with our Insurance worth $100,000 health expenditure and emergency evacuation
Guaranteed China Internship your selected Sector
Personalized Career Coaching with Top Experts
Business Seminars, Networking & Social Events, Including Fun Trips to Historical Sites
Accommodation, Visa & Insurance
Chinese Language Lessons and CulturalImmersion
24/7 China Support, Orientation, Airport Pickup, dropoff. SIM, Transport Card & Phone
China Internship with Professional Mentoring
Our China Internship programs are revolutionized and far more content-rich than traditional programs.  As part of making sure that our China Interns are engaged in maximum experience-enhancing job roles, we have in place our Mentoring and Career Coaching Program.  This runs alongside our main China Internship Program and operated by career coaches and mentors selected for their recognition in helping huge corporations recruit talents from campuses. They have worked extensively with organizations in the Wall Street and Silicon Valley. They offer intensive and in-depth consultation to help you understand what it takes to survive in this demanding Job market, a perfect combination of Internships in China and career development. The coaches report progress to our career advisors and prescribe possible training needs which are implemented during the internship program.  Mentors who are responsible for the experience training of our Internship Program Participants are properly scrutinized to meet standards to enhance the experience transplant in our interns.  This is consistent with our principles of changing the Global face of Internships Abroad.
Internship Plus Coaching
The Career Coaches are selected from the United States and they come with lots of experience. Some of the topics treated are:
Designing a Job Search Strategy
Understanding the art of crafting a personalized Career Strategy
Personal Branding and Online Presence
Interview skills and Linkedin Profile review
Resume Submission Techniques
Salary Negotiation and Research
We Provide Guaranteed Internships in China
We allocate you to a personal Program Consultant who helps you secure a placement with a Top Multinational Company. Applying into our China Internship Program, we attach all seriousness and professionalism in securing an internship slot with one of our Multinational Partner Organizations.
Our Guaranteed Internships in Beijing and Shanghai present a unique platform for young graduates to enhance their experience through an International Internship, Professional Mentoring, and Entrepreneurial Training in a fast-paced Chinese economy.  Our Professional China Internship Program will give you a first-hand insight into working life in a well organized corporate business setting abroad. We go the extra mile to enhance your work experiences through Internship arrangement, Job Shadowing, Career Coaching and Workplace Mentoring, targeted at preparing you for Global Opportunities. Our coaches and mentors come on board with diverse experiences working with Multinational organizations in the Silicon Valley and Wall Street. They help you design career strategy that wins in the Job market and makes you competitive. We are proud to always take Internship in China a step further with our research capacity.  Our 6 Hour per week Mandarin Lessons, Cultural Activities, business classes, Networking events and travel options are blended to immerse Interns into Chinese Culture to get you the Best China Internship Program. Participants who successfully complete our Internship in China Program are given access to our CIP Opportunity Network.
Our Internship participants develop new skills and excellent work experience through challenging responsibilities and hands-on projects within multinational organizations here in China. If you want Paid summer internship or even international experience all year round, CIP is the right platform
Visa Process / CIP Provides Comprehensive Visa Support
China Internship Visa and Interning Legally
In order to Intern in China legally, you will need a student visa which is an X Chinese Visa category. Though it costs CIP so much money to get these documents, we do not want to put you into legal brawls while in China. The Chinese Government is very serious about this.
CIP Partners with the right government organizations to provide these visas. Check out our Visa Description Page
Application Process and How it Works
China Internship Application Process 
To serve the interest of our interns, CIP has a well-defined approach to the placement process. We engage interns to understand their expectations before starting the placement. Remember, CIP believes that not all interns are created equal.

Step 1: Apply
In order to begin your internship, you will need to submit an electronic application to our program. You can do this on our Apply page. Please familiarize yourself with our different programs before submitting your application.

Step 2: Application Review
Upon receiving your application, it will be reviewed by your Placement  Team who will initially assess your suitability for our programs. They will review your entire application, paying attention in particular to your CV/resume and answers to our long-form questions.

Step 3: Preliminary Information Segment and Interview
Those applicants who are successful at the application review stage will be invited for a skype/telephone interview.
The interview will be 20 minutes and information segment another 20- minutes long and your interview performance will be taken into consideration when determining the final outcome of your application. We will assess:
Your suitability for our program in China
Your relevant past working and voluntary experience
Your interest in China and the specific industry for which you applied
We also will like to know more about your career path and Personal Development
You will also assist us to understand your Expectations

Offer Generation and Placement Process
After paying the Program deposit, your profile will be created on our Management Information system. The MIS is an inbuilt system which we have invested into making sure placements are smooth, fast and efficient.  Companies will be given access to your profile and then they review and then prepare offers. These offers will be sent to you and then you decide amongst the opportunities presented.
You will also speak with the Host Company to confirm the placement before signing contracts and offer documents
China Internship Program Eligibility & Who Can Join
In order to Join this Program, you must meet the following criteria. When in doubt, contact our Program Consultants
Be at least 18 years old (High School Internship Participants on enhancement Programs are exempted from this criteria)
Speak English fluently
Be either currently enrolled or have graduated from university
Have an interest and passion for interning abroad and learning about new cultures
Qualify for all applicable visa and embassy regulations for their desired location
Main details of our programs
We have been able to place more than 3000 participants into internship vacancies in china and we carry an extended network of alumni with amazing stories. Visit our alumni page for reviews, blogs, and videos
CIP's Internships in China admits participants who meet any of the criteria below or under the eligibility critieria. Our intern community originates from allover the world including College Students and Graduates from United States, United Kingdom, Germany, Spain, Italy, Australia and the rest of the world who are willing to commit to professional codes of ethics. We also Admit Chinese Who Studied Abroad (海归 – Hai gui) and looking to improve thier profile we have special programs in this regard



High School Students on Enhancement Programs

 Anyone switching Career
Internship in China: Business Internships in Shanghai and Beijing
Our Professional internship in China programs will give you a first-hand insight into working life in a well organized corporate business setting– we're one of the largest Internship Placement Service Providers in China with a solid track record.  Our China Internship participants develop new skills and excellent work experience through challenging responsibilities and hands-on projects within multinational organizations here in China (there's a generous reward, covering living expenses).
China Internship Placement is an extension of the Human Resource departments of our various Host Companies who outsource their International Internship Recruitment needs to us.  We exist as a result of contributions of various HR managers from Multi- National Organizations in China whose quest is to select the best college students and graduate minds to support their corporate growth, through our Internship in China.
Securing a paid internship with China Internship Placement (CIP) is a great way to launch your executive career through a properly planned and  Affordable Internship Programs.  Whether you're set on any career path related to Marketing, Finance, Engineering, Hospitality, Accounting, Tax and Auditing, IT (Check our Internship Industries), or you're keen to explore the different options out there, China is the place and China Internship Placements (CIP) is the best Internship Service Provider.  Our Paid China Internship Program is available all year round with durations ranging from 2 to 12 months.  We have tailored programs to suit as many classes of individuals as possible (navigate to our type of Program Page).
As a nation, China has become so significant for many obvious reasons.  With much emphasis on infrastructural development, domestic investment, along with fast-paced growth, this has garnished them with numerous opportunities for global success.  The Chinese Government proposes different development agenda which many find difficult to understand. The Chinese Economy has an element of flexibility which supports start-ups, entrepreneurial skills, and above all has a very flexible environment for businesses and growth.  No wonder many multinationals consider China as the best location choice.  In the year 2010, Beijing hit the record for housing the highest number of fortune 500 companies.  CIP's Affordable Internship Program is proud to be associated with some of these companies. We give you the chance to gain experience in our Internship in China Program. Many Chinese companies are looking to internationalize and are willing to partner business-minded individuals who are excited to progress with them.  In this, lies huge opportunities for young graduates to secure Jobs and launch their career, but it will be impossible to interact successfully with the Chinese without first adequately being introduced to knowing their culture.  Our China Internship Programprovides a stepping stone for bridging this cultural gap.  China has a fascinating Millenium old culture worth knowing and we invite adventurous, like-minded young graduates to join us.
Chinese internships for college students and Foreign Graduates
The growth of demand for internships in China is not just a mere coincidence of events.  It is a reality that all young graduates from around the globe must wake up to, realize, and grab the amazing opportunity.  The speed and pace of the Chinese economic growth have raised an ever increasing demand for skilled workers, especially young graduates from the west.  These talents are seen as playing very vital roles in the internationalization phase of interested organizations.  There is a huge service industry developed to enhance the operations of companies in China.  This explains the spontaneous rise in consultancy, finance, insurance and legal services sprouting in Beijing, Shanghai, and Shenzhen each day.  Shenzhen sees 2 multinational companies established each day, presenting real Internship Placement opportunities in China.  Companies are also becoming more and more efficient and effective at what they do, and will only hire exceptional talents willing and ready to be challenged to think out of the box.  It is, therefore, ideal to re-orient thoughts and put priorities right in place before considering doing any meaningful internship in China.  We strongly recommend CIP's Internship Programs for all University / College Students, Young Graduates coming from USA, UK, Australia, Canada and the rest of the world.
China Internship Placements is looking to recruit highly motivated young graduates and professionals willing to go all out to cause positive changes and eager to write their own success stories.  Graduates who take up our professionally planned International Internships for young graduates in China will be interfaced into mainstream job roles with properly defined job responsibilities and authority.
At CIP, we make sure all our participants are mentored and guided to deliver throughout the Internship process and not just allocated job roles. This leaves our participants fully ready and poised to launch their careers.  Participants in our internship program are given the freedom to select their jobs roles, company, industry, and duration. Doing an Internship in Beijing, Shanghai, Shenzhen, Guangzhou, or Chengdu presents various excitements, emotional and psychological challenges, and above all a push out of the comfort zone, because there is more than enough to grapple with.  CIP has the most affordable internship Programs with very professional arrangements.  We ensure right exposure.  For more reasons check out our 'Why CIP' page.
Having reviewed Our Internship in China Programs it is time to get into details with the application steps and other required specifics
What Happens After the Internship
Our Career Team provides exit orientation and feedback so you can reflect on your experience as a whole and what it means for your future. We stand by even after the internship with Job opportunity updates and useful career tips
Dates and Fees
China Internship Prices and Start Dates
We serve Applicants from all parts of the world with varying expectations and start dates, thats why our start dates are all year round. As an intern, you can start the internship at any time of the year. Graduates can decide their ideal start time and CIP will deliver accordingly. University Students can also schedule their internships to fit
| | | | |
| --- | --- | --- | --- |
| Month | BASIC | STANDARD | PREMIUM |
| 2 Months | $1,999 | $3,650 | $4,250 |
| 3 Months | $2,350 | $4,700 | $5,400 |
| 4 Months | $2,760 | $5,950 | $6,700 |
| 5 Months | $2,900 | $6,900 | $7,700 |
| 6 Months | $3,200 | $7,800 | $8,500 |
| | | |
| --- | --- | --- |
| Start Months | Location / Dates | Duration |
| October 2018 | All Locations / Starts Every Monday of the month | 2-12 months |
| November 2018 | All Locations / Starts Every Monday of the month | 2-12 months |
| December 2018 | All Locations / Starts Every Monday of the month | 2-12 months |
| January   2019 | All Locations / Starts Every Monday | 2-12 months |
| February  2019 | All Locations / Starts Every Monday | 2-12 months |
| March   2019 | All Locations / Starts Every Monday | 2-12 months |
| April  2019 | All Locations / Starts Every Monday | 2-12 months |
| May  2019 | All Locations / Starts Every Monday | 2-12 months |
| June  2019 | All Locations / Starts Every Monday | 2-12 months |
| July   2019 | All Locations / Starts Every Monday | 2-12 months |
| August  2019 | All Locations / Starts Every Monday | 2-12 months |
| September  2019 | All Locations / Starts Every Monday | 2-12 months |
| October   2019 | All Locations / Starts Every Monday | 2-12 months |
| November  2019 | All Locations / Starts Every Monday | 2-12 months |
| December  2019 | All Locations / Starts Every Monday | 2-12 months |
| January  2020 | All Locations / Starts Every Monday | 2-12 months |
City Insights and Internship Locations
Our Paid Internship Programs are hosted in a variety of locations and cities across China.  Be part of our Summer Internships in China or any other options and be placed into most culturally aware cities in China.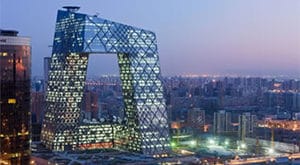 Our China internship Program is hosted in beautiful cities such as Beijing. It is a great opportunity to combine internship with Chinese language and business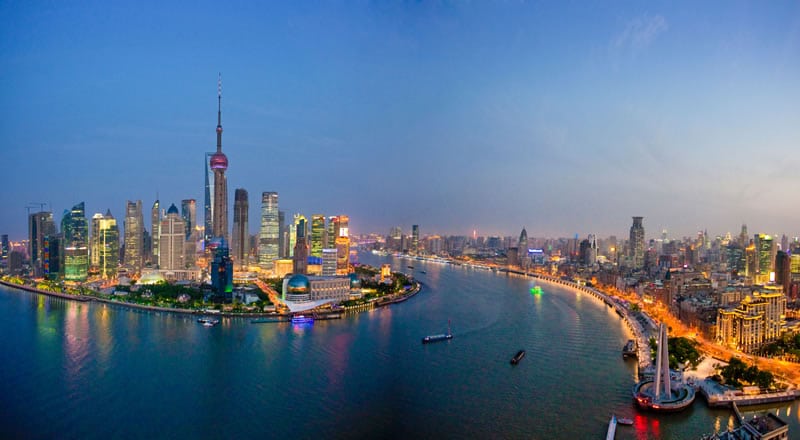 CIP's Shanghai internship places participants into multinational companies in a sector of choice. Customize your experience in China's financial center. Inquire now!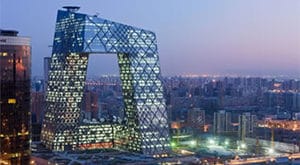 These internships in China program is always ahead of the industry in terms of benefits. Apply now for our Guangzhou internship program !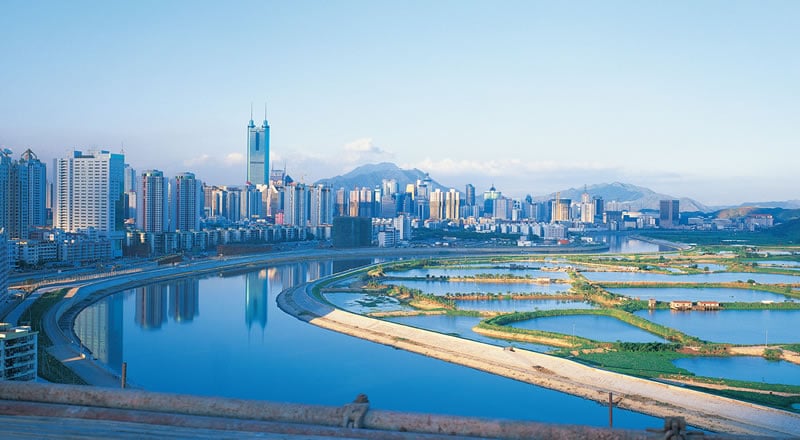 China Internship Program in Shenzhen could be an eye opener to the development of China in perspective. Secure an international experience with an internship abroad all year round 2, to 12 months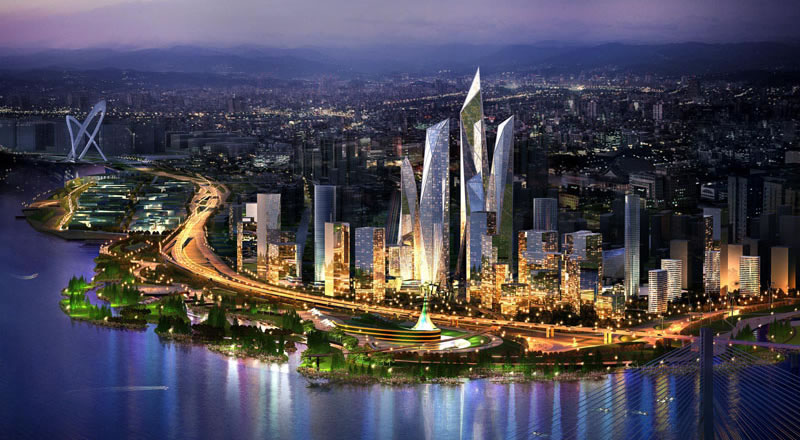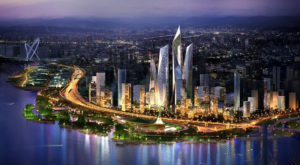 China Internships, Hangzhou
Coming Soon! Our Hangzhou Internship is designed to give participants first-hand experience into a tech city with lots of opportunities for startups and business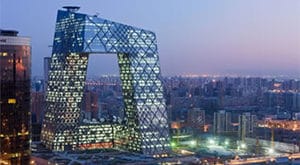 China Internship Program Chengdu
China Internship Program in Chengdu is one of our latest programs. The city has lots of opportunities to offer College Students on an International internship mission. Inquire Now!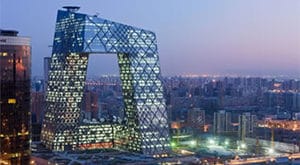 Qingdao is one of the destinations for our China Internship and happens to be a heavy industrial center. Participants will combine internship and language
Mentoring & coaching
Our Internship in China allocates you a seasoned career coach whose responsibility is to help brand your skills, refine them and equip you with techniques that 95% of your peers are yet to discover. Join our Guaranteed Internship handled by professional staff.
Transformative & Customized
Our Internship in China allocates you a seasoned career coach whose responsibility is to help brand your skills, refine them and equip you with techniques that 95% of your peers are yet to discover. Join our Guaranteed Internship handled by professional staff.
Safe & Immersive
All 20 of our Program Modules including Summer Internship Programs are designed to be safe, immersive and supportive. This reflects in our ability to gain trust and endorsement in the career industry.
Choice of Locations
China Internship Placements offers Paid Internships Program in China as well as Intensive Chinese Language programs in Beijing, Shanghai, Shenzhen, and Nanjing.
OVer 2000 Internship Placement Vacancies and 600+ Partner Companies
Search our Database for Vacancies in your Industry. Review our Listed Vacancies to know what Opportunities are available. Read more about the companies, profiles, and projects you will be working on.