About This Opportunity
Real Estate Internship with JLL in China
About the Company
Looking to launch your
career
in the
International Real Estate Industry in China
? this is great opportunity to join JLL a Fortune 500 Company. Jones Lang LaSalle (NYSE: JLL) is a leading professional services firm that specializes in real estate and investment management. A Fortune 500 company, JLL helps real estate owners, occupiers and investors achieve their business ambitions. JLL is a public company whose leaders are committed to creating value for our clients and shareholders. We've been building relationships and expanding our global footprint since our 1783 founding in London. Our experts have redefined the industry and changed the way organizations look at real estate.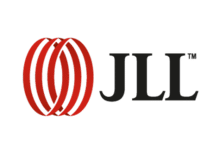 This is an interesting position with a fortune 500 company which allows you a 360 insight into the property investment and real estate industry in China. With a deep exposure to various sub sectors and large market share this company has in China, you will be learning so much about their strategies. Also, there are elements of insight into real estate financing and market research. You will have a very deep access to their top clients, and will be meeting huge investors and attending high profile meetings.
Goals of the internship: At the end of your internship you will:
Understand what a property services company does.
Understand what services JLL offers in China.
Understand more about JLL and its competitors.
Understand what the daily work of property services employee is like.
Understand some of the key challenges for foreign service sector firms in China
Complete a specific project that you can present back to JLL to help them improve a specific aspect of our operation/ work/ methods
Work schedule:
You will spend time doing the following:
Meet a manager who will brief you on the specific internship plan. Receive a plan for your full two months. Meet with your manager regularly to assess progress on your work plan.
Over the course of the internship, you will spend time in the office researching our industry, attend meetings with colleagues, visit projects and sites with colleagues and make a final presentation to a core group of people you worked with during your internship explaining what you have learned and present some suggestions related to your specific "project."
The goal would be to spend roughly 35% of your time outside the office visiting sites and teams and the balance in the office doing research for your presentation/ report and asking clarifying questions of JLL colleagues.
Site / Project visits:
During your internship, we will aim to have you visit the following work locations to better understand our
business operations.
On-site leasing agents
Property management staff
Retail project site visit
Head office where research and other teams work to write reports and do industry research
By the end of the internship we hope you have learned:
What role real estate plays in the costs of a typical company (our clients)
Key players in the property services, development and investment industry,
More about JLL and our competitors,
Who some of our key clients are,
What are some related real estate jobs outside of the service providers,
What organizations help advance the property services industry (ex ULI, RICS),
What universities have strong Real Estate programs,
Some industry terminology,
Some key skills for working in the property industry (could include: sales skills, negotiation, cold calling,
presentation skills, report writing, P/L management, etc),
10. How databases are created and property baskets are used to track the market
Candidate should:
• Have strong communication skills (written & spoken) in English
• Chinese language skills are a plus but not required
• Previous work experience a plus
• Have a strong sense of responsibility and be willing to correctly represent the company in all of their interactions with clients and colleagues
• Be willing to work with a team
• Have a basic understanding of business and economics
• Have an interest in the property industry
Work attire: You will need to wear (for men) a tie and slacks and preferably a jacket every day, (for women) similarly professional attire.
Last update: 2018
Location: Head Office – China


Asset Management, Business Development, Business Intelligence, Business Internships, Communication, Consulting, Economics, Finance, International Trade, Logistics, Marketing, Office Management, Project Management, Project Management, Real Estate internship
Real Estate Development Internship with JLL (Fortune 500 Company)





(
4
votes, average:
3.50
out of 5)

Loading...
Duration:

2 - 12 months

Certificates:

Yes

Students:

0